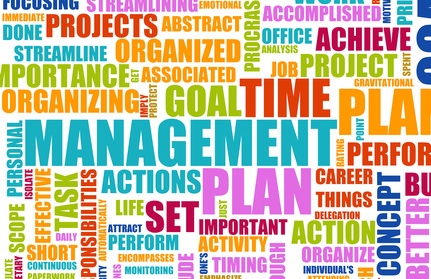 There are a set of universal activities that every project manager faces. These activities are the core to any project, and many of them are common, regardless of the project phase. Presentations are important in keeping everyone informed of project progress and changes that occur during a project's life cycle. Other critical and traditionally labor intensive activities include project documentation generation, running effective meetings, and recording meeting outcomes. Equally important is time management, planning and reporting, and tracking project results.
Many projects are driven by a specific project methodology that guides the project procedure during its development and execution. In addition to the methodology practice there is often a requirement to manage change from a tactical viewpoint, keeping the project on time and on budget. Project managers need the tools to help them with these tactical requirements.
Because of the different situational requirements that can occur in a project, CS Odessa has provided two sections of ConceptDraw Solution Park specifically built for a project manager. Our solutions provide support for general project issues and for project methodologies. The ConceptDraw Solution Park toolbox has a variety of solutions that address issues faced daily by project managers. The methodology section includes solutions that provide assistance for small project and Agile project approaches. In the future, additional methodologies will be supported by ConceptDraw Solution Park.
The toolbox section of ConceptDraw Solution Park addresses many of the daily tasks necessary for project managers, such as creative planning, project changes, project environment, documentation, project presentation, effective meetings, personal time management, planning and reporting, dashboards, and tracking.
In practice, for many project tasks, the project methodology you use does not come into play. As project environments are volatile and ever-changing, you need a simple to use and powerful tool to help you with problem solving.
Project managers who struggle with daily challenges should look at what is available for use in the ConceptDraw Toolbox for Project Managers. To better support a specific project method, look at our methodology section that provides a range of solutions to support your project efforts.