What is it?
ConceptDraw BOOKS is an online service for publishing and sharing visual documents developed in ConceptDraw DIAGRAM business diagramming software. It was designed to help individuals and collaborative teams securely share confidential and public diagrams, charts, infographics and other types of business graphic documentation.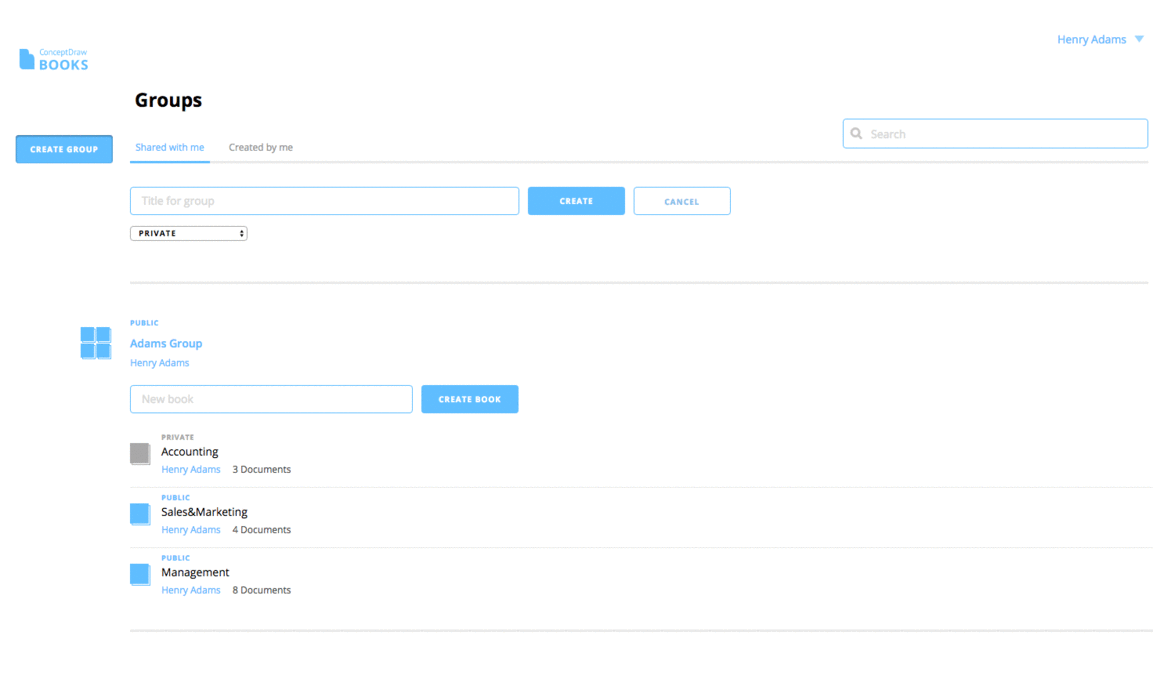 Benefits
Availability — ConceptDraw BOOKS is free and accessible to all DIAGRAM users at any time and from any place. Once you sign up for the service you are provided with a secure workspace for storing, viewing and communicating visual documents. You will have access to view all of your CDDZ documents from anywhere at any time.
Sharing — Easy access and simple sharing bring more productive collaboration inside and outside your organization. You can share visualizations with individuals or public by establishing books to specific users or enabling public viewing. It is a great tool for organizing and distributing documents through stakeholders.
Convenience — Graphic documents stored in BOOKS, can easily be applied for creating professional-looking presentations and printed publications. The high-quality visual content is ready-to-use for websites, blogs, and social networks. Files, stored in ConceptDraw BOOKS are regularly backed up, so there's no need to worry about losing your documents.