The Solutions Store
ConceptDraw STORE is a platform to discover, download and update ConceptDraw software and solutions. STORE is a nice piece of software responsible for delivering professional content to our customers. It contains a variety of business solutions from building plans to infographics. An ever-growing array of structured business graphic documents is accessible in the ConceptDraw STORE. It is always up-to-date and opened to external solutions. The latest update of ConceptDraw STORE brings you advanced search capabilities of the required solutions and products, as well as improved application management capabilities.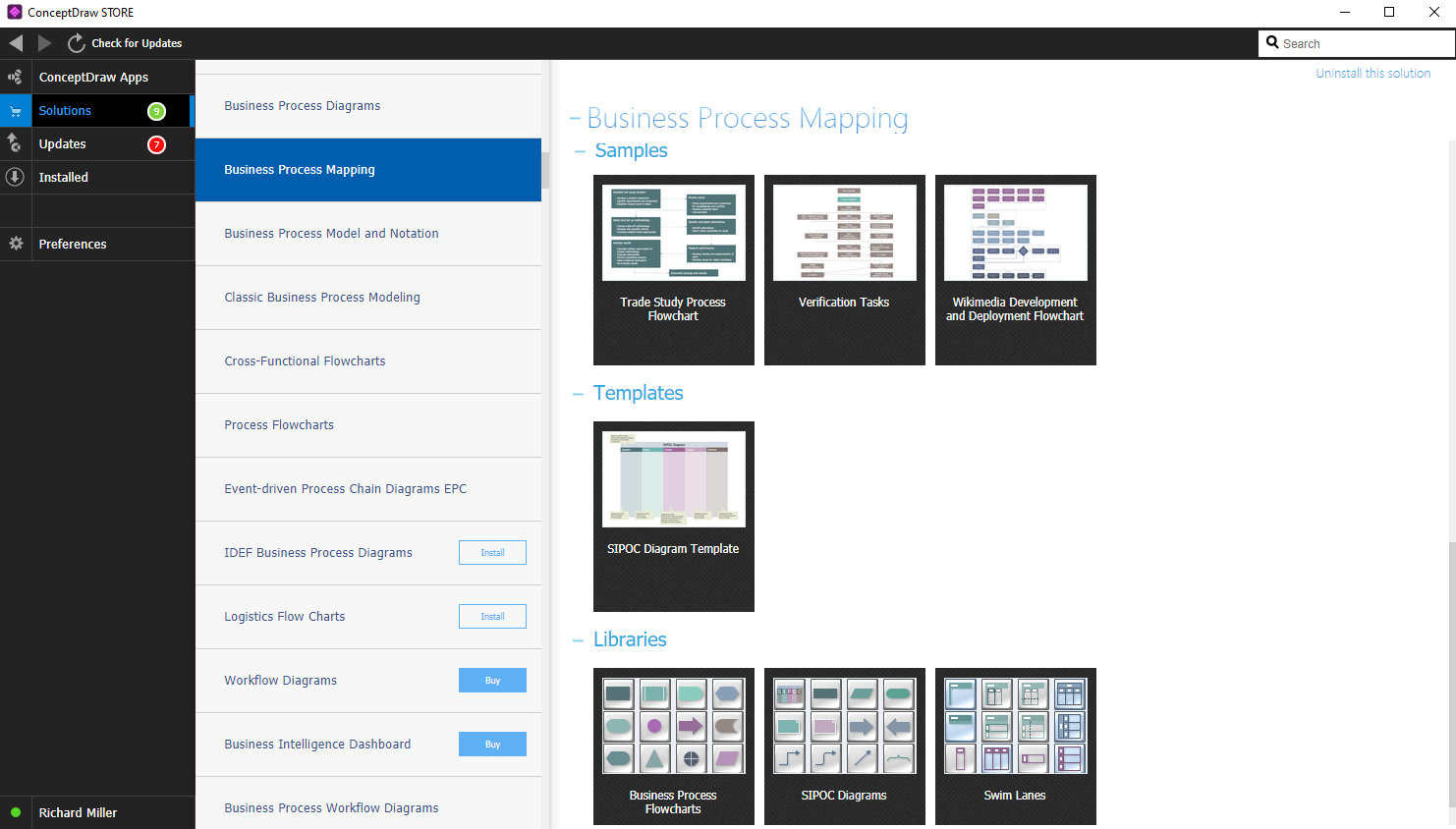 Free Solutions
More than 100 free solutions cover a large number of business activities in management, engineering, and business processes.
Discover Solutions for your Business
Search for diagrams, vector stencil libraries, and templates in the expanding repository of professional-focused business solutions.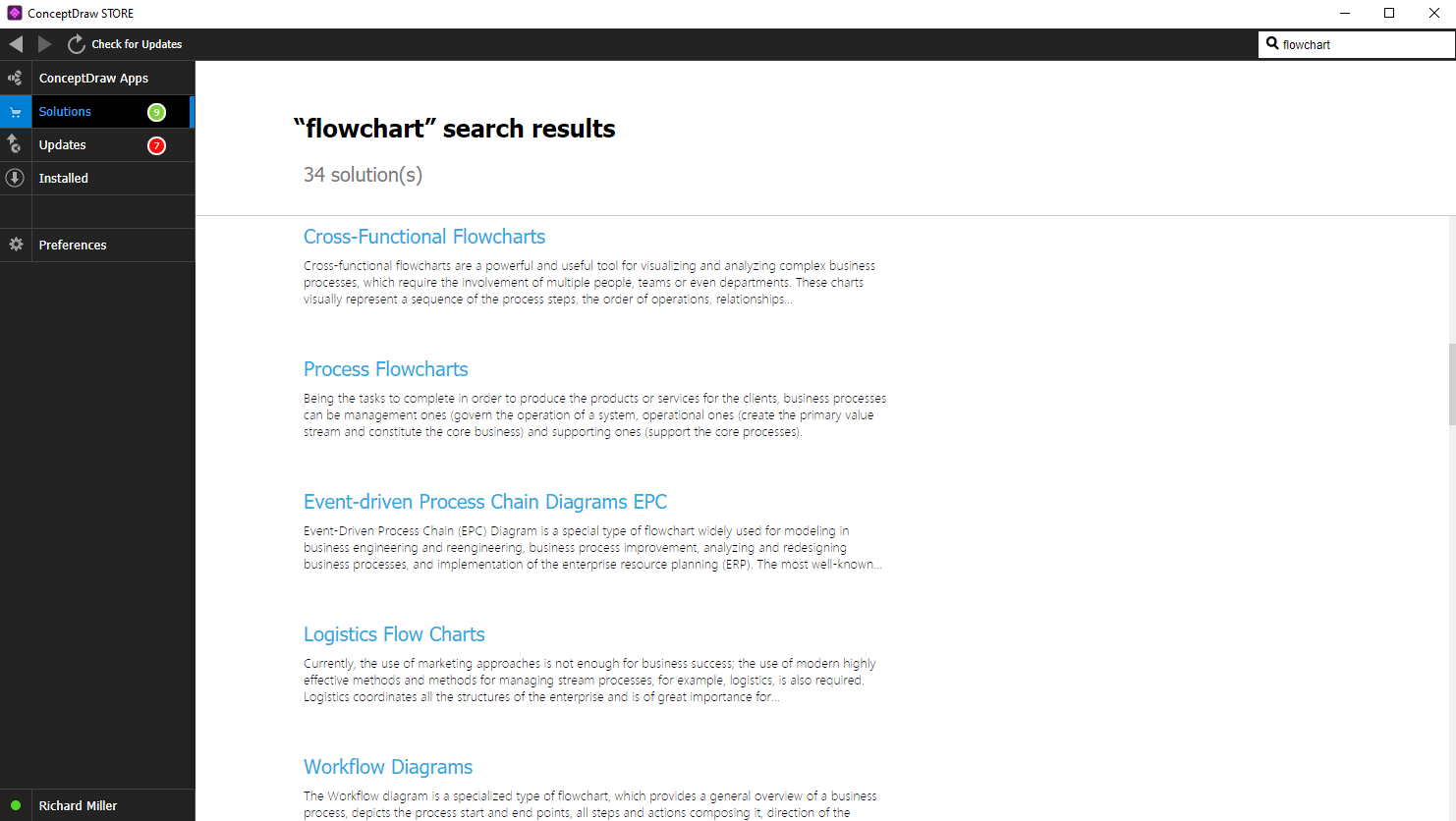 Add More Value
Purchase and install premium solutions, containing exclusive vector stencil libraries, templates, and samples tailored for specific professional graphics documents.