Project Management Online
ConceptDraw PROJECT Server is an online project management tool. It is great for managing multiple projects, shared resources and remote project teams. ConceptDraw PROJECT Server delivers your maximum visualization and operating abilities over your multiple projects. With the help of ConceptDraw PROJECT Server, project implementation becomes easier for teams of any size and remoteness. Upload ConceptDraw PROJECT files (CDPZ) to a cloud workspace and use it to collaborate on developing project schedule, managing resources, monitoring and analyzing project progress. Finally, you can download project file to your desktop.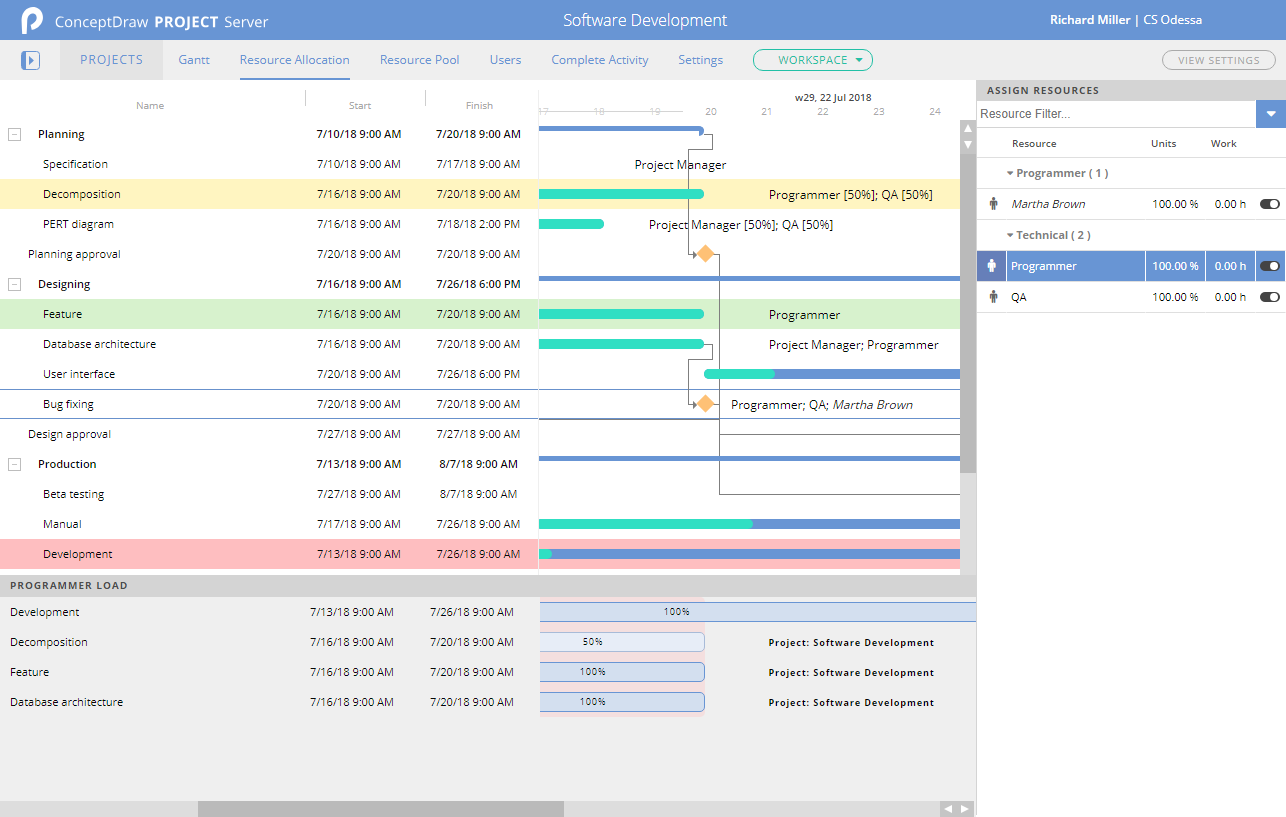 Collaboration is an essential component of effective project management and successful implementation of any project. Today it is common practice for organizations — the implementation of several different projects at once. No matter whether the projects are completely different or related. Such projects often engage the remote teams. Management of multiple projects require the intensive exchange of information. The online workspace for project collaboration is the best solution for project managers.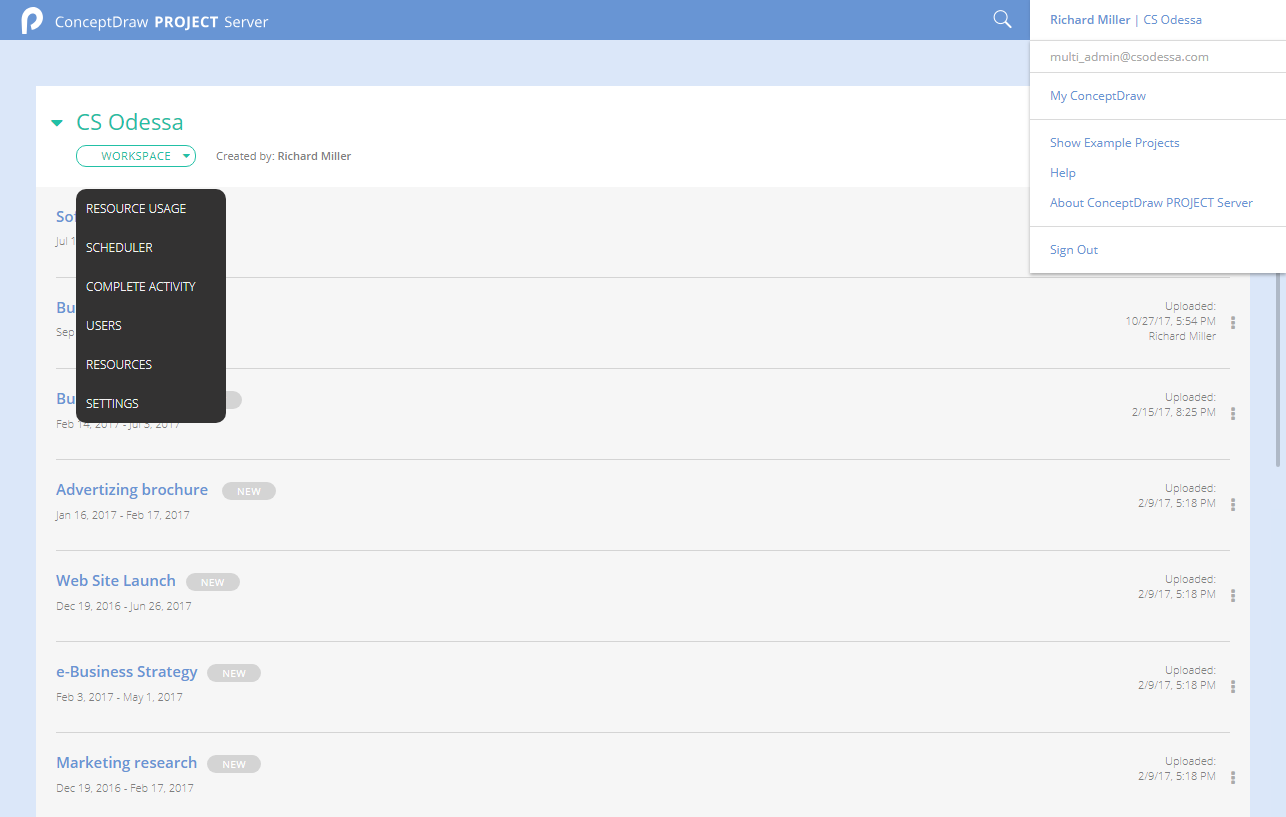 Online Multi-Project Workspace
One of the key features making ConceptDraw PROJECT Server a great online multi project management solution is its capability to manage multiple projects from a single space. You can easily monitor and analyze your projects and your resources through the web-based interface. The Workspace is intended to be used as a project collaboration environment. Its tools enable organizing effective collaboration between different users and shared projects' tasks and resources. You can view and analyze multiple tasks across different projects, all at once in a single window.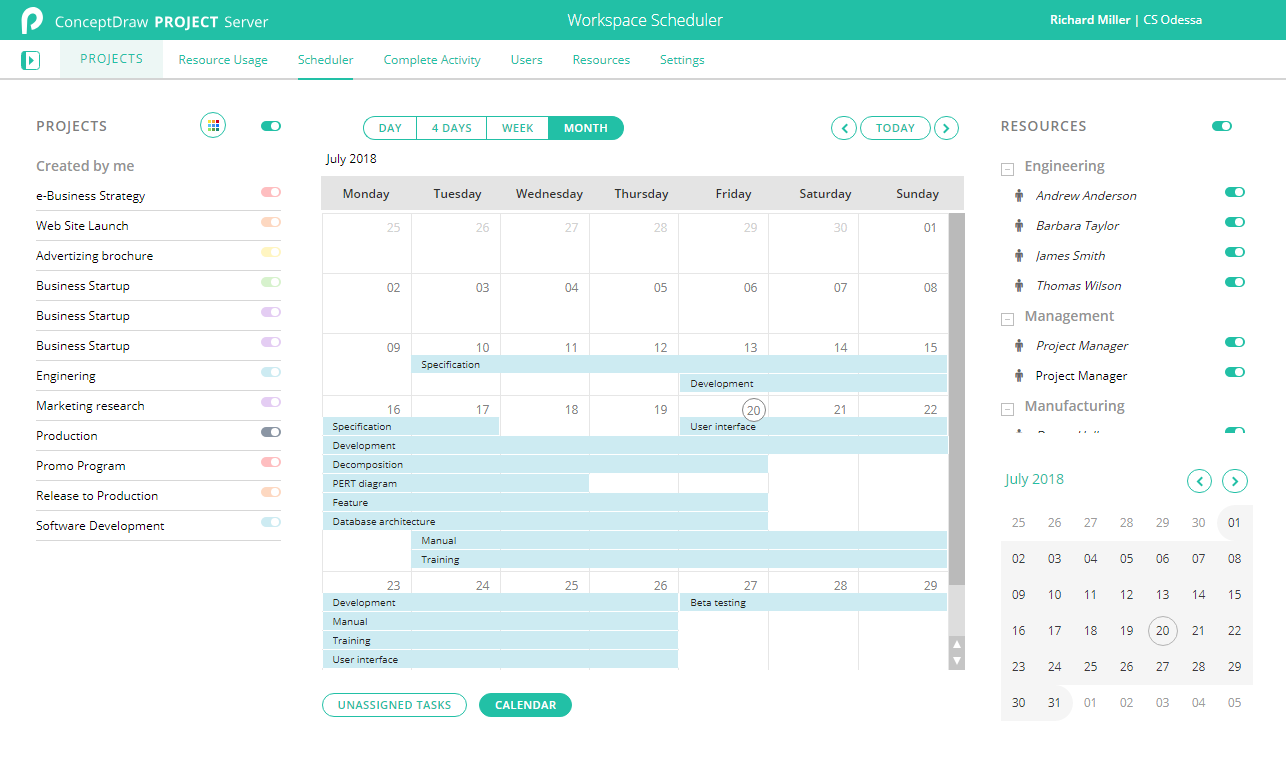 Online Gantt Chart
ConceptDraw PROJECT Server gives project managers the valuable opportunity to collaborate project files created in ConceptDraw PROJECT. Thus, you are able to track and participate in several projects at once. Upload up to 100 different ConceptDraw PROJECT projects to ConceptDraw PROJECT Server cloud storage and view the up-to-date Gantt charts of your projects anytime and anywhere using the most popular Internet browsers.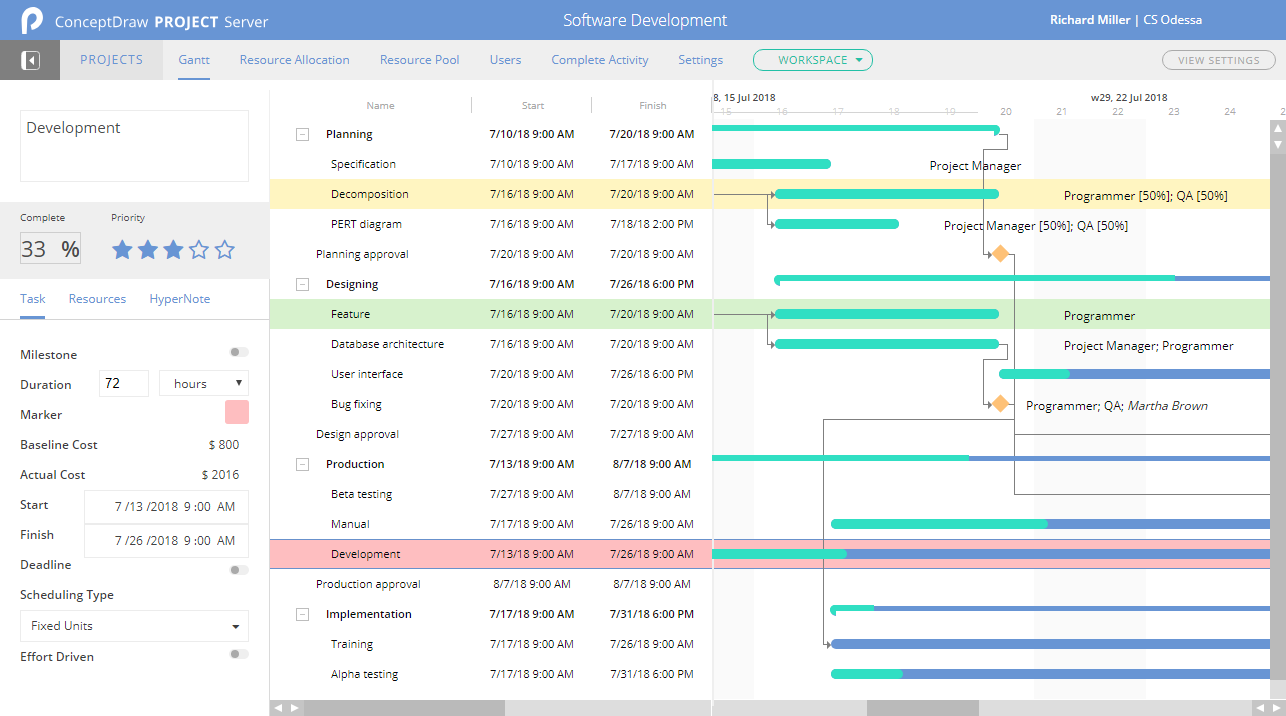 Online Team Collaboration
Building an effective project team is a big challenge, and it is enhanced by the involvement of remote participants. The clear definition of project participants' roles is very important for collaborative projects that involve many participants and resources. Assemble an effective team for your projects. Invite people to participate in your projects regardless of location and remoteness. Assign roles to them in your projects. Users you invite can upload their own projects. The online workspace and shared resource pool opens up new opportunities for successful implementation of projects.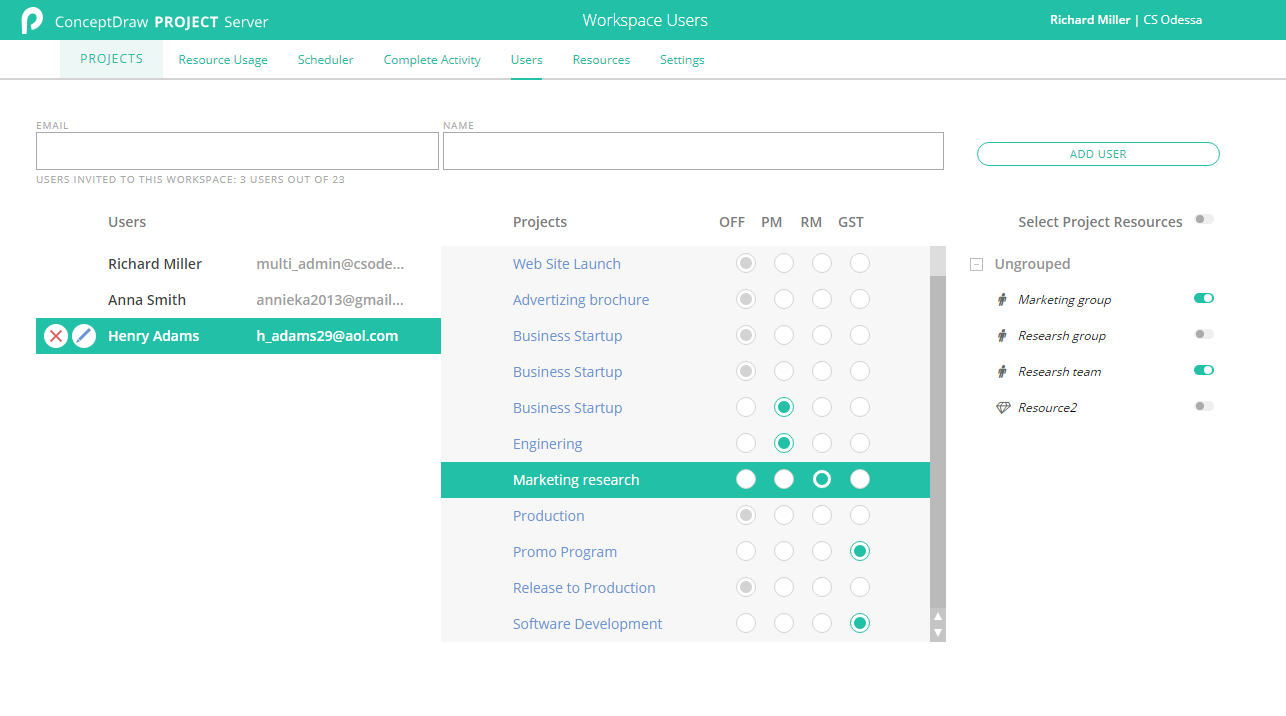 Online Resource Management
Share the resources between projects. Create a common workspace resource pool for multiple project. Replace the resources of the project with workspace resource pool. Track tasks of each resource. Identify overload and unused capacity of resource. Analyze the assignments of your resources. When some resources are too much overloaded or underloaded, you can optimize aspects of your project that are related to resource allocation to more evenly spread the loading. You can control the resource availability according the personal calendar to balance the loading and increase the effectiveness of project resources usage. Analyze the work of resources through multiple projects, find out conflicts among their appointments in several projects, and view how their time is distributed between projects.