ConceptDraw PROJECT Server online project management service is a powerful and professional online tool that provides a lot of benefits for project teams, project managers, project leaders and other interested people. ConceptDraw PROJECT Server provides small to large businesses, with a solution that helps them organize and manage multiple projects efficiently. Applying effective project management approach based on the online techniques helps organizations carry out large-scale projects on time and on budget.
Integrated Project Management Workspace
Integration between online project management services and desktop software helps you get started quickly and implement projects effectively. You can upload up to 100 different ConceptDraw PROJECT files to ConceptDraw PROJECT Server cloud storage. Process the needed project file offline, downloading it along with the latest online changes as ConceptDraw PROJECT file.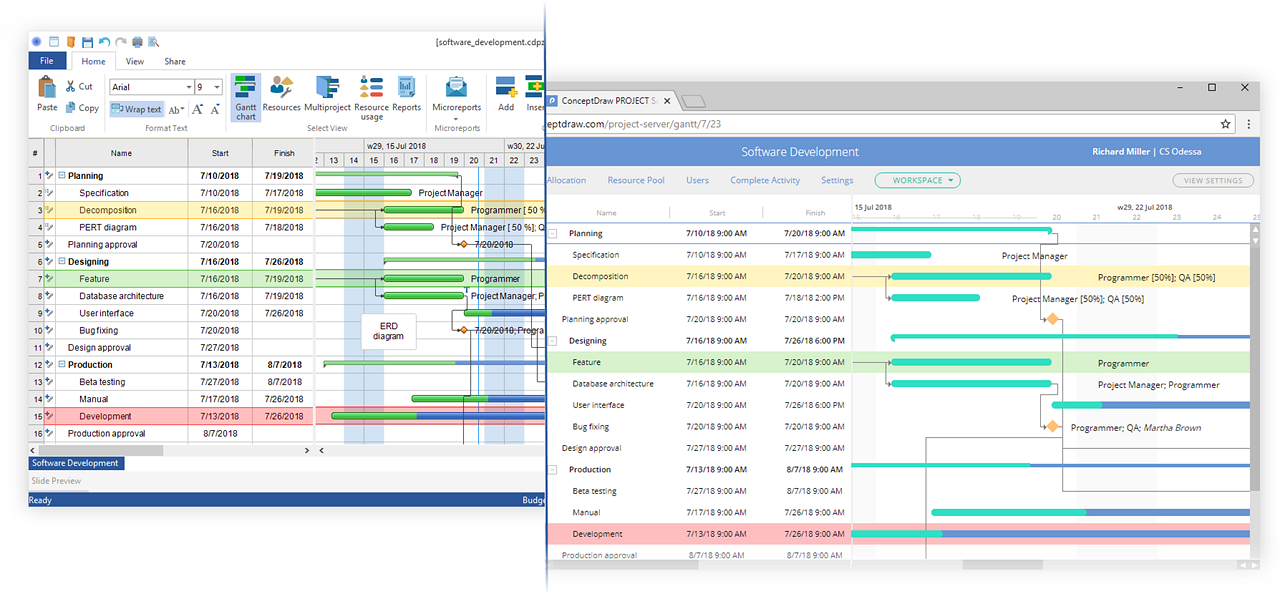 Manage Projects Online
Track changes on a project Gantt chart in progress using an Internet browser. View the list of project tasks in the form of a Scheduler. Easily change in project tasks: name, priority, complete, duration, start and finish date, scheduling type, note, assigned resources. Add clearness and visibility to your project file using color markers.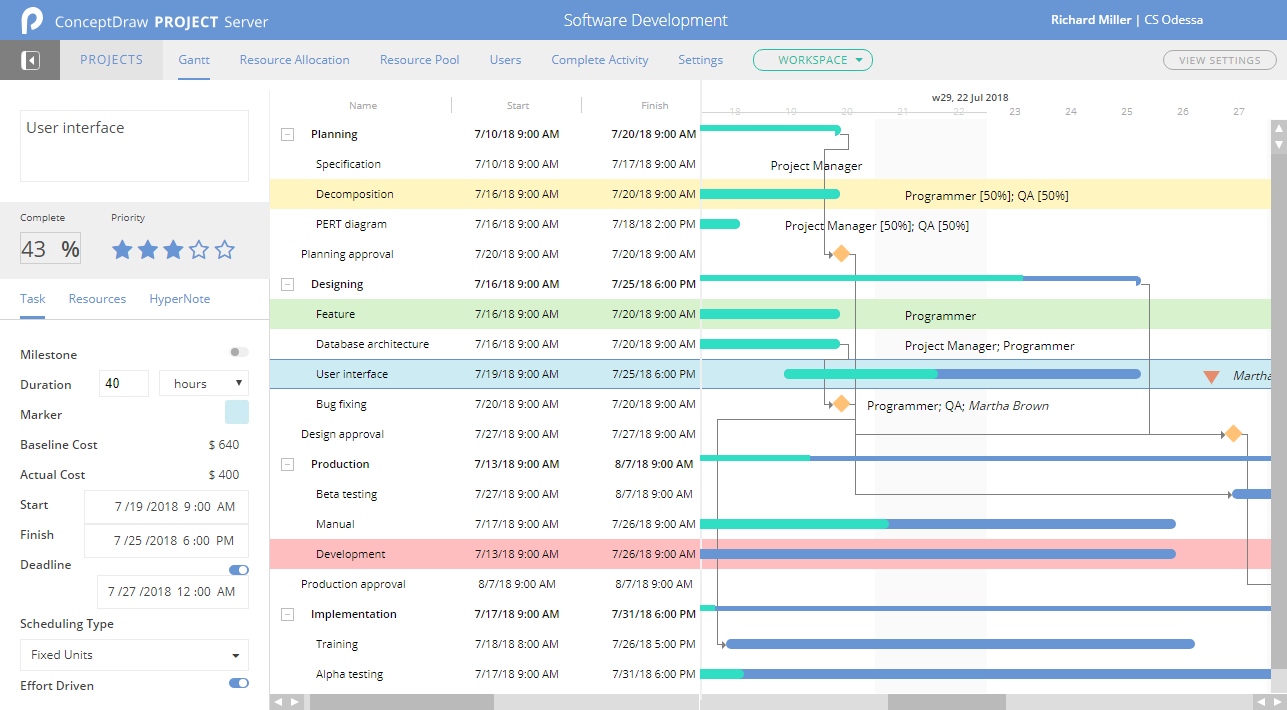 Share Project Resources
Create shared workspace resource pool. Assign shared resources to the tasks of multiple projects. Import resources from a ConceptDraw PROJECT file to a workspace resource pool. Replace resources in a separate project with resources from workspace resource pool. Change the resource's Units and Work. Track the history of changes of the task completion. Monitor and distribute the resource loading. Edit the working time of the project and resources.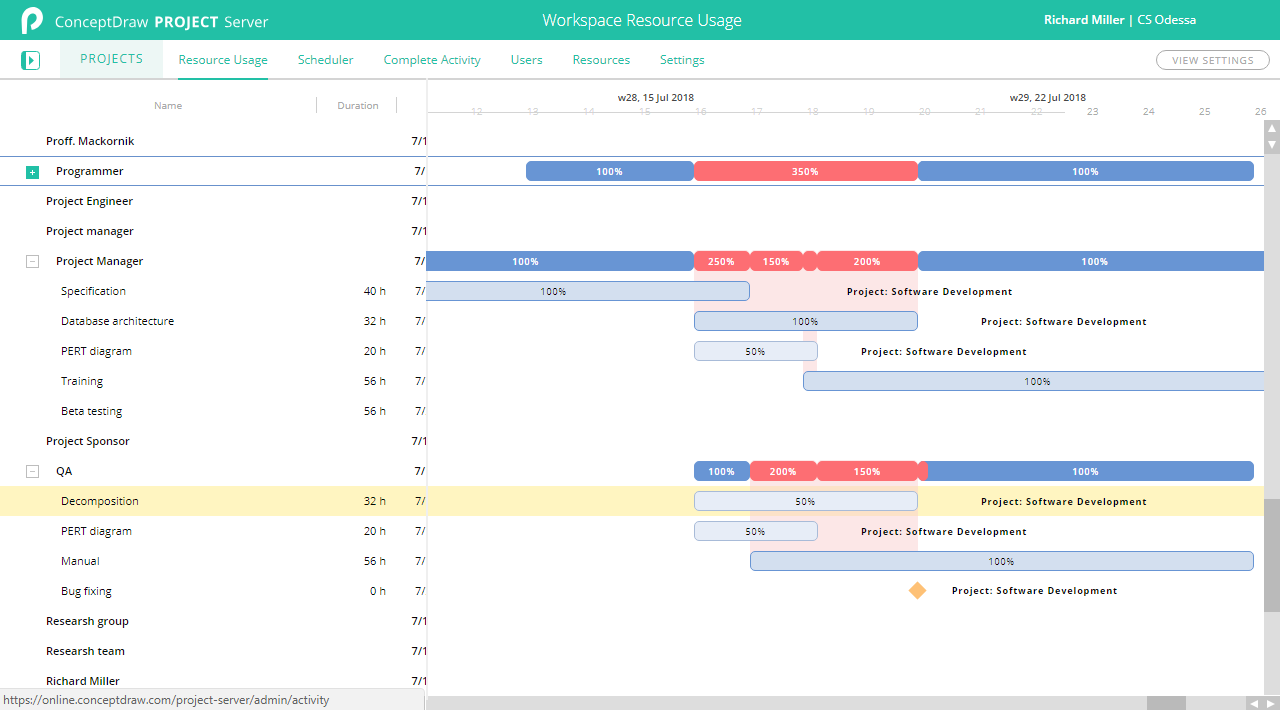 Get Project Team Collaborating Effectively
Use the invitation to ConceptDraw PROJECT Server to easily delegate tasks to the appropriate team member. By assigning roles in a project, each user has access to necessary information on a particular project. Invite the individual users to your workspace and give them the access to your projects to view or even edit them according to the assigned role: Project Manager (PM); Resource Manager (RM) or Guest (G). Invited users can also upload their own projects and edit them.