ConceptDraw PROJECT Server is a powerful online service for collaboration and project management, which greatly enhances the capabilities of ConceptDraw PROJECT application and significantly increases the productivity of the company during the phase of implementation projects. Now, you have the ability to plan your projects in ConceptDraw PROJECT easily and professionally, and also effectively manage and collaborate with colleagues during the implementation of each of the planned steps.
The workflow of using ConceptDraw PROJECT Server simple and intuitive. Start from creating a project schedule in ConceptDraw PROJECT: add tasks, organize and link them properly so that the project complete in time; add resouces and assign them to tasks.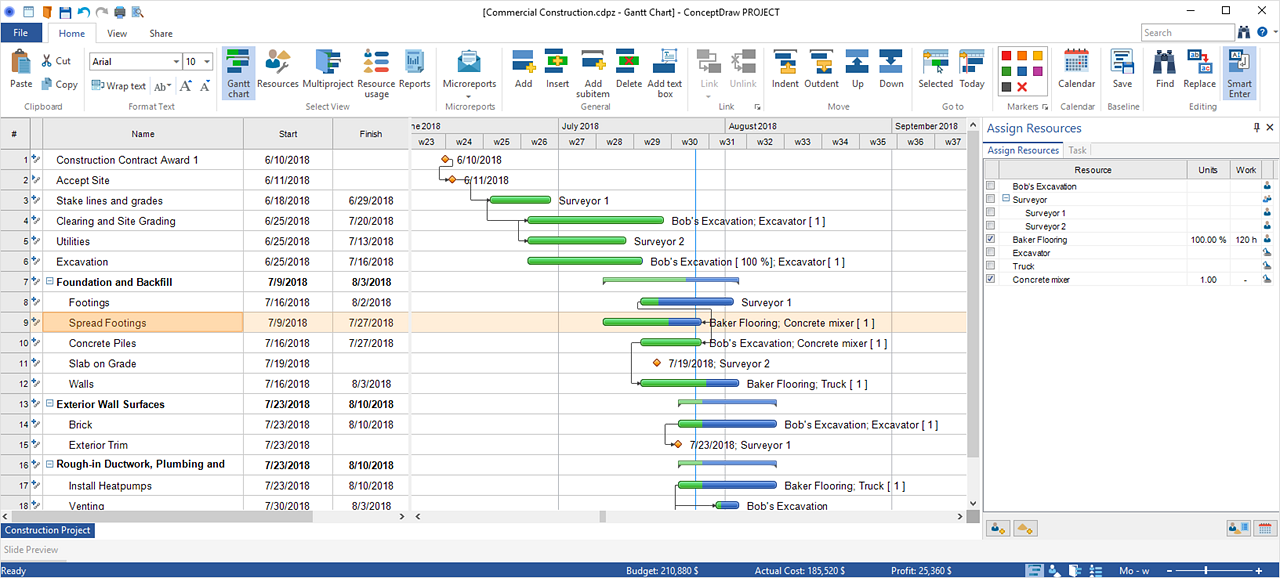 Upload your project to the ConceptDraw PROJECT Server Workspace and create the Workspace Resource Pool based on the resources of project you uploaded. Set working days for each resource on the resource pool. From the Workspace Resource Pool, you can share resources across multiple projects.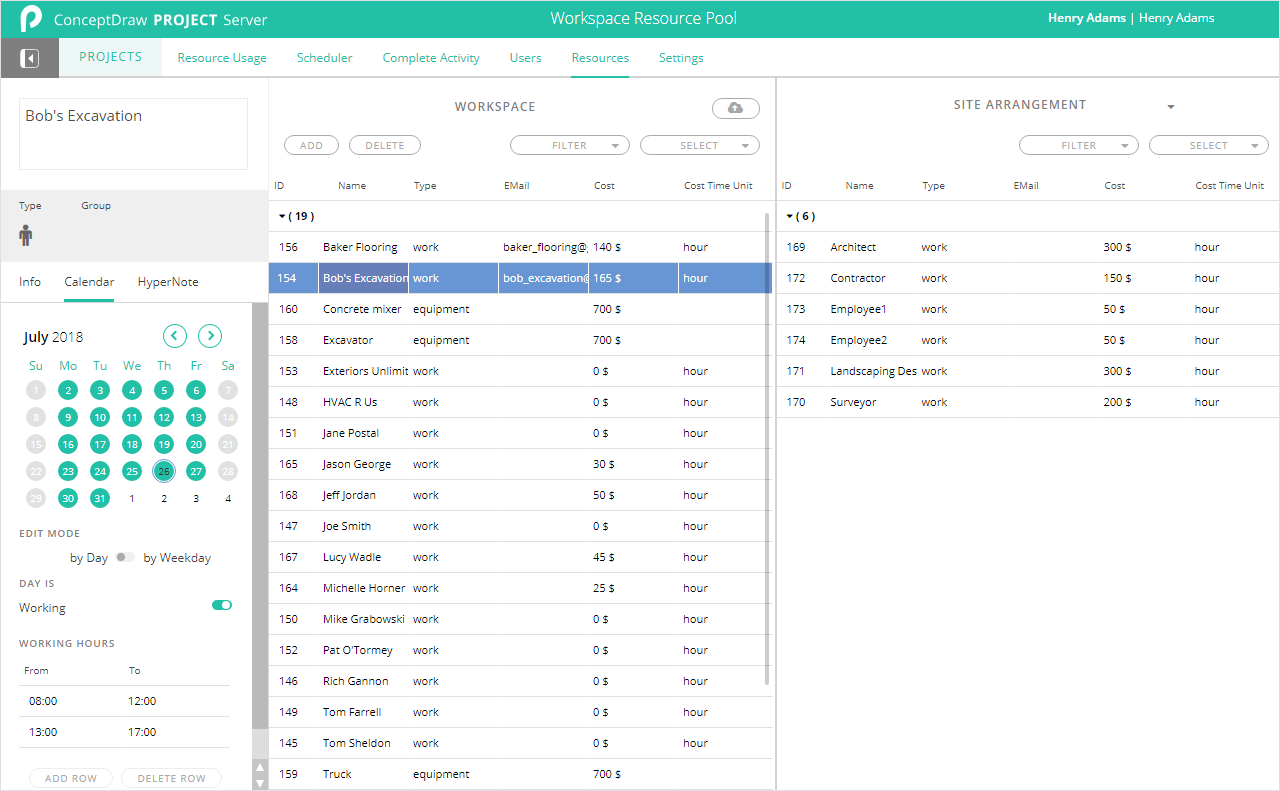 Invite the other team members to your Workspace. Assign them different roles in your project. Users invited can upload their own projects and you can add their resources to the shared resource pool. Monitor the loading of shared resources. If an overload is detected, change the task's start/finish dates, or edit project calendar. As the project progresses, change the completion values by yourself, or delegate this task to the invited user. Assign the Project Manager role to the invited user so that he can change the completion or duration values of the project tasks, and edit project/resource calendars.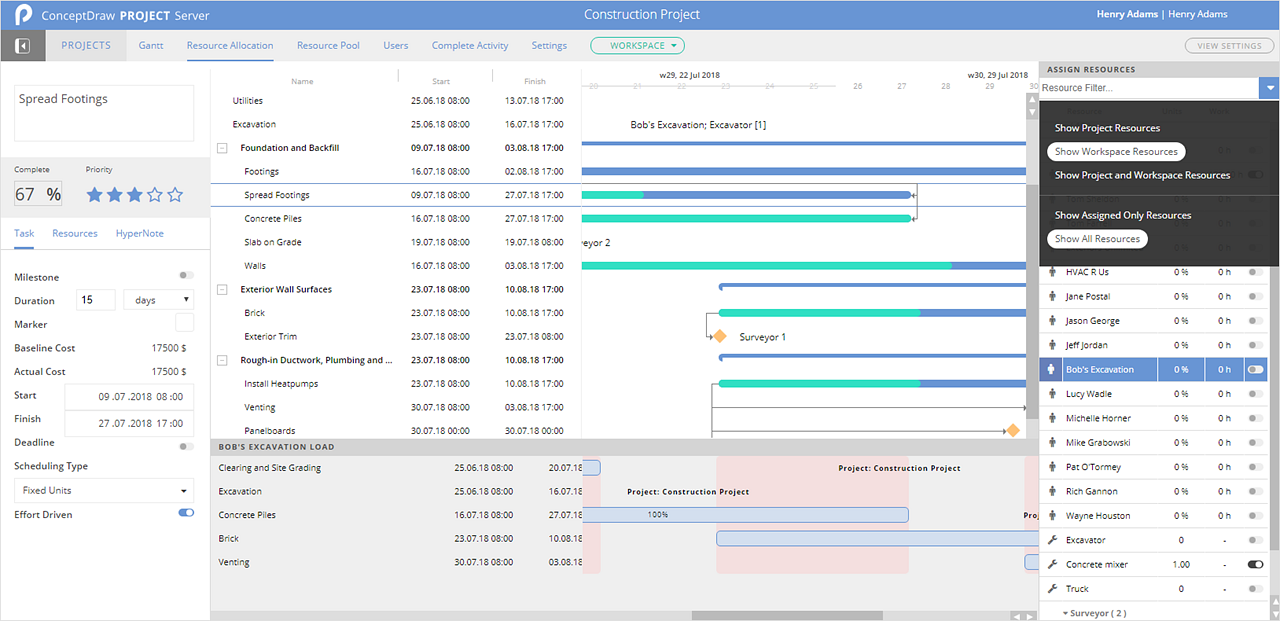 ConceptDraw PROJECT Server gives project managers the great opportunity use together the ConceptDraw PROJECT files uploaded to cloud storage of PROJECT Server. It allows you to track at once the processes of multiple projects. Using ConceptDraw Project and PROJECT Server together allows improving development, realization, management and cooperation on projects of any type and scale. Applying the combination of offline and online project management tools allows you to achieve the main goals of projects in time and with minimal efforts.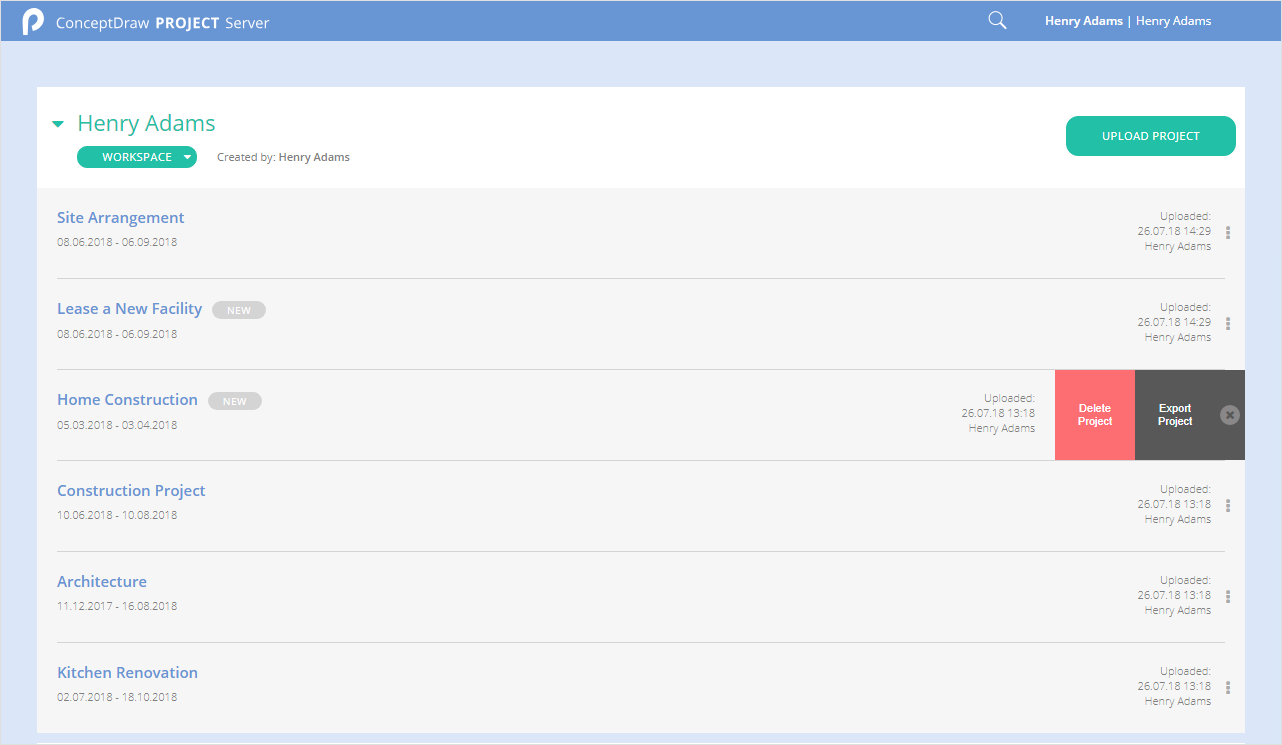 As your project moves, you need to report its status to your team and stakeholders. Download project as ConceptDraw PROJECT file to make reports. Besides the wide range of reports you can create attractive and professional slides to present your project in progress.