The ConceptDraw STORE (previously known as ConceptDraw Solution Browser) is an application that manages the ConceptDraw products and solutions. ConceptDraw STORE is your guide to finding solution that meets your business needs. ConceptDraw STORE also notifies you of new solutions and updates that are available for download and installation. ConceptDraw STORE provides you with access to content related to all ConceptDraw products in a single location. You can preview contents of both free and paid solutions for potential installation on your computer. You can easily access libraries, templates and samples directly from the ConceptDraw STORE.
Complete rebranding: New name and revamped graphical user interface for both macOS, and Windows.
The new appearance to display solution specifications.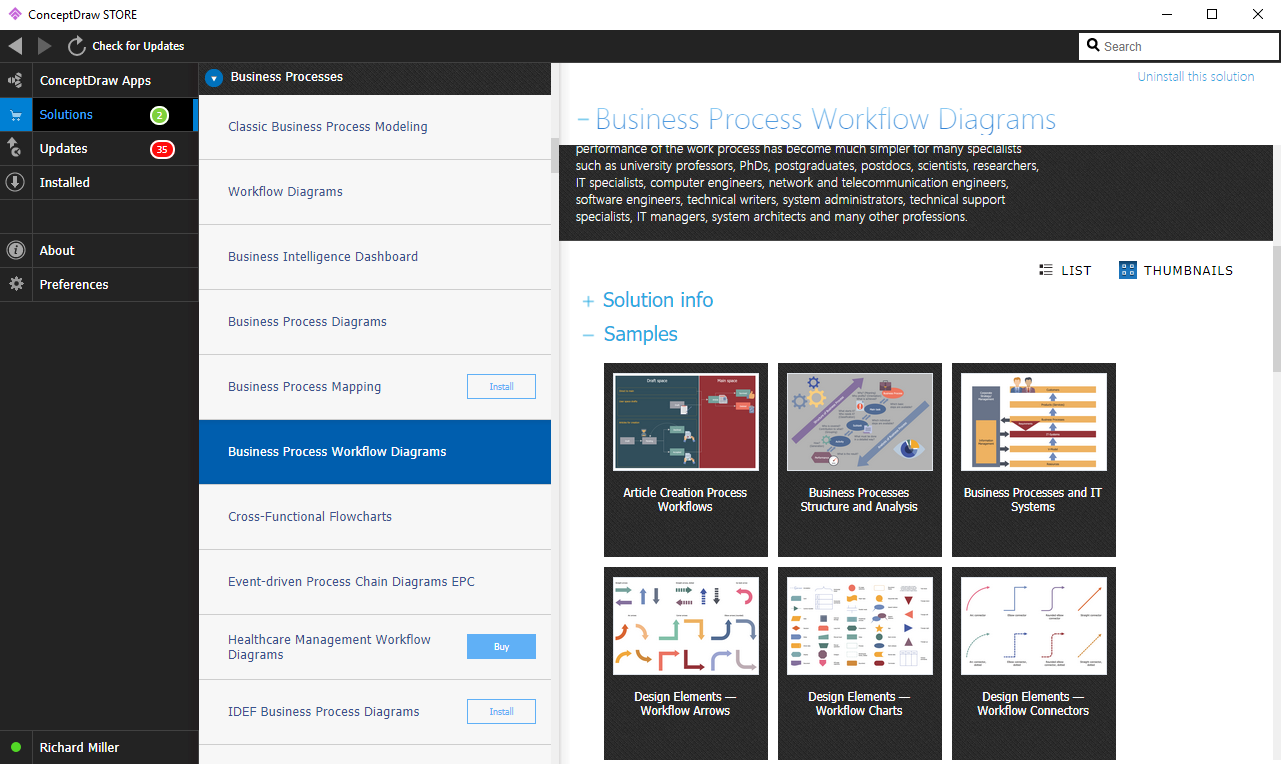 New Top toolbar panel with buttons to navigate through the browsing history in ConceptDraw STORE.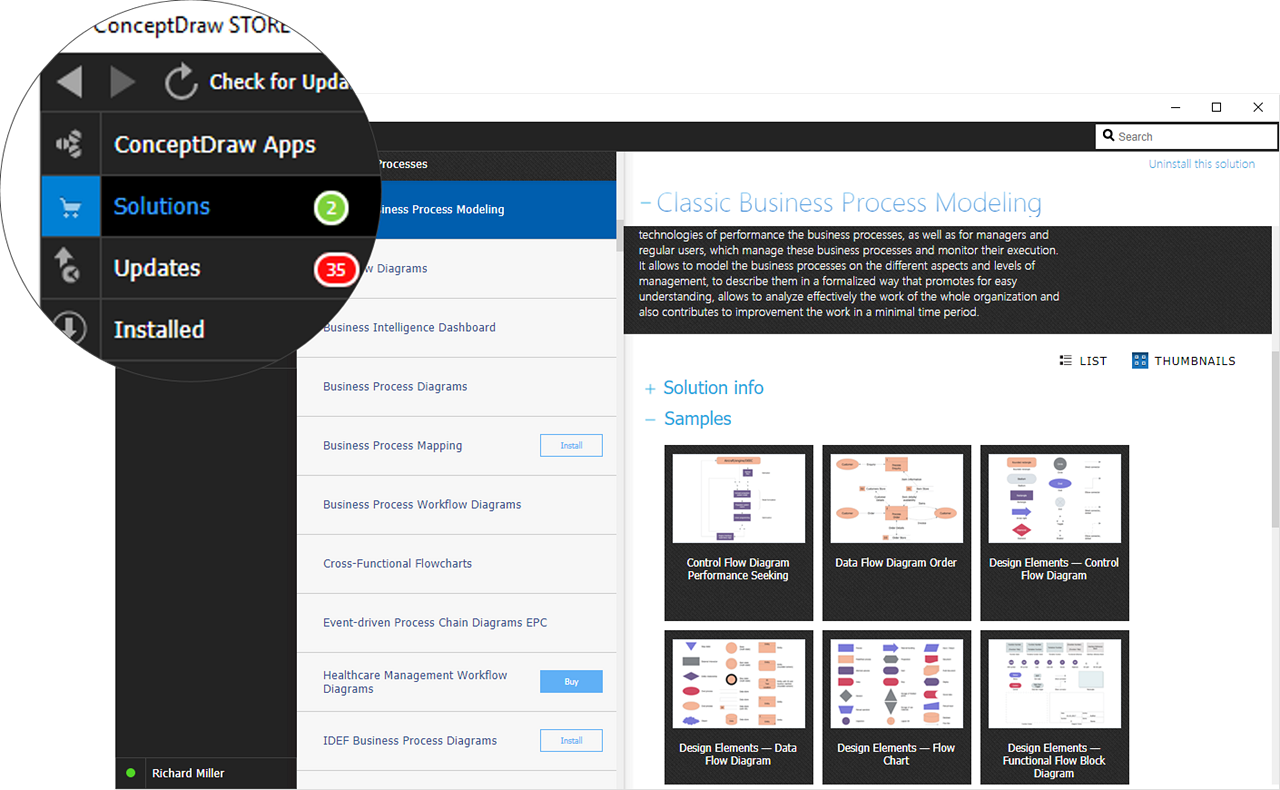 Quick access to all updates of ConceptDraw Applications and Solutions.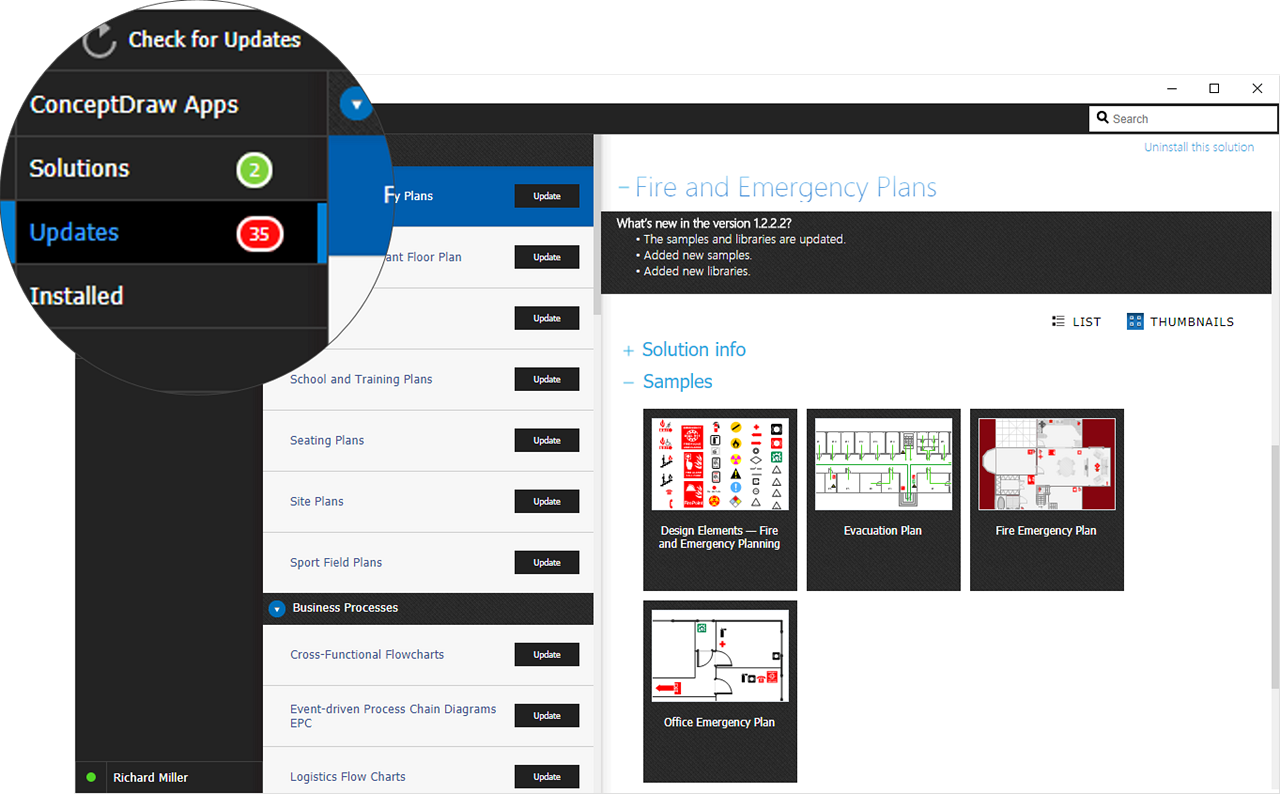 Improved search for solutions.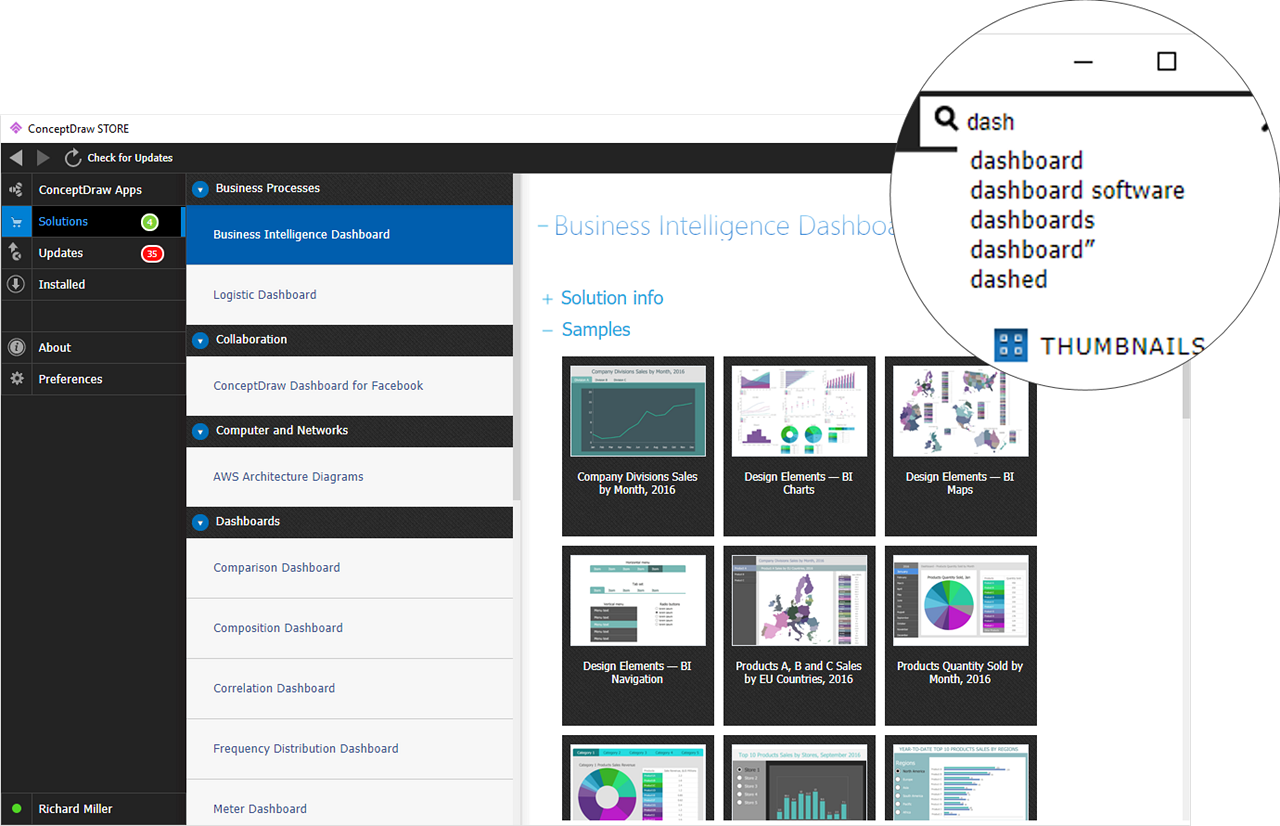 Improved processing of product and solution licenses.
Improved application security.