The newest edition of ConceptDraw STORE provides you with improved access to content related to all ConceptDraw products in a single location. You can easily search for needed libraries, templates, and sample drawings. It is much easier now to sort the contents of free and paid premium solutions for potential installation on your computer.
Improved Search and Filtering
The search for the required solution becomes more effective thanks to a new page displaying search results.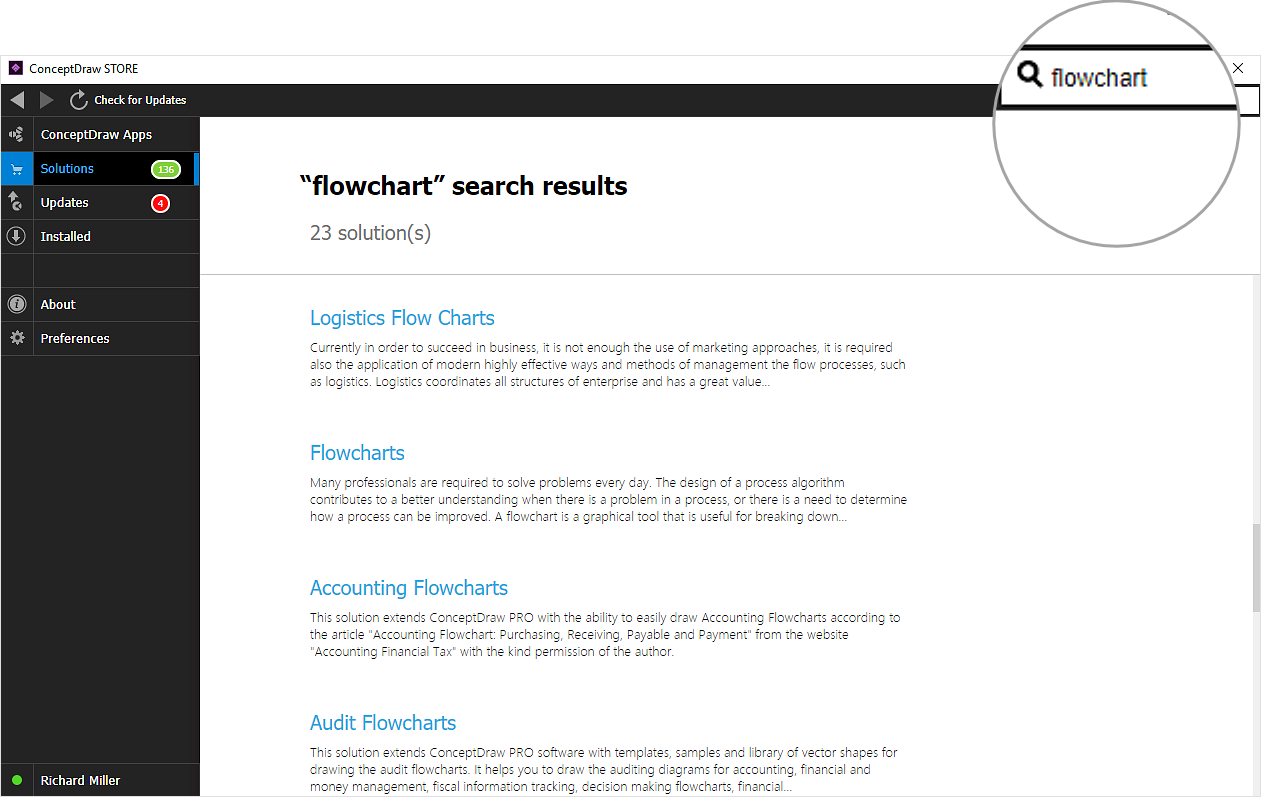 A new filtering functionality allows you to display a specific kind of content provided in the STORE. For example, premium or free solutions.
Interface improvements
New captions on the buttons during apps and solutions installation process.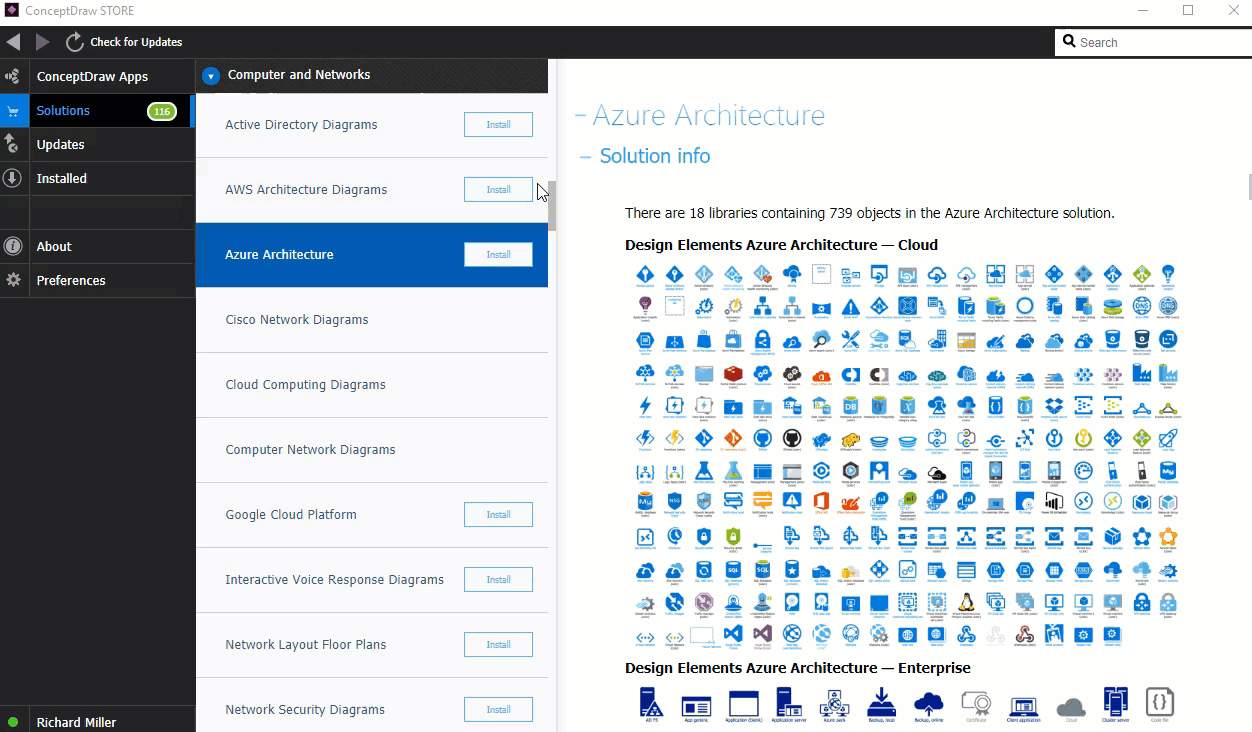 New built-in Help including instructions on activation, proxy set up, and keyboard shortcuts.