The ConceptDraw STORE is an application that manages the ConceptDraw products and solutions that are installed by you. The ConceptDraw STORE also notifies you of new solutions and updates that are available for download and installation. Now you have access to all libraries, templates and samples related to all ConceptDraw products in a single location.
ConceptDraw STORE provides you with access to all ConceptDraw products and visual content related to products in a single location. You can preview contents of both free and paid solutions in Solution Park for potential installation on your computer. You can access stencils, templates and samples right from the ConceptDraw STORE.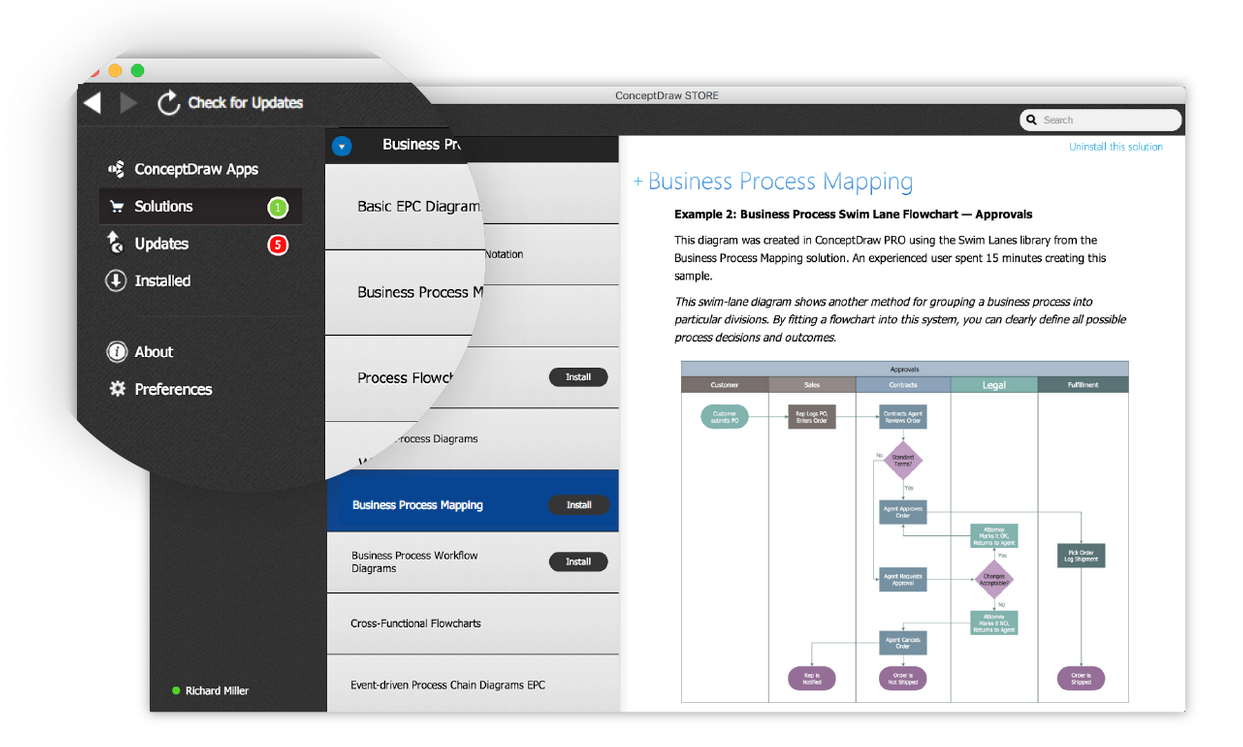 CS Odessa is continually releases new solutions and updates the existing content of the ConceptDraw Solution Park.
Solution Park offers a number of business-oriented add-ons that covers project management, business productivity, business modeling, and technical drawing needs.
At the time of the launch of ConceptDraw STORE there are about 200 solutions in 20 areas of Solution Park, with more content being continuously added. The Solution Park delivers thousands of samples, templates and stencils for all types of tasks. Check your STORE often to see what new content has been added to ConceptDraw Solution Park.
The ConceptDraw STORE is your guide to finding inspiration, fresh ideas, and new diagrams to help you in your work. It gives you full access to Solution Park so you are able to receive, updates, find new solutions, and install them immediately.