Geo Map - Asia - Saudi Arabia
Maps of Asia - Kingdom of Saudi Arabia
First of all, Saudi Arabia is known as "the Land of the Two Holy Mosques". Two of the holiest sites of Islam are located in Saudi Arabia. Medina - the city where the Quran was finally approved, and where Prophet Muhammad was buried, and Mecca, the birthplace of Muhammad. Every year, millions of muslims perform hajj and visit Al-Masjid al-Haram - the Sacred Mosque. Unfortunately, the entry is prohibited for non-Muslim people. The citizens of the country live under Sharia law, which impose certain obligations. For example, the usage of drugs and alcohol is forbidden. Gambling is also under the ban. Expats have a possibility to live in special reservations - compounds, where some concessions are allowed, for example, the appearance of women is not so strictly regulated and they have a right to drive there.
The climate of Saudi Arabia is very dry. Sandstorms are quite frequent there. Due to the extremely high air temperature residents prefer not to walk on foot and to move around in cars. The basic component of the economy of Saudi Arabia is the oil industry. Oil deposits were found shortly after the final formation of the state in the 1930s. Saudi Arabia has about a quarter of the world's oil reserves, oil is the main export product and source of income of the country's budget.
"Saudi Arabia, officially known as the Kingdom of Saudi Arabia (KSA), is the largest Arab state in Western Asia by land area (approximately 2,150,000 km2 (830,000 sq mi), constituting the bulk of the Arabian Peninsula) and the second-largest in the Arab world (after Algeria). It is bordered by Jordan and Iraq to the north, Kuwait to the northeast, Qatar, Bahrain and the United Arab Emirates to the east, Oman to the southeast, and Yemen in the south. It is the only nation with both a Red Sea coast and a Persian Gulf coast. Its population is estimated to consist of 16 million citizens and an additional nine million registered foreign expatriates and two million illegal immigrants."
[Saudi Arabia. Wikipedia]
The vector stencils library Saudi Arabia contains contours for ConceptDraw DIAGRAM diagramming and vector drawing software. This library is contained in the Continent Maps solution from Maps area of ConceptDraw Solution Park.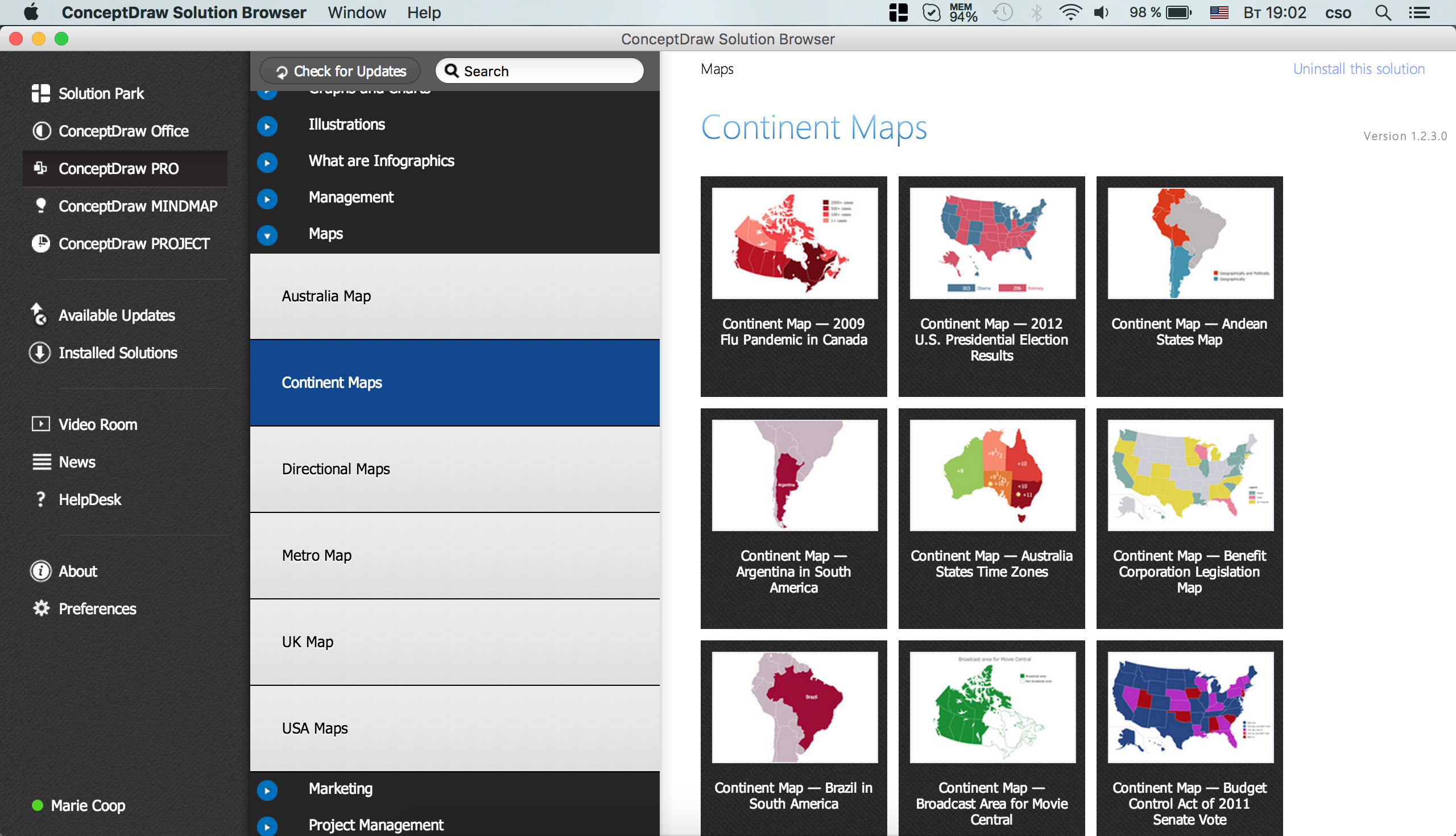 Pic. 1. Continent Maps Solution
Use the Saudi Arabia library to draw thematic maps, geospatial infographics and vector illustrations for your business documents, presentations and websites.
Geo Map - Asia - Kingdom of Saudi Arabia
Saudi Arabia has a population of over 30.7 million and an area 2,149,690 km2(830,000 sq mi).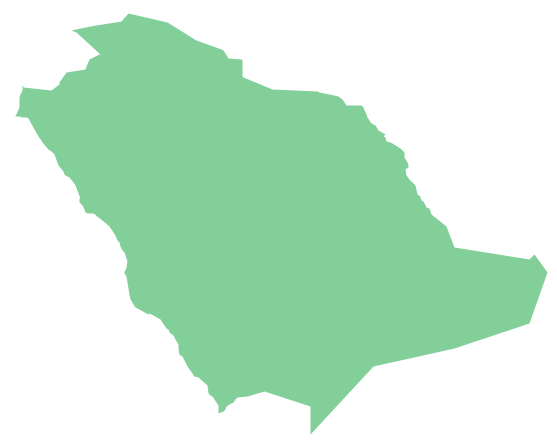 Pic. 2. Saudi Arabia
Geo Map - Asia - Saudi Arabia Contour
Capital - Riyadh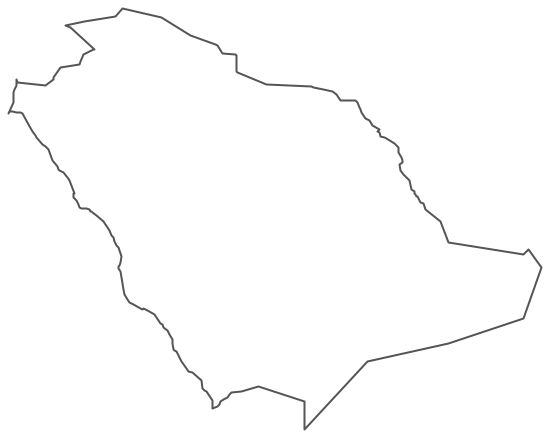 Pic. 3. Arabia Contour
Geo Map - Asia
Asia contains 48 countries(UN members) and 6 other states.
Area 44,579,000 km2 (17,212,000 sq mi). Population 4,164,252,000.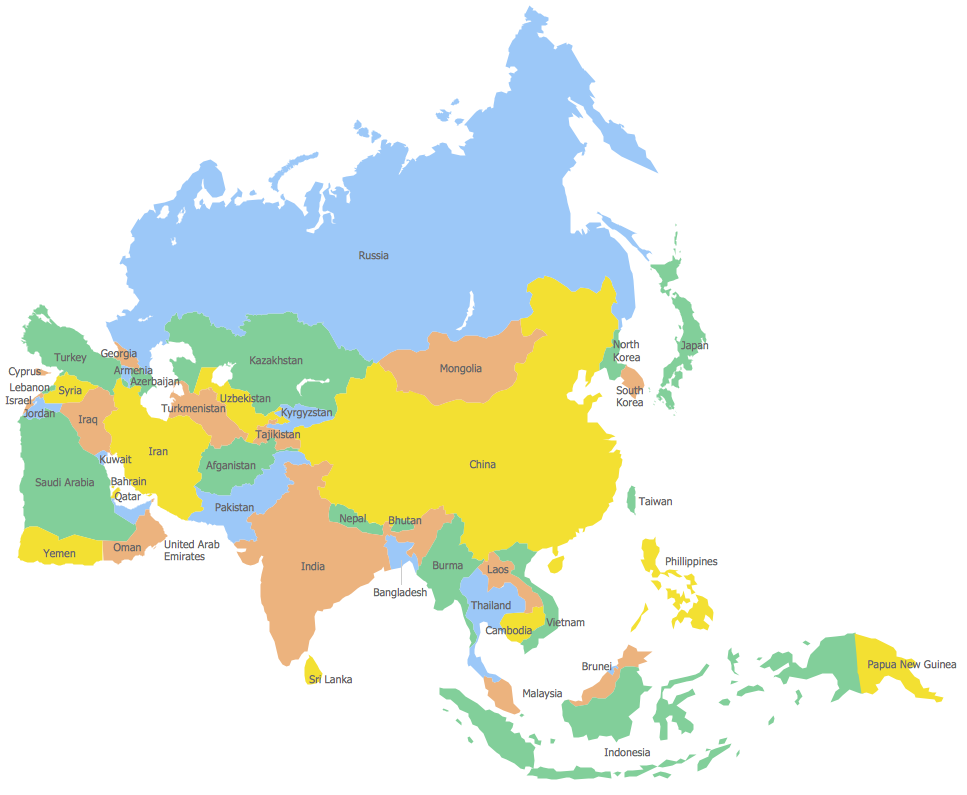 Pic. 4. Asia Map
Geo Map - Asia Contour
A contour map is a map illustrated with contour lines.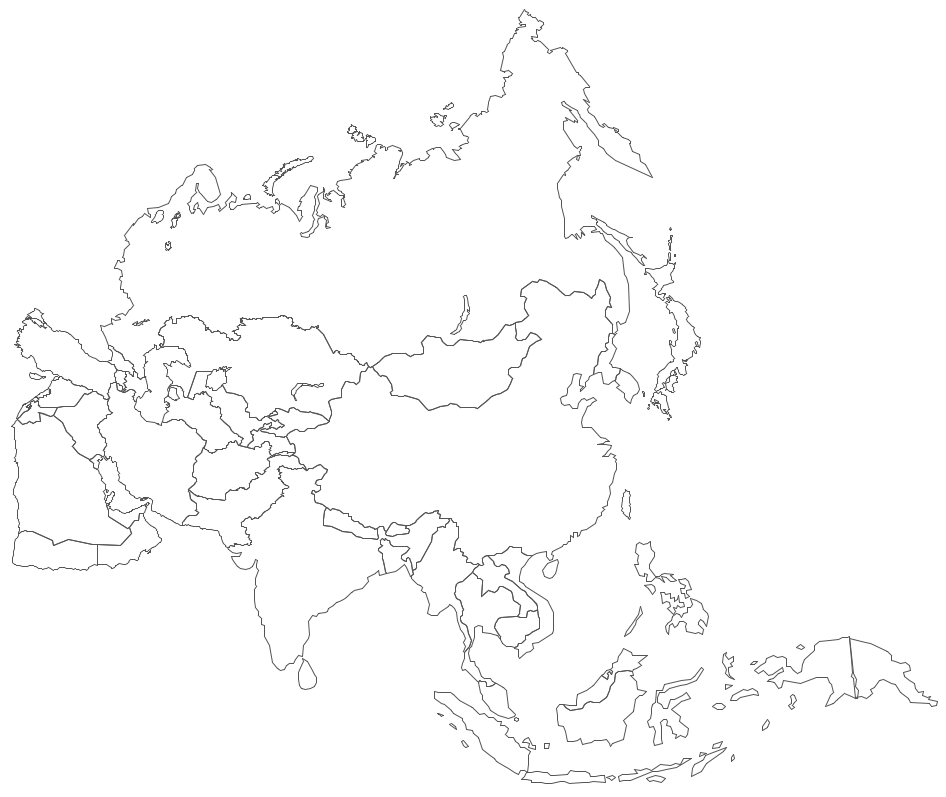 Pic. 5. Asia Contour
Geo Map - contours of Asia countries
Use the map contours library "Asia" to design thematic maps using the ConceptDraw DIAGRAM diagramming and vector drawing software.
The vector stencils library "Asia" contains 57 map contours: Asia political map, map contours of countries.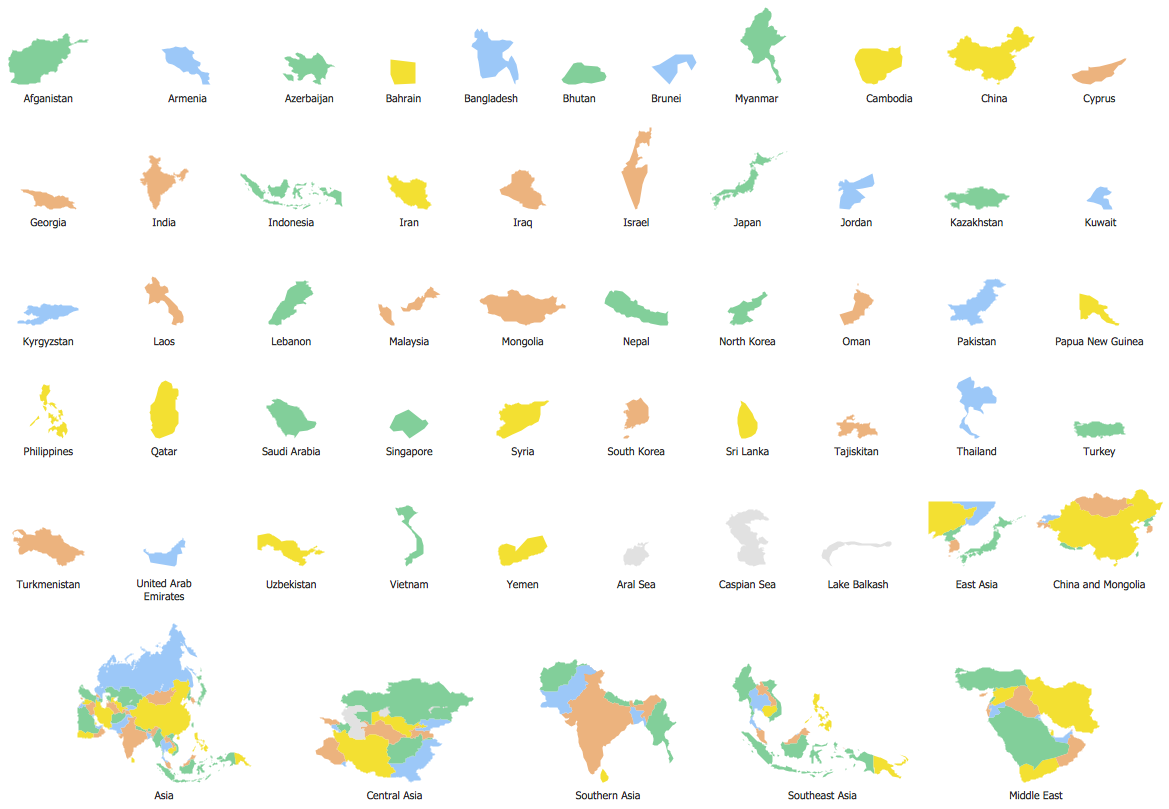 Pic. 6. Contours of Asia countries
All ConceptDraw DIAGRAM documents are vector graphic files and are available for reviewing, modifying, and converting to a variety of formats: image, HTML, PDF file, MS PowerPoint Presentation, Adobe Flash, MS Visio (.VDX, .VSDX).
---
See also Geo Maps of Asia Countries :
SEVEN RELATED HOW TO's: