PROBLEM ANALYSIS.
Relations Diagram
Management and Planning tools
ConceptDraw OFFICE suite is a software for relation diagram making. This diagram identifies causal relationships and determine what factors are causes or effects. Factors that are causes are called "Drivers", the results of factors called "Indicators". Relations Diagram help provide the problem analysis and how make the changes and what to do for accomplishment the effective actions in resolving the problem.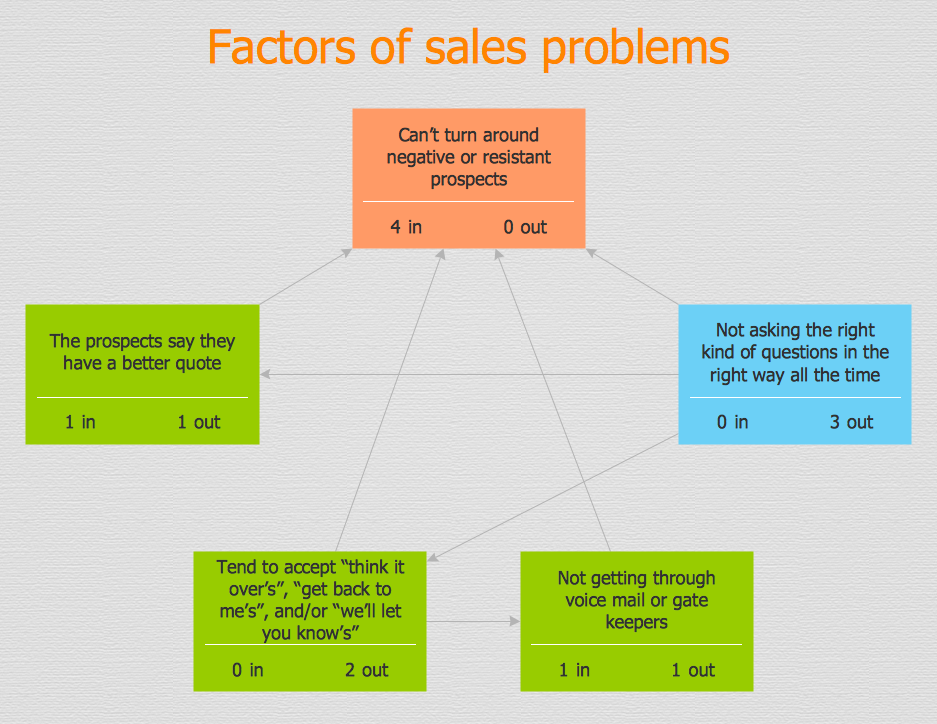 Pic.1 Relations Diagram — Sales Process
Relation Diagram helps identify what factors are causes and which factors are effects. Factors help establish KPI (Key Performance Indicators) to monitor changes and the effectiveness of corrective actions in resolving a problem.
See also:
TEN RELATED HOW TO's: