PROBLEM ANALYSIS. Prioritization Matrix
Management and Planning tools
ConceptDraw OFFICE suite is a software for Prioritization Matrix diagram making. This diagram ranks the drivers' factors to determine priority. It identifies the factors of the first priority for analysis of possible corrective actions. It assesses the weight of each factor for each criterion and specifies it in the Prioritization Matrix. The total sum of weights for a factor's criteria indicates its priority.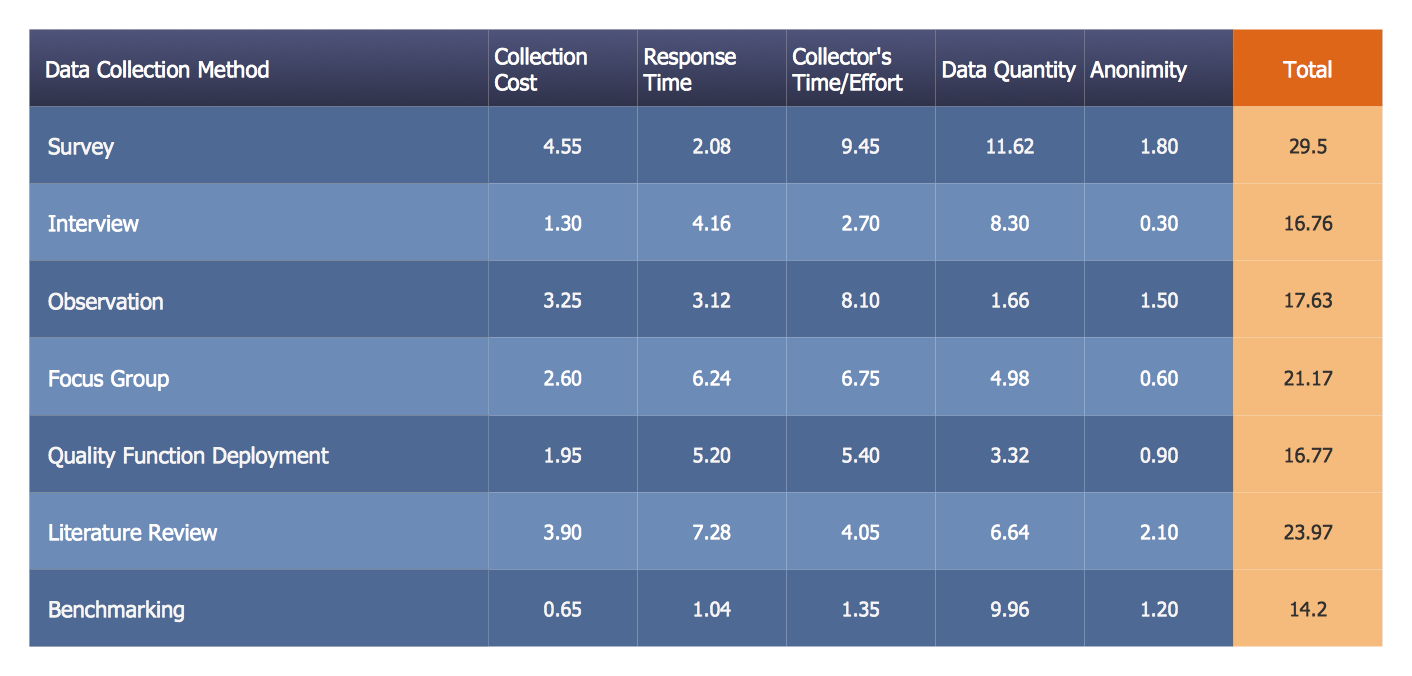 Pic.1. Prioritization Matrix — Sales Affecting Factors
The Prioritization Matrix ranks factors. The process allows one to identify the factors that are the first priority. These factors can then be analyzed for possible corrective actions. The Prioritization Matrix allows for the weighting of each identified criterion.
See also:
TEN RELATED HOW TO's: