CORRECTIVE ACTIONS PLANNING. Risk Diagram (PDPC)
Management and Planning tools
ConceptDraw OFFICE suite is a software for Risks Diagram making. This diagram identifies possible risks in accomplishing corrective actions.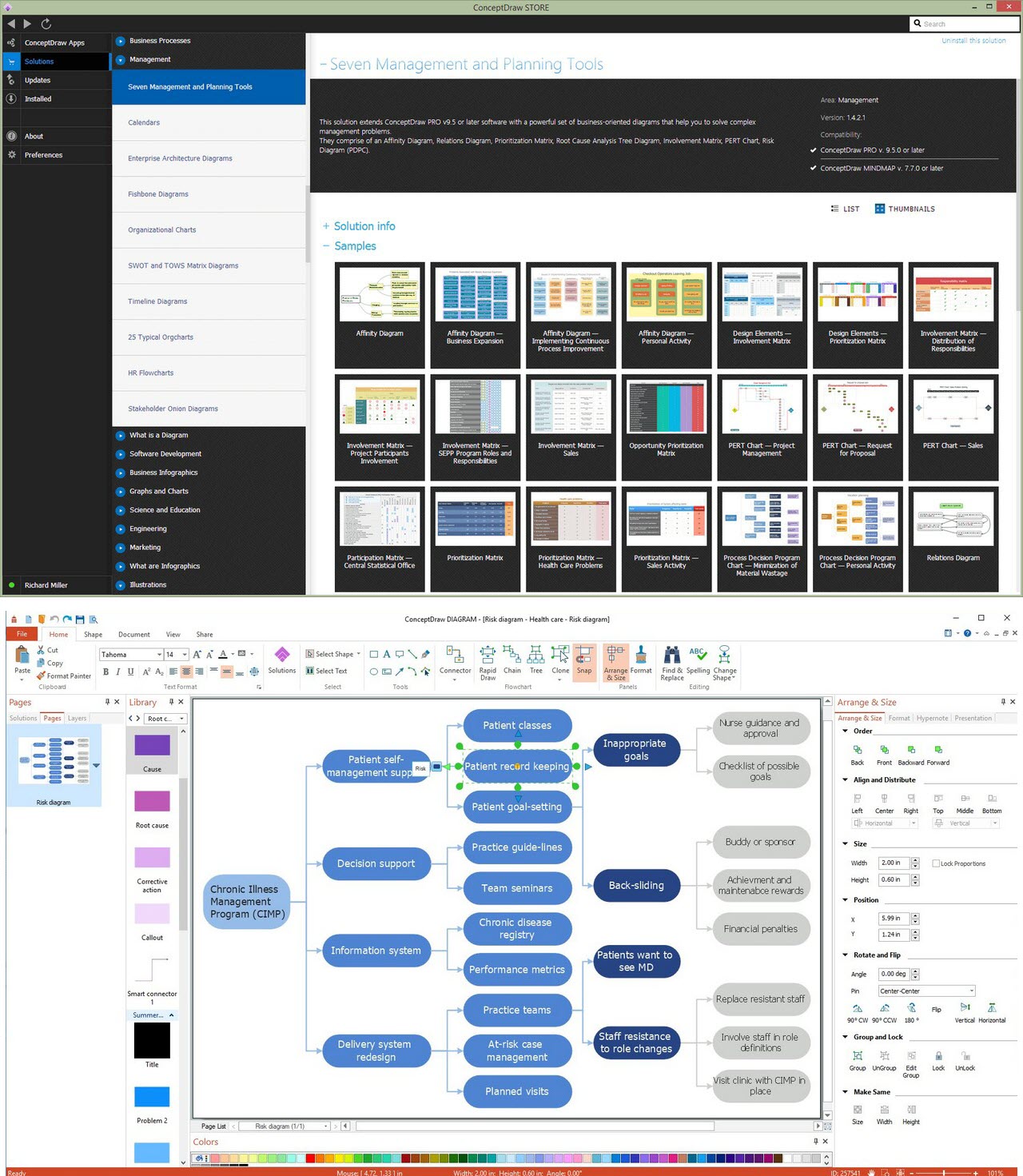 Pic.1 Management and Planning tool
With the Risks Diagram, one analyzes each action separately in a tree of all actions and develops a preventive action in response of each potential obstacles or circumstances which may be a risk.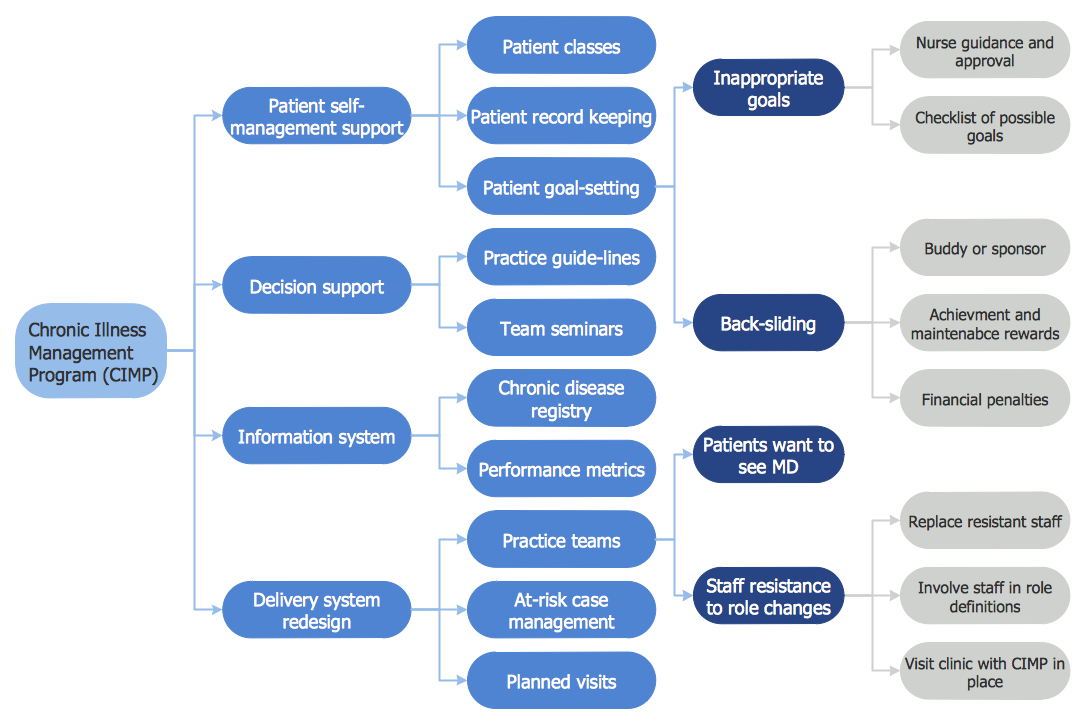 Pic.2 Risk diagram (process decision program chart, PDPC) — Health Care
The Risk diagram (Process Decision Program Chart) determines the risks when corrective action is not performed correctly. Also, it helps develop descriptions for preventive actions at the level of execution.
See also:
TEN RELATED HOW TO's: