CORRECTIVE ACTIONS PLANNING. Involvement Matrix
Management and Planning tools
ConceptDraw OFFICE suite is a software for corrective actions planning. The Involvement Matrix diagram is constructed for all highly prioritized corrective actions. It defines the participants and their roles. This diagram uses symbols to assign who participates, performs, consults, should be informed, checks the work, and accepts the results. The Involvement Matrix can identify the distribution of responsibilities and identify roles in a group or team.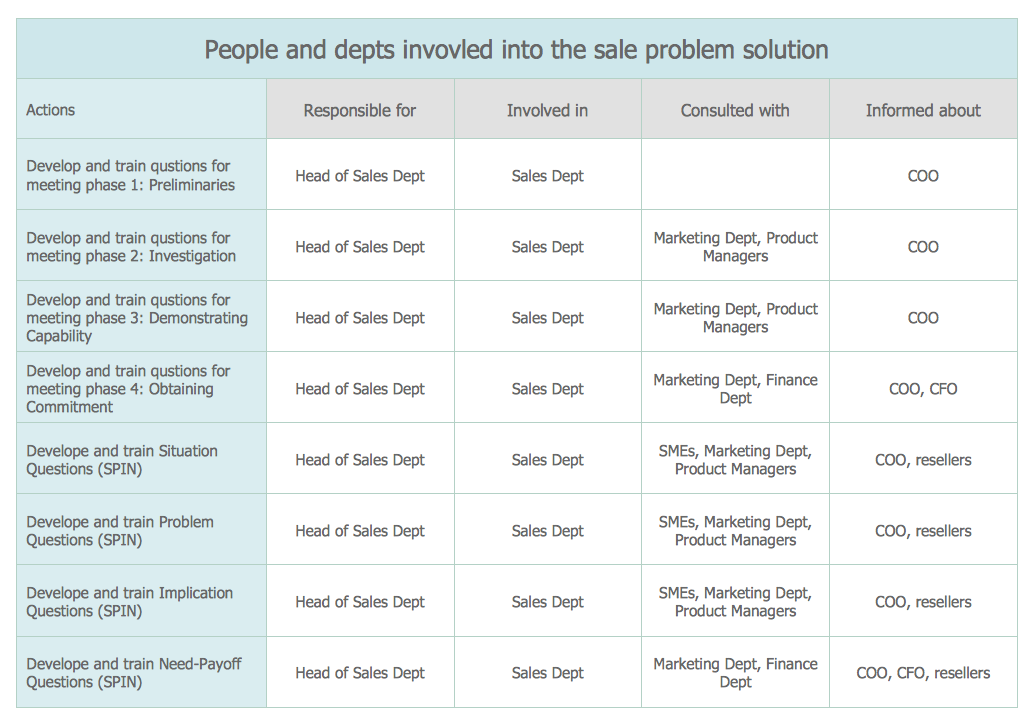 Pic.1. Involvement Matrix — Sale Problem Solution
The Involvement Matrix defines the level of involvement and nature of participation. The diagram shows the degree of involvement for all identified parties in the execution of corrective actions.
See also:
TEN RELATED HOW TO's: