Data structure diagram with ConceptDraw DIAGRAM
Data structure diagram (DSD) is intended for description of conceptual models of data (concepts and connections between them) in the graphic format for more obviousness. Data structure diagram includes entities description, connections between them and obligatory conditions and requirements which connect them.
Data structure diagram is a subspecies of the "entity-relationship" diagram type (ERD).
Entities in data structure diagrams are presented in the form of rectangles or rounded rectangles, and connections between them in the form of arrows. The description of an entity is usually placed inside the rectangle, which denotes the entity. The text description of the entity requirements connecting entities is placed near the line which denotes the connection between entities. The description of connection types between entities (one-to-one, one-to-many, etc.) can be different in different notations and differs with the arrow type on the line of connection between entities. The most famous are notations of DeMarco, Jackson and Yourdon.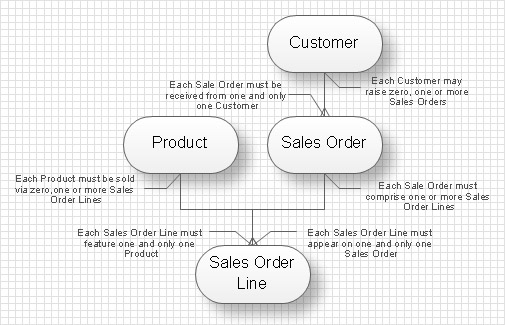 DSD also used for hierarchical presentation of the complicated entity. Such data structure diagram is usually created in the result of entity decomposition to the set level of detailed elaboration and presented as a tree.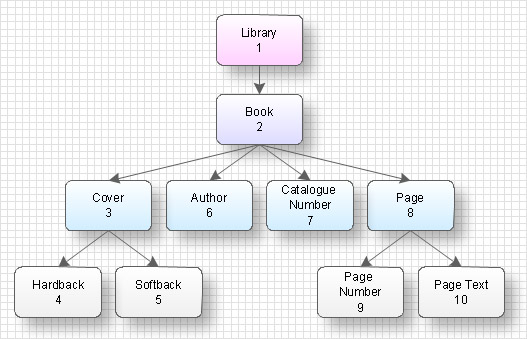 The difference of the data structure diagram from the "entity- relationship" diagram is that DSD more completely defines connections and relations between elements of entities whereas ERD defines connections between entities.
TEN RELATED HOW TO's: