Bar Diagrams for Problem Solving.
Create economics and financial bar charts with Bar Graphs Solution
Create bar graphs for visualizing economics problem solving and financial data comparison using the ConceptDraw DIAGRAM diagramming and vector drawing software extended with the Bar Graphs Solution from the Graphs and Charts area of ConceptDraw Solition Park.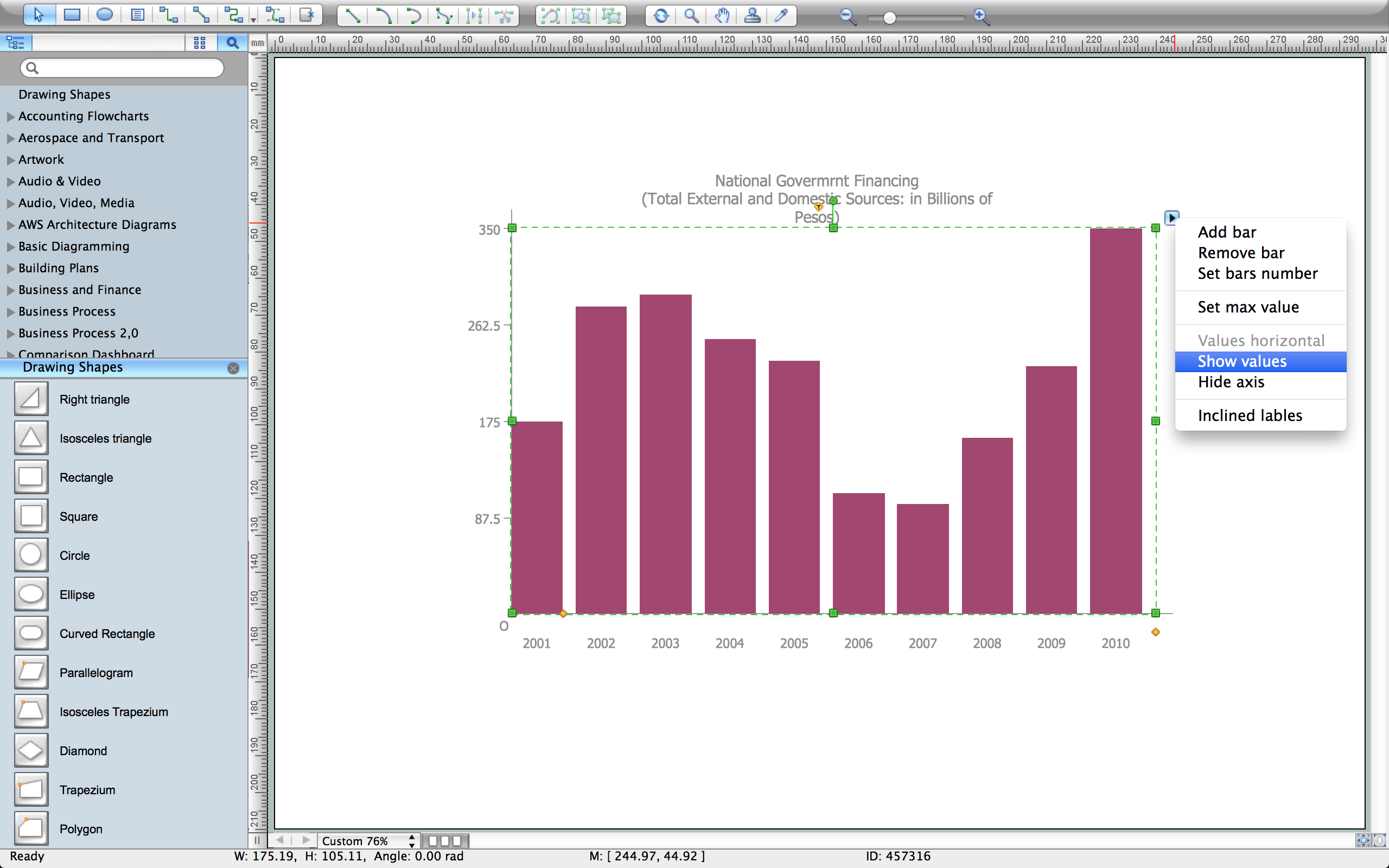 Example 1. Software for create Bar Diagrams
Free Download Bar Chart Software and View All Examples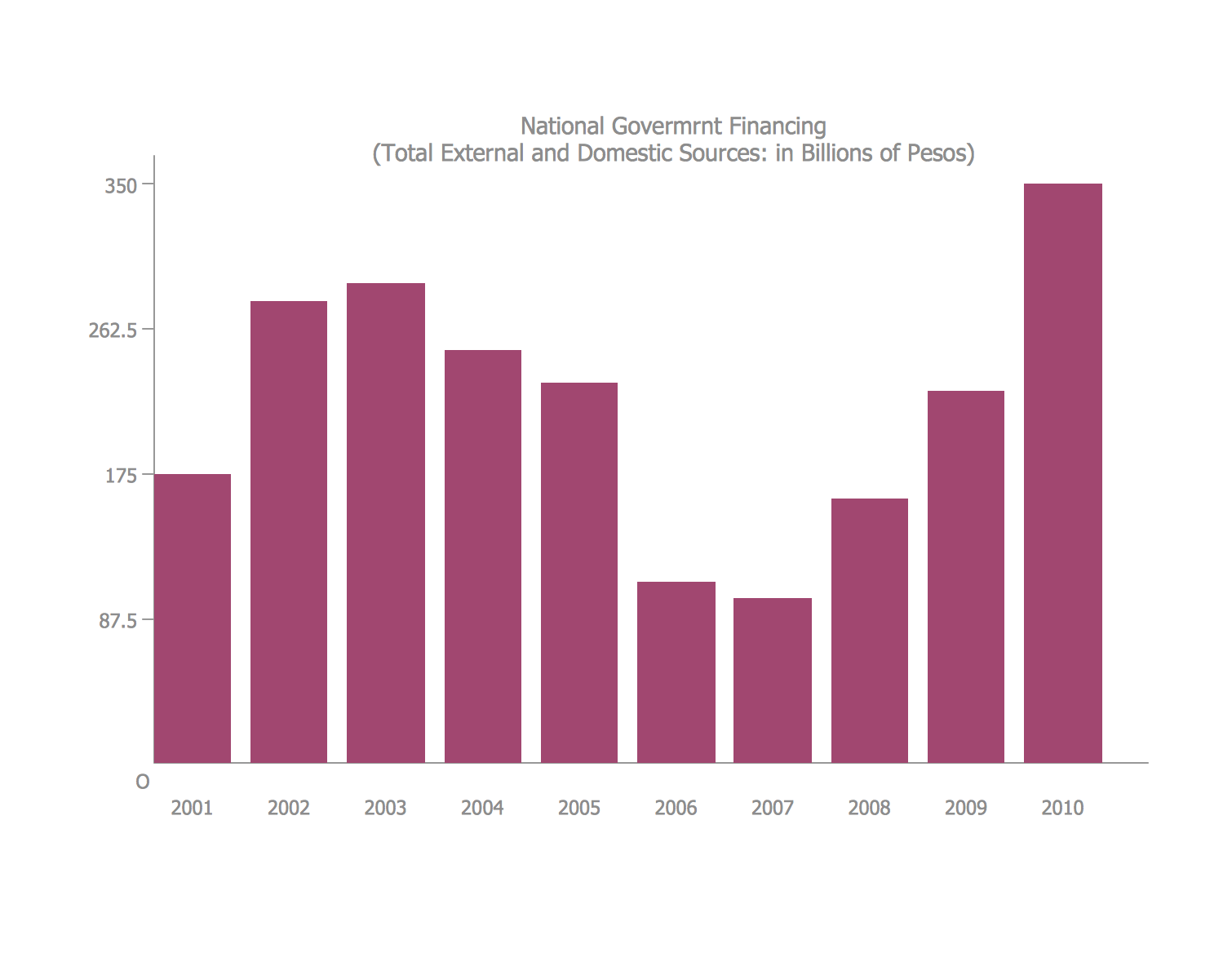 Example 2. Vertical barexa chart mple - National Government Financing
(Total of External and Domestic Sources; in Billions of Pesos).
A graph showing the total financing of the Philippines from 2001-2010.
"The Economy of the Philippines is the 40th largest in the world, according to 2012 International Monetary Fund statistics, and is also one of the emerging markets in the world. The Philippines is considered as a newly industrialized country, which has been transitioning from being one based on agriculture to one based more on services and manufacturing. According to the CIA Factbook, the estimated 2012 GDP (purchasing power parity) was $424.355 billion. Goldman Sachs estimates that by the year 2050, the Philippines will be the 14th largest economy in the world, Goldman Sachs also included the Philippines in its list of the Next Eleven economies. According to HSBC, the Philippine economy will become the 16th largest economy in the world, 5th largest economy in Asia and the largest economy in the Southeast Asian region by 2050."
[Economy of the Philippines. Wikipedia]
This bar chart was redesigned using the ConceptDraw DIAGRAM from the Wikimedia Commons file: Financing-Total.png.
[commons.wikimedia.org/wiki/File:Financing-Total.png]
---
See Also:
NINE RELATED HOW TO's: