Social Media Flowchart Symbols
Social media is a popular view of mass communication which allows people, companies and organizations create, share, discover, modify, access, comment, discuss and exchange information through the Internet. Social media are the group of Internet-based applications that work in a dialogic transmission system - many sources to many receivers. This and also such distinctive features as usability, quality, interactivity, multimedia, quick accessibility, unlimited volume, and ability to track the popularity much differ the social media from the industrial and traditional media, such as newspapers and television.
Social media are websites that allow easy create communities around shared interests. There are many types of social media: blogs, microblogs, forums, social networks, wiki-projects, business networks, review sites, dating sites, photo hostings, video hostings and many others.
Use of powerful tools of ConceptDraw's Social Media Response solution lets effectively represent what is the social media, lets improve quality of content in social media and to build an active customer community, helps the companies to be more effective in timely messaging thanks to the excellent ability for rapid response to a customer′s posts in social media. This allows greatly save the budget for companies who use social media for promotion, marketing and as a lead generation tool.
Social Media Response solution provides collection of 10 libraries with diversity of predesigned vector social media flowchart symbols for fast and easy creating interactive Social Media Flowcharts, Response Charts and Action Mind Maps.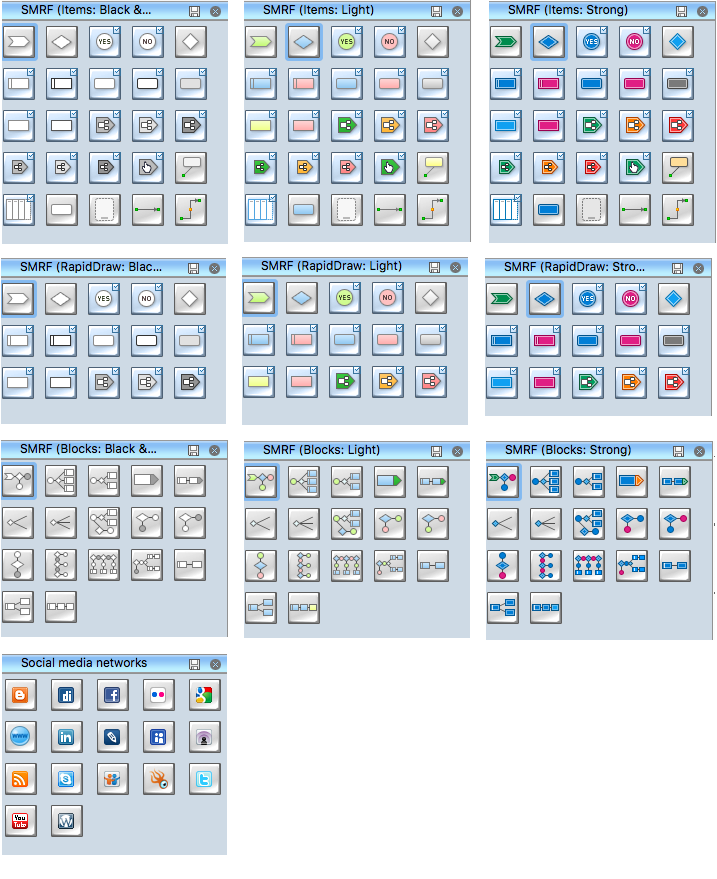 Sample 1. Social Media Flowchart Symbols
Follow the next steps to fast and easy create a Social Media Response flowchart in ConceptDraw DIAGRAM software:
Start with the predesigned income element from one of desired libraries of the Social Media Response solution. Drag the income symbol on the document page and type its text.

Example 2. Adding Income Symbol

Add step-by-step the needed decisions, actions, issues, yes/no and many other elements from the Social Media Response solution libraries or using the RapidDraw feature. To activate the RapidDraw mode use the Rapid Draw button on the Shape toolbar.

Example 3. Adding objects with RapidDraw

The object created with RapidDraw arrows will be automatically connected to the selected object. Another objects you can connect with help of ConceptDraw connector tools from the libraries or Home toolbar. Add the rest objects, connect them and make color style changes, if needed.

Example 4. Bank Social Media Response Flowchart
Social Media Response solution includes also a number of professionally developed templates and samples which are perfect examples and the source of inspiration capable to help social media teams, consultants, trainers and other people which are related with social media to develop effective social media strategies, to correctly organize the response process and to educate the social media groups how to effectively accomplish their daily work.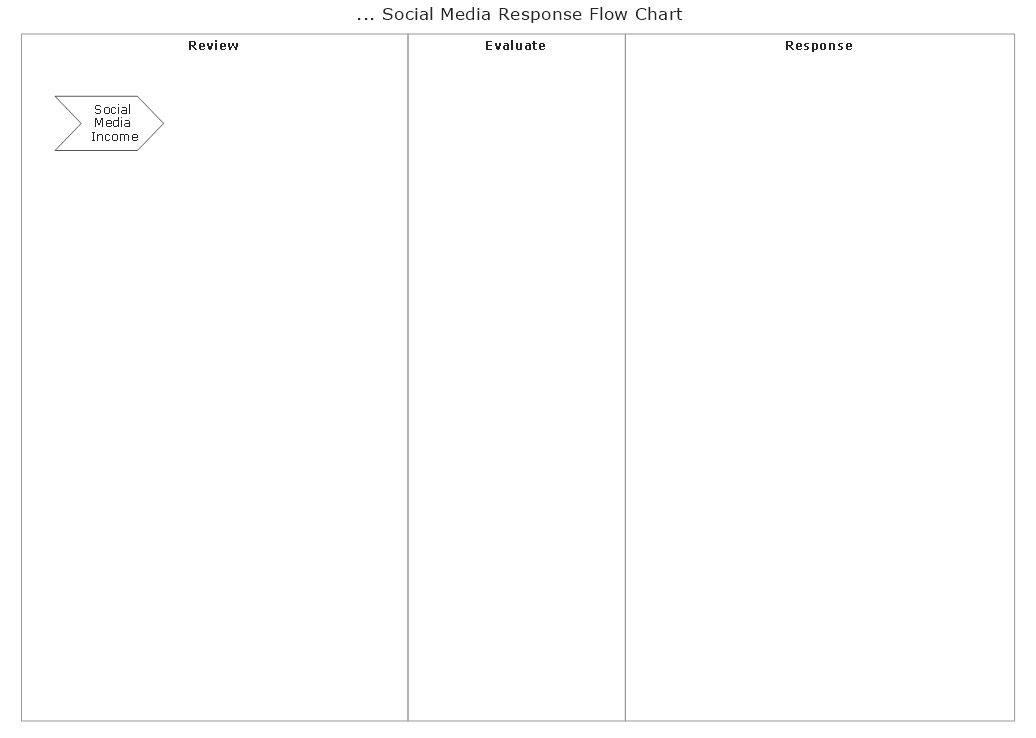 Social media Flowchart (Black & White) Template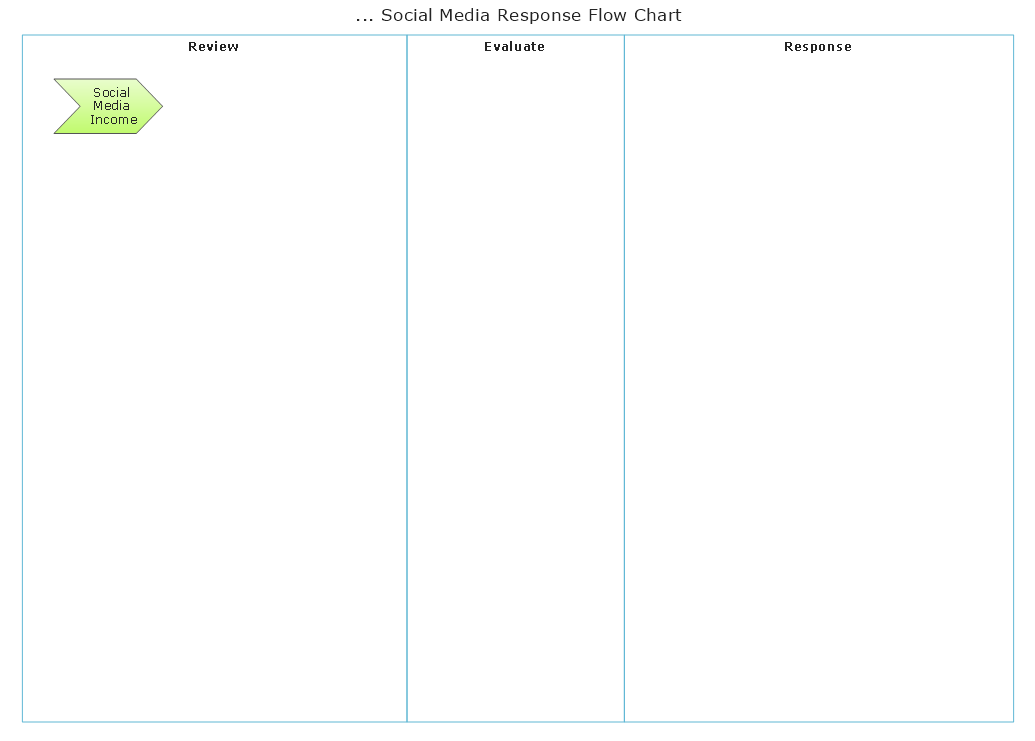 Social media Flowchart (Light) Template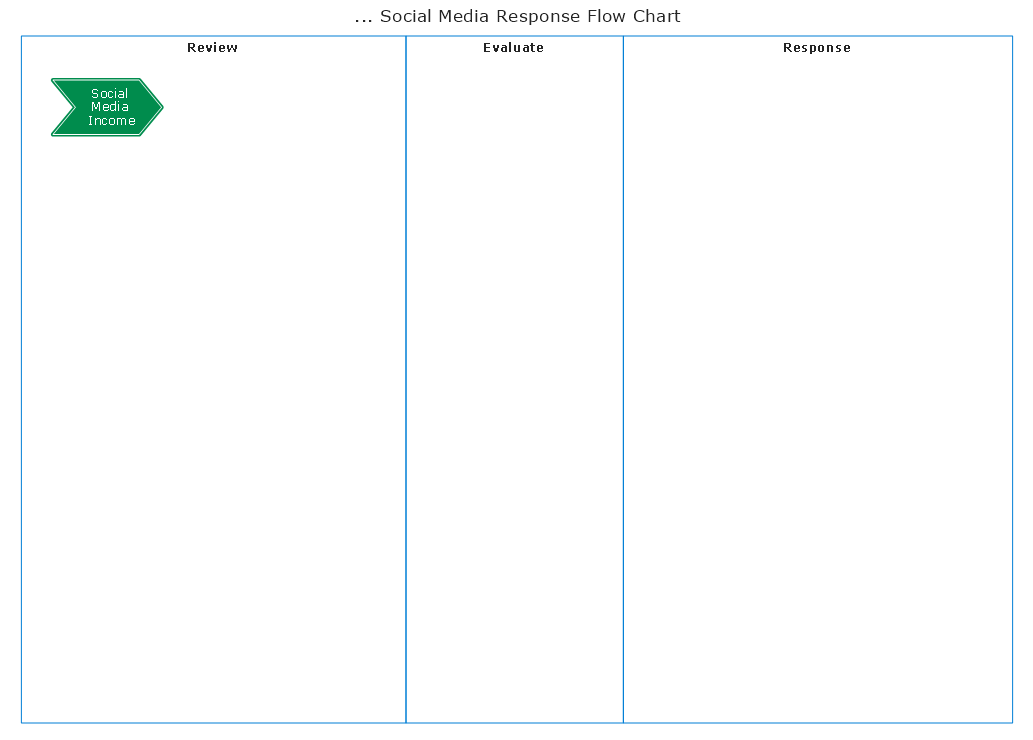 Social media Flowchart (Strong) Template
All Social Media templates and samples developed for ConceptDraw DIAGRAM are available for viewing and editing from ConceptDraw STORE.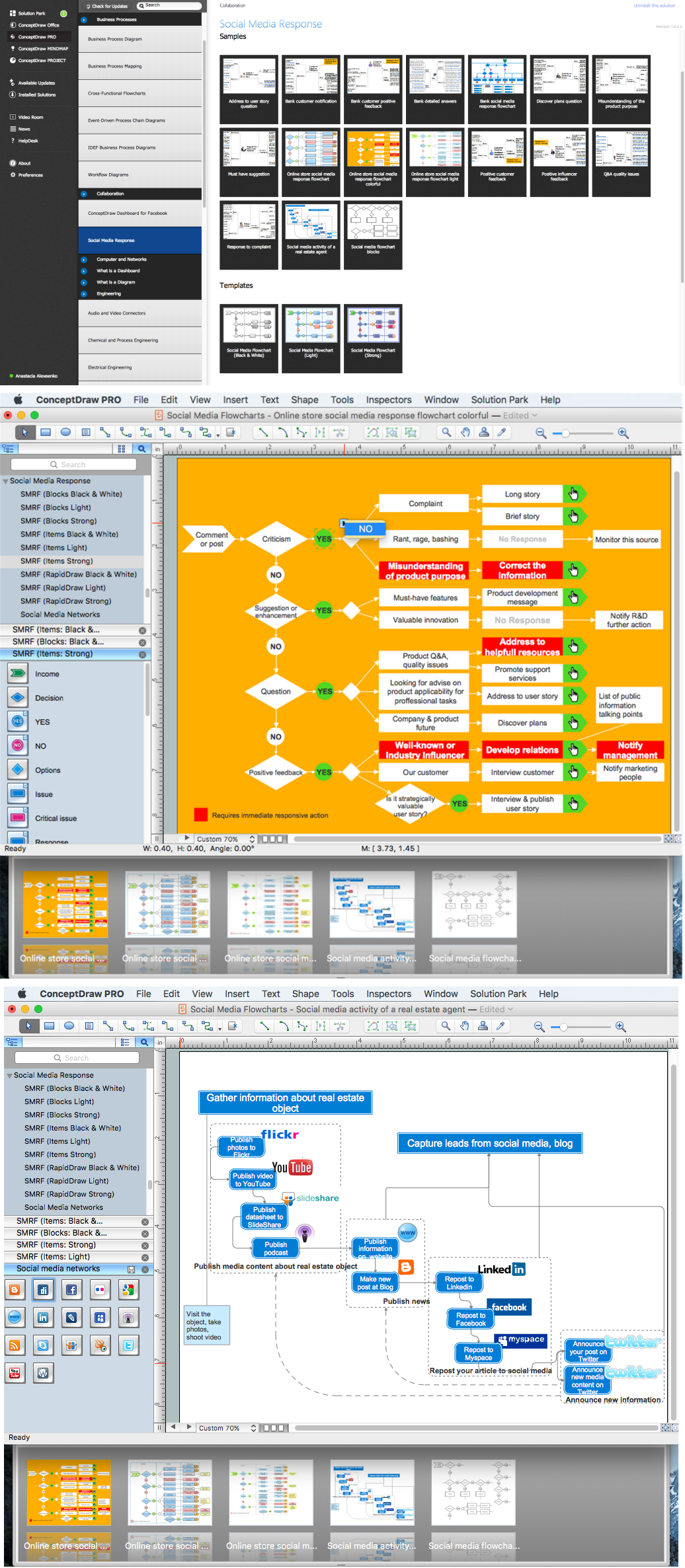 Example 5. Social Media Response Solution
Thanks to the Social Media Response solution, the ConceptDraw DIAGRAM diagramming and vector drawing software is rich for professionally designed samples, examples, templates and ready-to-use social medial flowchart symbols which can help you quickly design the Social Media Flowcharts and Diagrams of any complexity. Each of your diagrams can be then easy printed, exported to various formats, including PPT, PDF, MS Visio, HTML, and many other graphic formats.
TEN RELATED HOW TO's: