The latest edition of the ConceptDraw OFFICE software suite provides business professionals with advanced features for each of its components and enhanced access to integrated solutions for business diagramming, mind mapping, and project management.
ConceptDraw OFFICE v9 contains a set of improvements and feature enhancements on both macOS and Windows platforms. Each of the applications that comprise ConceptDraw OFFICE v9 has been updated and enhanced with new features addressing business visualization and project management requirements. Check individual products: ConceptDraw DIAGRAM v16, ConceptDraw MINDMAP v14, and ConceptDraw PROJECT v13, to view a summary of the new functionality in each product. Below is a partial list of changes made to ConceptDraw products.
ConceptDraw DIAGRAM v16 brings some important improvements to how you manage custom documents, created with ConceptDraw DIAGRAM. The new My ConceptDraw panel displays the ConceptDraw documents, templates, libraries, and presentation files stored in the My ConceptDraw folder on your computer. Subfolders are also displayed if they contain DIAGRAM documents. Place a shortcut to any external folder here, including any cloud storage folder, and you will have access to all your DIAGRAM documents regardless of location. You can even create a new document, delete a document, and reveal it in the File Manager. My ConceptDraw panel provides you with instant access to your content.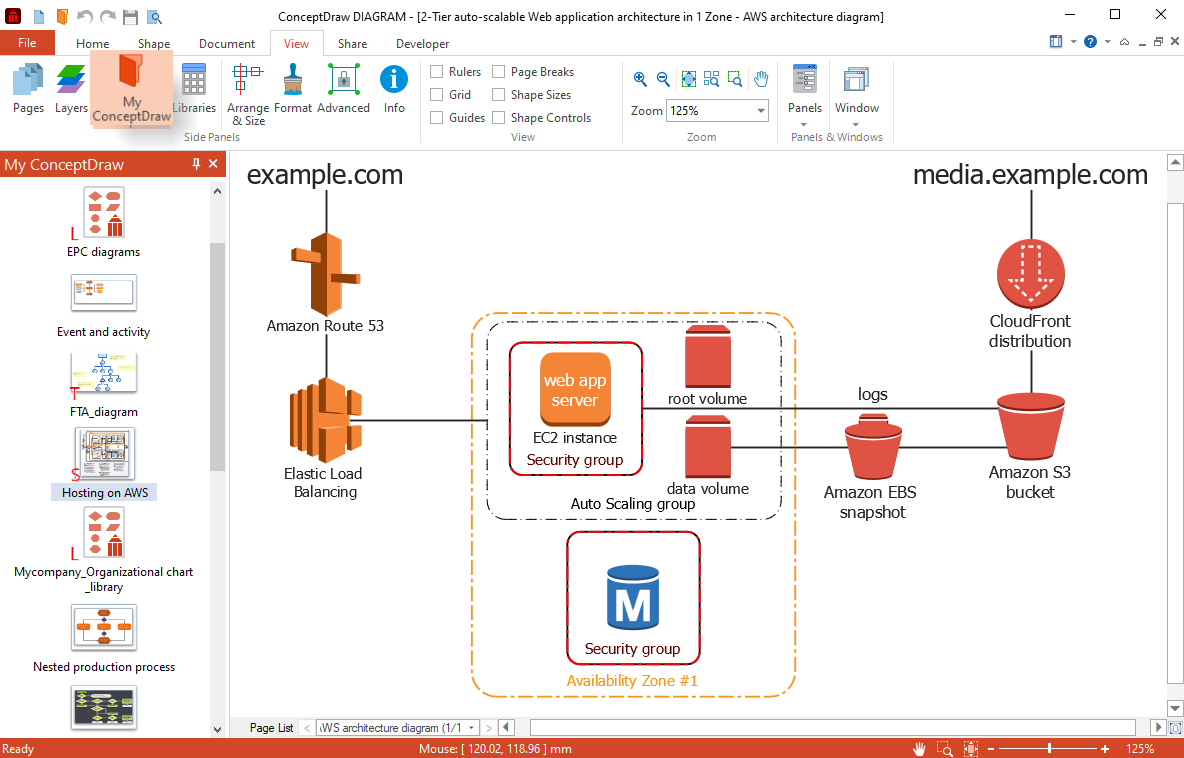 ConceptDraw MINDMAP v14 is featured with new tools for presenting and sharing mind maps, including the ability to upload your mind map presentation directly to your YouTube channel.
A new visualization mode allows you to show or hide certain mind map elements (relationships, icons, images, comments, data, etc.) when you want to print or present your mind map to different audiences.
The ability to export libraries from DIAGRAM provides you with access to a practically limitless variety of ConceptDraw graphics vector libraries.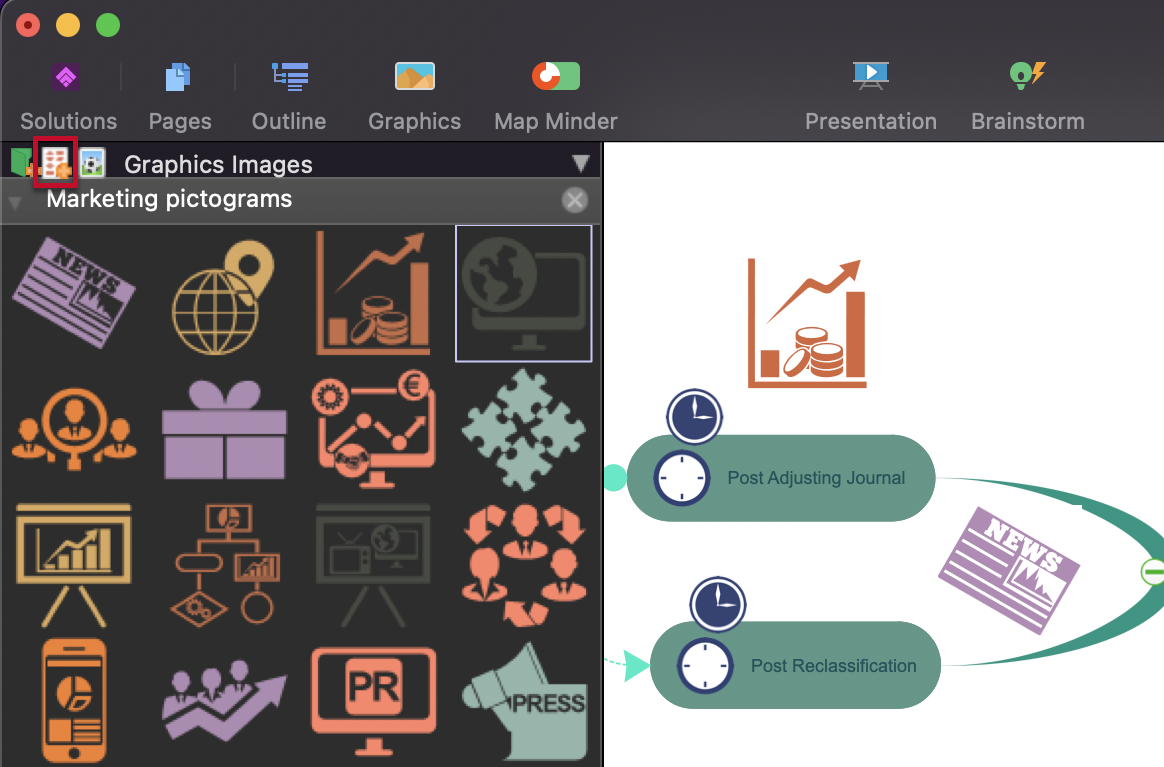 ConceptDraw PROJECT v13 comes with a set of new features focused on resource management across multiple projects, as well as some user interface improvements. Improved distribution and resource management among different groups. Now you can use the same resource projects across groups. This can be useful for improving the efficiency of resource allocation and improving the interaction of resources involved in various projects.