Overview
ConceptDraw INGYRE is a collection of the integration capabilities between all the ConceptDraw applications. Since the ConceptDraw OFFICE release, all three CS Odessa's products have become well-integrated and CS Odessa continues increasing the value of these functionalities in its further releases. Our work started with allowing copying and pasting the selected information from one app to another as well as sharing files of the same format leading to enabling the users to reach the export features later. The INGYRE is a new way of interaction across ConceptDraw OFFICE apps in order to use this information for some particular project or some other purposes.
Features
The available today feature of INGYRE is the "Open in…" one. It is available for being applied between the MINDMAP and the PROJECT. Any user can try the "Open in PROJECT" option once the mind maps of the project are created. All the topics may become phases and all the subtopics may become tasks in the ConceptDraw PROJECT application. And vice versa: any project file can be opened in the MINDMAP application by choosing "Open in MINDMAP" feature. In this way, a user gets a chance to obtain the needed mind map with the corresponding topic type in topics and all topic data remain the same as they were in the PROJECT file.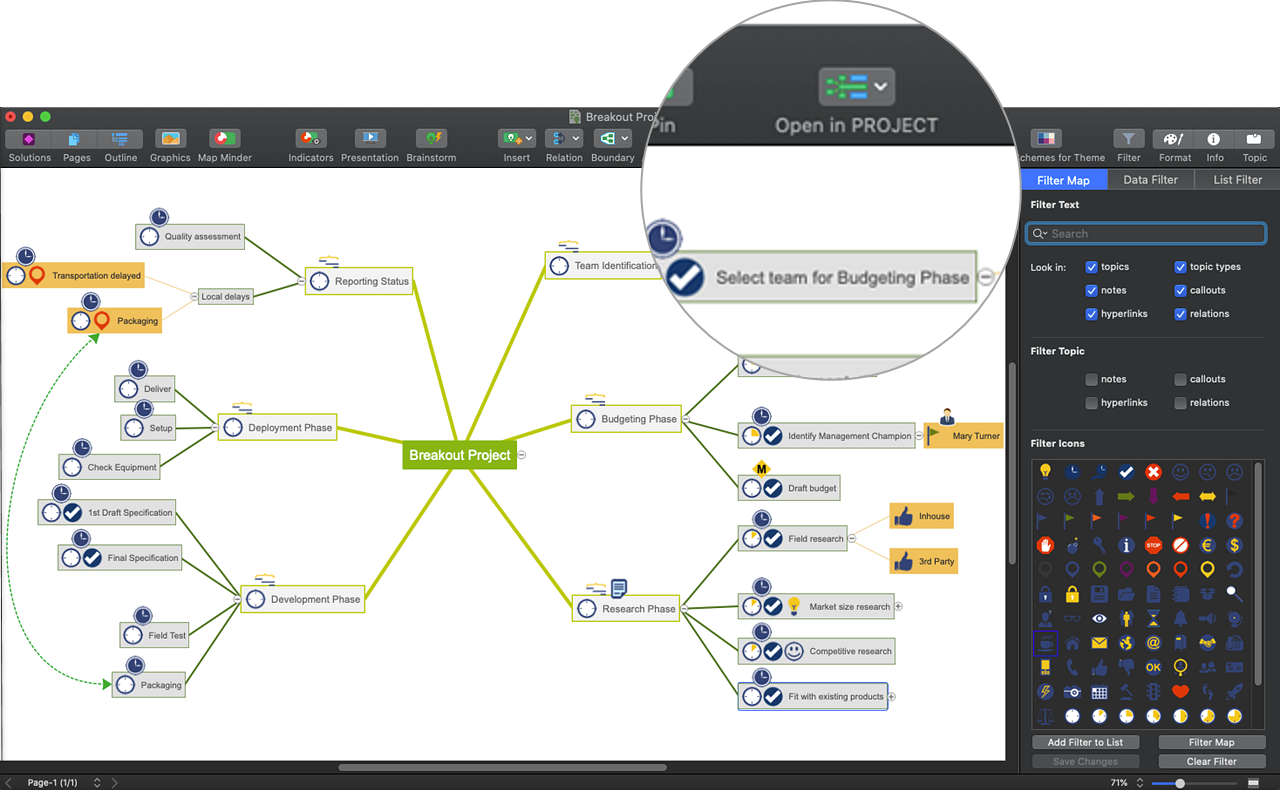 Use Case
The most frequent approach to use this integration is to have a brainstorm session for defining all the tasks within a new project. In this way, you can make the needed layout of the project mind map having an idea in mind what WBS of your project is. Once the "Open in PROJECT" option is used, the user can continue filling in the tasks' data in the PROJECT application. When it is necessary to overview the project as a whole on one screen, use the "Open in MINDMAP" feature and transform your project into a mind map.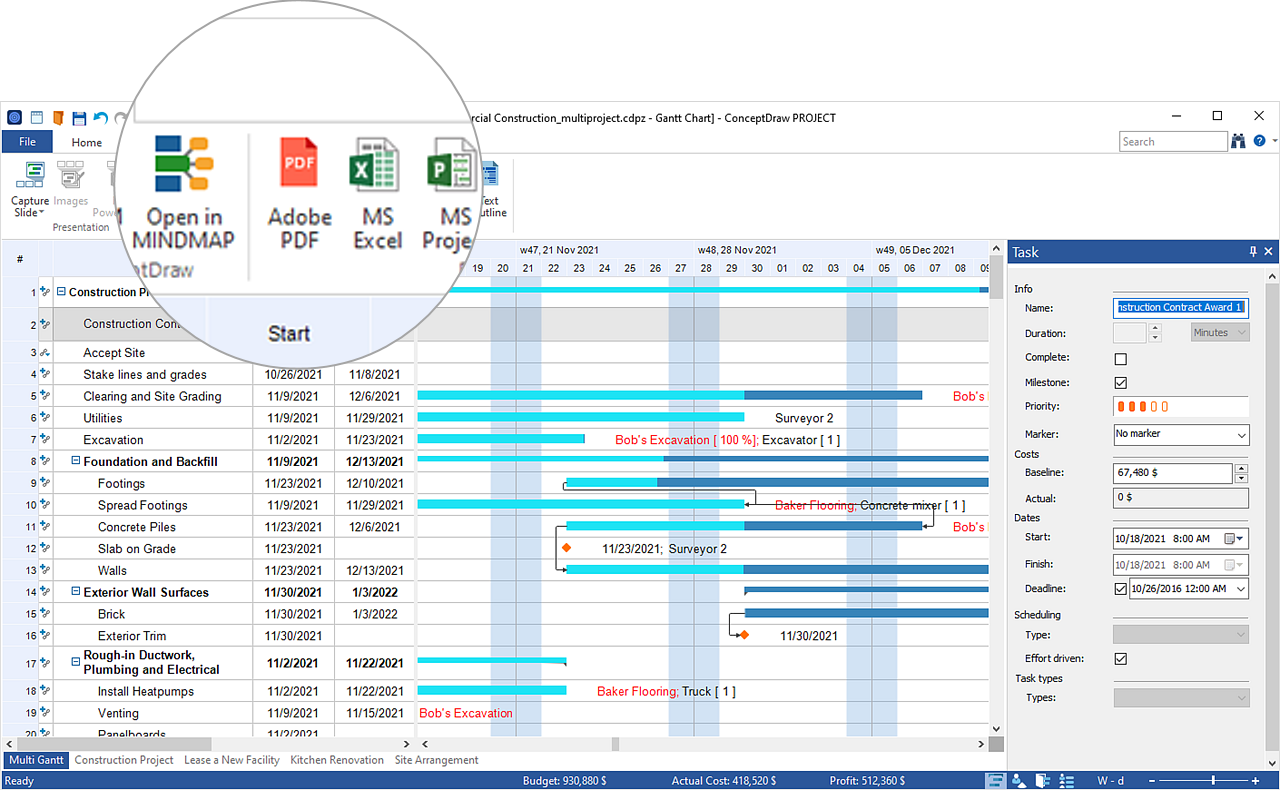 Conclusion
The INGYRE technology provides a comprehensive set of information roundtrip among the ConceptDraw apps. The "Open in…" option allows ConceptDraw users to create projects within only a few minutes and to view them after in a Gantt chart or a mind map while tracking them. The information migration across three apps is the necessary functionality of any professional office software.