ConceptDraw MINDMAP v14 introduces a set of new features designed to boost presenting and sharing of mind mapping projects. The ability to upload mind map presentations directly to your YouTube channel, the new View Options tool, the export of vector graphics libraries from ConceptDraw DIAGRAM along with improved import/export to PDF and MS Word will take your mind mapping skills to the next level.
Now there is no need to delete entities that you do not want to display on the mind map. Instead, you can use the View Options commands to temporarily hide unnecessary elements from your mind map face. You can Hide all elements of a certain type (relationships, icons, images, comments, data, etc.) so that they do not appear in the current mind map. So you can quickly release your mind map from some visual details, and then, just as quickly and without the slightest effort, restore the view of the map in full effect. The View Options commands will save a large chunk of your time when you are preparing a mind map for printing or are going to present the same mind map to different audiences.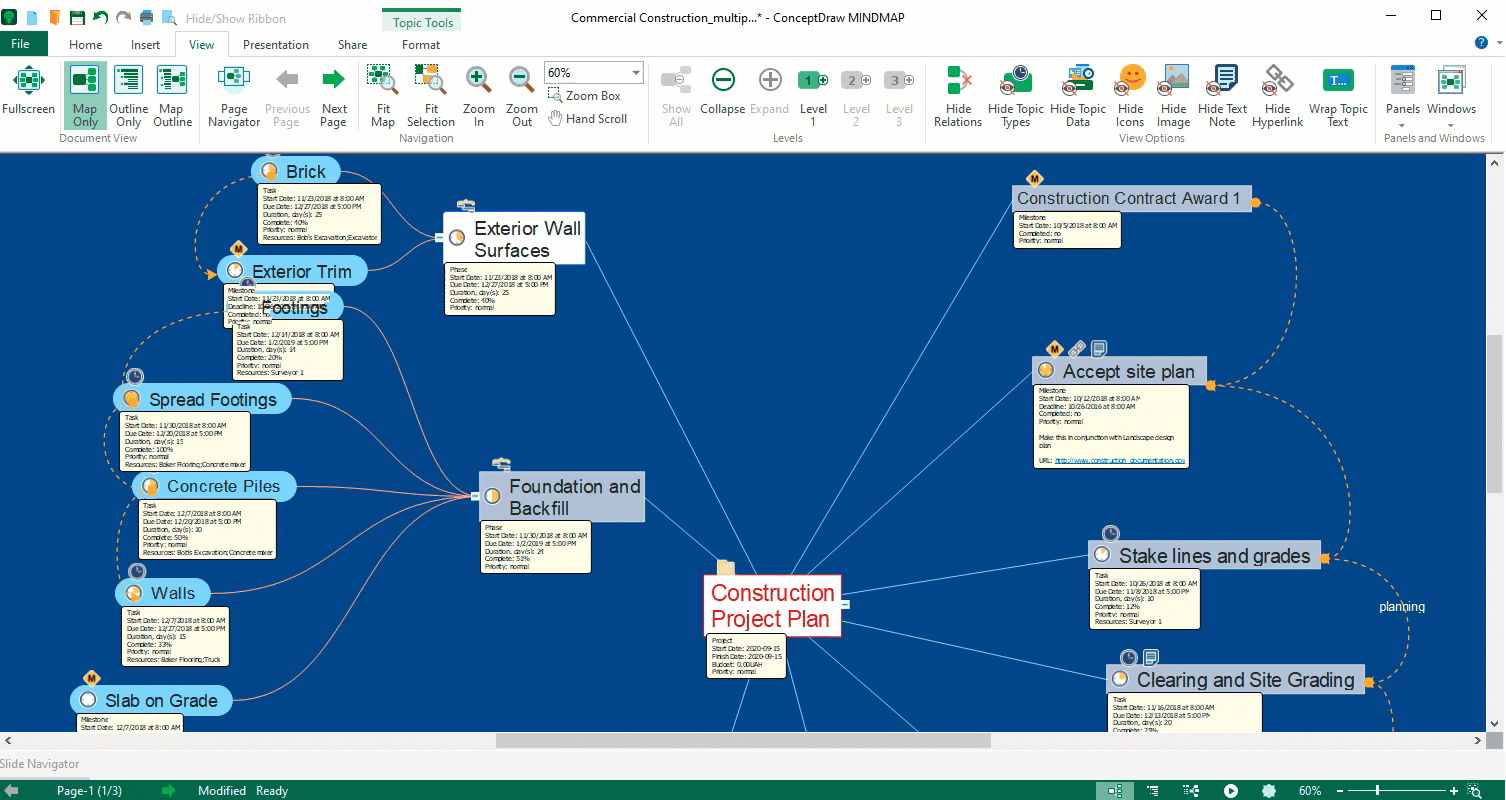 The ability to import ConceptDraw DIAGRAM's libraries provides you with access to a practically limitless variety of high-quality vector graphics. Unleash your creativity when designing mind maps enriched with professionally designed images, icons, and symbols.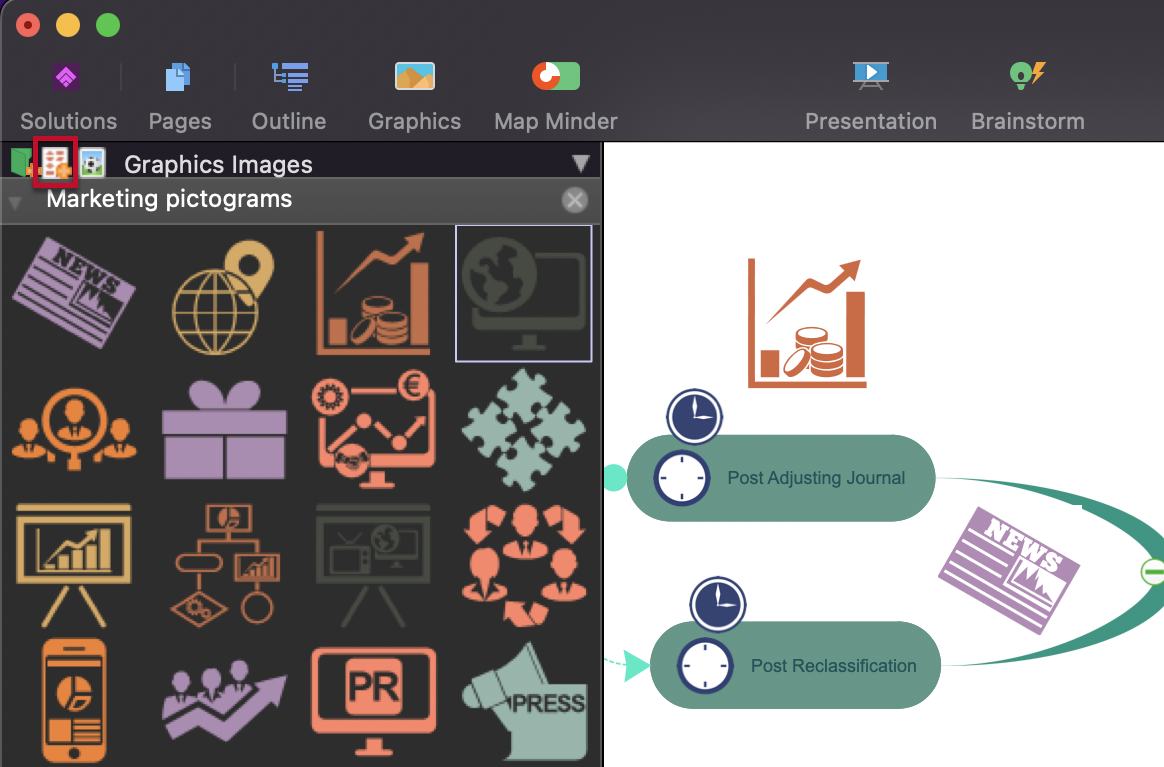 You can save your mind map presentation as an MP4 slideshow and instantly upload it to YouTube.