Imagine using your diploma as a resume? The problem with doing this is people expect something different.
Your daily work includes many files, copying and pasting from these files, emails, keyboard entry, and searches. Your daily work requires you to be proactive when responding to people and situations.
Using the proper communication format for your audience and situation makes you more effective and makes your audience happier. Sometimes you need a quick presentation, other times you need reports, or you need to rapidly distribute meeting notes. The wrong medium causes confusion and wastes time in a business. Remember using the diploma as a resume? You need a proper resume to be successful.
ConceptDraw MINDMAP output capabilities provided via ConceptDraw Solutions give you the correct output at the correct time for the correct audience. Using the proper solution will be helpful with specific mind mapping practices. Open the example mind map to modify it, generate a new mind map using the offered template, or export the mind map to other formats that are specific for your audience or task. Use ConceptDraw Solutions to your daily work with presentations, reports, project information, team communication, miscellaneous documents, meeting agendas, meeting notes, decision making, and more.
Single Source Mind Map
Commercial Construction Project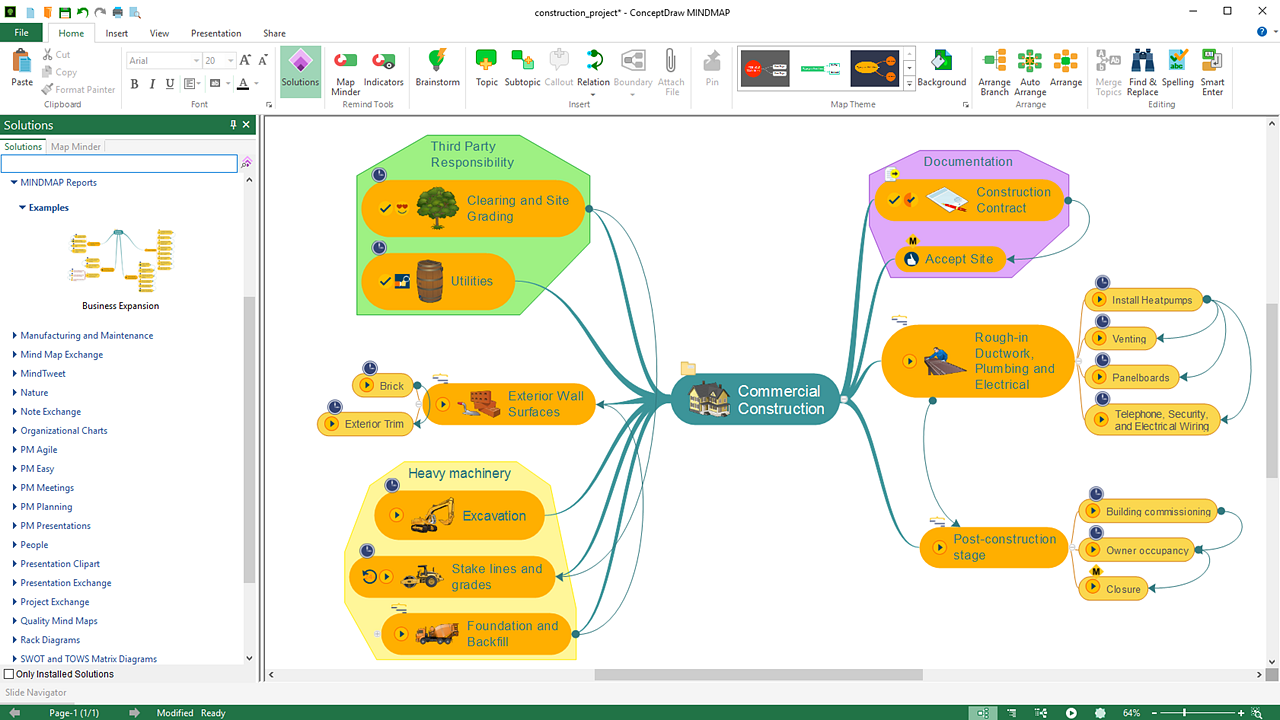 Possible Outputs
Mind map report on project status generated by PM Planning solution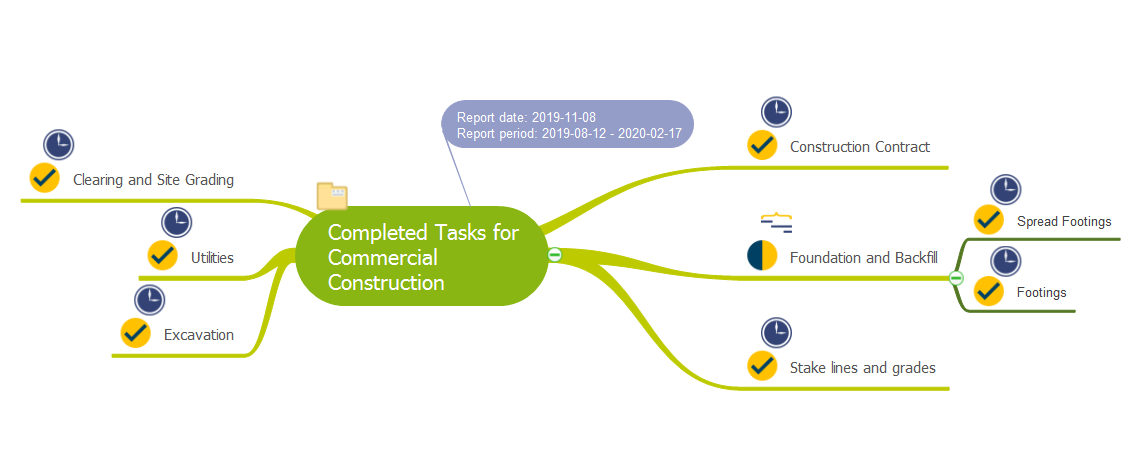 MS Word document "Project Outline" generated by Word Exchange solution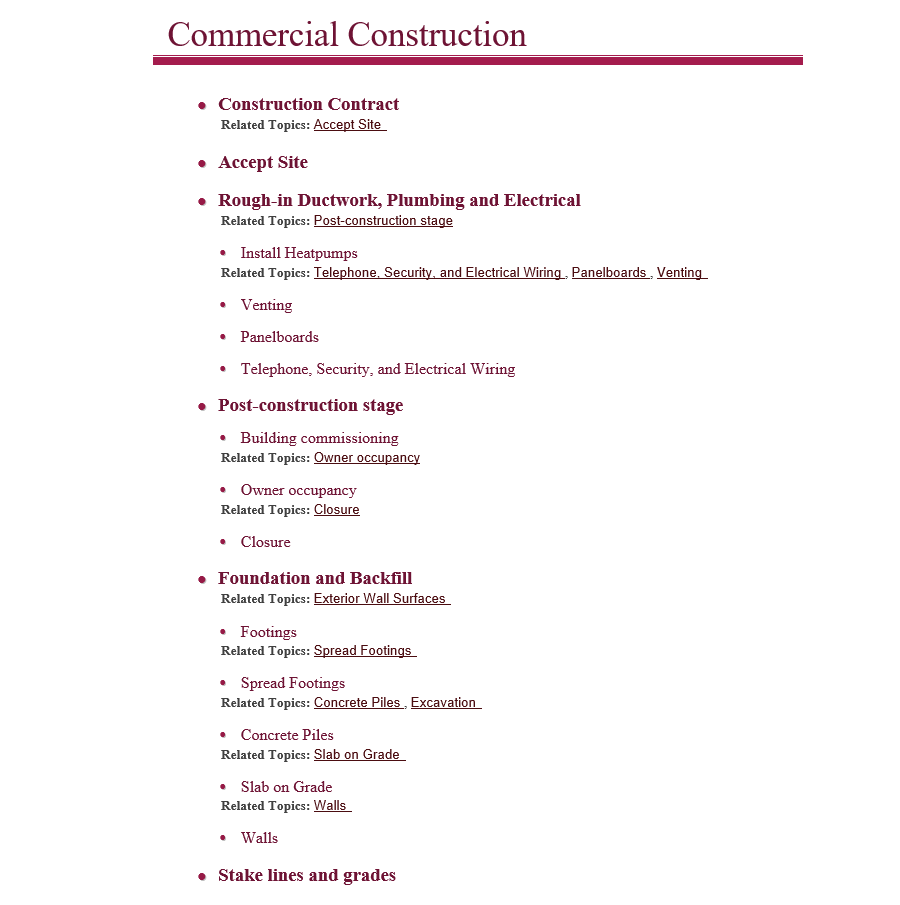 WBS diagram generated by solution PM Easy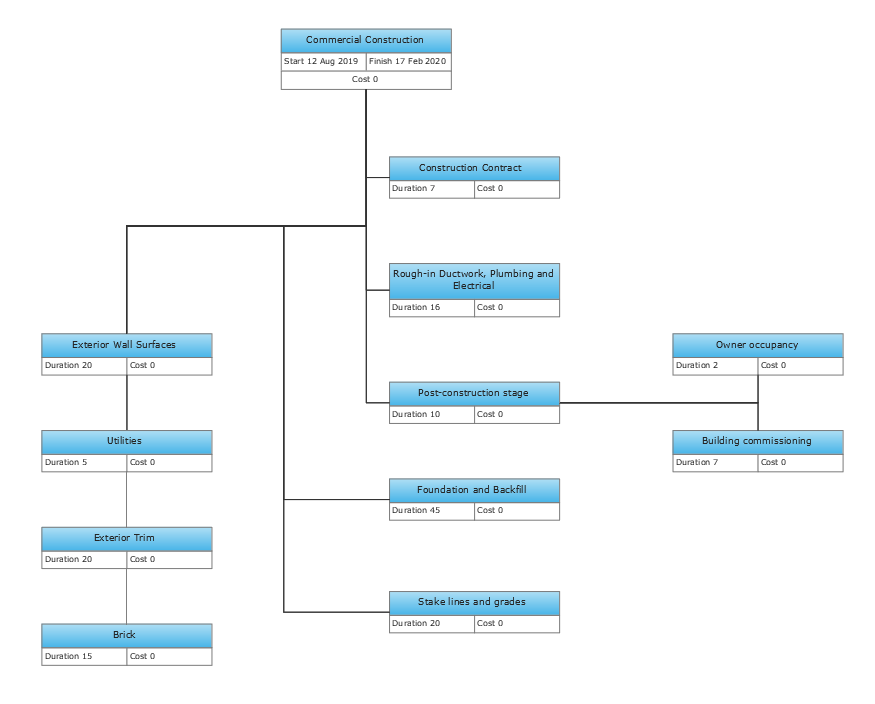 Gantt chart generated by solution PM Easy