ConceptDraw PROJECT v14 contains new functionality aimed at improving the communication of project data. The new micro-reports and exports enable you to exchange project data with the team even more effectively. Project data visualization supports effective project management, especially when it comes to multiple projects. ConceptDraw PROJECT 14 for macOS has been successfully adapted to Apple Silicon and is compatible with the latest macOS 14 Sonoma. A set of improvements for both macOS and Windows versions was inspired by feedback from project management professionals who have been users of ConceptDraw software for many years.
Micro Reports
A new line of micro-reports to remind your team on project deadlines. Create manually or set up automatic creation of ready-to-send deadline reminder emails.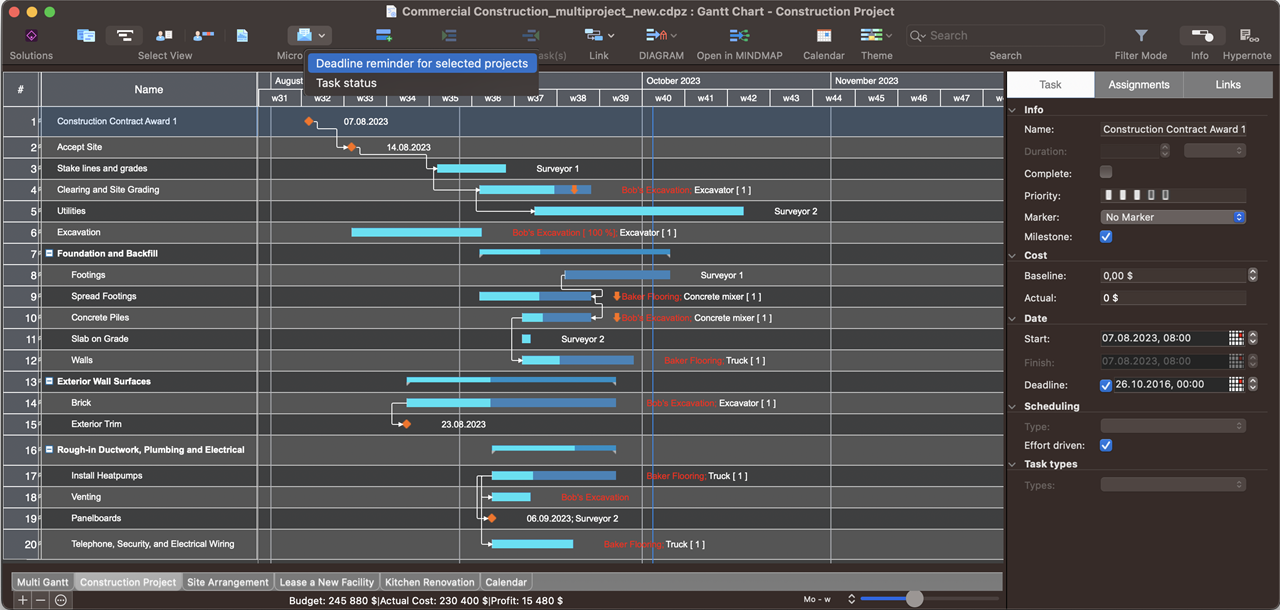 Export to MS Excel
Export project data to MS Excel spreadsheets "as is", including project schedule, resource allocation, cost data, etc.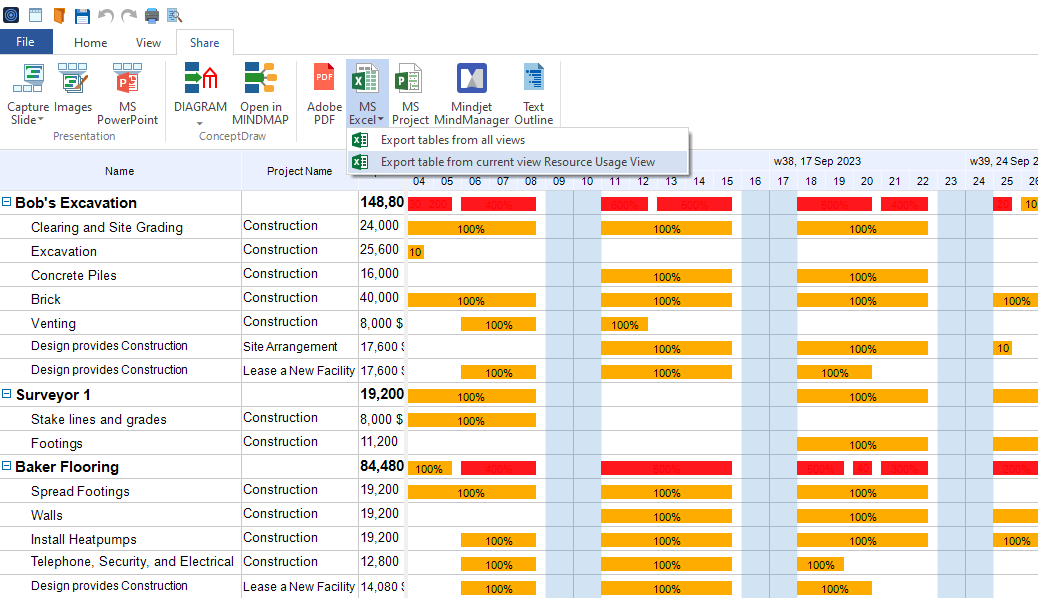 Hyperlinks
The interface of the Hypernote panel, used for managing hyperlinks and text notes, has been updated. Particular attention is paid to the ease of working with hyperlinks to files and folders.