Example Process Flow
What is a Process Flowchart?
A flowchart is a picture of the separate steps of a process in sequential order.
Elements: materials or services entering or leaving the process (inputs and outputs), sequence of actions, time involved at each step and/or process measurements, decisions that must be made, people who become involved.
The process described: a manufacturing process, an administrative or service process, a project plan. This is a generic tool that can be adapted for a wide variety of purposes.
When to Use a Flowchart
Analyzing complex processes
Designing complex processes
Documenting complex processes
Managing complex processes
Representing process operations
Showing the steps
Diagrammatic representation solution to a given problem
Represented Process operations
Helping to visualize a process
Helping to understand a process
Use ConceptDraw DIAGRAM
ConceptDraw DIAGRAM is a Process Flowcharts software. This software includes basic package of process flow examples. The software contains object libraries with vector stencils that allows you use RapidDraw technology. By clicking on direction arrows you can add a new object to the flowchart.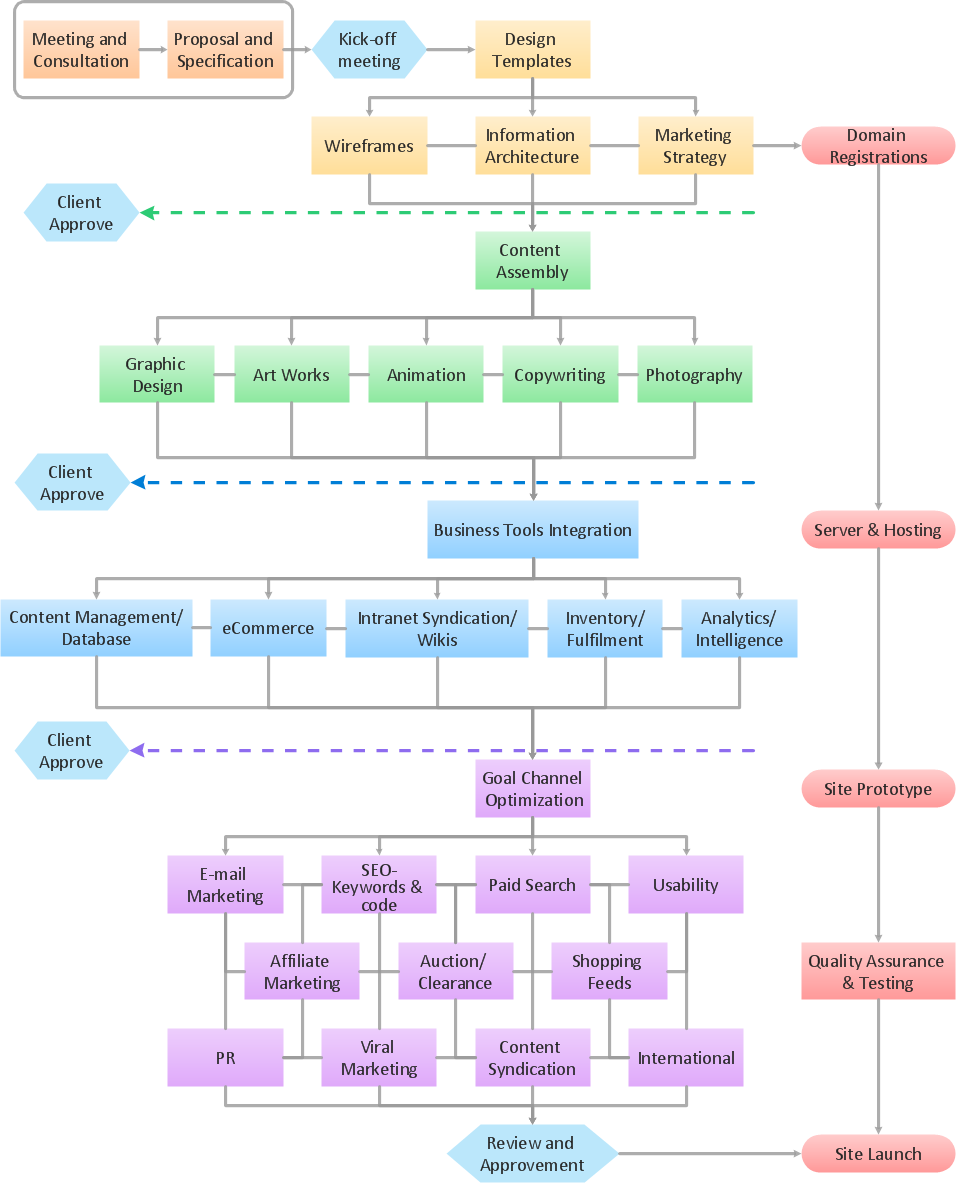 Sample 1. Flowchart sample: Website launch.
This flow chart example visualizes business process of website launch.
Use ConceptDraw DIAGRAM diagramming and business graphics software to draw your own business process flowcharts.
---
See also:
TEN RELATED HOW TO's: