How to Create a Social Media DFD Flowchart
Using the ConceptDraw Social Media Response solution improves quality of content in social media and helps build an active customer community. It allows companies to be more effective in timely messaging thanks to the ability for rapid response to a customer′s post in social media. This saves budget for companies who use social media for promoting and as a lead generation tool.
The Social Media Response solution creates interactive social media flow charts and action mind maps. The solution includes a video tutorial and a number of samples helping social media teams refine and organize their response process. There are materials to help trainers and consultants develop a social media strategy and provide training for social media groups on how to effectively accomplish their daily work.
Steps for creating a Social Media Response flowchart in ConceptDraw Pro.
Video. How to Create a Social Media DFD Flowchart (2 min 10 sec)
You can use a flowchart to detail all variants of response. This chart looks at what to do in case of positive or negative feedback.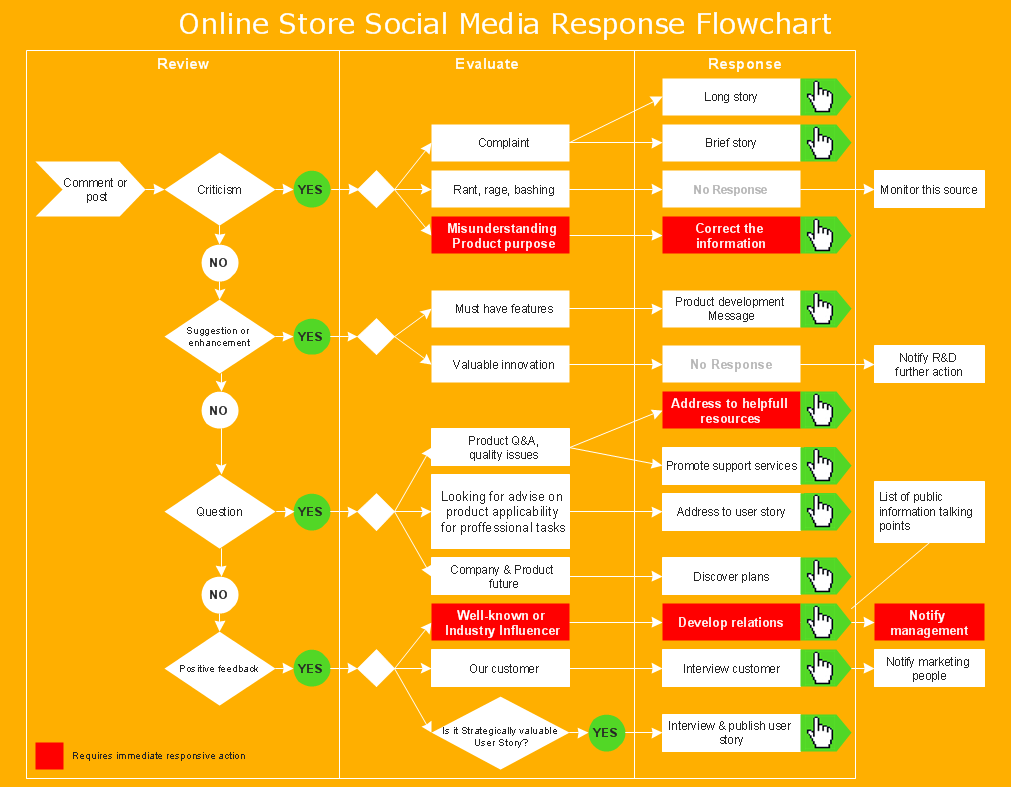 Sample 1. Online Store Social Media Response Flowchart
---
See also Samples: