How to draw Metro Map style infographics? Moscow, New York, Los Angeles, London
The Metro Map Solution includes a library of specially designed objects, to allow users to design transport maps and tube-style inforgraphics.
The solution handles designs of any complexity, and the comprehensive library covers all key aspects of a transportation system. To further enhance your map design, there is the option to embed links, that can display station images or other relevant, important information. We have also included a set of samples in the solution, that show the possible real-world application — complex tube systems including the London Tube and New York City Subway show the level of detail possible when using the Metro Map Solution.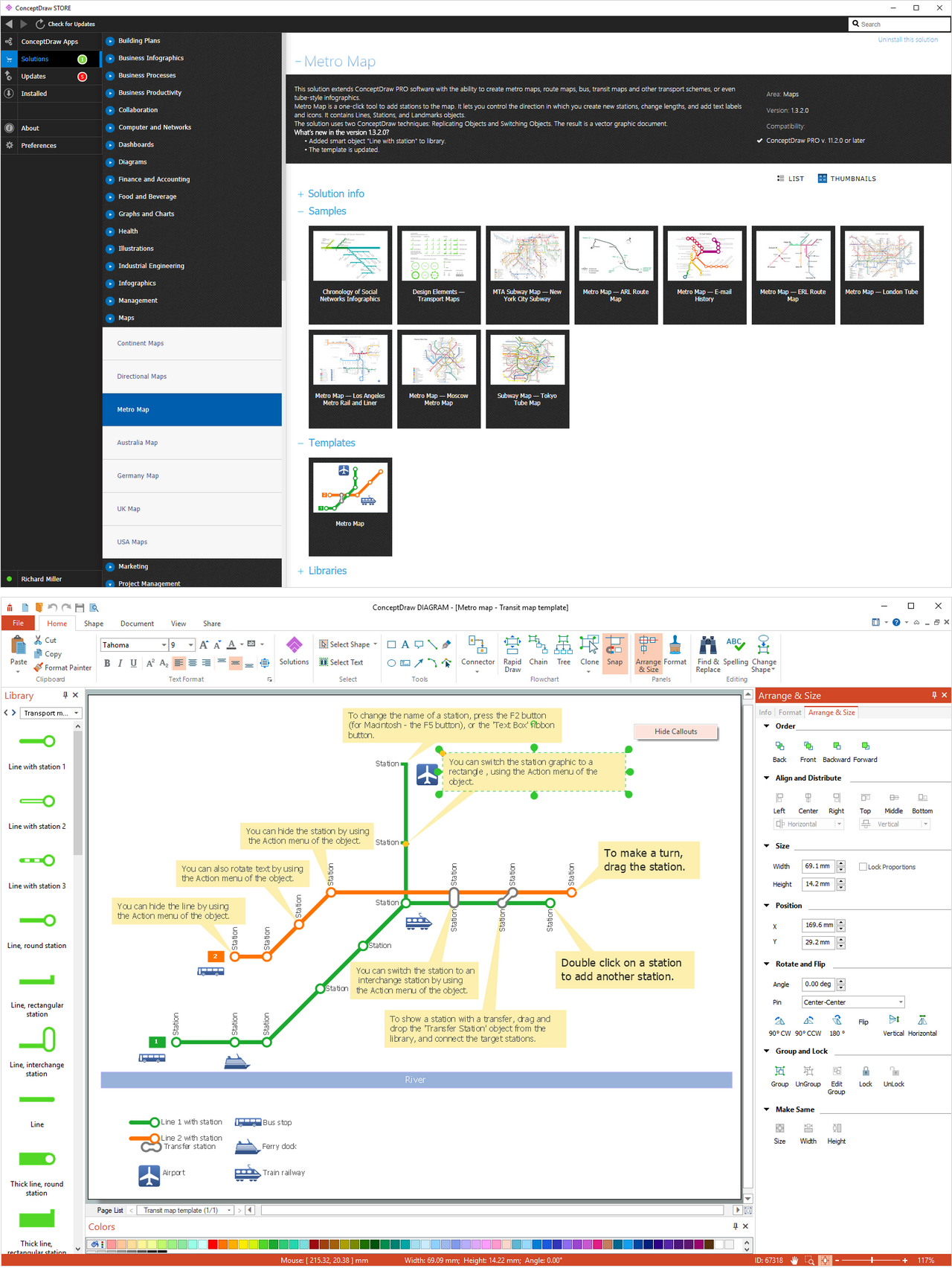 Pic.1. Metro Map Solution
ConceptDraw DIAGRAM and the ever-growing collection of product extensions in the ConceptDraw Solution Park provide ultimate flexibility and user-friendliness in a robust, full-featured diagramming package. ConceptDraw DIAGRAM supports Apple Mac OS X and Microsoft Windows.
This is a one-click tool to add stations to the map. It lets you control the direction in which you create new stations, change lengths, and add text labels and icons. It contains Lines, Stations, and Landmarks objects.
The solution uses two ConceptDraw techniques:
Replicating Objects
Switching Objects.
The result is a vector graphic document.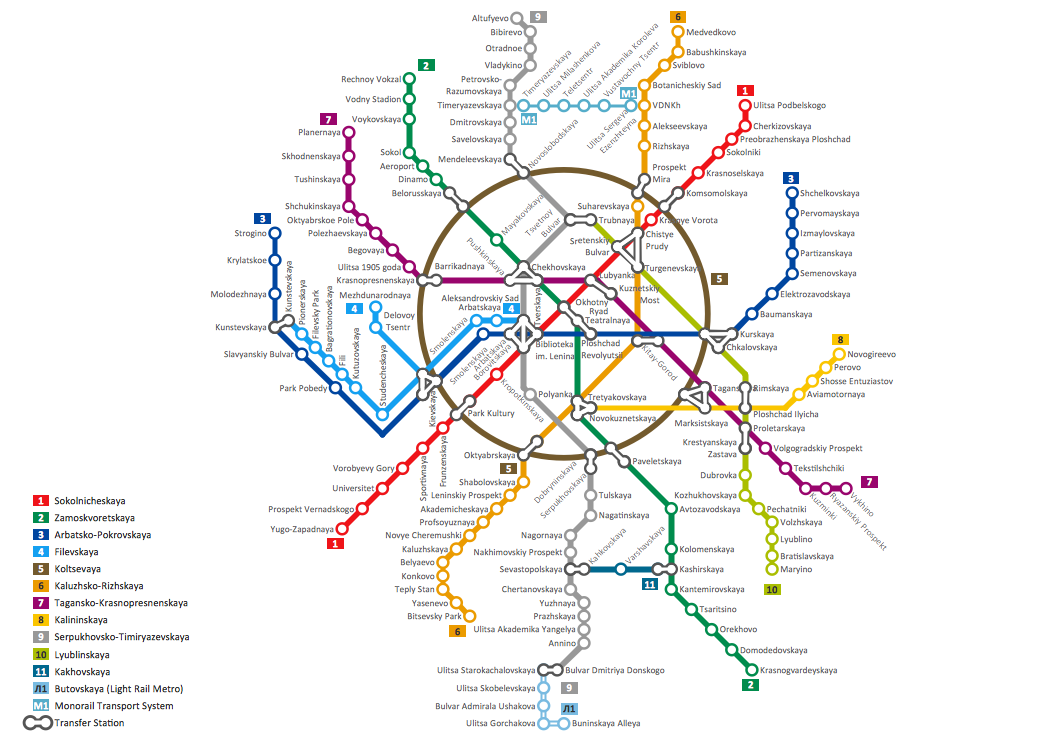 Pic.2. Moscow Metro Map
Opened in 1935 with one 11-kilometre (6.8 mi) line and 13 stations. As of 2012, the Moscow Metro has 186 stations and its route length is 308.7 kilometres (191.8 mi). The system is mostly underground, with the deepest section 84 metres (276 ft).
TEN RELATED HOW TO's: