Advanced printing in ConceptDraw PROJECT
ConceptDraw PROJECT has flexible print settings that allowing you to easily print your project data to suite any need. We are going to demonstrate to you how print the project data you want so that it clearly represents your projects state. Using our flexible printing tools allows you to manage and communicate your project effectively.
Let's look at how it works!
Now you have an understanding of how to use the printing options in ConceptDraw PROJECT, this will help you to better represent the state of the project(s) you are working on.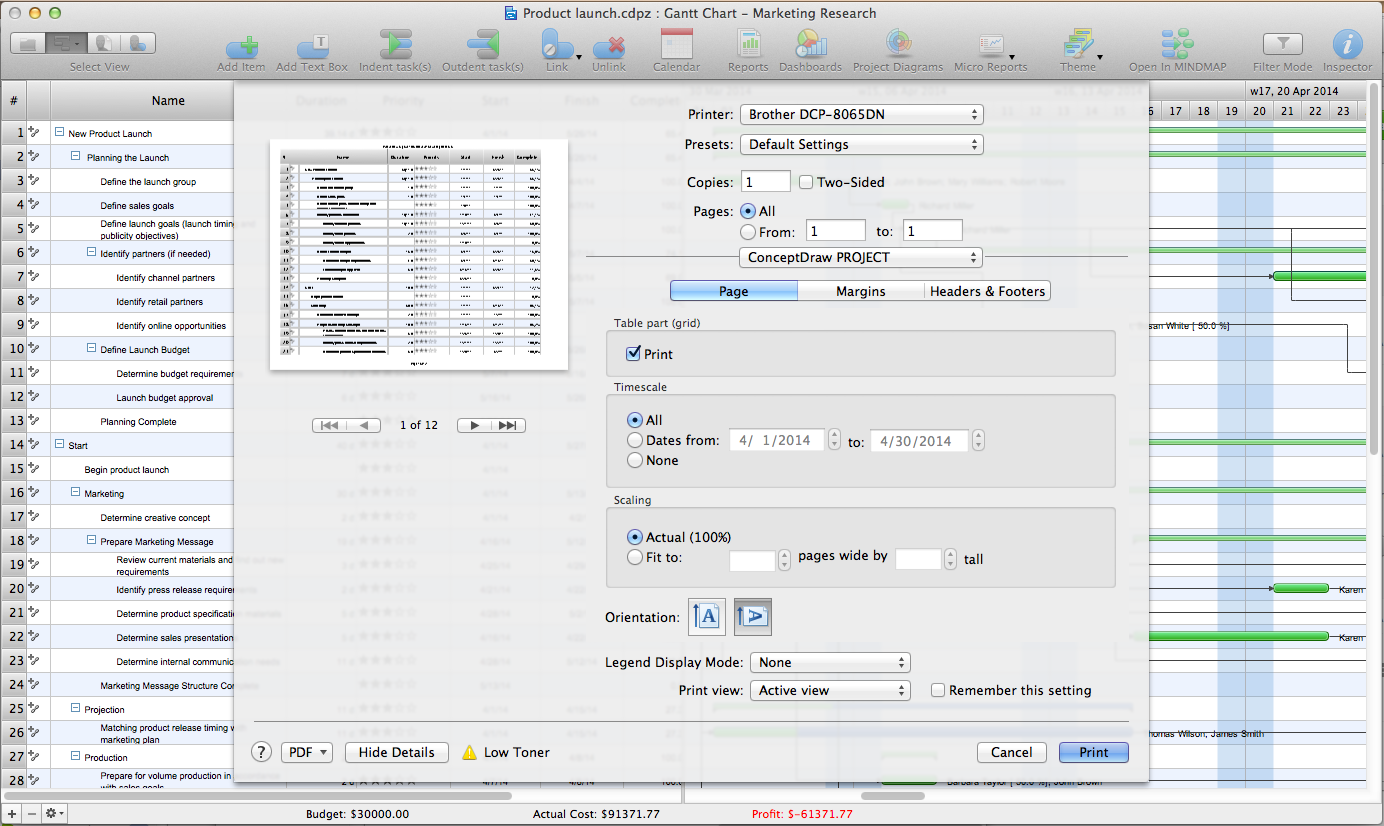 Pic.1. Printing in ConceptDraw Project
When planning, you can generate and print reports as part of your project documents, including schedule and milestone data, budget data, and resource plans. Because these documents are generated from a common data source, you can update them quickly as the project evolves. The ease of generating reports, gathering input, and collaborating with teams means that your project plans are carefully considered and vetted before you begin project execution.
TEN RELATED HOW TO's: