Value Stream Mapping for the Lean Office
Value Stream Mapping for the lean office is a tool that uses a flow diagram to document in great detail every step of a manufacturing process. This graphical representation of a process is a powerful tool that helps in the diagnosis of process efficiency and allows companies to develop improved processes. Many lean practitioners use Value Stream Mapping as a fundamental tool to identify waste, cut process cycle times, and implement process improvement. Many organizations use value stream mapping as a key portion of their lean efforts.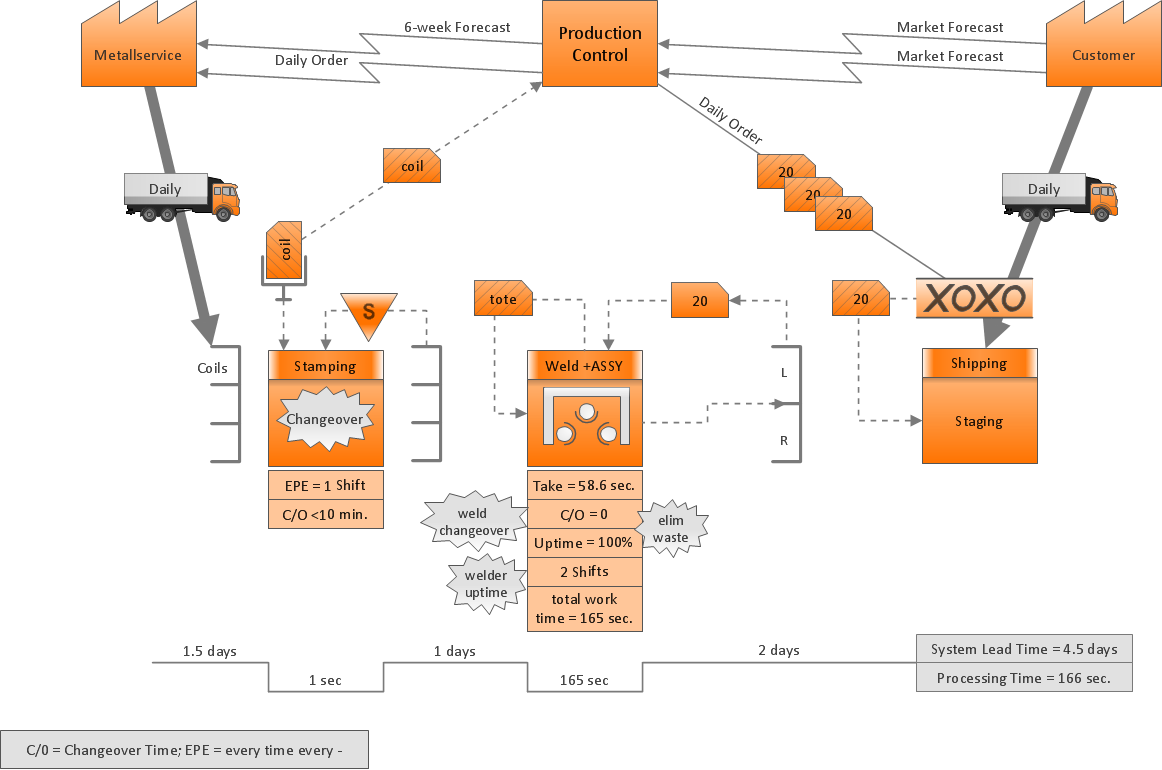 Pic.1 Diagram Value Stream Mapping (VSM).
This sample VSM flowchart shows the value stream in a manufacturing, production control and shipping processes.
To use the lean tools in your office practice at first map the value stream of your administrative processes workflow to analyze and eliminate waste.
---
See also Samples:
TEN RELATED HOW TO's: