UML for Software Engineers
Unified Modeling Language (UML) is a visual modeling language in the field of software engineering. It is an open standard that provides the graphic notations for creating the visual models of object-oriented software systems. UML took in the notations of the Object-modeling technique, Object-oriented software engineering and the Booch method.
UML is widely used by software engineers, software developers and software designers, i.e. by those specialists who need to create the detailed software documentation, to specify the life cycle of the software development.
Unified Modeling Language (UML)
There are two types of diagrams used in UML: Structure Diagrams and Behavior Diagrams.
Structure Diagrams represent the elements that compose the system. There are seven types of Structure Diagrams that must be present in any modeled system:
Behavior Diagrams represent the processes proceeding in a modeled environment. The Behavior Diagrams group includes:
The Rapid UML Solution for ConceptDraw DIAGRAM presents the intuitive RapidDraw interface that helps you to make the UML Diagram of any of these 13 types quick and easy.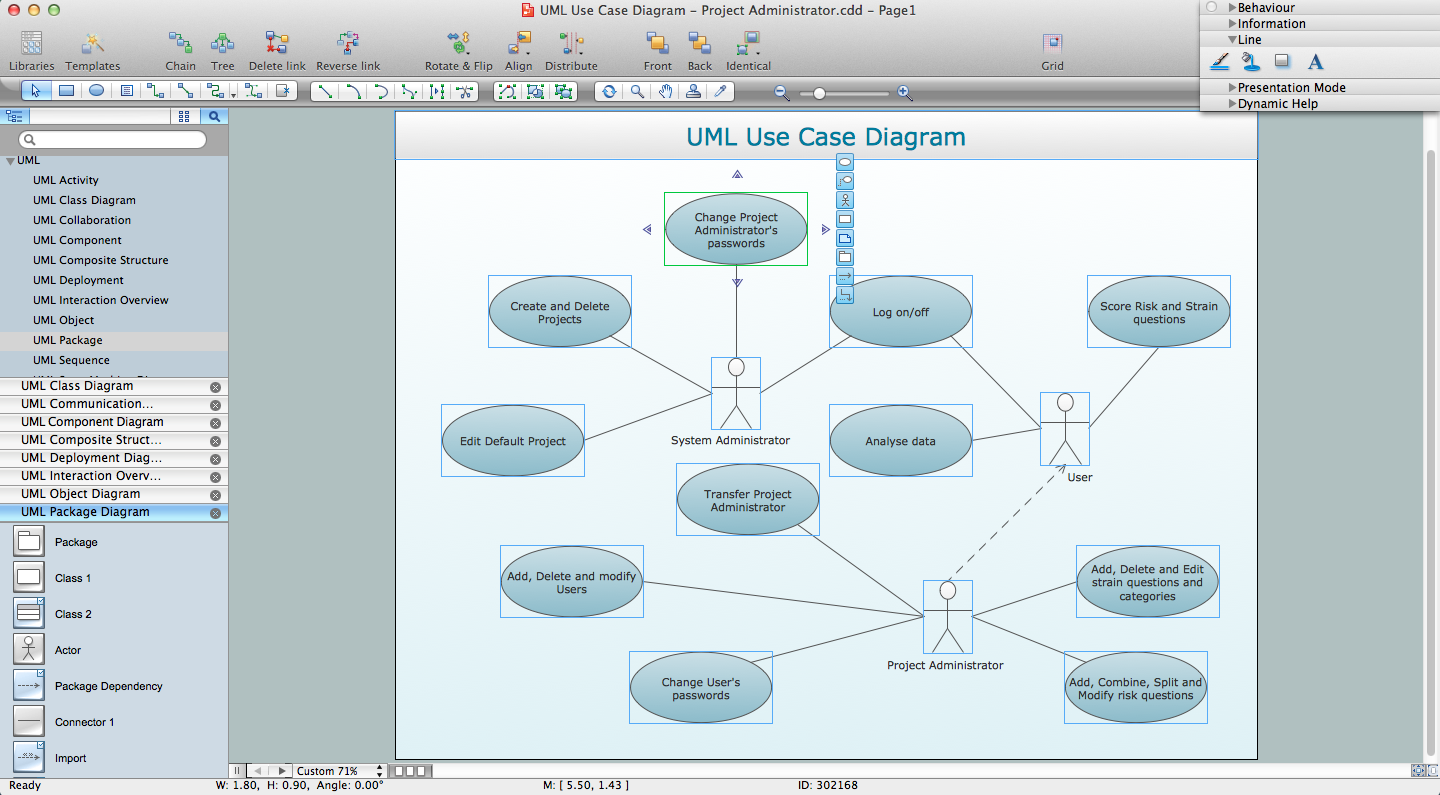 The Rapid UML Solution for ConceptDraw DIAGRAM provides templates and samples for each type of UML diagram that help you to create the UML Diagrams in one moment.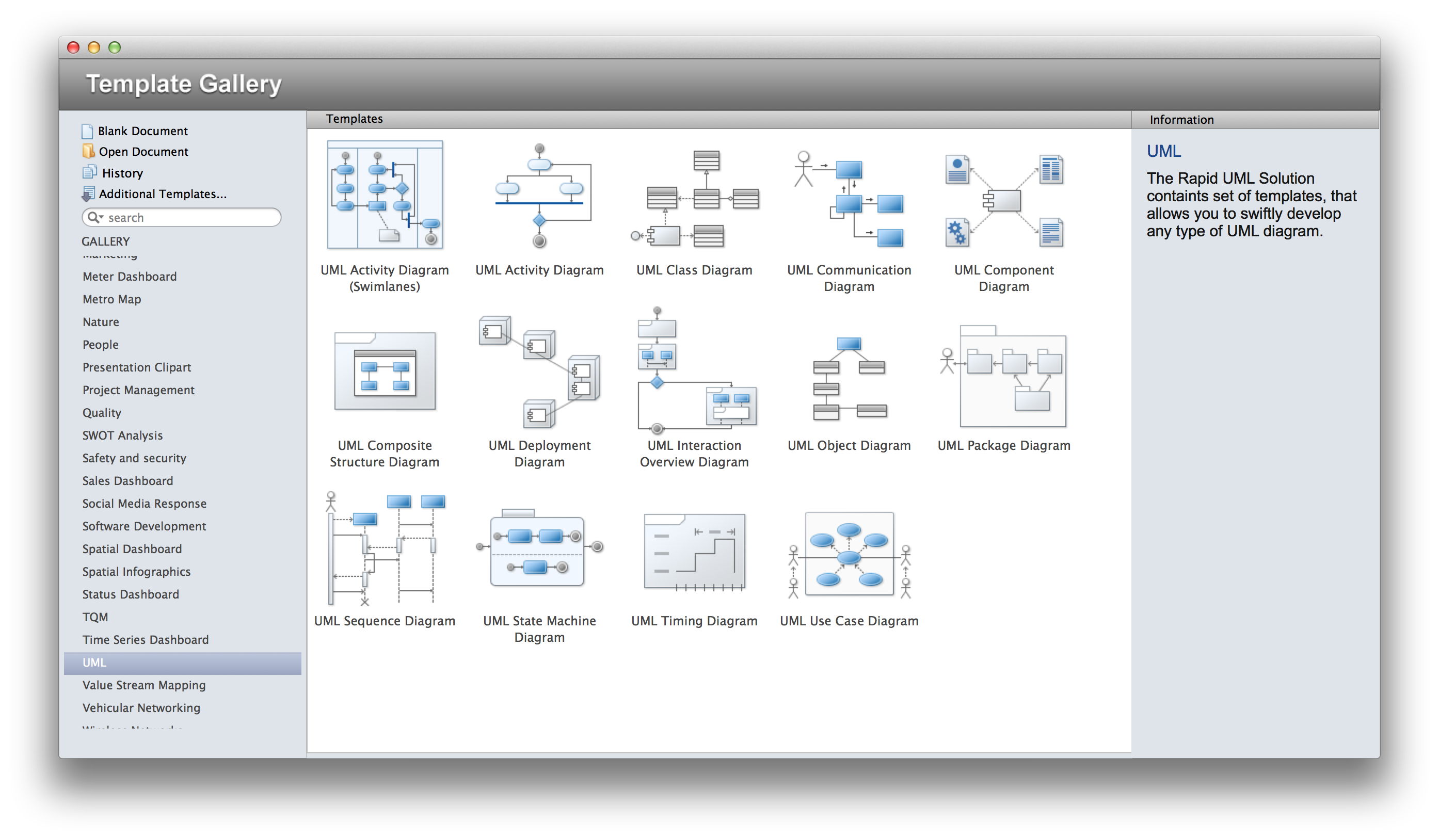 13 libraries of the Rapid UML Solution of ConceptDraw DIAGRAM make your UML diagramming simple, efficient, and effective. You can simply and quickly drop the ready-to-use objects from libraries into your document to create the UML Diagram.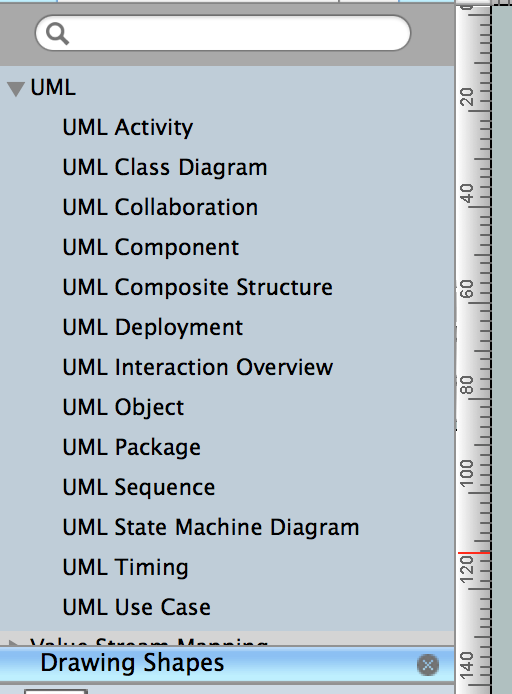 The documents of ConceptDraw DIAGRAM with UML Diagrams are vector graphic documents. They are available for reviewing, modifying or converting to a variety of formats: image, HTML, PDF file, MS PowerPoint Presentation, Adobe Flash or MS Visio.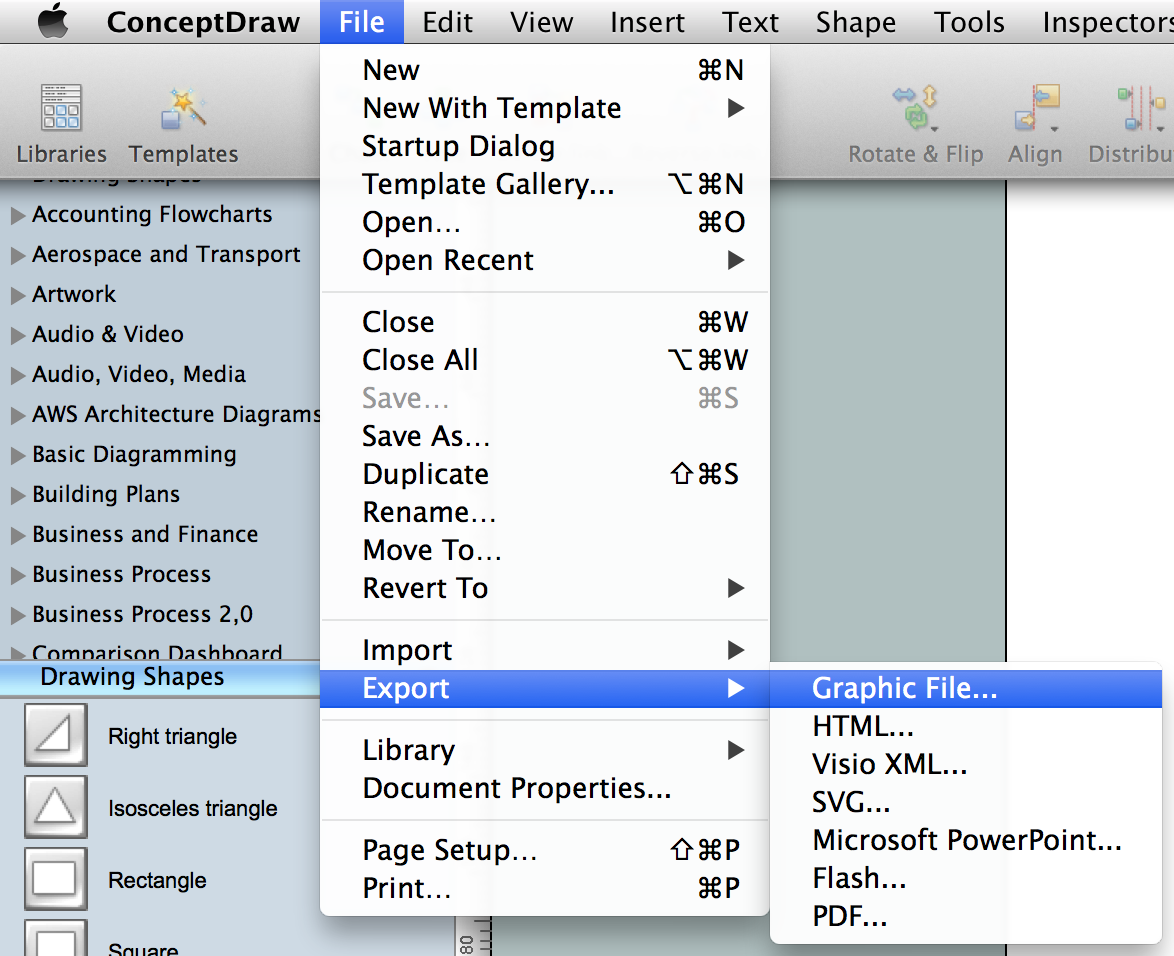 ConceptDraw DIAGRAM extended with the Rapid UML solution is perfect for drawing professional looking UML diagrams.
TEN RELATED HOW TO's: