UML Package Diagram. Design Elements
UML Package Diagram is a type of Structure Diagrams that represents the packages of the model and dependencies between them.
Package Diagrams are used to illustrate the layered architecture of a software system. The packages depict the different layers of a software system. To indicate the types of dependencies between the packages are used the stereotypes.
There are two special types of dependencies between the packages in UML: package import and package merge.
To design UML Package Diagrams use the following shape types:
Package – it is the mechanism indispensable for organizing the elements and diagrams into the groups.
Class - it is a description of logical structure of the system, its objects and their behavior in the system.
Interface - it is a specification of the behavior.
Object - it is an instance of class, and others.
UML Package Diagrams are very useful for working with large systems, because they allow to clearly view all the dependencies between the elements of these systems.
The Rapid UML Solution for ConceptDraw DIAGRAM contains 13 vector stencils libraries with 393 interactive shapes that you can use to design your UML diagrams.
To design a Package Diagram use the UML Package Diagram library.
UML Package Diagram library contains 23 shapes:
Package
Part
Class 2
Content
Actor
Import
Dependency
Note
Interaction
Access
Constraint
Generalization
Merge
Realization
Class 1
Model
Activity
Line connector
Smart connector
Request
Content connector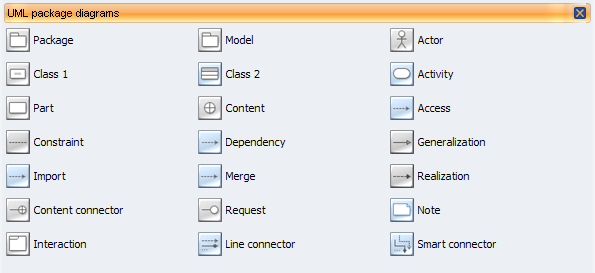 Pic.1. UML Package Diagram Library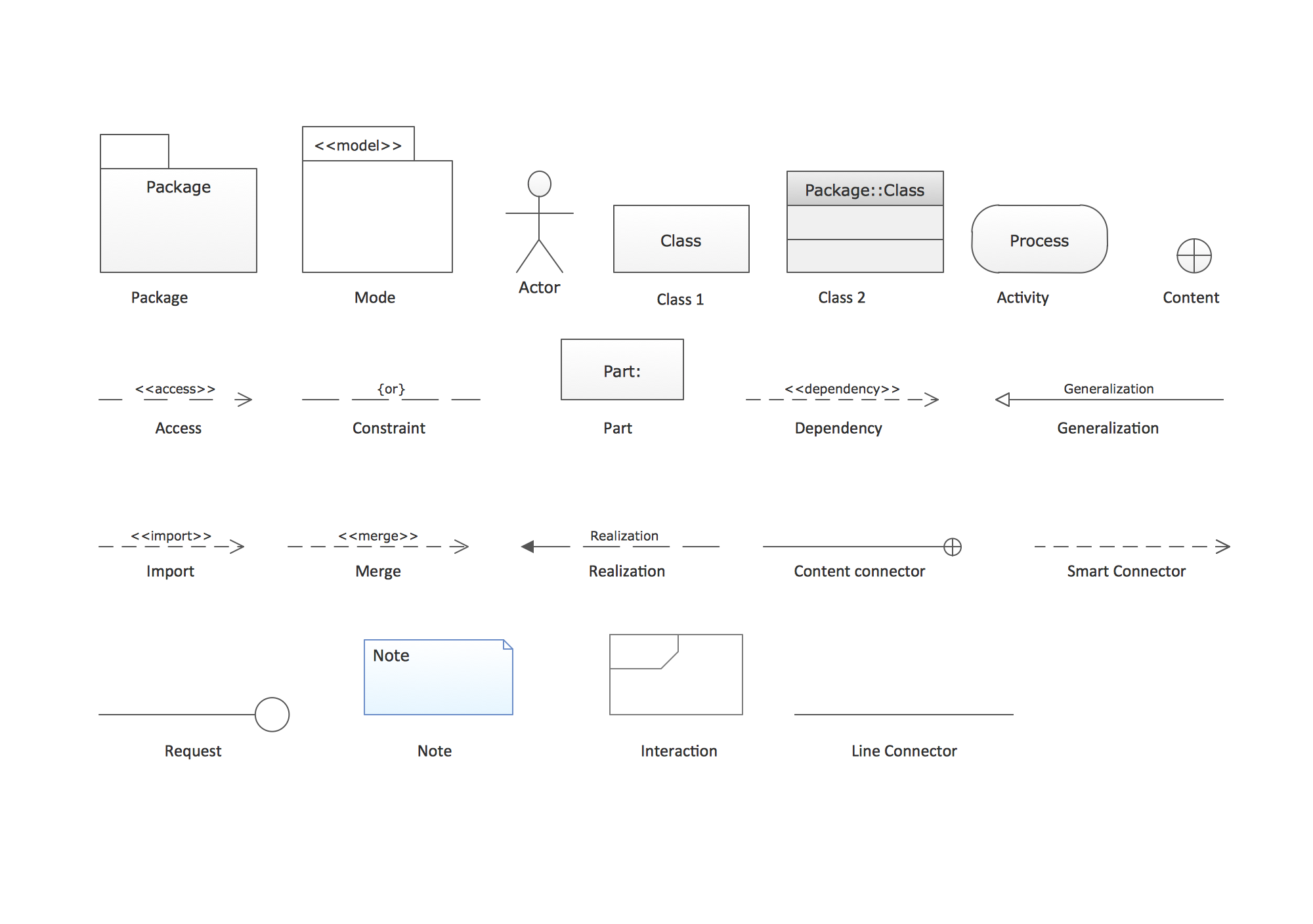 Pic.2. UML Package Diagram Library Elements
ConceptDraw Rapid UML solution provides UML Package Diagram library of vector stencils for drawing the package diagrams using package blocks and assembly connectors.
All libraries for creating UML diagrams are available inside the ConceptDraw DIAGRAM Templates and samples are located in the Rapid UML section of ConceptDraw STORE.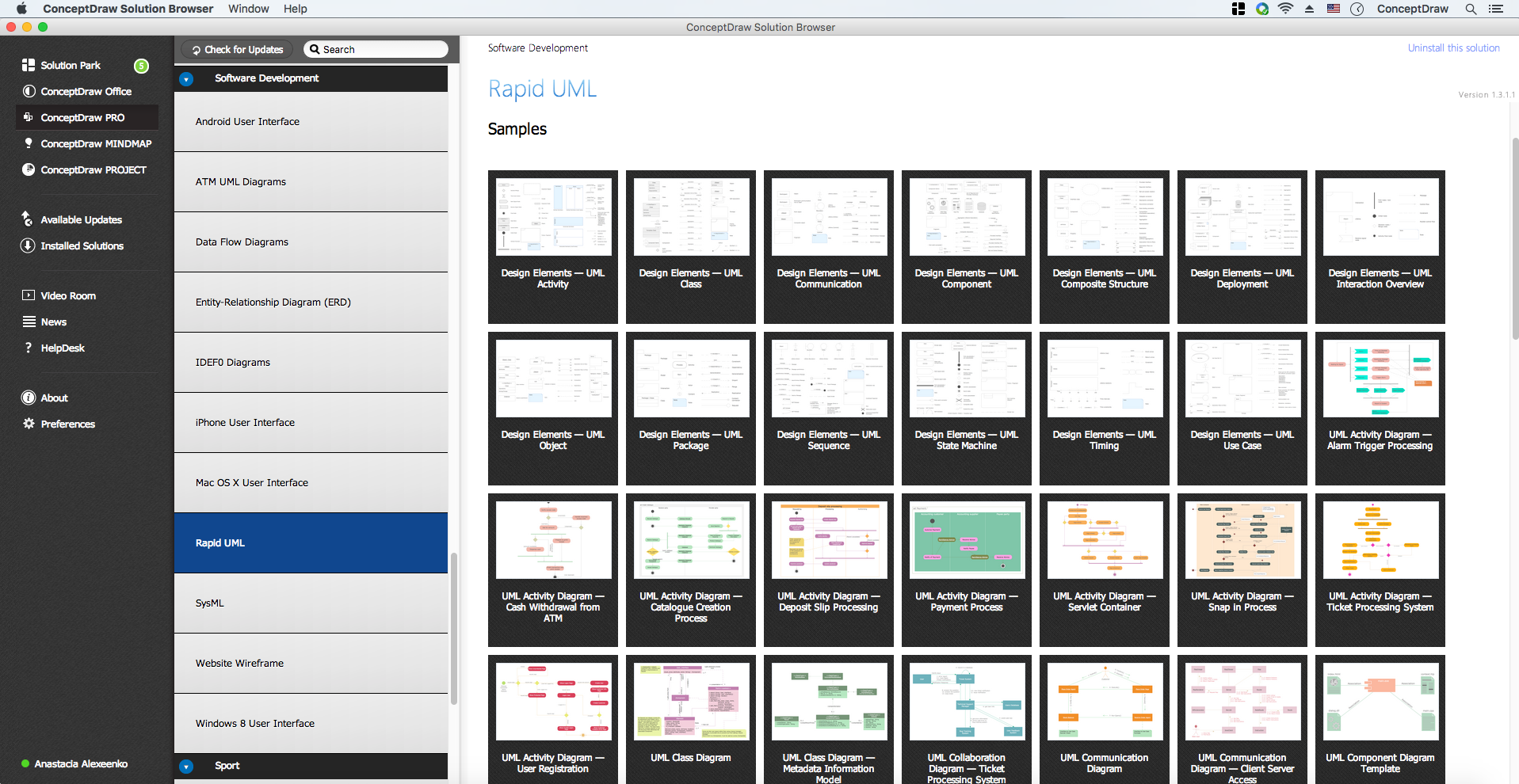 Pic.3. UML Diagrams solution
Use design element from the UML Component Diagram library to draw your own UML package diagrams of complex systems and software applications.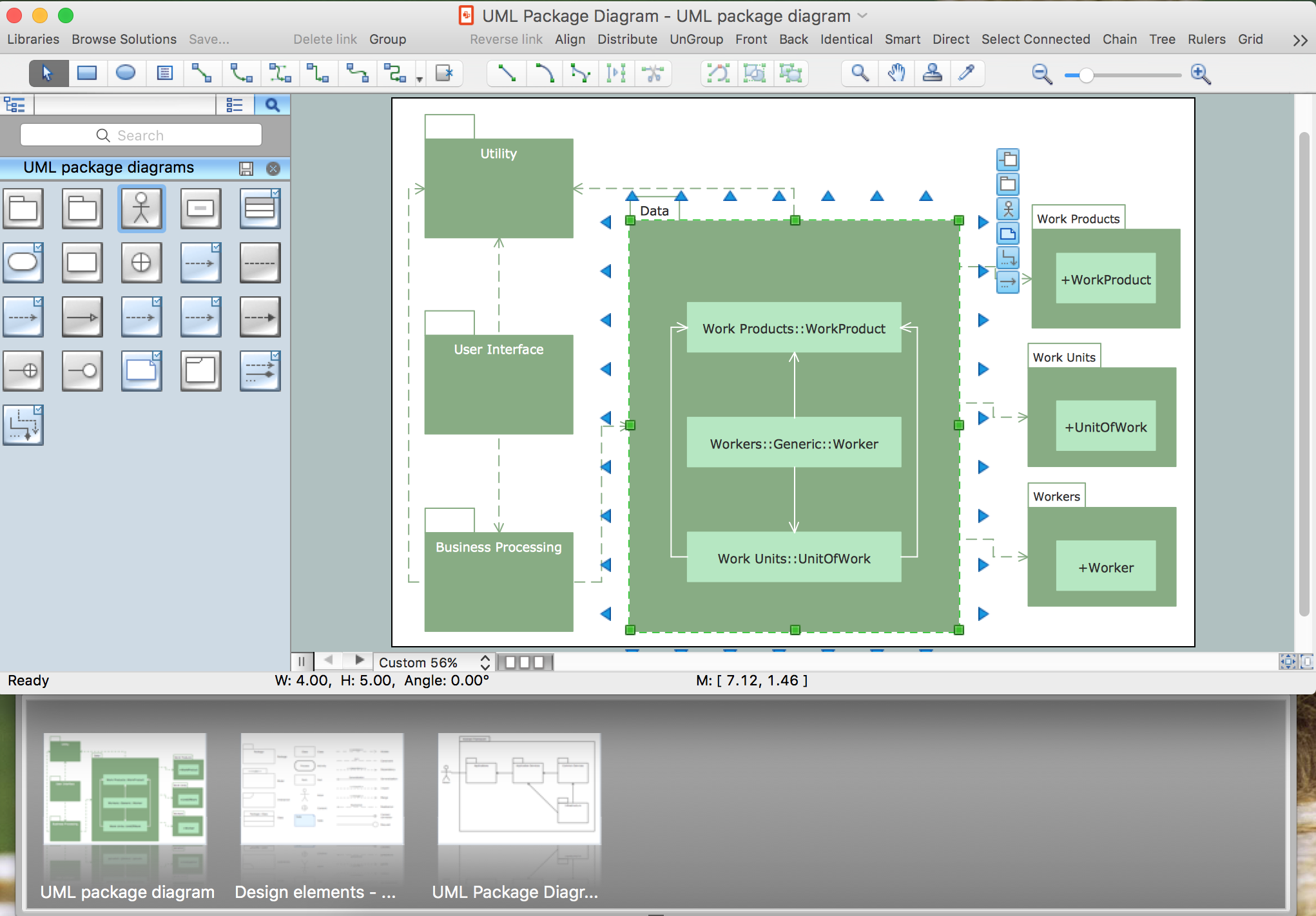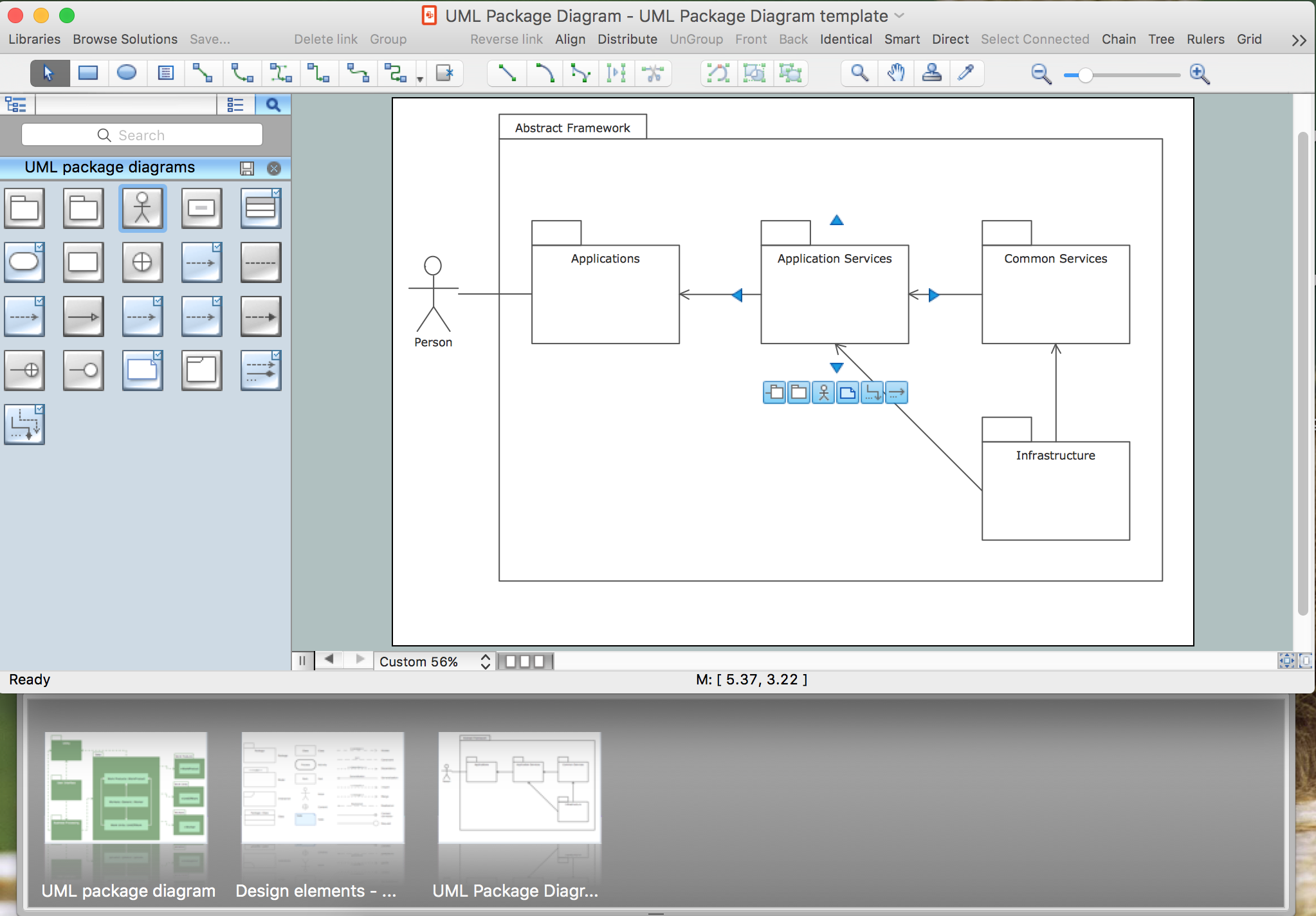 TEN RELATED HOW TO's: