UML Component Diagram. Design Elements
UML Component Diagram is a type of Structure Diagrams that shows how components are connected to larger components or software systems, and shows the dependencies among these components.
Component-based development supposes that constructed components can be reused and replaced by some other components.
Components in UML can represent logical components and physical components. The behavior of components is defined in the terms of provided interfaces and required.
There are two types of connectors linking components: assembly connectors and delegation connectors.
Assembly connector is a connector between two components that allows to connect the required interface of one component with the provided interface of another component. Thus the assembly connector is described that one component provides the services that another component requires.
A delegation connector is a connector that describes how a component realizes the specification of behavior. When a delegation connector is assigned, the signals that arrive at the port will be delegated on the internal part. To communicate with external part it is necessary to delegate signals from the internal part to a port using the delegation connector.
Rapid UML Solution for ConceptDraw DIAGRAM contains 13 vector stencils libraries with 393 interactive shapes that you can use to design your UML diagrams.
To design a Component Diagram use the UML Component Diagram library.
UML Component Diagram library contains 36 shapes:
Component
Subsystem
List of required and provided interfaces
Realization arrow
Dependency arrow
Delegation connector
Aggregation (shared association)
Provided interface
Required interface
Ball and socket notation
State divider
Symbol
Port
Fragment
Note
Interface
Instance specification
Association
Composite association
Generalization
Realization arrow
Link
Library component
Web-page component
Help file
Work product
Database
Required interface
UML connector
UML connector (Direct)
UML connector (opposite direction)
Provided interface port
Port (with connector)
Provided interface (reverse)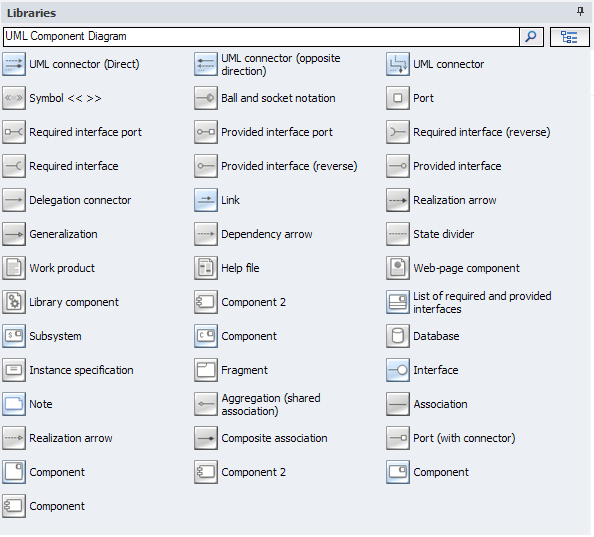 Pic.1. UML Component Diagram Library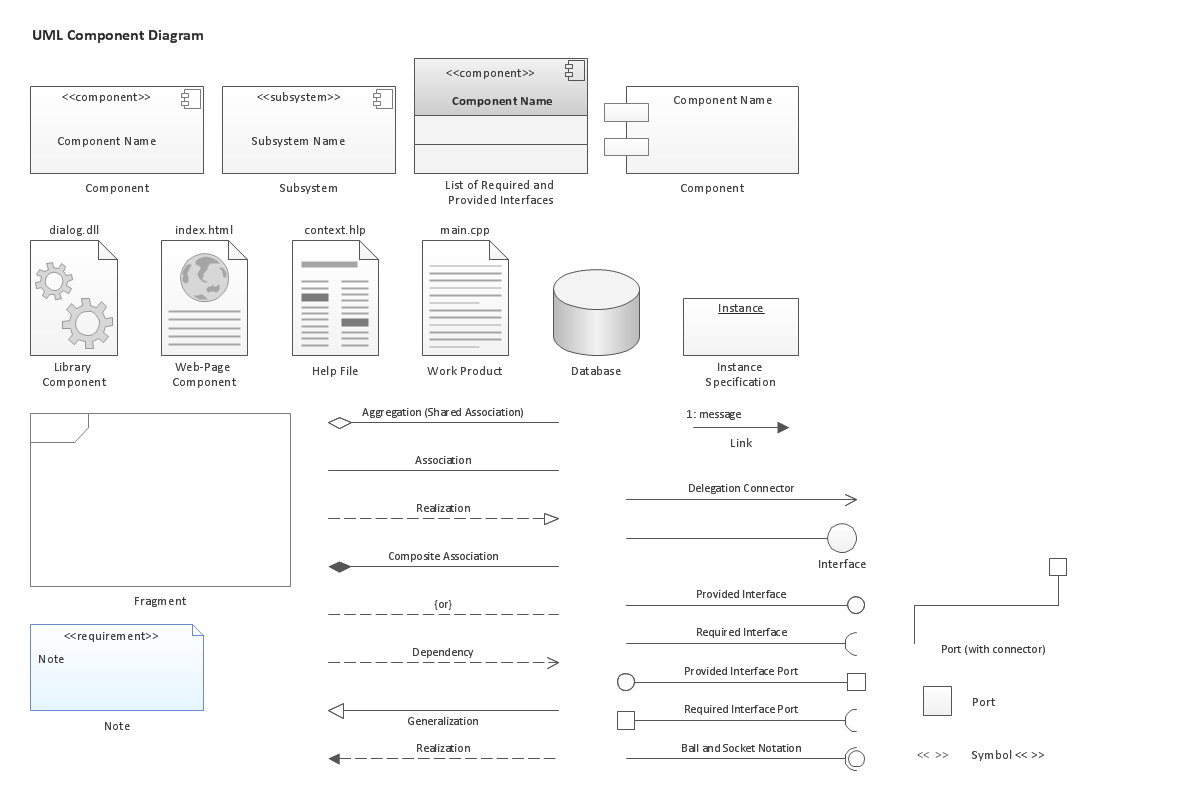 Pic.2. UML Component Diagram Library Elements
ConceptDraw Rapid UML solution provides UML Component Diagram library of vector stencils for drawing the component diagrams using component blocks and assembly connectors.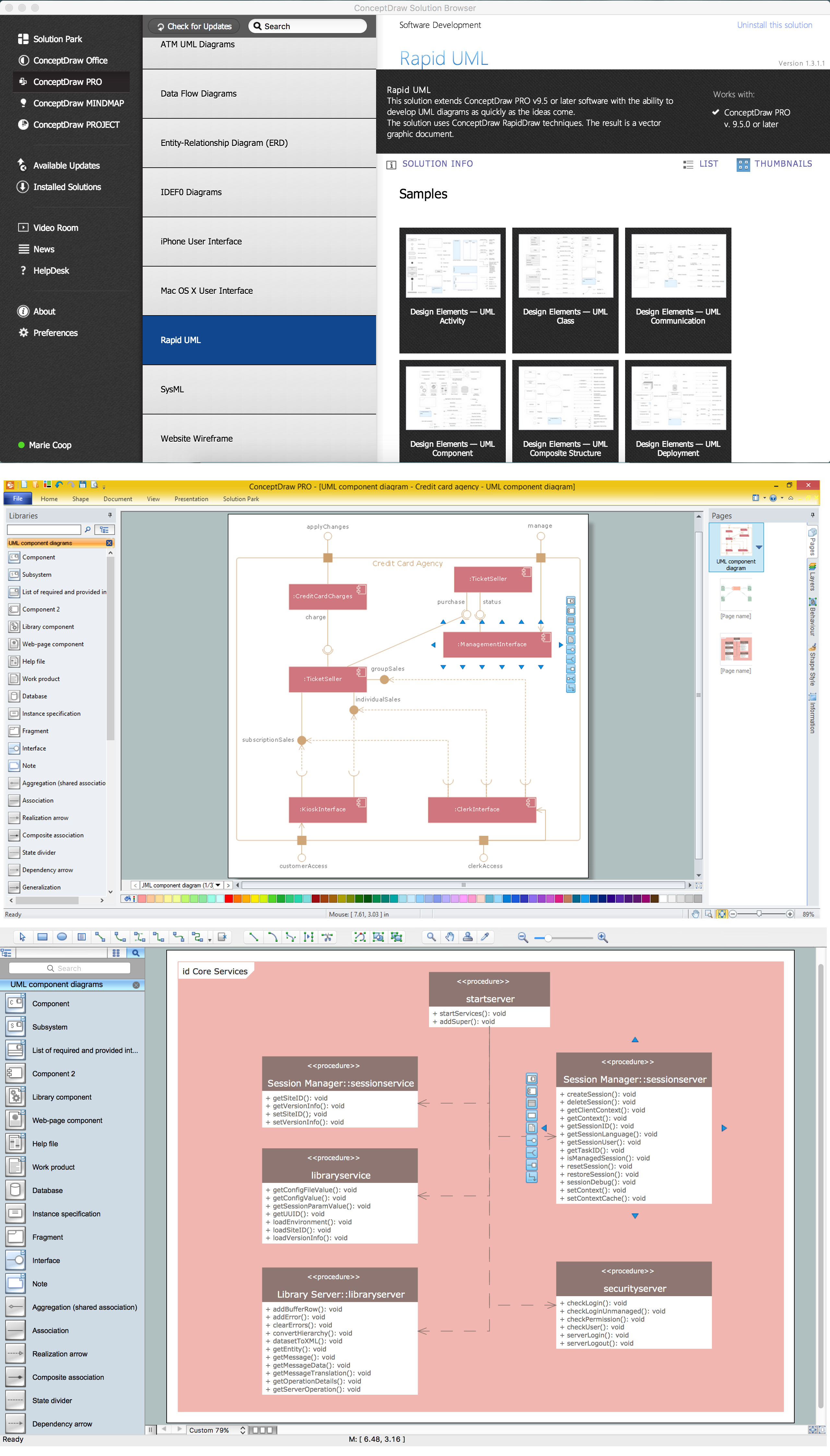 Pic.3. UML Component Diagram Solution
Use design element from the UML Component Diagram library to draw your own UML component diagrams of complex systems and software applications.
TEN RELATED HOW TO's: