Organizational Structure Total Quality Management
A core definition of total quality management (TQM) describes a management approach to long–term success through customer satisfaction. In a TQM effort, every member of staff must be committed to maintaining high standards of work in every aspect of a company's operations.
The key concepts in the TQM include:
Quality is defined by customers' requirements
Top management has direct responsibility for quality improvement
Increased quality comes from systematic analysis and improvement of work processes
Quality improvement is a continuous effort and conducted throughout the organizational structure
The Total Quality Management Diagrams solution in ConceptDraw Solution Park with samples, templates, and a comprehensive library of vector shapes for drawing Total Quality Management Diagrams and TQM Flowcharts.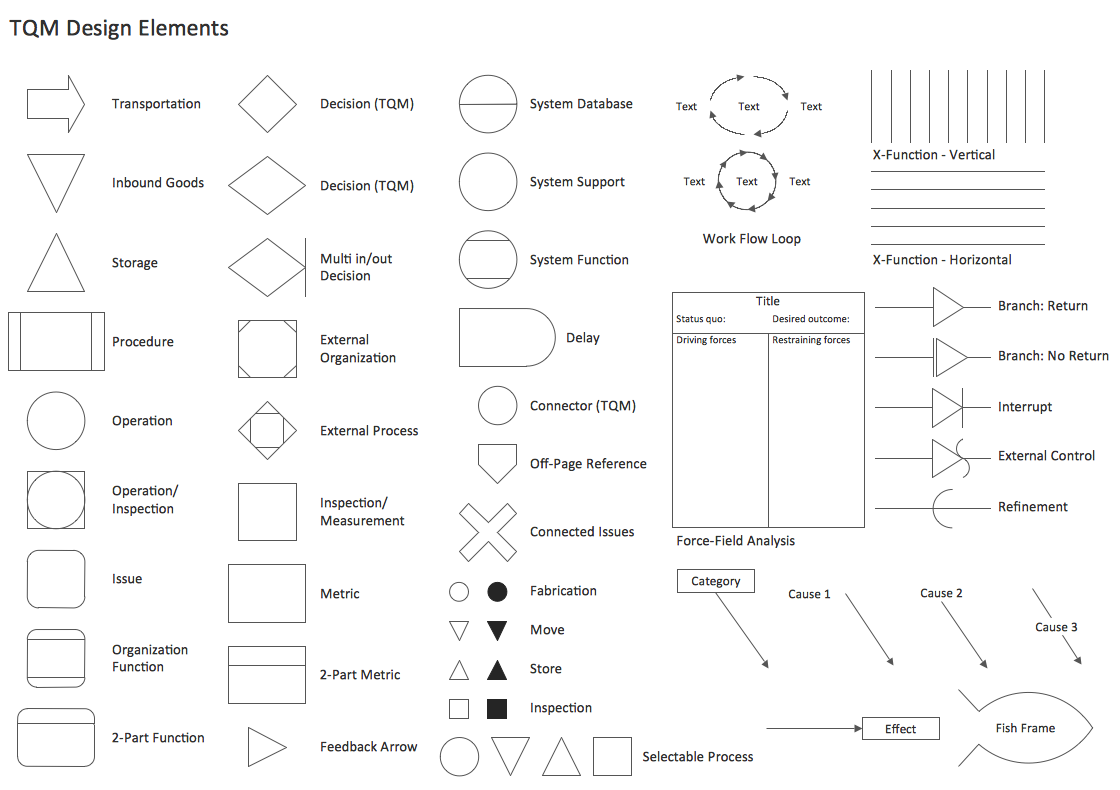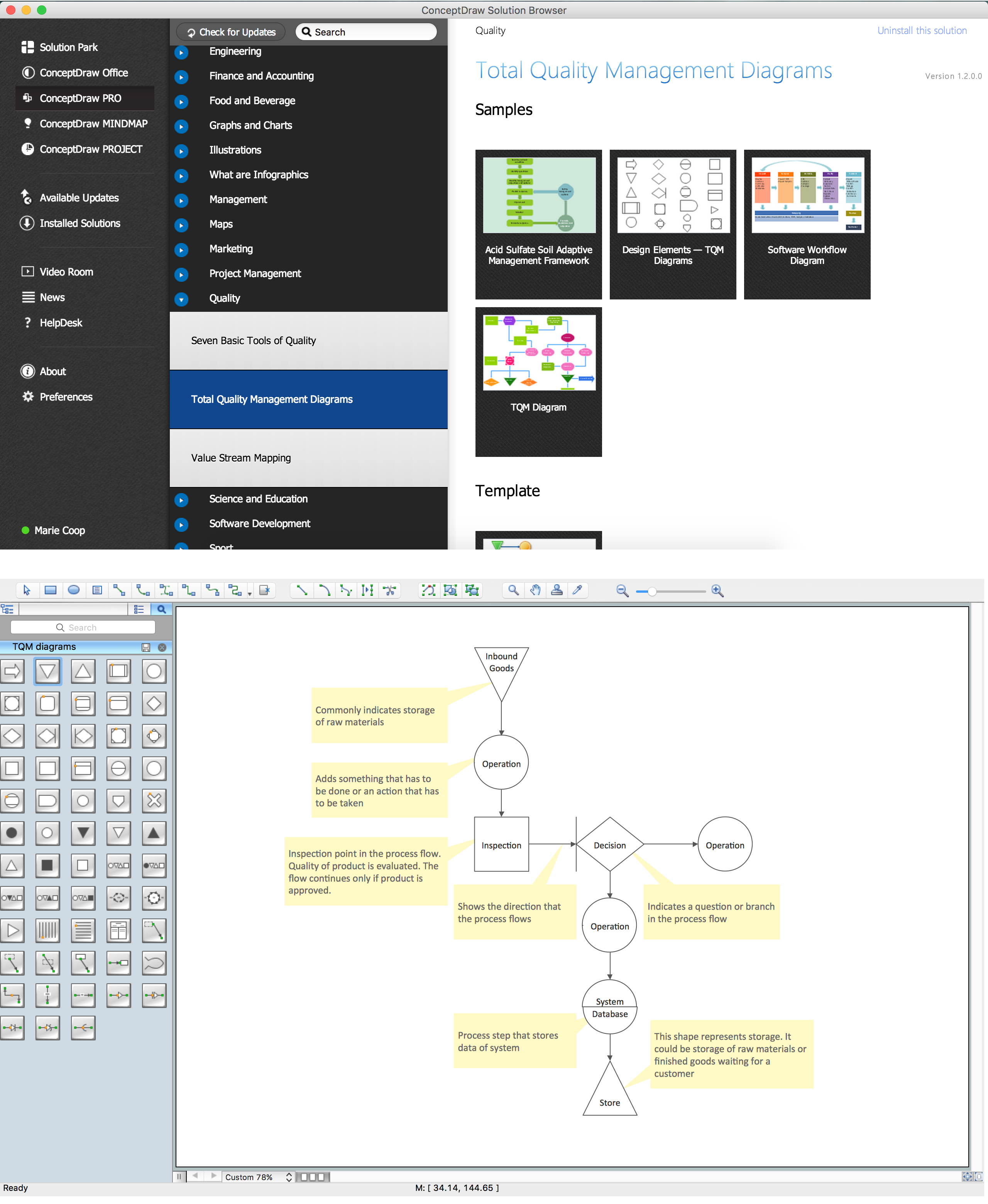 Pic.1 Total quality management (TQM) solution.
The Total Quality Management Diagram solution helps you and your organization visualize business and industrial processes. TQM Diagrams demonstrate clearly a process step-by-step in a visual manner. TQM Diagrams allow one to compare visually the ideal and real stages of a process. TQM Diagrams are widely used in Quality Management projects.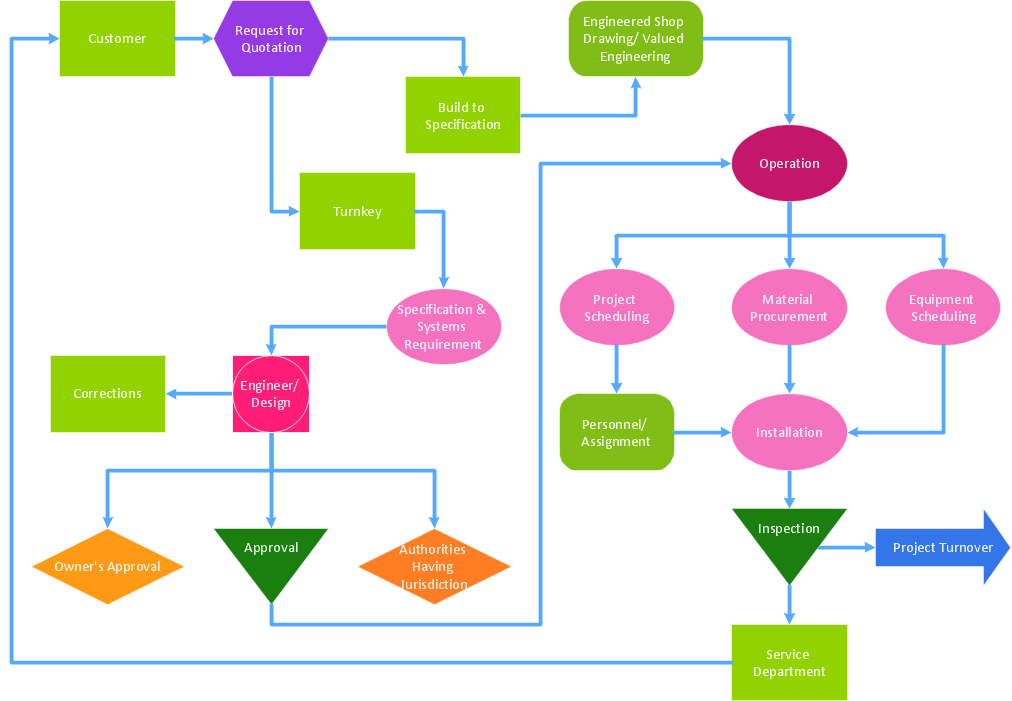 Pic.2 Total quality management (TQM) diagram.
This example shows a business process diagram that can be then analyzed for ways to improve the process effectiveness and diagnose quality issues that require resolution.
Implementation of TQM business philosophy into enterprise includes developing anorganisational structure and business processes providing involvement of all employees into continuous quality improvement of the products and services.
---
See also Samples:
TEN RELATED HOW TO's: