Diagrams Mean Nothing
Most of technical blog articles have diagrams, charts, flowcharts etc. And again, in most cases these all don't make any sense. I mean sense for readers. Such schemes and graphics notes are very helpful for writers to arrange their thoughts in a time of creating article.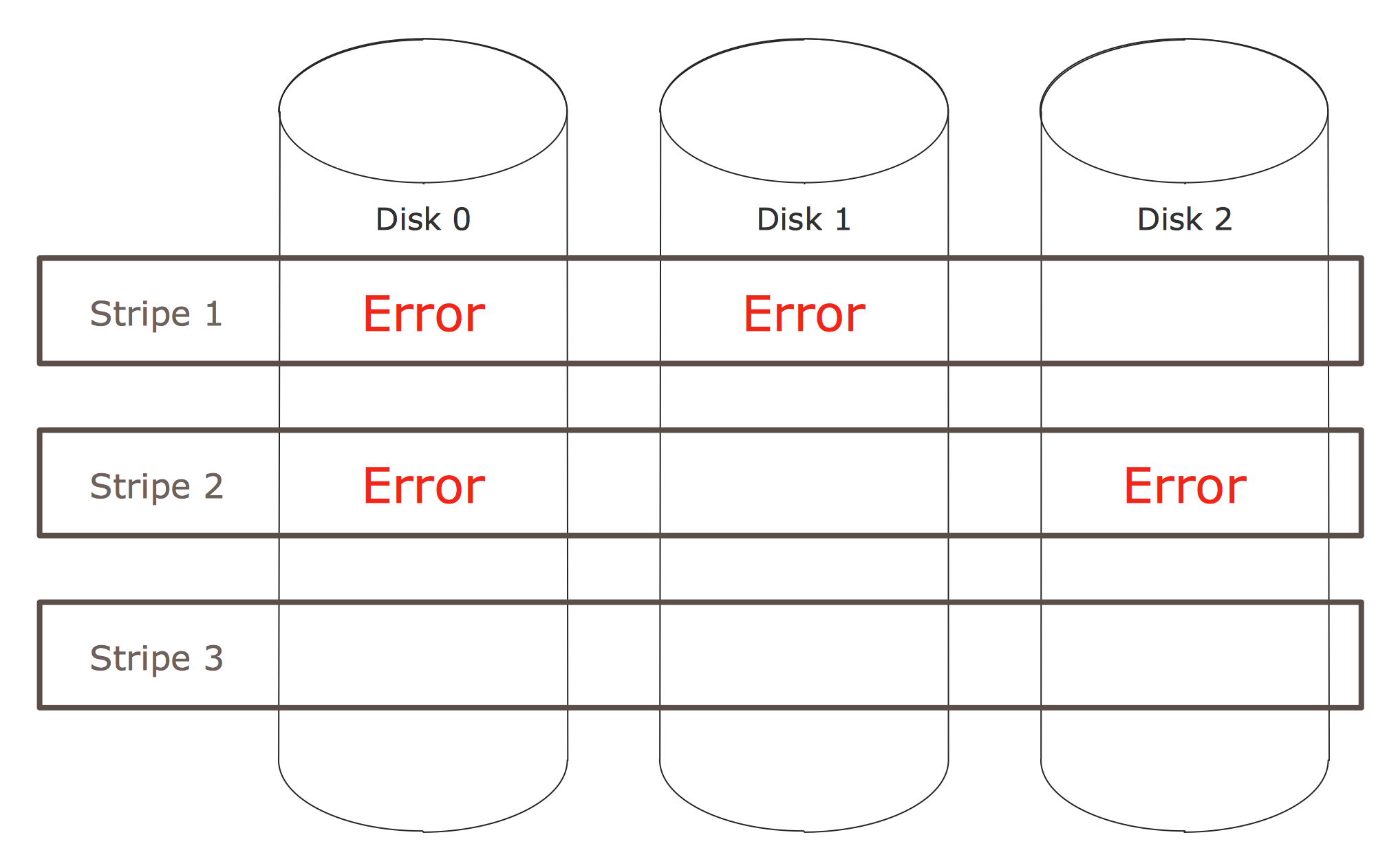 For example this illustration: if you haven't read text, you'll never understand what this all about. Actually this mess could be described just by one sentence: "The data of single stripe was damaged on several disks in the same time".
Good words worth thousand rects
If you have enough of talent and time to write a simple and clear text, you won't need a single piece of diagram then. If you don't, try at least to use it better.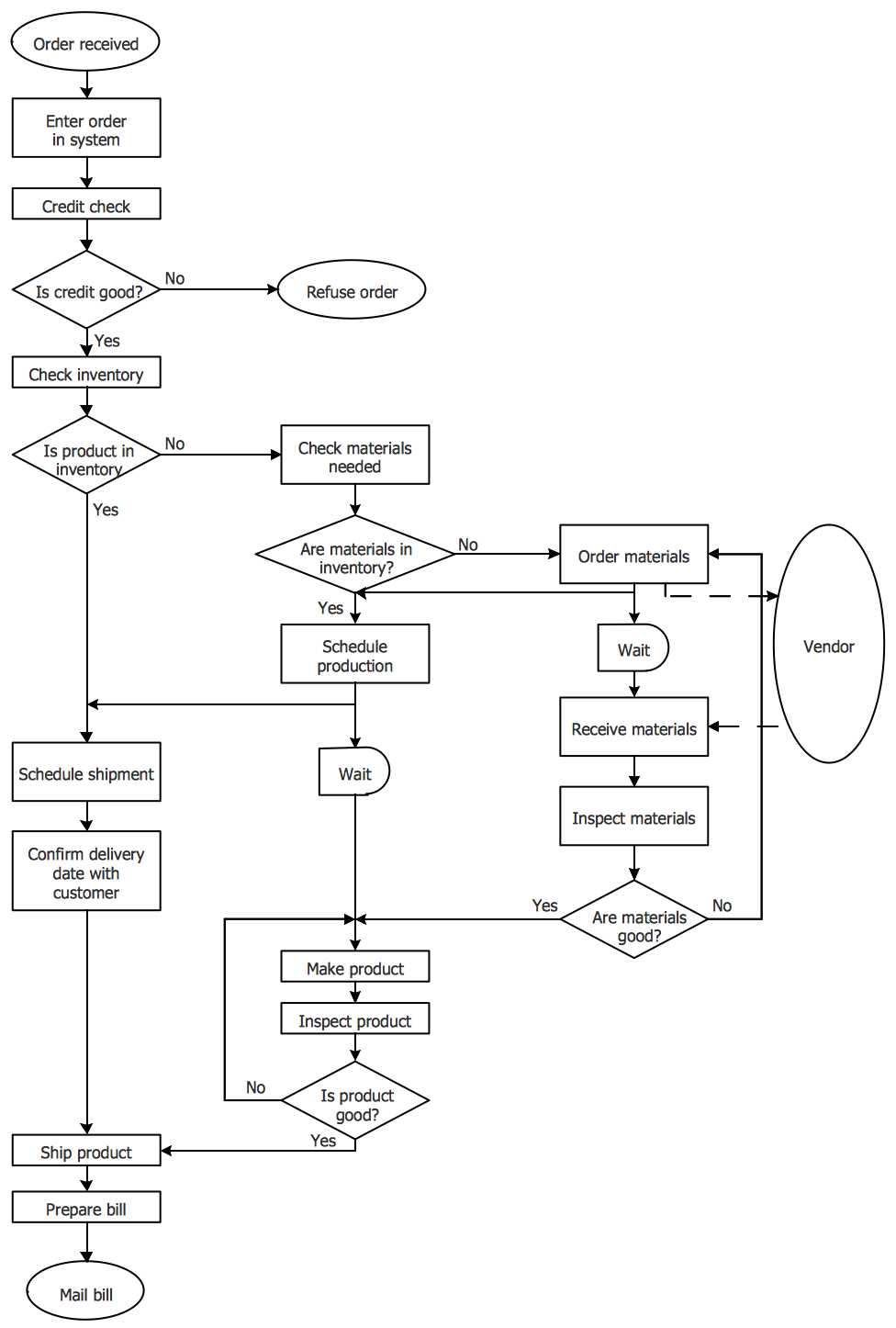 No one can neither read nor understand block diagrams. Every time someone uses it, he spends tons of words to make it clear. And at the end you don't remember what was in the beginning. One can easily omit block diagrams by describing few critical points of the flow.
Use complex and abstract schemes when you 100% sure your readers know base and conventions. If so, then diagrams and charts become meaningful and you can use their strength at full capacity. Here we dive a bit in some of key points to improve your diagrams.
First is a second dimension
Maybe Feynman Diagrams are most extensive and dense in a sense of represented information and knowledge.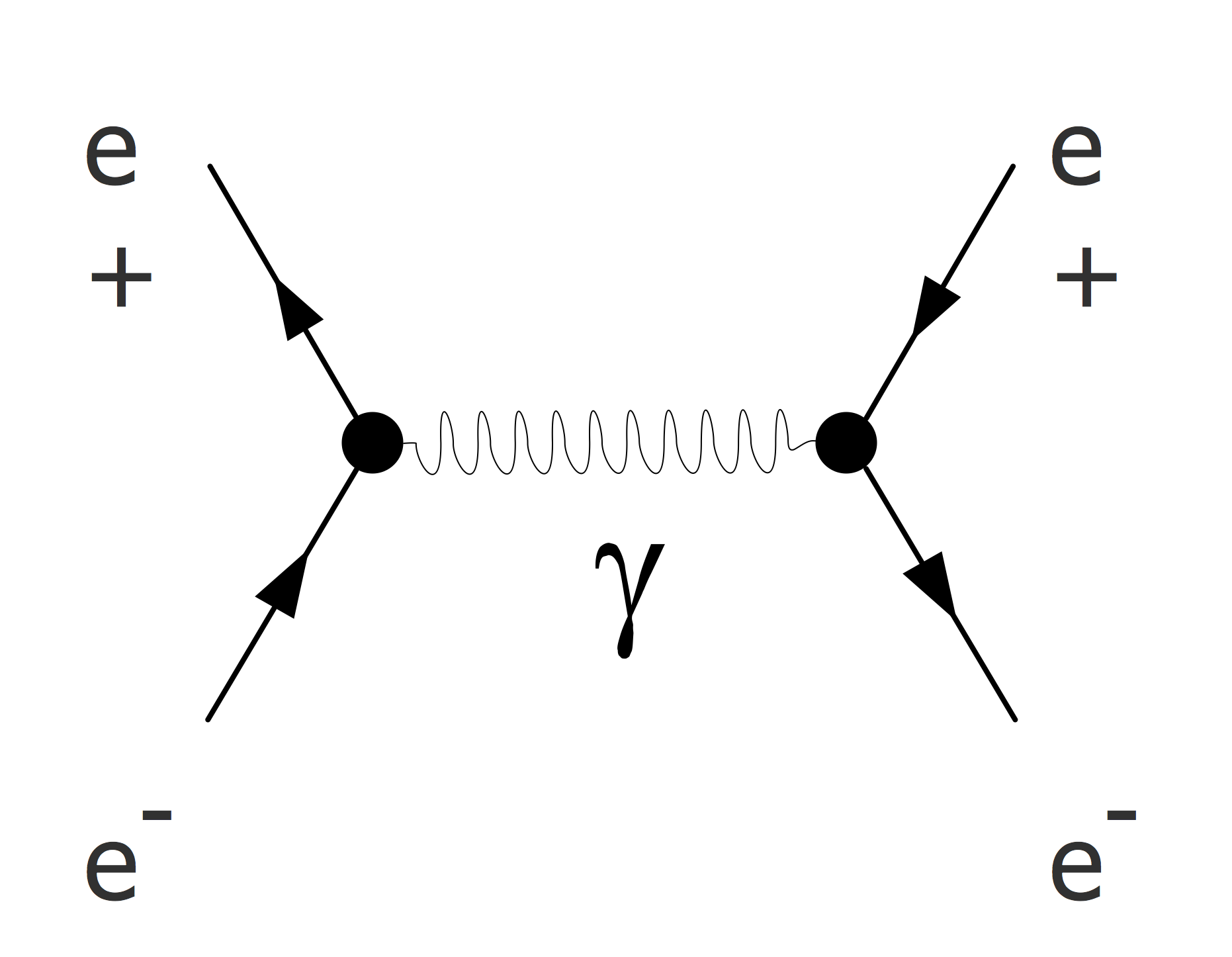 Actually these diagrams describe four dimensions. By the horizontal axis here's time and all of our 3D world represented in vertical axis. And it remains true in reverse directions, so it can be read back in time too (and it does). Hence Feynman Diagrams reveal a huge amount of information in very elegant and ascetic manner. Each symbol, element and shape has its particular meaning.
And last but not least is using of text. Text appears as much as it needs to mark key points. No legend, no coordinates, no terms. This is a very first sign your diagram is on a way to be perfect.
Flowcharts use both directions as well. But in contrast with Feynman Diagrams Flowcharts, they use inconsistent way: in some part time is on horizontal axis, in some not.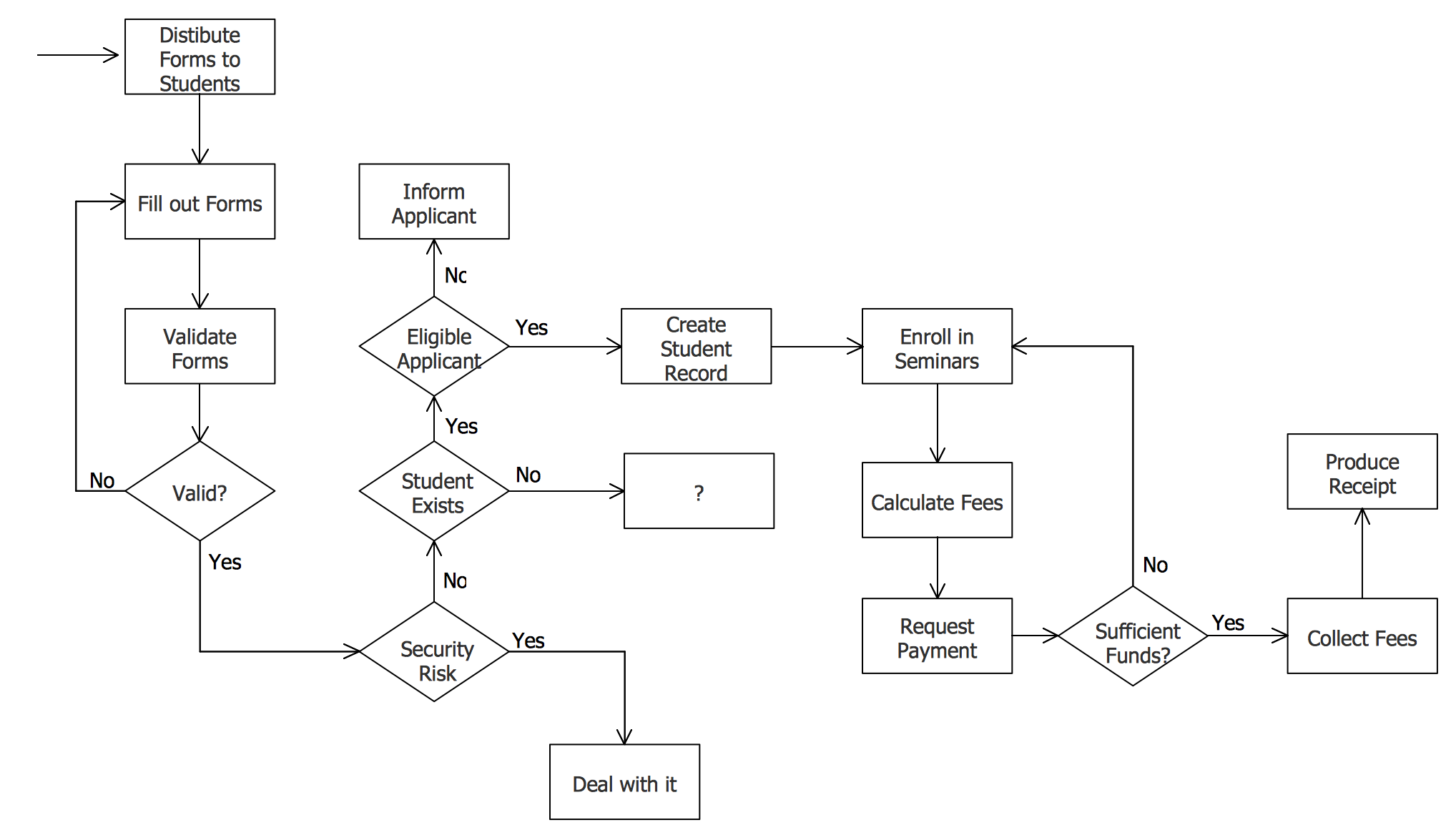 Much easier to read outline itself instead of chart represented it. So don't hesitate to just write down a list. The advantage of list is that it has one dimension hence it would be much clearer (if it's not too long).
Second is a third dimension
A flat image has its own z-depth. It could be emulated by shadows, focus-depth, blur, color palette, etc.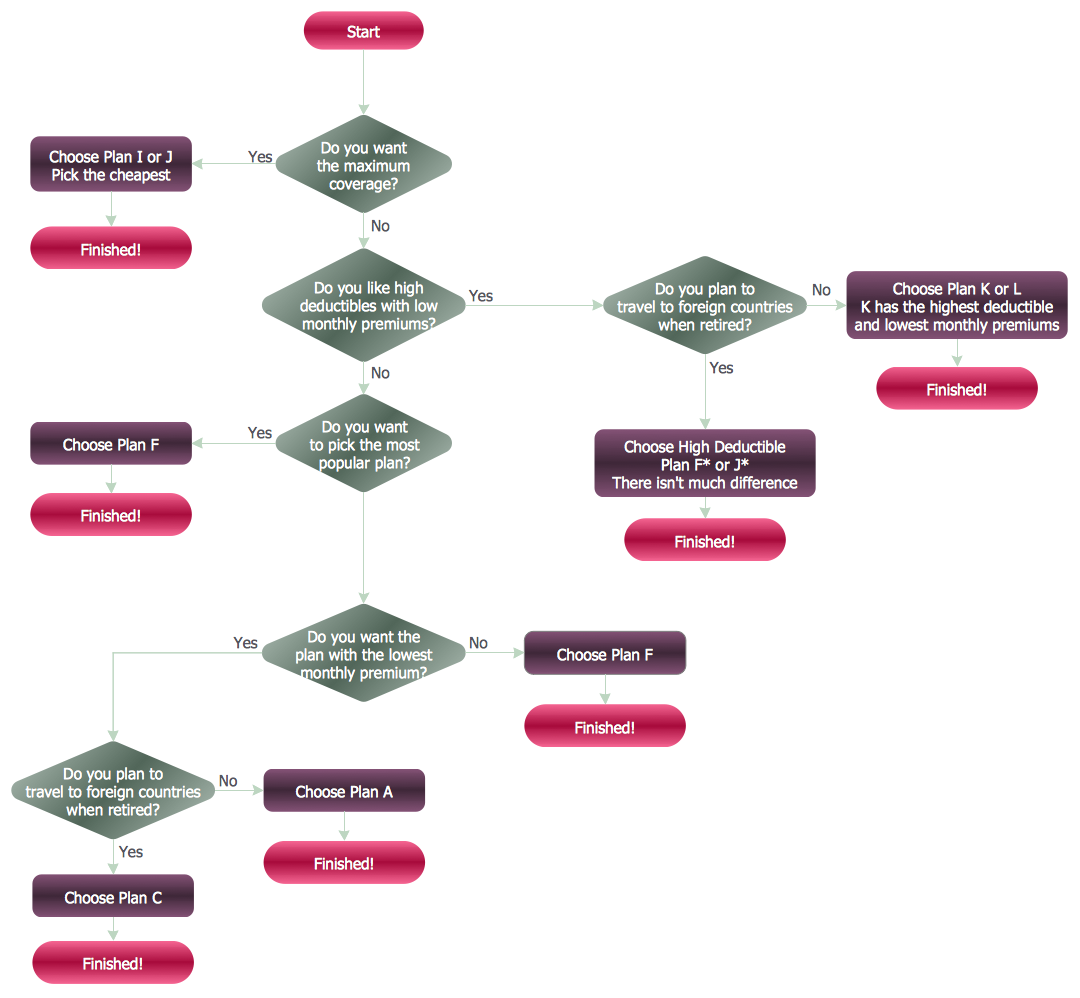 Or using gradients. Here we have an impression of a 3D picture, but it does not have any additional value. It's just decoration. And as it normally happens with decoration, the graph has lost a lot of its readability. Never place text on a gradient. Of course, if you want, it could be read easily.
Third dimension helps us to layer information. Color is most significant tool for this purpose. We can filter parts of diagram by its colors in few moments: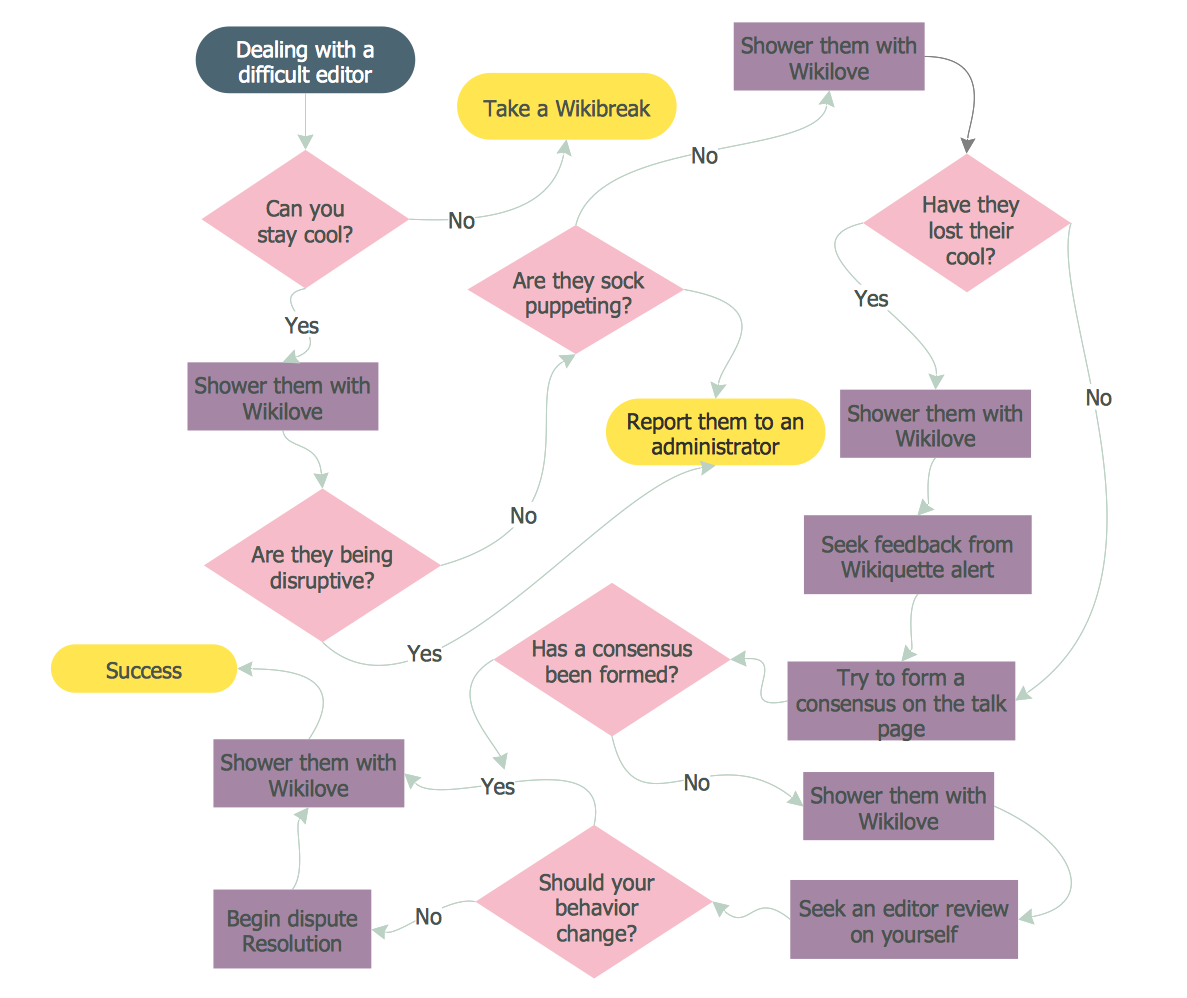 Note how fast you can find endings of each chain colored in yellow. This schema may be a bit overcolored and colors are too saturated. Anyway, color layering works well.
We'll discuss coloring in more details in next articles. Here are just few points so far:
Use colors in from palette
Max 3-4 colors
As more colors as less its saturation
NINE RELATED HOW TO's: