Bar Diagrams for Problem Solving.
Create manufacturing and economics bar charts with Bar Graphs Solution
Create bar charts for visualizing problem solving in manufacturing and economics using the ConceptDraw DIAGRAM diagramming and vector drawing software extended with the Bar Graphs Solution from the Graphs and Charts area of ConceptDraw Solition Park.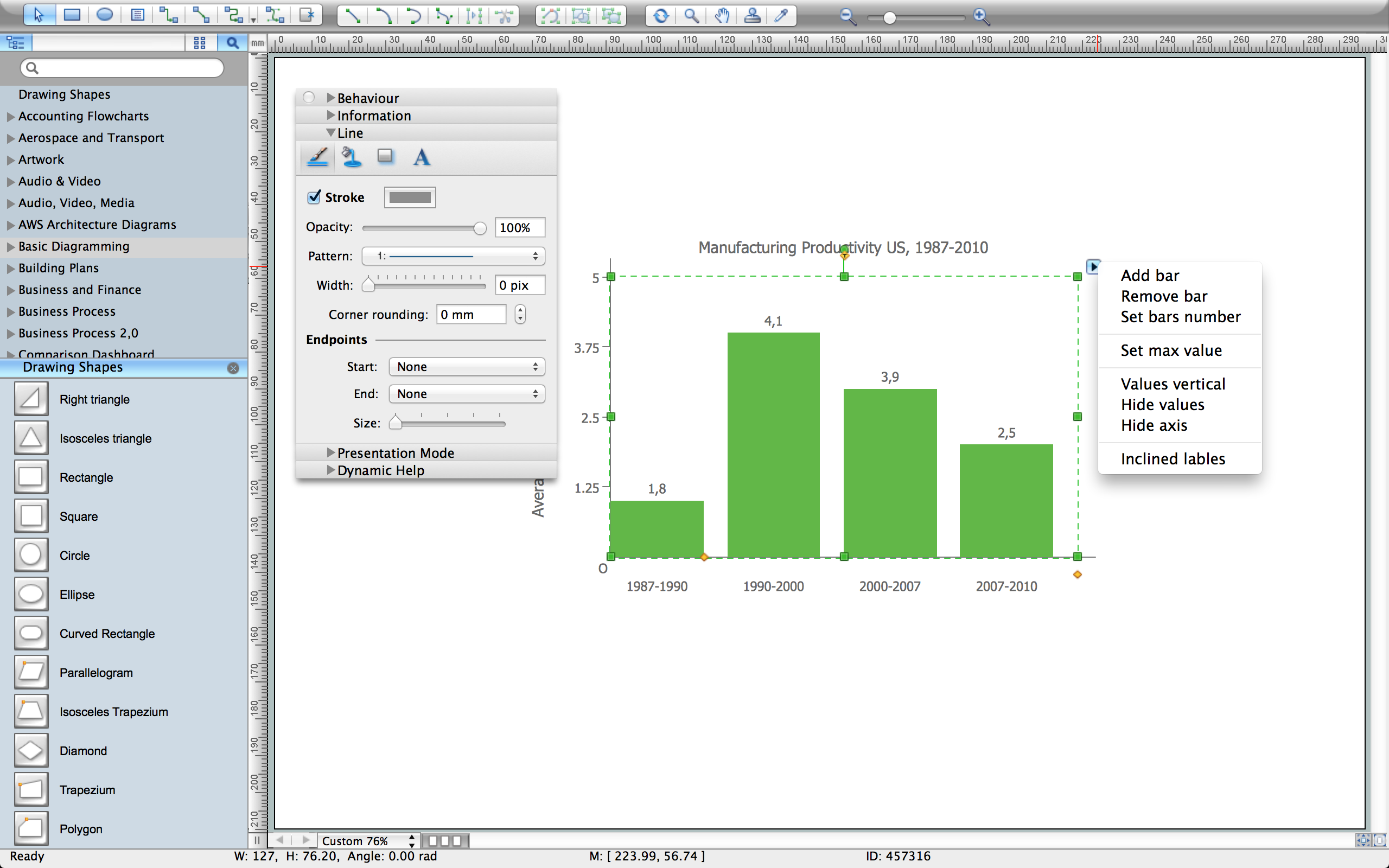 Example 1. Software for create Bar Charts and Diagrams
Free Download Bar Chart Software and View All Examples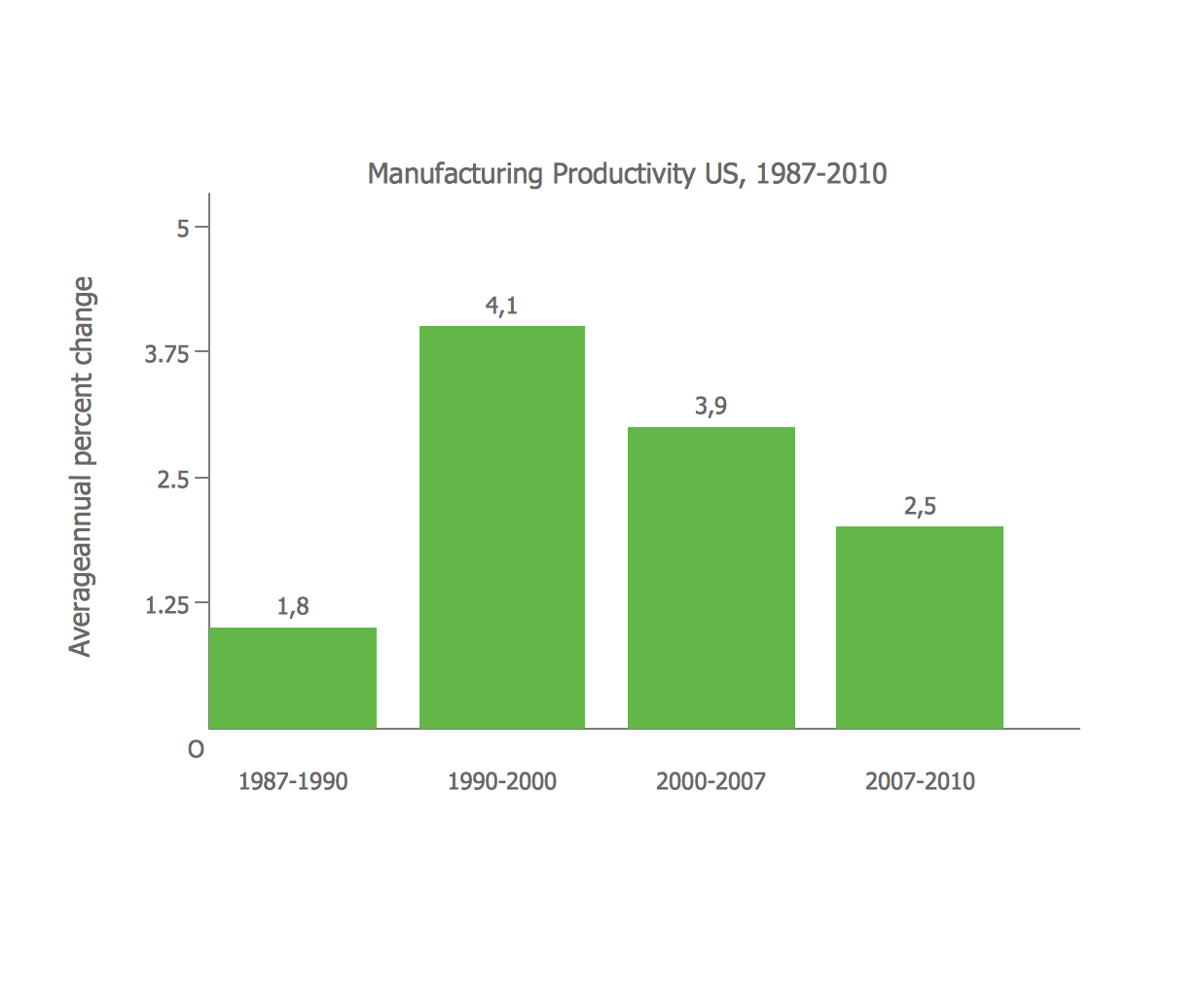 Example 2. Vertical bar chart example - Change in Productivity within the Manufacturing Sector of industry in the United States, 1987 - 2010.
To what extent could declining Manufacturing Productivity suggest a trend of deindustrialisation?
"Productivity is the ratio of output to inputs in production; it is an average measure of the efficiency of production. Efficiency of production means production's capability to create incomes which is measured by the formula real output value minus real input value.
Increasing national productivity can raise living standards because more real income improves people's ability to purchase goods and services, enjoy leisure, improve housing and education and contribute to social and environmental programs. Productivity growth also helps businesses to be more profitable."
[Productivity. Wikipedia]
"Deindustrialization (also spelled deindustrialisation) is a process of social and economic change caused by the removal or reduction of industrial capacity or activity in a country or region, especially heavy industry or manufacturing industry. It is the opposite of industrialization." [Deindustrialization. Wikipedia]
This bar chart was redesigned using the ConceptDraw DIAGRAM from the Wikimedia Commons file: BLS --- Graph --- Manufacturing Productivity, 1987 - 2010.gif.
[commons.wikimedia.org/wiki/File:BLS_---_Graph_---_Manufacturing_Productivity,_1987_-_2010.gif]
---
See Also:
TEN RELATED HOW TO's: