The vector stencils library "Windows 8 round icons" contains 42 Windows 8 user interface (UI) round icons.
Use it to design the graphic user interface (GUI) of your software application for Windows 8 operating system (OS).
The example "Design elements - Windows 8 round icons" was created using the ConceptDraw PRO diagramming and vector drawing software extended with the Windows 8 User Interface solution from the Software Development area of ConceptDraw Solution Park.
The vector stencils library "AWS Storage" contains 18 Amazon Web Services storage icons: Amazon EFS icons, Amazon Glacier icons, Amazon S3 icons, AWS Snowball icons, AWS Storage Gateway icons, Amazon EBS icon, snapshot icon, volume icon.
Use it to draw Amazon Web Services architecture diagrams with ConceptDraw PRO diagramming and vector drawing software.
"AWS provides a variety of services to meet your storage needs. ...
The following are the key storage services:
Amazon S3
Scalable storage in the AWS cloud.
CloudFront
A global content delivery network (CDN).
Amazon EBS
Network attached storage volumes for your virtual servers.
Amazon Glacier
Low-cost archival storage." [docs.aws.amazon.com/ gettingstarted/ latest/ awsgsg-intro/ gsg-aws-storage-cdn.html]
The AWS icons example "Design elements - AWS Storage and Content Delivery" is included in the AWS Architecture Diagrams solution from the Computer and Networks area of ConceptDraw Solution Park.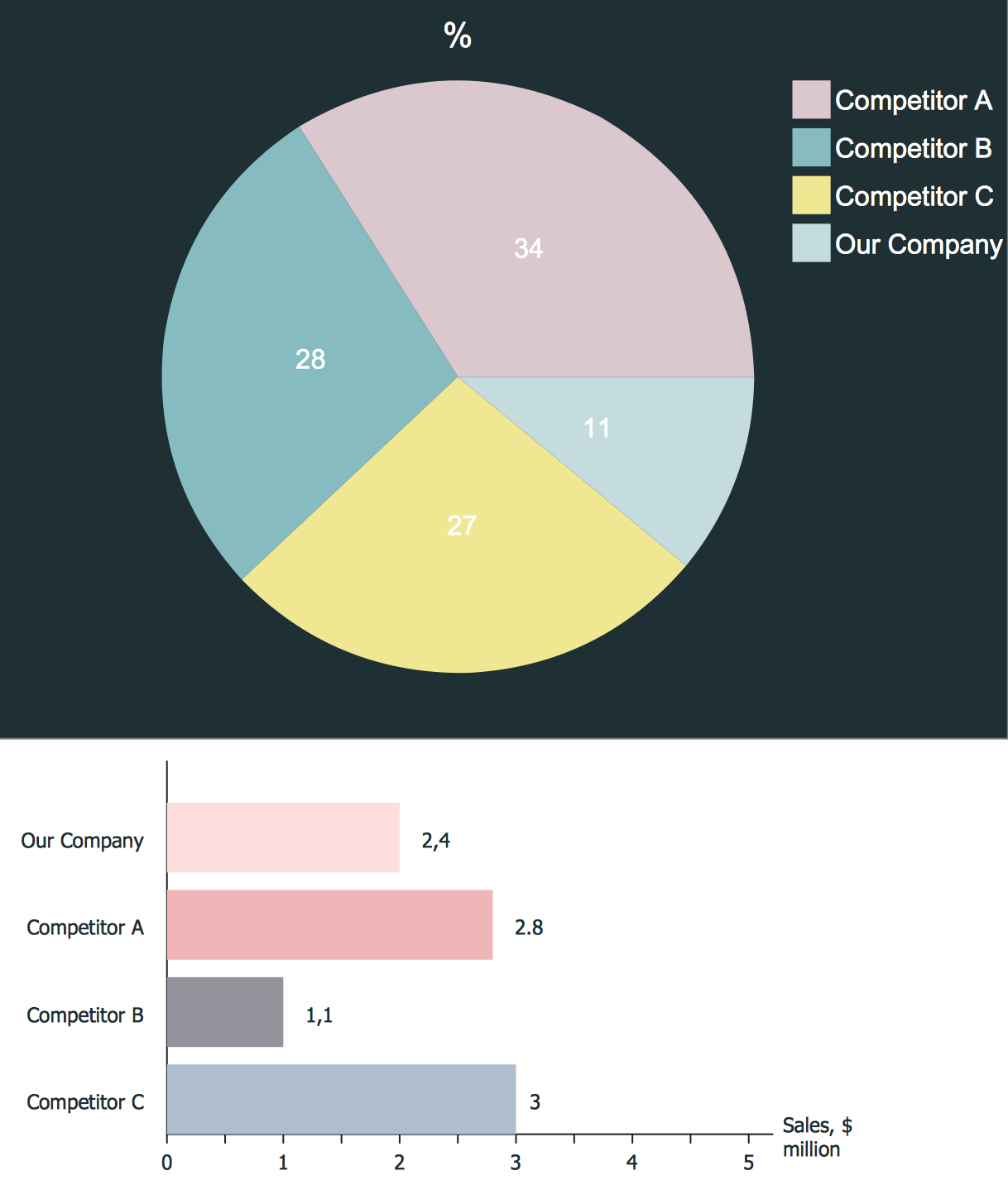 Competitor analysis is a first and obligatory step in elaboration the proper corporate marketing strategy and creating sustainable competitive advantage. Use powerful opportunities of numerous solutions from ConceptDraw Solution Park for designing illustrative diagrams, charts, matrices which are necessary for effective competitor analysis.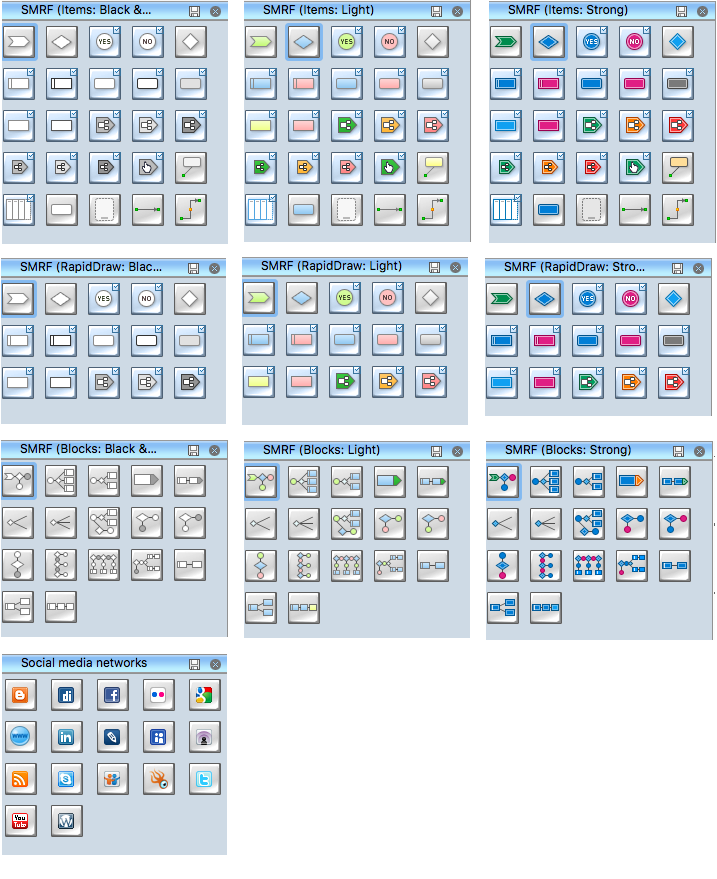 Social media is a popular view of mass communication which allows people, companies and organizations create, share, discover, modify, access, comment, discuss and exchange information through the Internet. Social Media Response solution for ConceptDraw PRO provides collection of 10 libraries with diversity of predesigned vector social media flowchart symbols for fast and easy creating interactive Social Media Flowcharts, Response Charts and Action Mind Maps.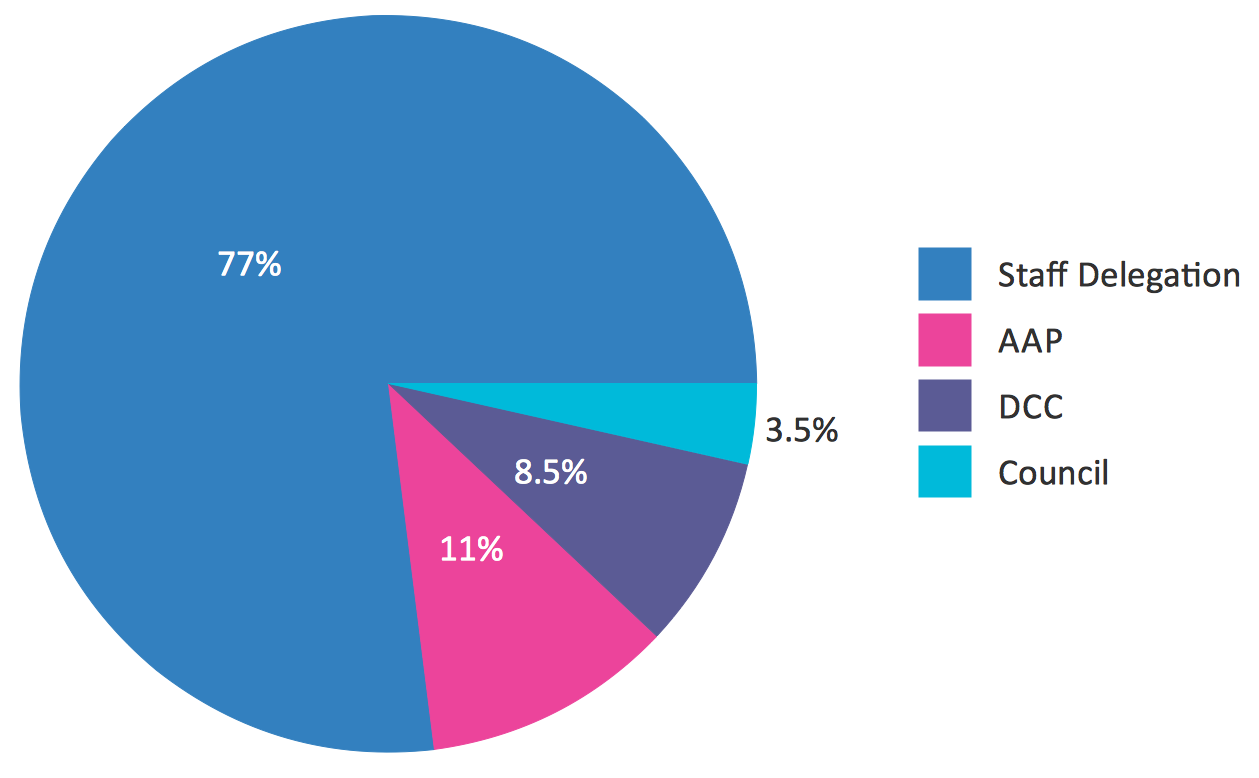 A pie chart is a circular diagram showing a set of data divided into proportional slices. There are several variations of this chart such as donut chart, exploded pie chart, multi-level pie charts. Although it is not very informative when a ring chart or circle chart has many sections, so choosing a low number of data points is quite important for a useful pie chart.
ConceptDraw PRO software with Pie Charts solution helps to create pie and donut charts for effective displaying proportions in statistics, business and mass media for composition comparison, i.e. for visualization of part percentage inside one total.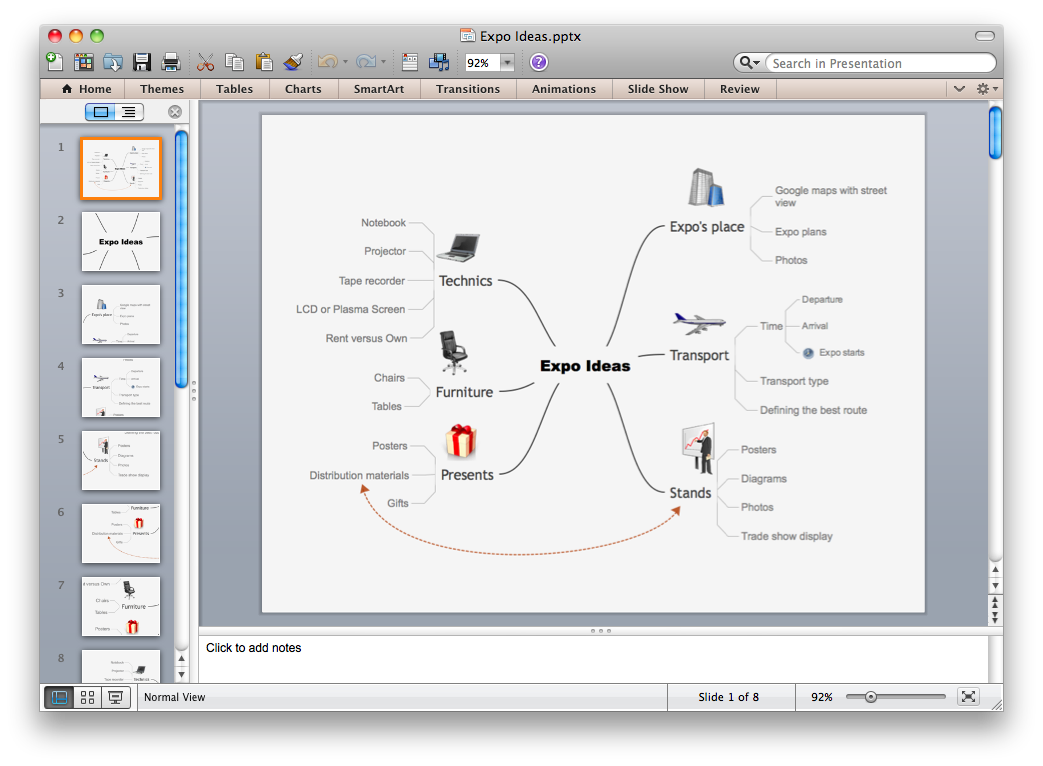 ConceptDraw MINDMAP extended with Presentation Exchange solution allows you to create a traditional PowerPoint Presentation from your mind maps.
Mind Map Exporting
to MS PowerPoint
The example "OS X 10.10 Yosemite - Finder window" shows usage of user interface (UI) design elements: window frame, toolbar, menu, app icons, wallpapers.
"The Finder is the default file manager and graphical user interface shell used on all Macintosh operating systems. Described in its "About" window as "The Macintosh Desktop Experience", it is responsible for the launching of other applications, and for the overall user management of files, disks, and network volumes. It was introduced with the first Macintosh computer, and also exists as part of GS/ OS on the Apple IIGS. It was totally rewritten with the release of Mac OS X in 2001. In a tradition dating back to the classic Mac OS of the 1980s and 1990s, the Finder icon is the smiling screen of a computer, known as the Happy Mac logo." [Finder (software). Wikipedia]
The GUI example "OS X 10.10 Yosemite - Finder window" was created using the ConceptDraw PRO diagramming and vector drawing software extended with the Mac OS User Interface solution from the Software Development area of ConceptDraw Solution Park.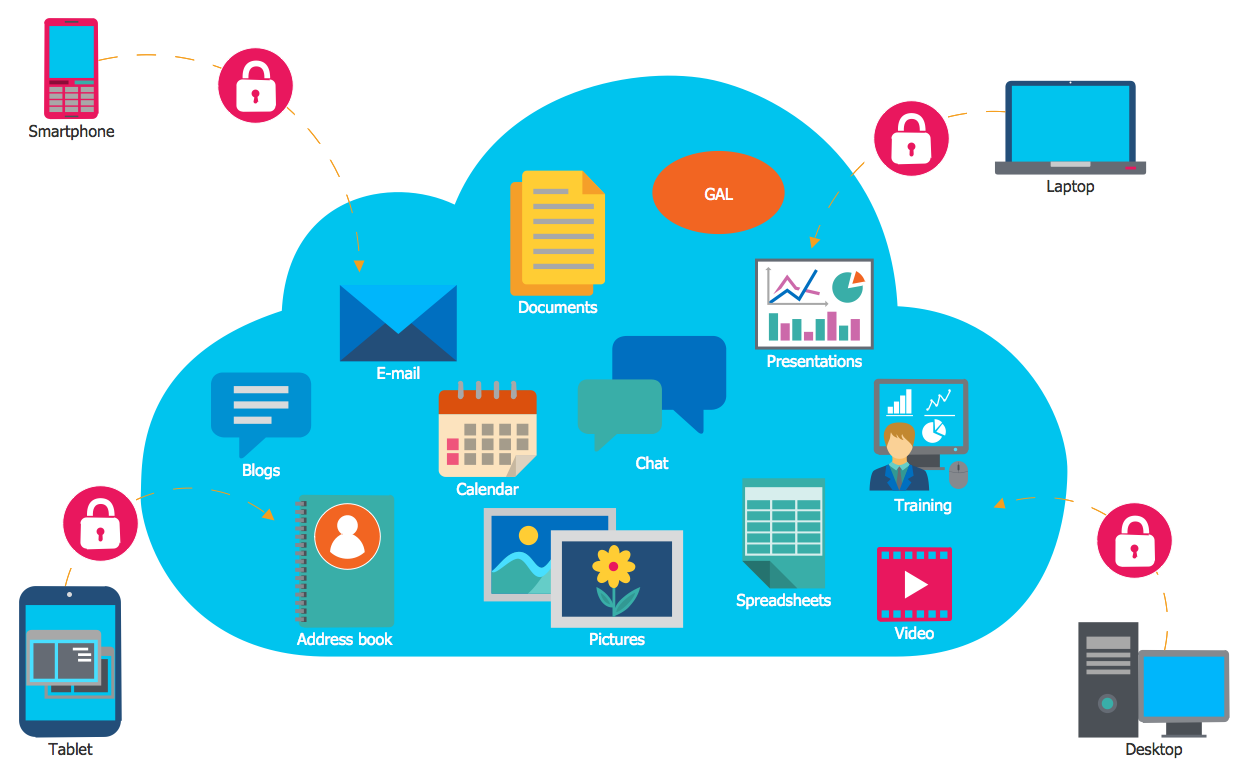 The Cloud Computing is the use of the software and hardware that includes the great number of computers connected over the communication network such as the Internet. The Cloud name comes from the usage the cloud symbol on the system diagrams as the abstraction for the complex network infrastructure. This term is used as a marketing metaphor for the Internet.
This example was created in ConceptDraw PRO using the Computer and Networks Area of ConceptDraw Solution Park and shows the Cloud Computing.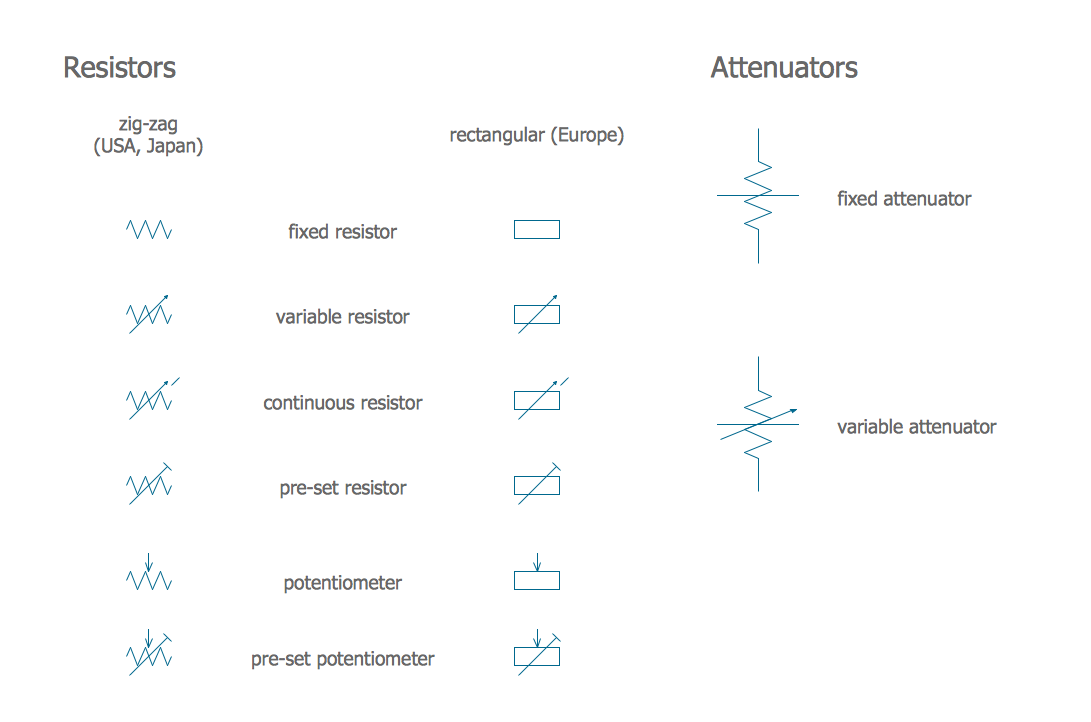 A resistor is a passive two-terminal electrical component that implements electrical resistance as a circuit element. Resistors may be used to reduce current flow, and, at the same time, may act to lower voltage levels within circuits. In electronic circuits, resistors are used to limit current flow, to adjust signal levels, bias active elements, and terminate transmission lines among other uses. Fixed resistors have resistances that only change slightly with temperature, time or operating voltage. Variable resistors can be used to adjust circuit elements (such as a volume control or a lamp dimmer), or as sensing devices for heat, light, humidity, force, or chemical activity.
26 libraries of the Electrical Engineering Solution of ConceptDraw PRO make your electrical diagramming simple, efficient, and effective. You can simply and quickly drop the ready-to-use objects from libraries into your document to create the electrical diagram.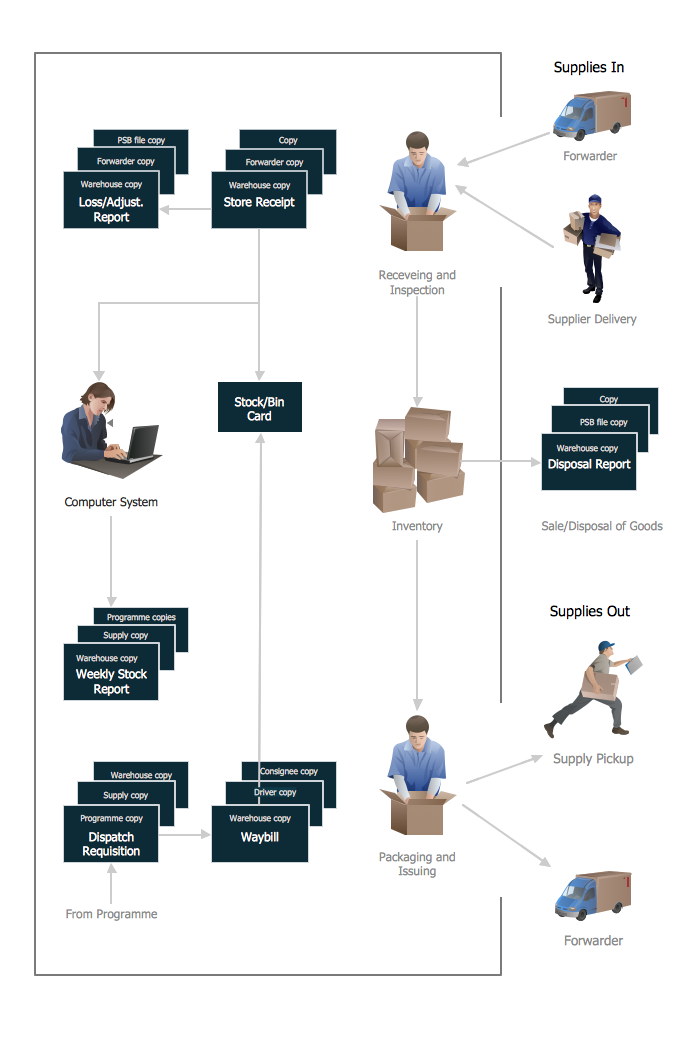 Warehouse Flowcharts are different diagrams describing wharehousing and inventory menagement processes. Typical purposes of warehouse flowcharts are evaluating warehouse performance and organizational performance, measuring efficiency of customer service. This type of workflow diagrams can be used for identifying any disconnection between business activities and business objectives.
Standard warehousing process flow diagram and standard workflow diagram used for process identification for further evaluating effectiveness and profitability of overall business process. Use the ConceptDraw PRO diagramming and vector drawing software extended with the Flowcharts solution from the Diagrams area of ConceptDraw Solution Park to design your own workflow diagrams, process flow diagram and flow charts. Need to use Process Flow Diagram for designing Warehouse packages flow.
ConceptDraw Arrows10 Technology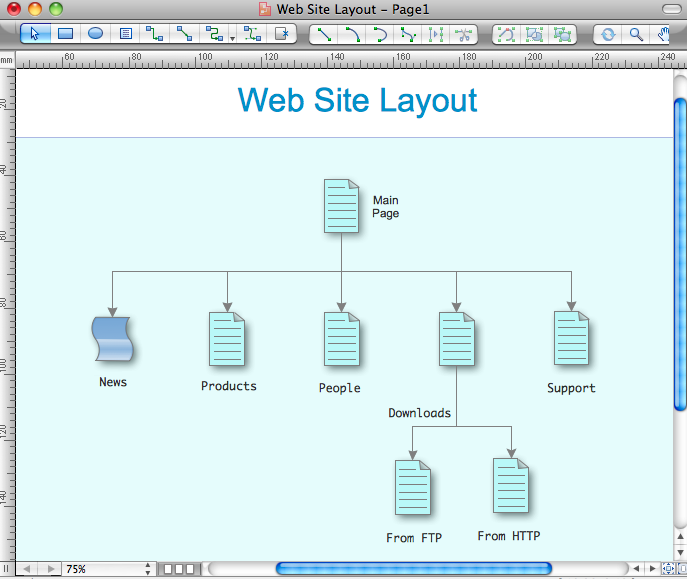 ConceptDraw is a good means of visualization of information of any kind as it features powerful graphic capabilities. The conception of using ConceptDraw and open formats by the programs that work with Internet can be used for displaying any data and any structure in Internet.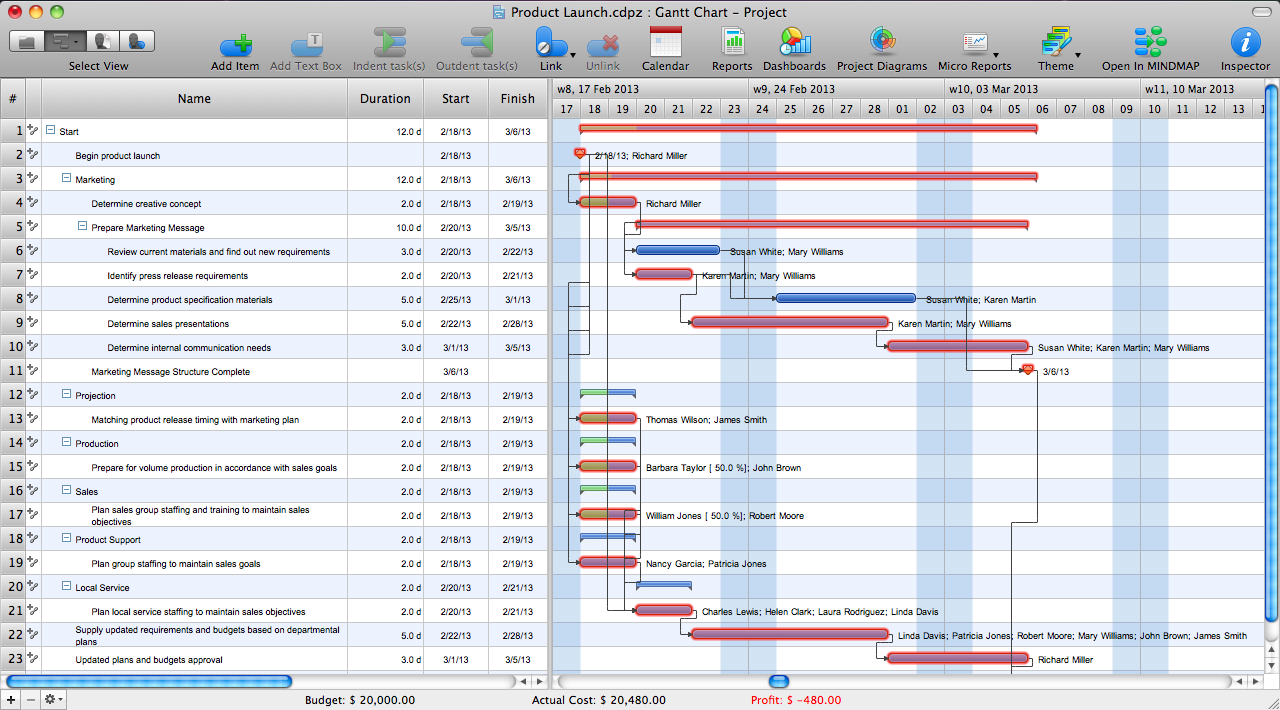 The Critical Path Method (CPM) is an algorithm for scheduling a set of project activities. It is an important tool for effective project management. ConceptDraw PROJECT implements this method to provide the user with a wide set of project management tools.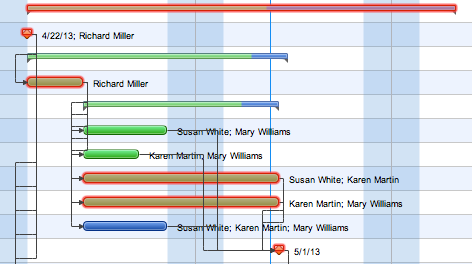 ConceptDraw PROJECT is the Gantt chart software that implements critical path method to provide the user with a wide set of project management tools.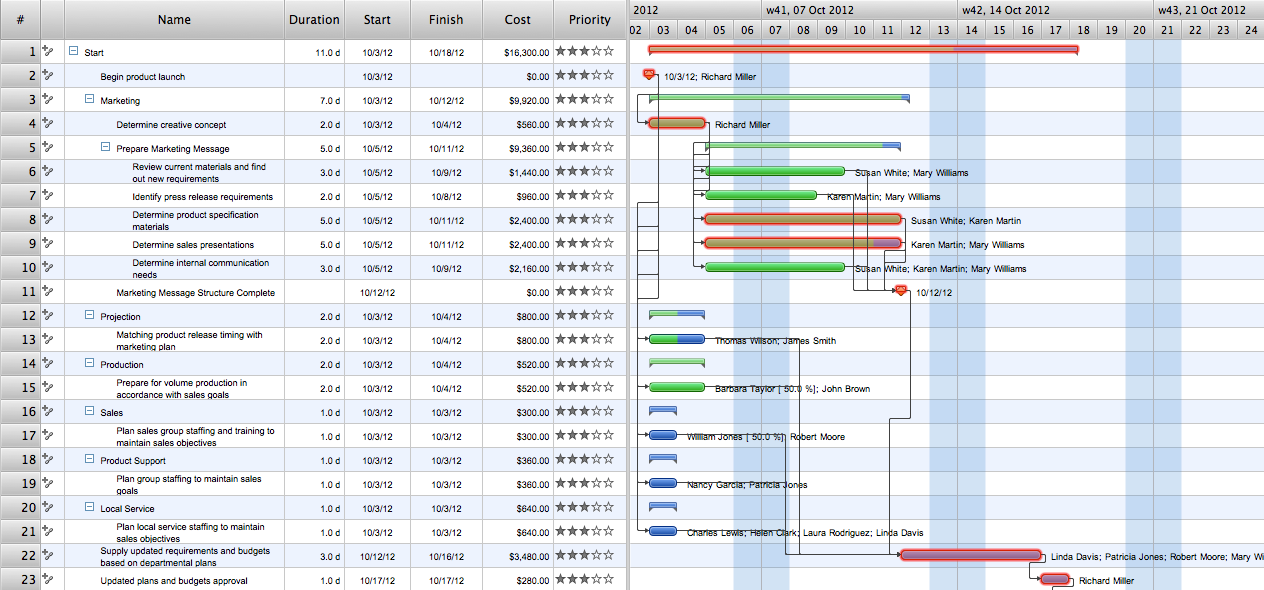 Gant Chart is a graphical representation of tasks as segments on a time scale. It helps plan and monitor project development or resource allocation. The horizontal axis is a time scale, expressed either in absolute or relative time.
what is software project management