Skype as eLearning Platform
Remote Learning
ConceptDraw MINDMAP has a new challenges in leading or taking instruction during remote mind map presentation and available to deliver lessons to a remote group via a Skype conference call.
The new eLearning for Skype solution simplifies training process and allow users to host content-rich presentations for small groups, remotely.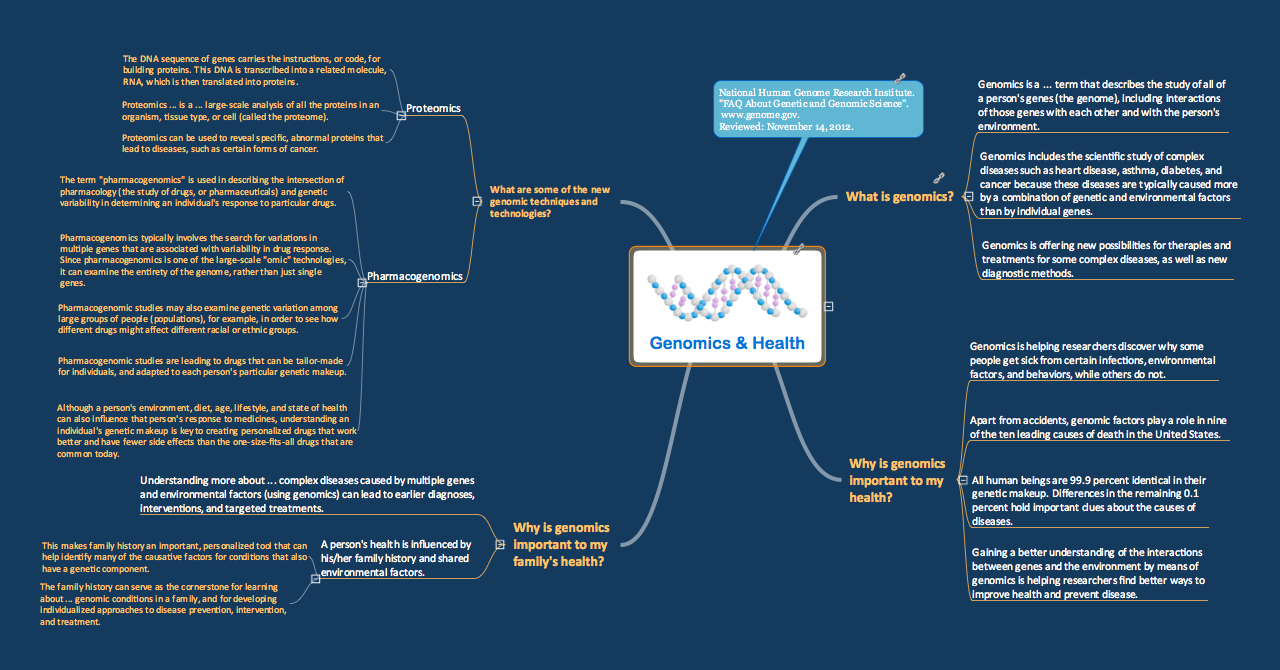 Sample 1. Genomics and Health mind map
for ConceptDraw eLearning for Skype solution
This map was created from content found at "FAQ About Genetic and Genomic Science" (National Human Genome Research Institute, www.genome.gov) and shows how simple in is to use a map structure to explain complex subjects.
The content from this map and maps similar to this can be used with the eLearning for Skype solution for ConceptDraw MINDMAP to present complex information in a simplified manner.
---
See also Samples:
EIGHT RELATED HOW TO's: