Map of UK — Great Britain Cities
"Great Britain, also known as Britain, is an island in the North Atlantic off the north-west coast of continental Europe. With an area of 209,331 km2 (80,823 sq mi), it is the largest island in Europe and the ninth-largest in the world. In 2011 the island had a population of about 61 million people, making it the third-most populous island in the world, after Java in Indonesia and Honshu in Japan. It accounts for the majority of the British Isles archipelago, along with over 1,000 smaller surrounding islands, including the island of Ireland to its west. The island is part of the United Kingdom of Great Britain and Northern Ireland, constituting most of its territory: most of England, Scotland, and Wales are on the island, with their respective capital cities, London, Edinburgh, and Cardiff. Politically, the term Great Britain usually extends to include surrounding islands that form part of England, Scotland, and Wales. The island is dominated by an oceanic climate with quite narrow temperature differences between seasons."
[from Wikipedia]
Cities
Aberdeen
Birmingham
Brighton
Bristol
Cardiff
Carlisle
Douglas
Dover
Edinburgh
Exeter
Glasgow
Holyhead
Inverness
Kirkwall
Leeds
Lerwick
Liverpool
London
Manchester
Newcastle
Norwich
Nottingham
Penzance
Southampton
Swansea
York
How to design the Map of UK fast and easy? It is incredibly convenient to use special software. ConceptDraw DIAGRAM diagramming and vector drawing software offers the Map of UK Solution from the Maps Area of ConceptDraw Solution Park specially developed to make easier drawing the maps of UK counties, various UK related thematic maps and cartograms on their base.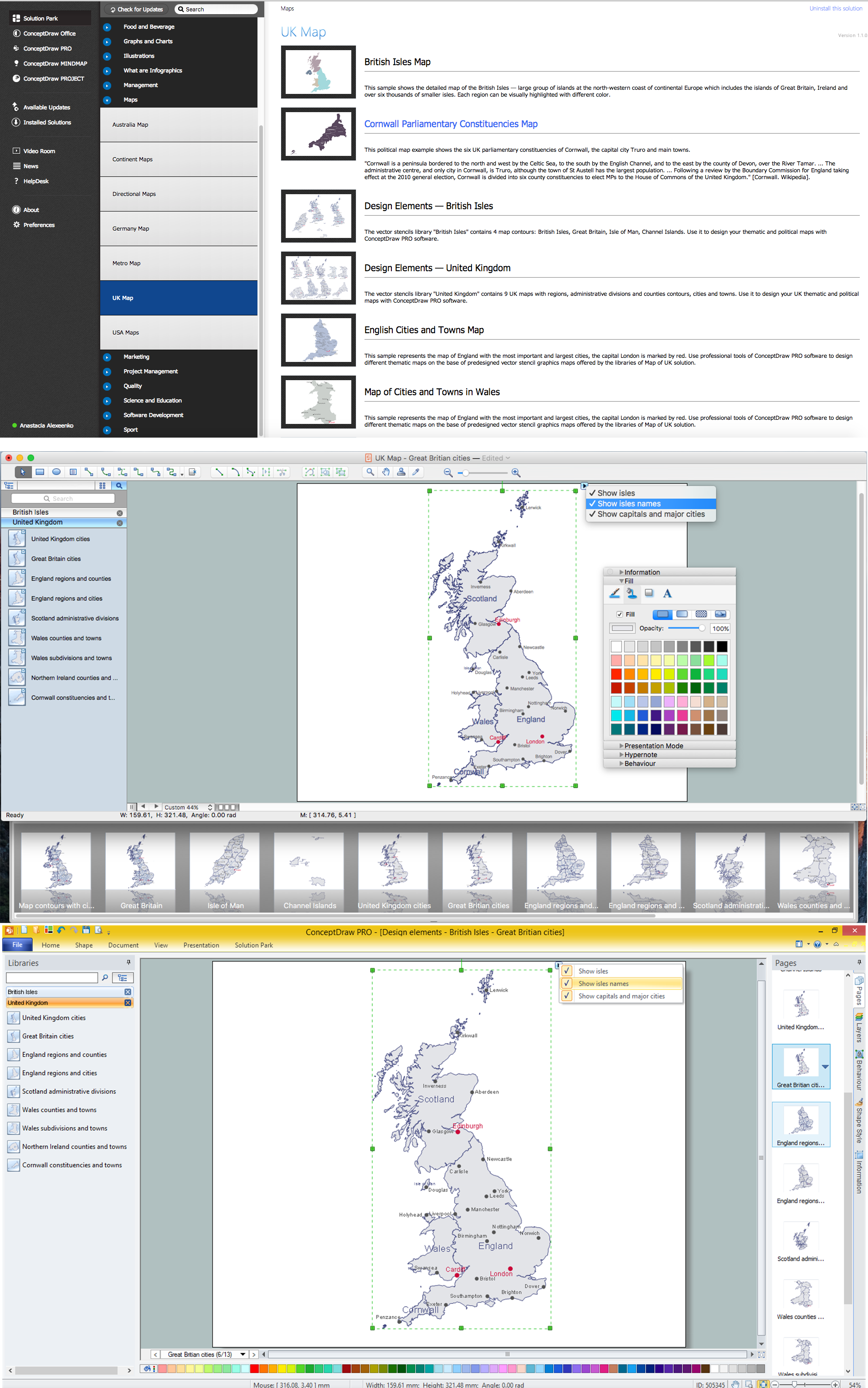 Example 1. UK Map Solution — Great Britain Cities
Map of UK Solution provides wide collection of predesigned maps of UK countries, islands and counties, and 2 libraries with 12 ready-to-use vector maps objects which lie at the base of included samples.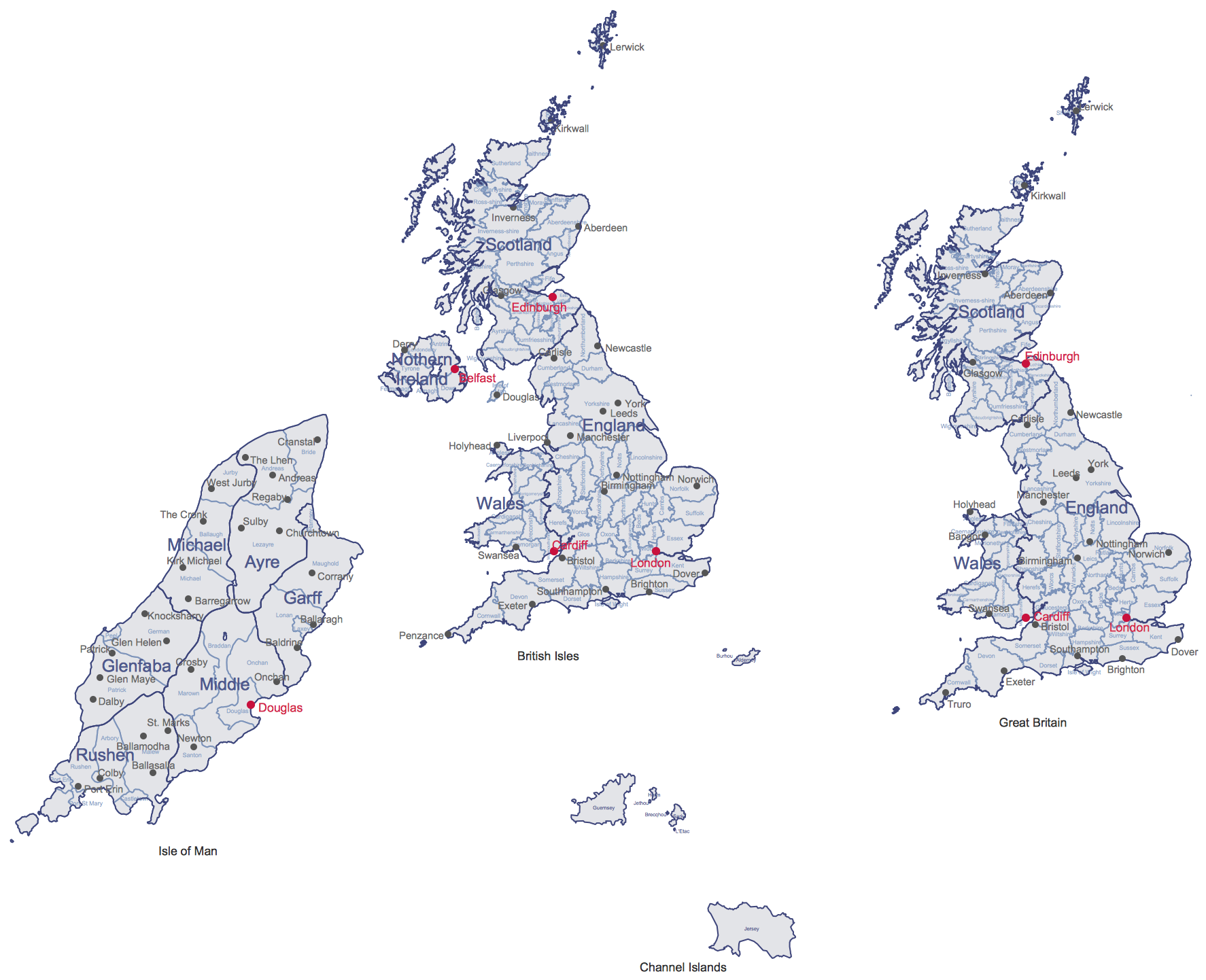 Example 2. British Isles Library Design Elements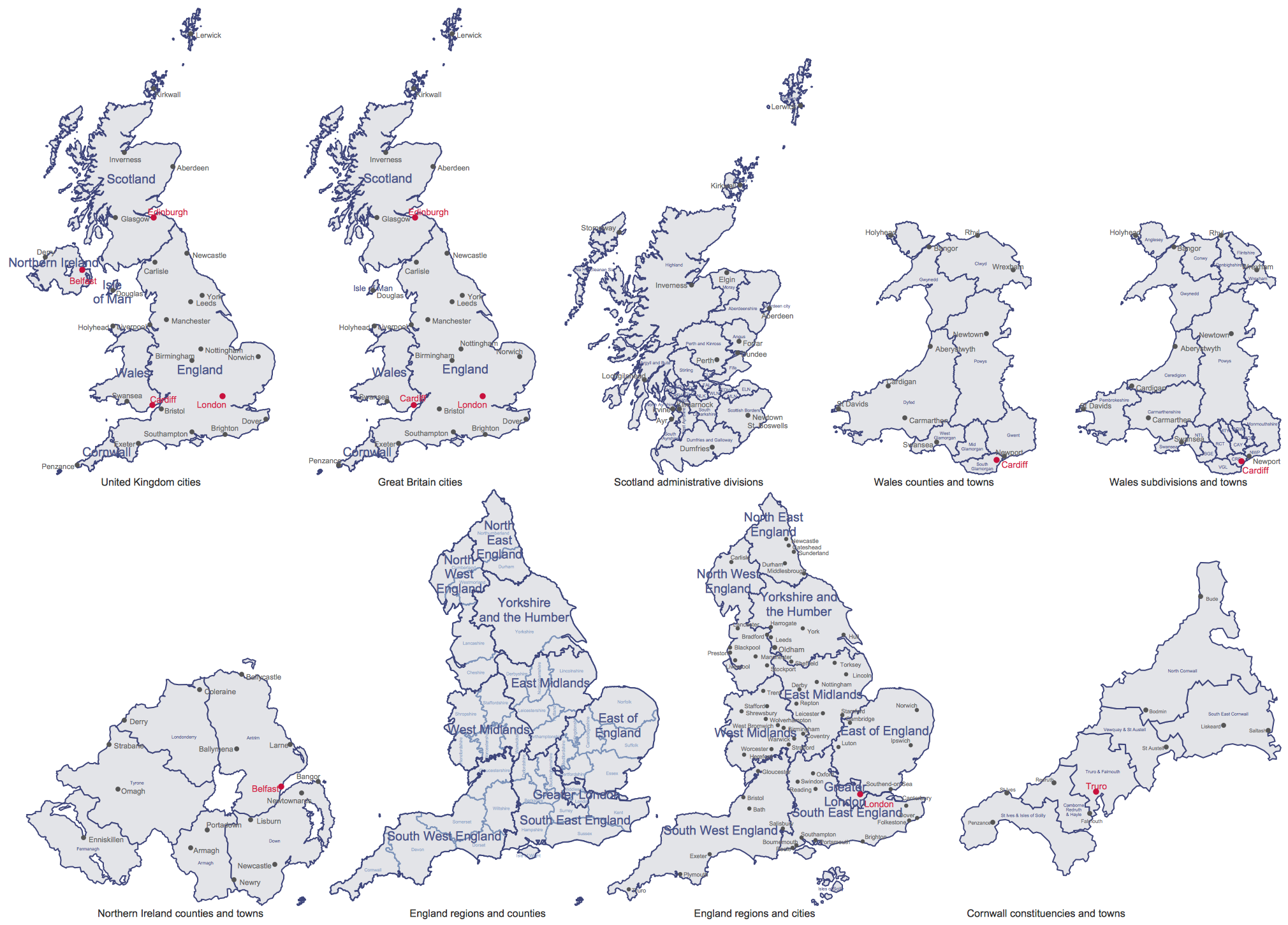 Example 3. United Kingdom Library Design Elements
Thanks to all these tools, now design of UK Map and thematic maps for the countries included to UK is very simple process. All that you need is follow the next steps:
create new ConceptDraw document,
drag the needed objects from the libraries of Map of UK Solution,
make changes in color style and apply the commands from the object's action menu to make your map colorful and successful.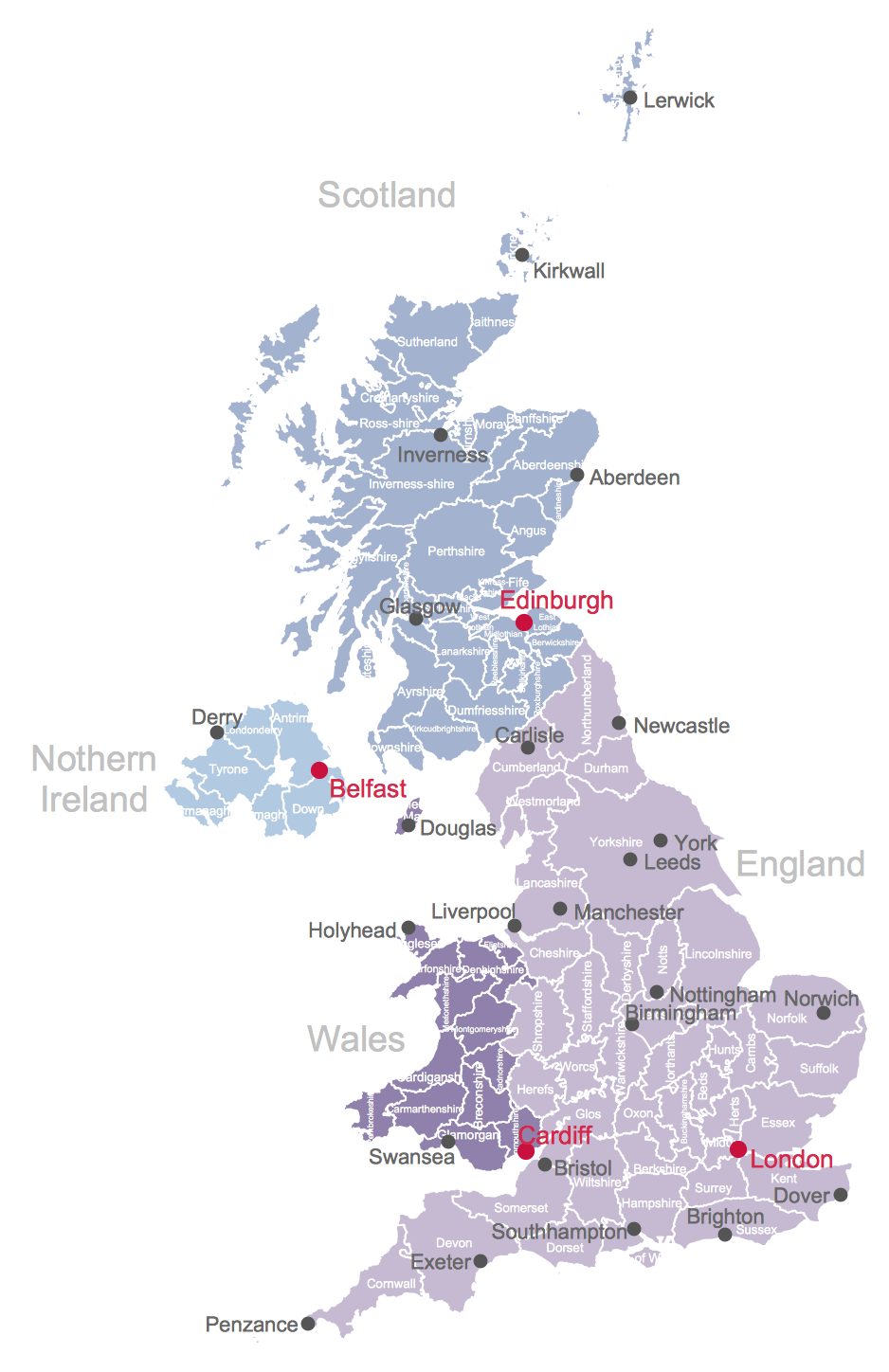 Example 4. Map of UK — British Isles Counties
The maps, geospatial infographics and especially thematic maps which are the popular visual way of studying different points of interest and geographical data, all they are incredibly useful in various scientific fields. Design them easy in ConceptDraw DIAGRAM
Use the Map of UK solution for ConceptDraw DIAGRAM software to design your own Map of UK quick, easy and effective, and then successfully use it in your life or work activity.
All source documents are vector graphic documents. They are available for reviewing, modifying, or converting to a variety of formats (PDF file, MS PowerPoint, MS Visio, and many other graphic formats) from the ConceptDraw STORE. The Map of UK Solution is available for all ConceptDraw DIAGRAM users.
FOUR RELATED HOW TO's:
Germany, officially the Federal Republic of Germany, is a federal parliamentary republic in West-Central Europe. You need design the map of Germany or detailed map of Germany with cities fast and easy? We reccomend you to use the indispensable ConceptDraw DIAGRAM diagramming and vector drawing software extended with unique Germany Map Solution from the Maps Area of ConceptDraw Solution Park.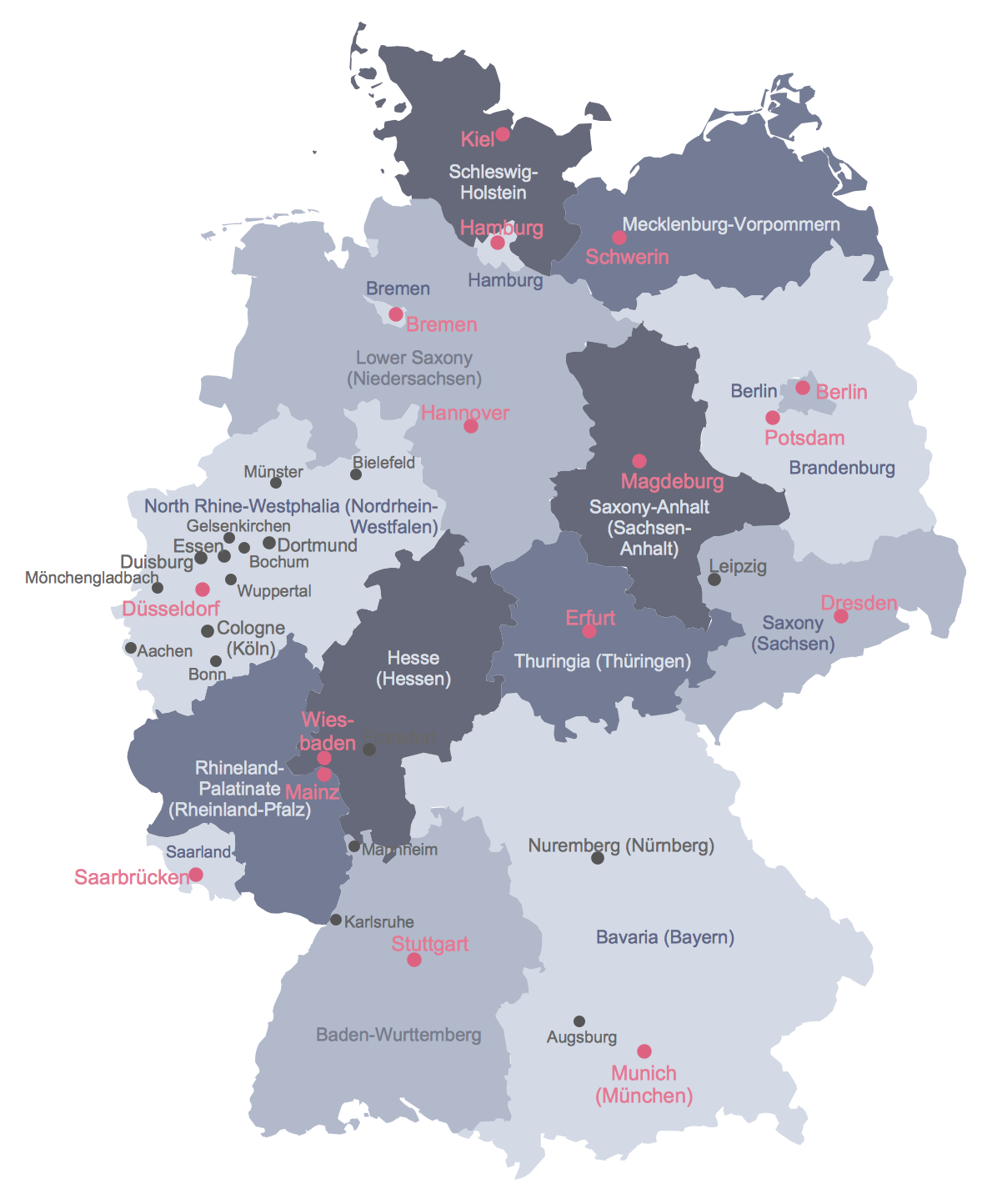 Picture: Map of Germany
Related Solution:
Building plans are usually very complicated and a hard work to do. It would be nice to use a proper drawing software to facilitate the task. Design a site plan quick and easily with all the stencils and samples from ConceptDraw libraries. This drawing shows content of the ConceptDraw vector libraries related to the site planning and arrangement of the living environment. ConceptDraw delivers about 50 libraries containing near one and a half thousands vector objects that will help you to design territory arrangement plans and make the Site plan sketches. You can use the Parking and Roads library for designing a parking space, or drawing transport management schemes. The Site Accessories library provides a number of objects, that allow you to depict various equipment of vehicle access control, street lamps, benches, trash cans and other items of the street environment.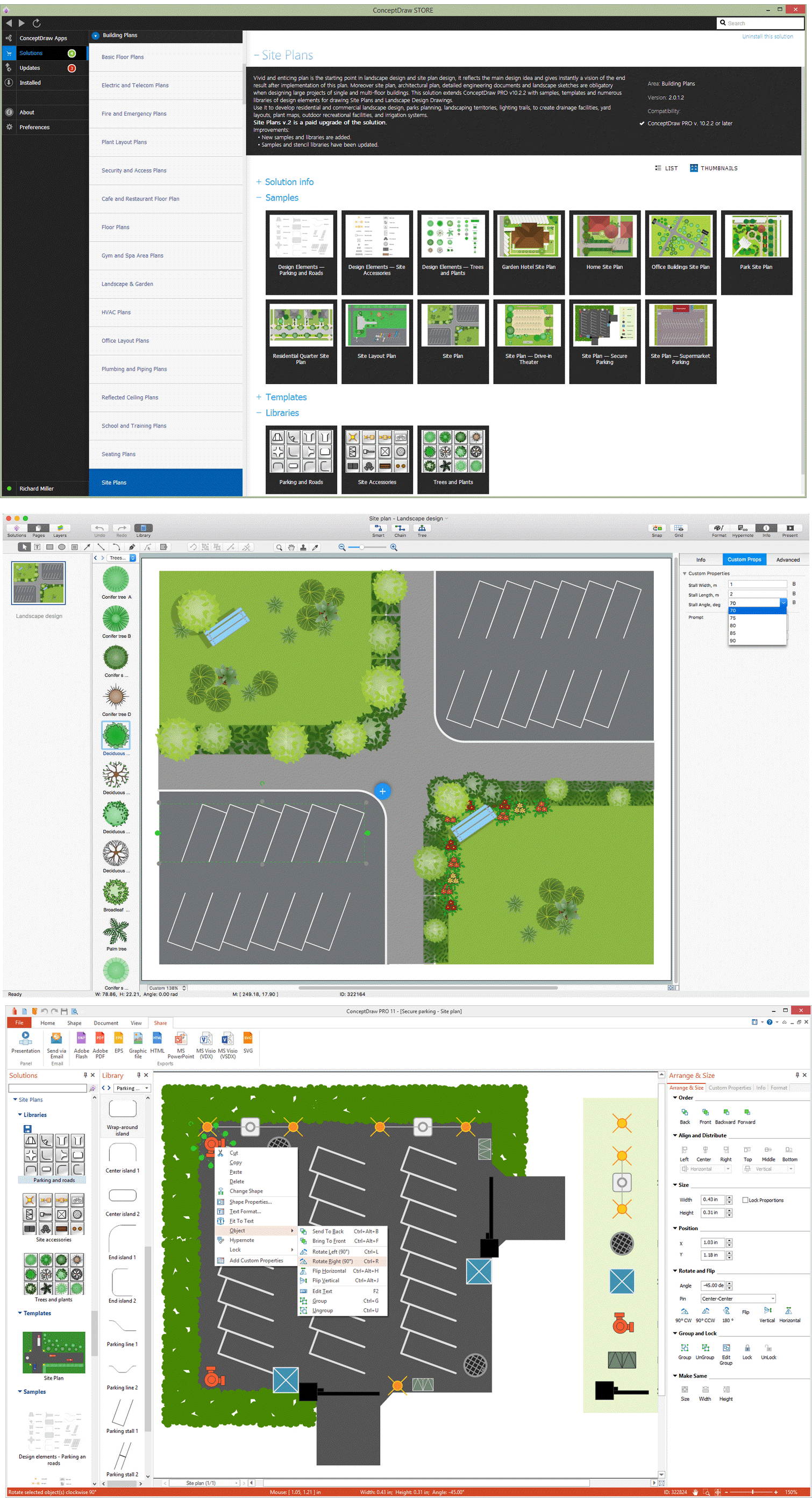 Picture: Building Drawing Software for Design Site Plan
Related Solution:
The vector stencils library Belarus contains contours for ConceptDraw DIAGRAM diagramming and vector drawing software. This library is contained in the Continent Maps solution from Maps area of ConceptDraw Solution Park.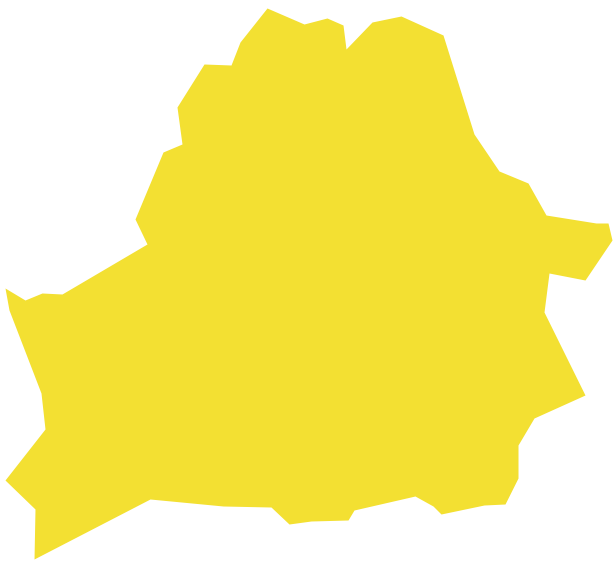 Picture: Geo Map - Europe - Belarus
Related Solution: