7 Management & Planning Tools
Use 7 MP Tools for step-by-step analysis of problems and to plan corrective actions.
Problem analysis: structure problem affecting factors, analyze their cause and effect relations, highlight factor drivers and indicators, prioritize factors using ranking by criteria set, analyze factor root causes and develop corrective actions.
Action planning: define people and groups involvement in corrective actions by roles, identify logical sequences of scheduled actions and critical path of problem solving, identify possible risks of action plan and propose preventive actions.
Use visual communication during all steps of issue management to improve understanding and gain team involvement.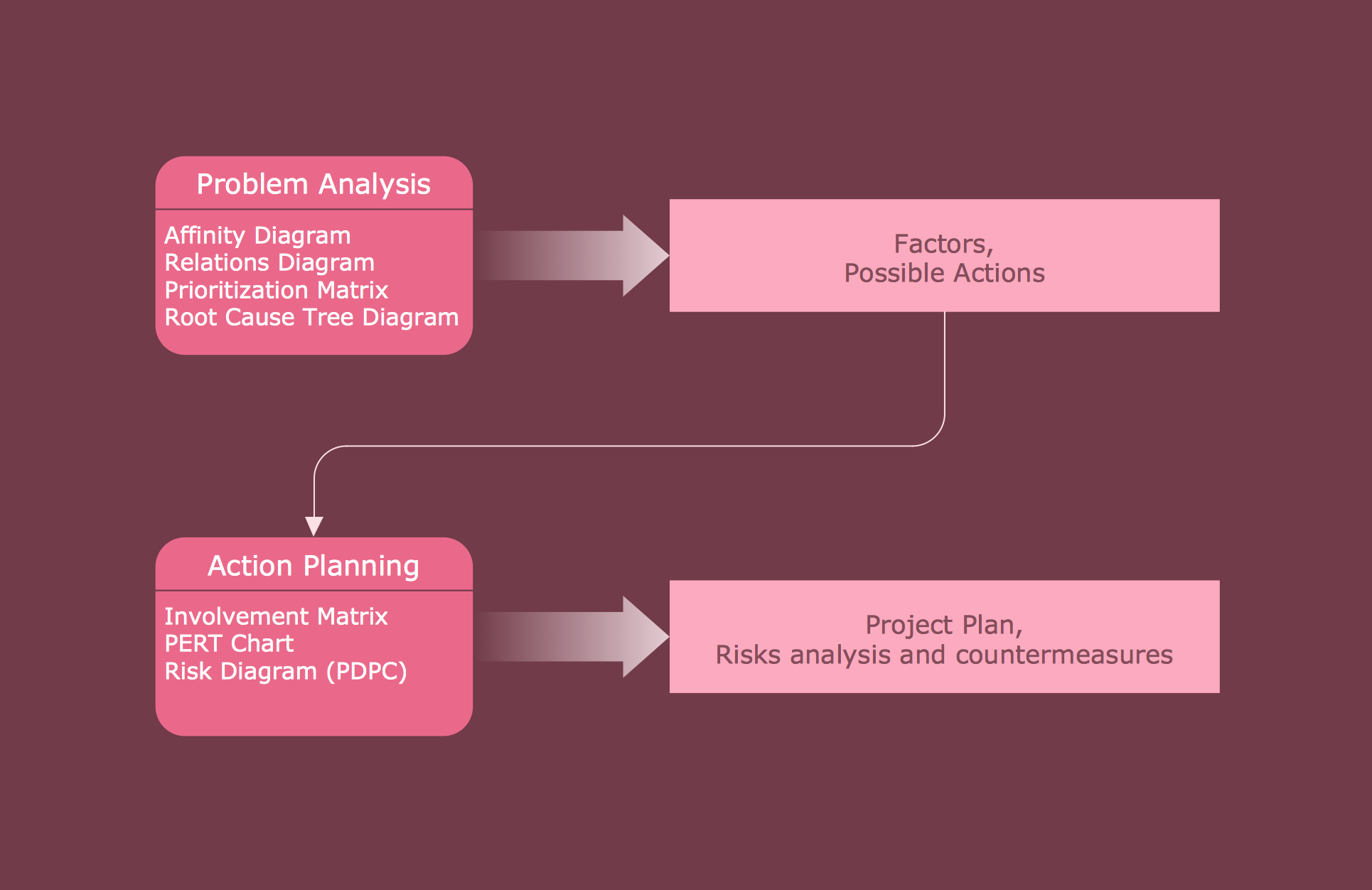 Example 1. 7 Management & Planning Tool
Benefits
The "7 Management and Planning Tools" solution implements well-known methodologies for problem analysis and solving. Different products from the ConceptDraw Office suite can be used as a complete solution for any of the methodologies in this solution. ConceptDraw Office provides visual communication during every stage of work.
Objective
Provide comprehensive tool for problem analysis that supports any of the methodologies.
Solution Purpose
Assists in the solving of common business problems by using a step-by-step methodology for problem identification, analysis, planning of solving actions and countermeasures to address risks.
Intended For
This comprehensive solution set is intended for managers in medium to large companies, who are looking for tools to address issue management. The 7 MP solution is intended for business consultants, trainers and coaches to visualize the problem solving by using 7 MP Tools methodology.
Products and methods
ConceptDraw MINDMAP is used for structuring, analyzing information. ConceptDraw DIAGRAM is used to generate ready-for-presentation documents and diagrams. ConceptDraw PROJECT is a powerful, prfessional tool for project planning and PERT chart generation.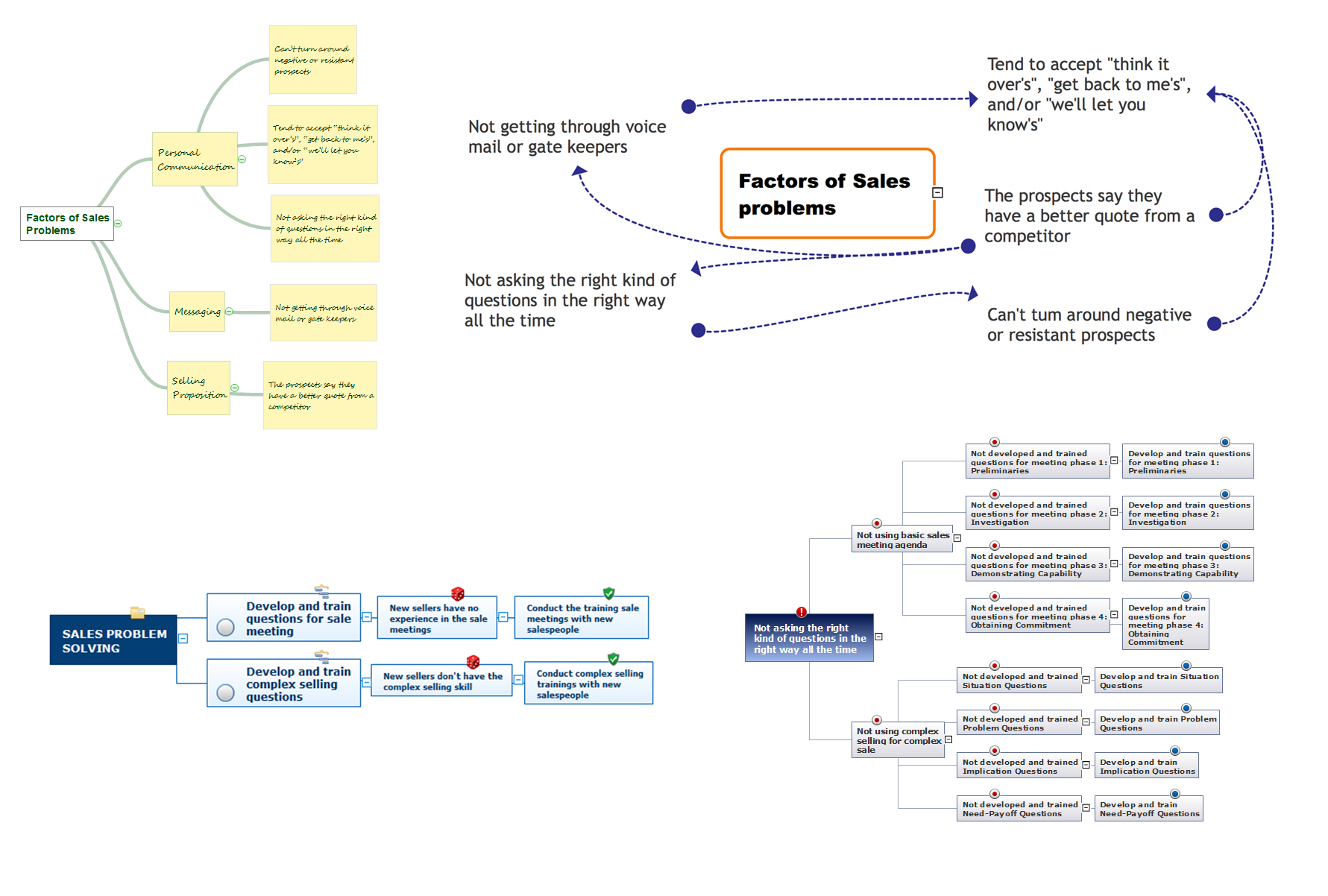 Example 2. Problem Analysis, Action Planning
The Benefits for ConceptDraw MINDMAP Software
ConceptDraw MINDMAP is effective for brainstorming, designing mind maps, idea generating, creative and lateral thinking, creativity and problem solving.
ConceptDraw MINDMAP is ideal for team and personal work in Business, Marketing and Project Management.
The libraries with large quantity of vector objects help to illustrate your mind maps and to make them bright, visual and comprehensible.
Use of View Navigator tool lets create presentations from a mind map: you can simply select the map parts you want to present, sequence your slides, and preview the presentation.
ConceptDraw MINDMAP provides wide capabilities of importing and exporting in various formats: Microsoft PowerPoint, Microsoft Word, MS Excel, Mindjet MindManager, image, HTML, PDF file.
TEN RELATED HOW TO's: