How to Create Presentation
of Your Project Gantt Chart
During the planning, discussing and execution of a project you may need to prepare a presentation using project views such as the Gantt Chart, Multiproject Dashboard or Resource Usage View. It's easy do with ConceptDraw PROJECT !
First you need to set your screen up according to the presentations needs. For example, hide some columns, close Panels, and change the timescale.
Then switch to the Reports tab and find the Presentation group on the toolbar.
Press the Capture slide button. The slide will appear in the pop-up Slide Preview panel.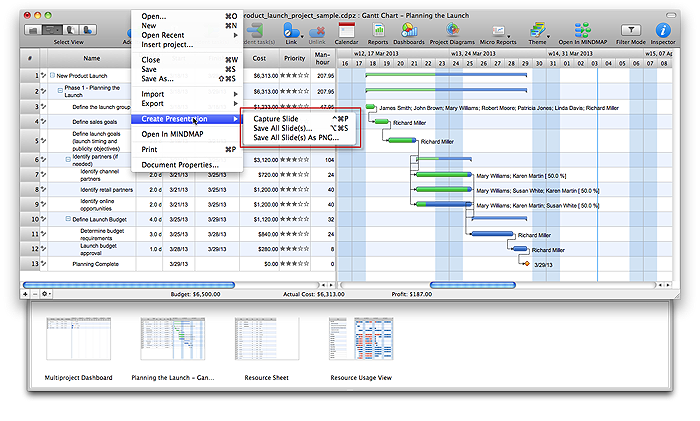 Pic. 1. ConceptDraw PROJECT window with Slide Preview panel.
You can then switch to another view and capture a new slide. Manage your slides in the Slide Preview panel using the context menu.
Once you have all slides you need, you can output them into a PowerPoint Presentation.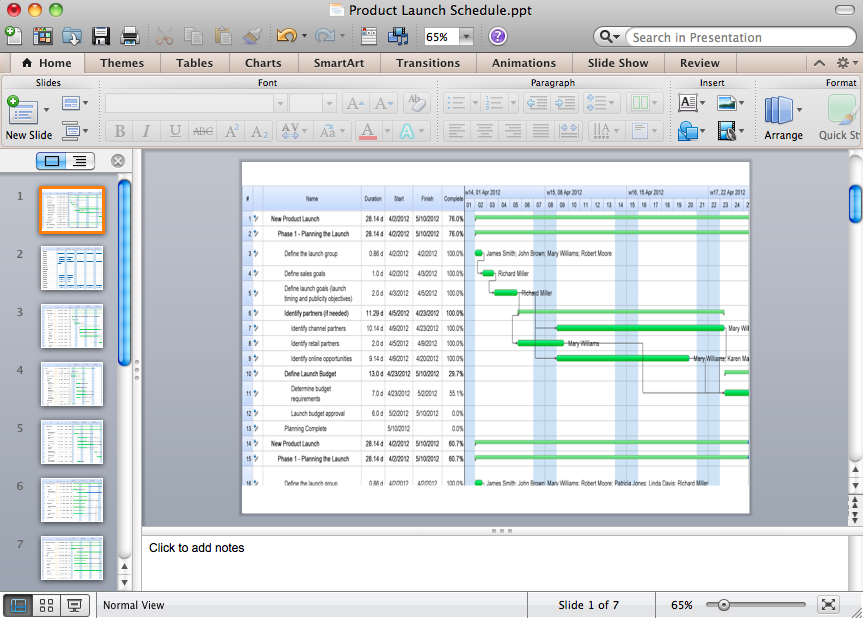 Pic. 2. PowerPoint presentation of a Gantt chart.
Should you want to use images instead of the presentation software, use the PNG button. You'll get a set of images as a result.
---
TEN RELATED HOW TO's: