Create Flowchart - Making a Flowchart
A Flowchart is a type of chart which visually shows a process, algorithm of a program or workflow. The steps / operations on flowchart are represented as boxes of various types which are connected by arrows.
The Flowchart is a very popular type of diagram, it is widely used for analyzing, designing, managing and visualizing the business and technical processes, various software algorithms. But how to create Flowchart quick and easy?
Flowcharts solution from the "Diagrams" area of ConceptDraw Solution Park helps you to design the professional looking Flowchart Diagrams quick and easy using the ConceptDraw DIAGRAM diagramming and vector drawing software.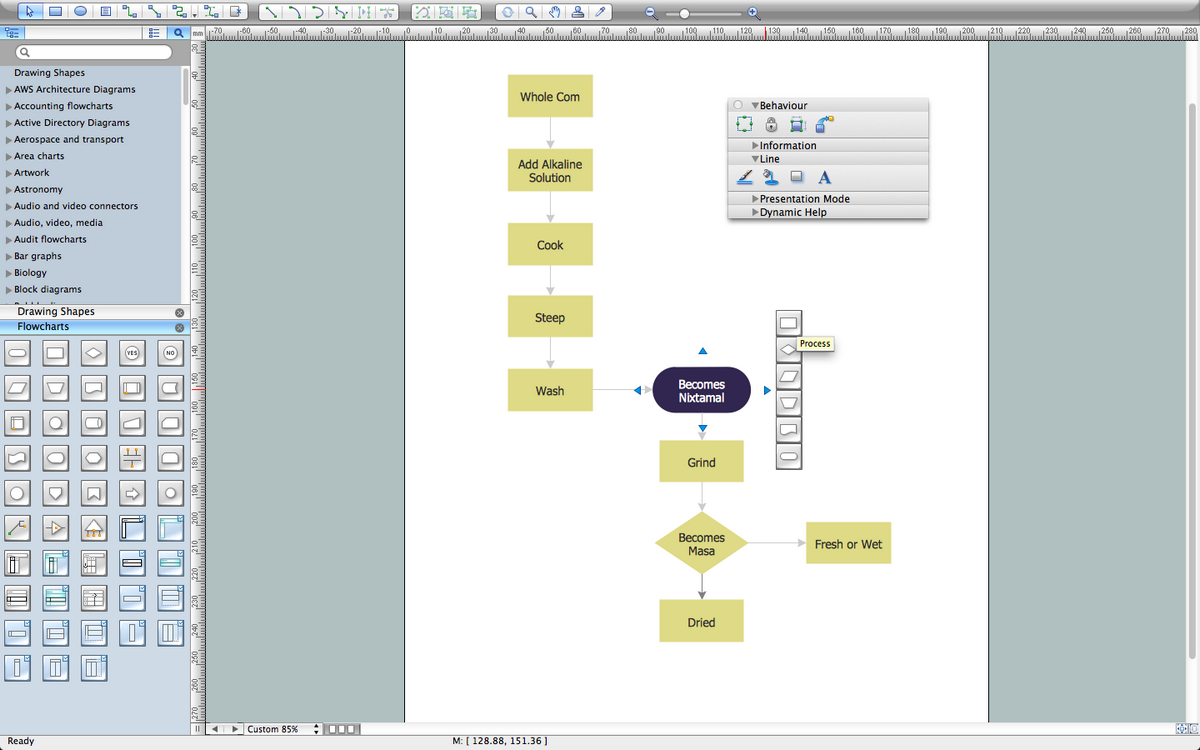 Example 1. Create Flowchart in ConceptDraw DIAGRAM software
Flowcharts Solution provides 2 libraries:
Flowchart library - contains 26 ready-to-use predesigned vector objects,
Flowcharts Rapid Draw library - contains 39 vector objects.
To create Flowchart in ConceptDraw DIAGRAM quickly and effectively:
create ConceptDraw document,
open the Flowchart or Flowcharts Rapid Draw library, simply drag-and-drop the needed objects from the library into your document,
connect the objects in the needed order.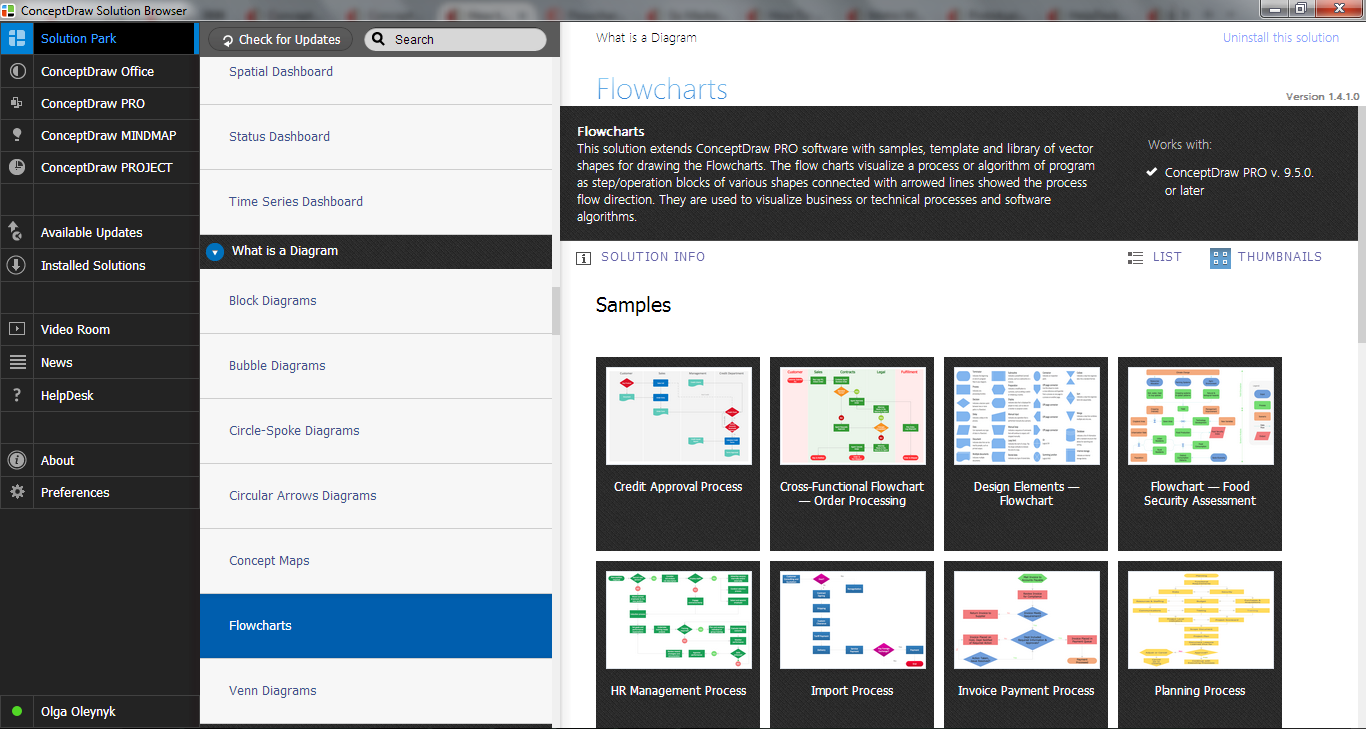 Example 2. Flowcharts Solution in ConceptDraw STORE
It's very convenient to use the predefined template and samples from ConceptDraw STORE for creating the Flowchart Diagrams in one moment.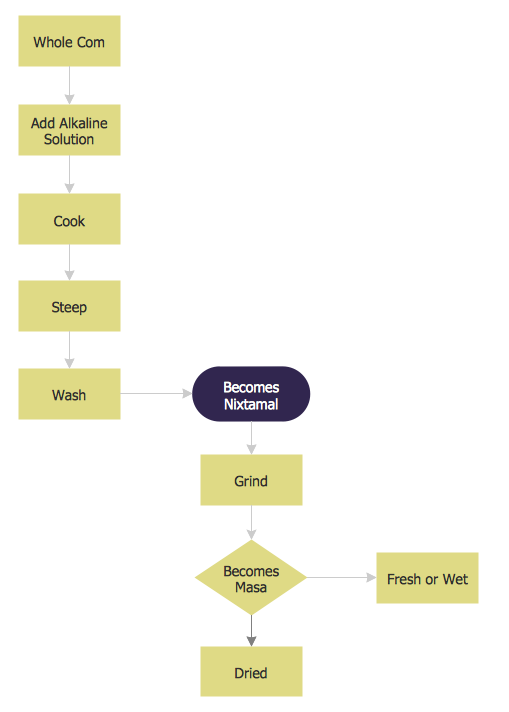 Example 3. Flowchart of Nixtamalization process
This example was redesigned from the Wikimedia Commons [commons.wikimedia.org]
This Flowchart Diagram of Nixtamalization and Masa production process was created in ConceptDraw DIAGRAM diagramming and vector drawing software using the Flowcharts solution from ConceptDraw Solution Park.
"Nixtamalization typically refers to a process for the preparation of maize (corn), or other grain, in which the grain is soaked and cooked in an alkaline solution, usually limewater, and hulled. Masa is Spanish for dough. In the Americas, it is often short for masa de maíz, a maize (corn) dough made from freshly prepared hominy." [from Wikipedia]
Use the Flowcharts solution for ConceptDraw DIAGRAM software to create Flowchart Diagrams of any complexity quick and easy.
All source documents are vector graphic documents. They are available for reviewing, modifying, or converting to a variety of formats (PDF file, MS PowerPoint, MS Visio, and many other graphic formats) from the ConceptDraw STORE. The Flowcharts Solution is available for all ConceptDraw DIAGRAM or later users.
TEN RELATED HOW TO's: