Delivers in-depth drawing and diagramming power in an accessible package, simplifying and streamlining what used to be complex processes.
ConceptDraw DIAGRAM utilizes sophisticated technologies to save you time, often requiring just a single click. ConceptDraw Solutions allow you to extend the core functionality of ConceptDraw DIAGRAM to meet business-specific needs. INGYRE allows you to create project dashboards to track data from your projects. Live objects let you create diagrams and drawings that can reflect current data from external sources. Dynamic presentations allow you to collaborate with team members in a meeting setting and make adjustments to your drawings on the fly. Extensive import and export options make your diagrams remarkably flexible for sharing. No other product offers these powerful features.
Integration Technologies
ConceptDraw DIAGRAM incorporates several integration technologies to streamline workflow and increase productivity. These technologies allow you to utilize external data for up to the minute status reports, create dashboards that show project status, and create presentations with your data that can fit many situations and audiences.
Live Objects
This technology provides you with tools to create objects that automatically change their visual appearance or provide computed results. Any live Object's appearance can be changed manually or in response to external data. An ordinary graphic object can be turned into a sophisticated Live Object using ConceptDraw Basic Script programming language. ConceptDraw Solutions contain many additional solutions that utilize the live object technology in ConceptDraw DIAGRAM.
INGYRE
This integration technology allows your data to flow freely between all ConceptDraw OFFICE applications. By integrating your data with ConceptDraw DIAGRAM, you can automatically create project management diagrams and reports, along with project dashboards that give you up-to-date status reports. You can also use ConceptDraw DIAGRAM as a presentation engine for your project or mind map data.
ConceptDraw Basic
This integration scripting language is for collecting and exchanging data with internal and external applications. ConceptDraw Basic is a great tool for creating sophisticated object libraries with user-defined behavior and a professional visual appearance.
The scripting technology can be used by company or third-party developers for customizing data integration solutions that use ConceptDraw DIAGRAM for Microsoft Windows and Apple computers eliminating integration barriers that can exist in mixed computing environments.
Exporting ConceptDraw DIAGRAM Presentations
In addition to internal presentation engine, you can export ConceptDraw DIAGRAM presentations to Microsoft PowerPoint, HTML, and animated GIF giving you presentation options to suit a variety of different situations and audiences.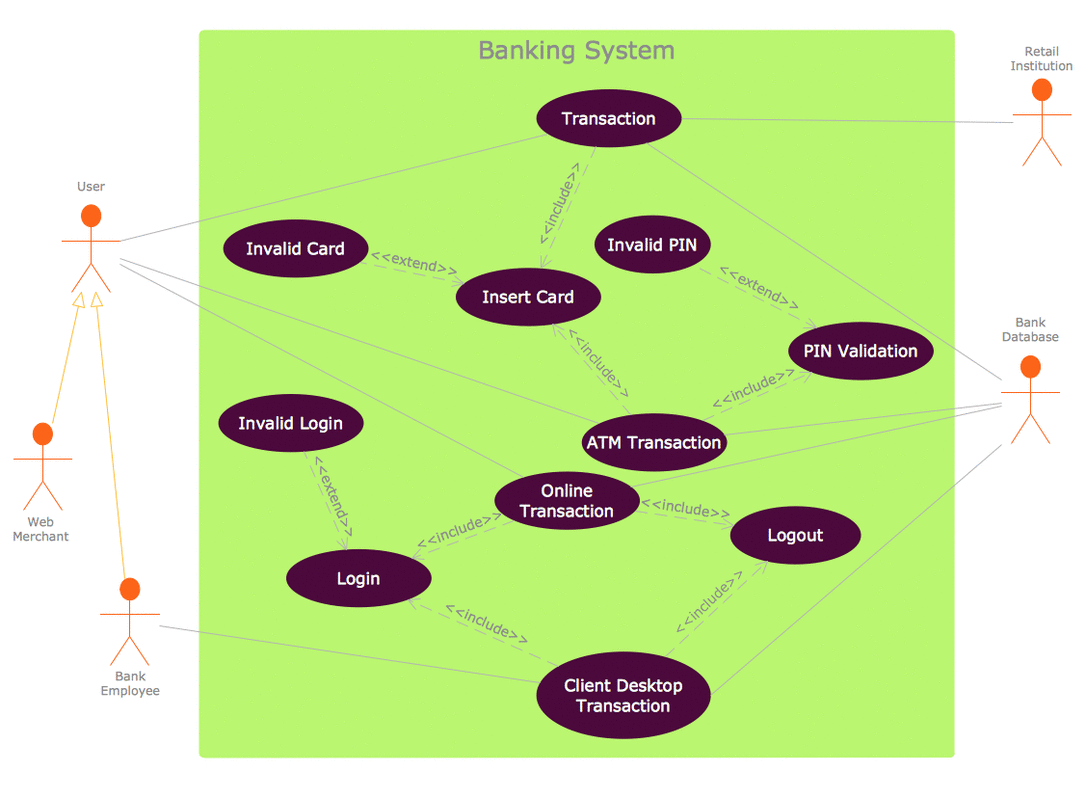 Importing and Exporting
ConceptDraw DIAGRAM supports the import and export of many file formats, allowing you to integrate with numerous data sources.
ConceptDraw Solutions
The value of ConceptDraw DIAGRAM goes far beyond the core product. With ConceptDraw Solutions, you can extend the functionality of ConceptDraw DIAGRAM with business-specific solutions — for everything from business strategy and project management, to education and human resources. ConceptDraw Solutions offers additional tools, templates, object libraries, live object collections, sample documents, training materials, and much more. For example, project managers can find additional project dashboards for driving and managing their projects.