Workflow Flowchart Symbols
The Workflow diagrams are the specialized type of flowcharts which allow to visualize any sorts of step-by-step processes. They are usually created as flowcharts, with objects that represent in a simple visual manner the steps in the process connected by arrows that indicate the next step.
The ability easily create Workflow diagrams visually describing the tasks, documents associated with the tasks, people which are responsible for execution at each stage of workflow is made possible with Workflow Diagrams solution. So thanks to all this information represented on the Workflow Diagram, it is becomes possible effectively optimize a workflow and discover its inherent weak points.
This solution extends ConceptDraw DIAGRAM with a Workflow Diagram library that contains large collection of predesigned workflow flowchart symbols - 39 vector objects that can be used when representing the transferring of data, documents, and tasks during performance of a work process.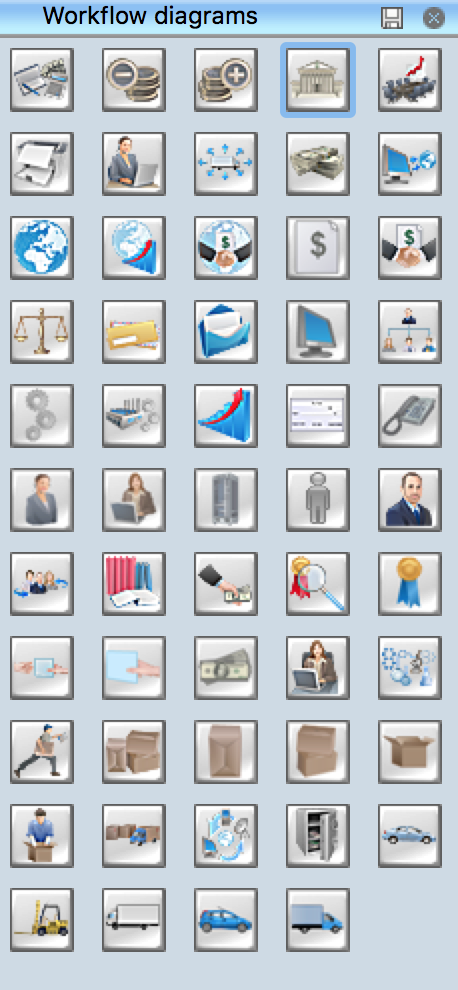 Example 1. Workflow Diagram Symbols Library
You can start drawing a Workflow Diagram at new document using the ready-to-use symbols from the Workflow Diagram library, or use as the base ready Workflow Diagram template also included to Workflow Diagrams solution and offered by ConceptDraw STORE.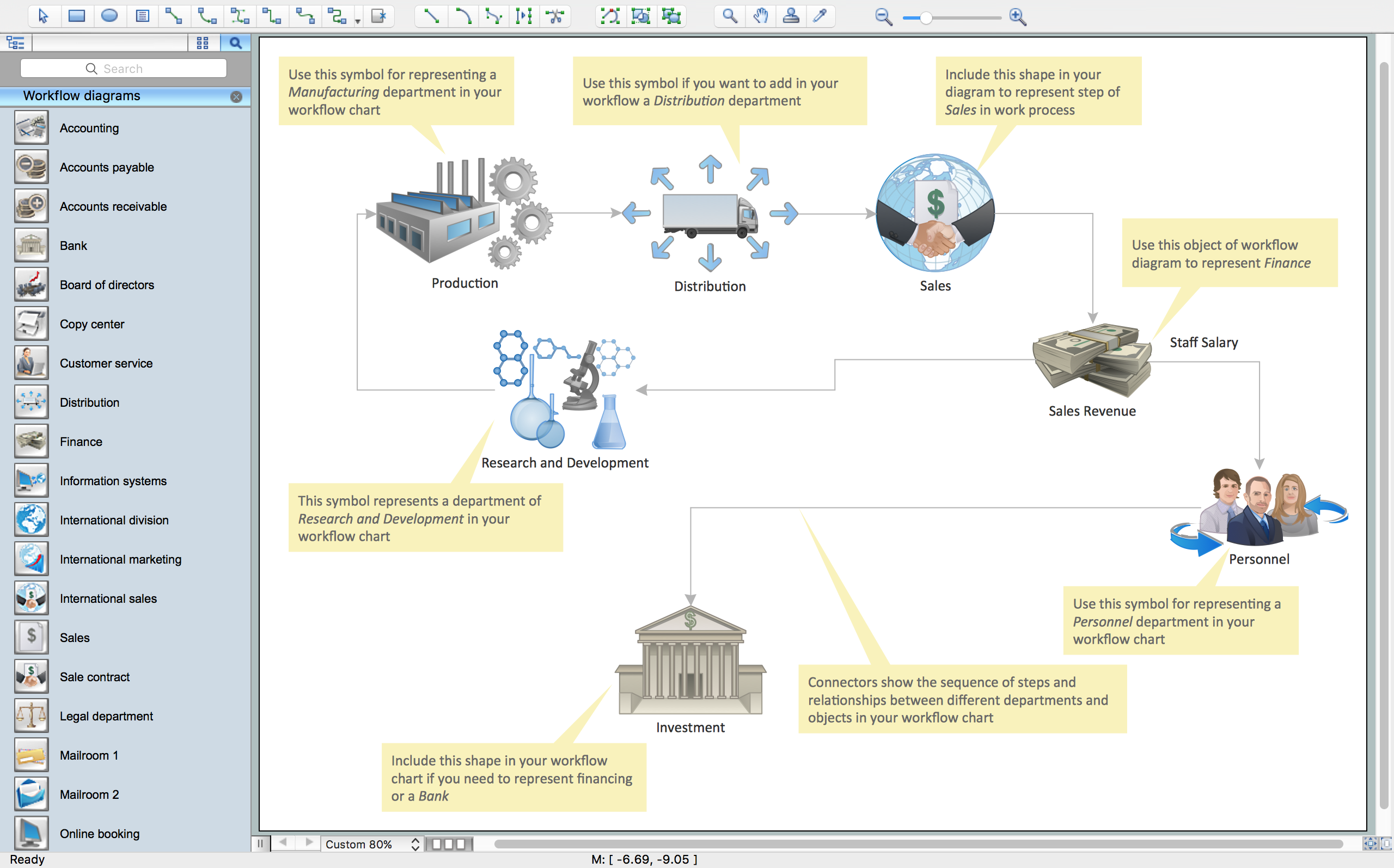 Example 2. Workflow Flowchart Template
To illustrate the workflow, represent each step with a pictorial symbol from the Workflow Diagrams library, connect each next step with the previous using the arrows that indicate the flow's direction.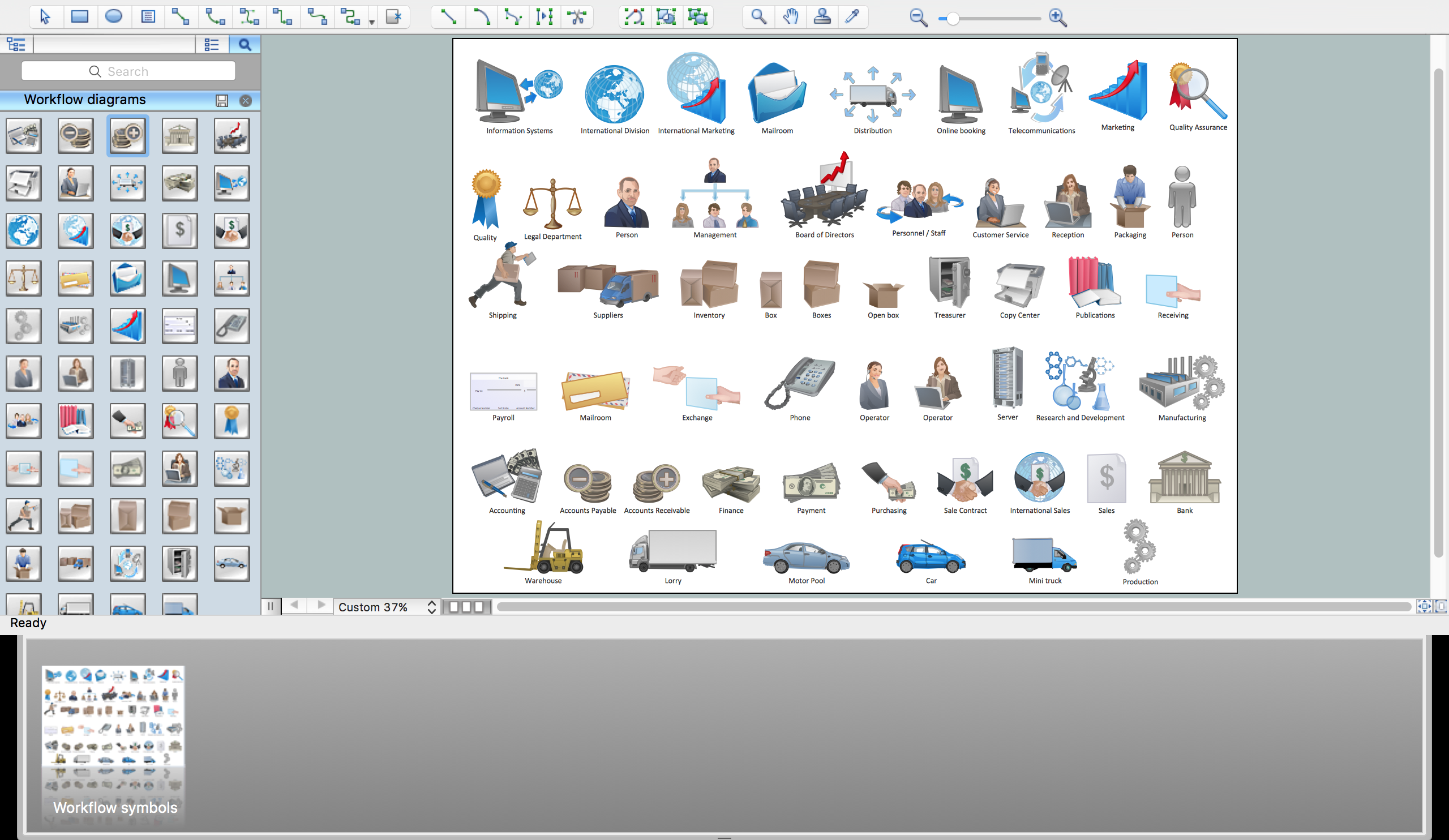 Example 3. Workflow flowchart symbols
The ConceptDraw DIAGRAM offers for its users powerful RapidDraw technology which is ideal for generating the many repeatable tasks that can make up a workflow and allows create the process steps with a single click. For its activation, click the Rapid Draw button on the Shape toolbar.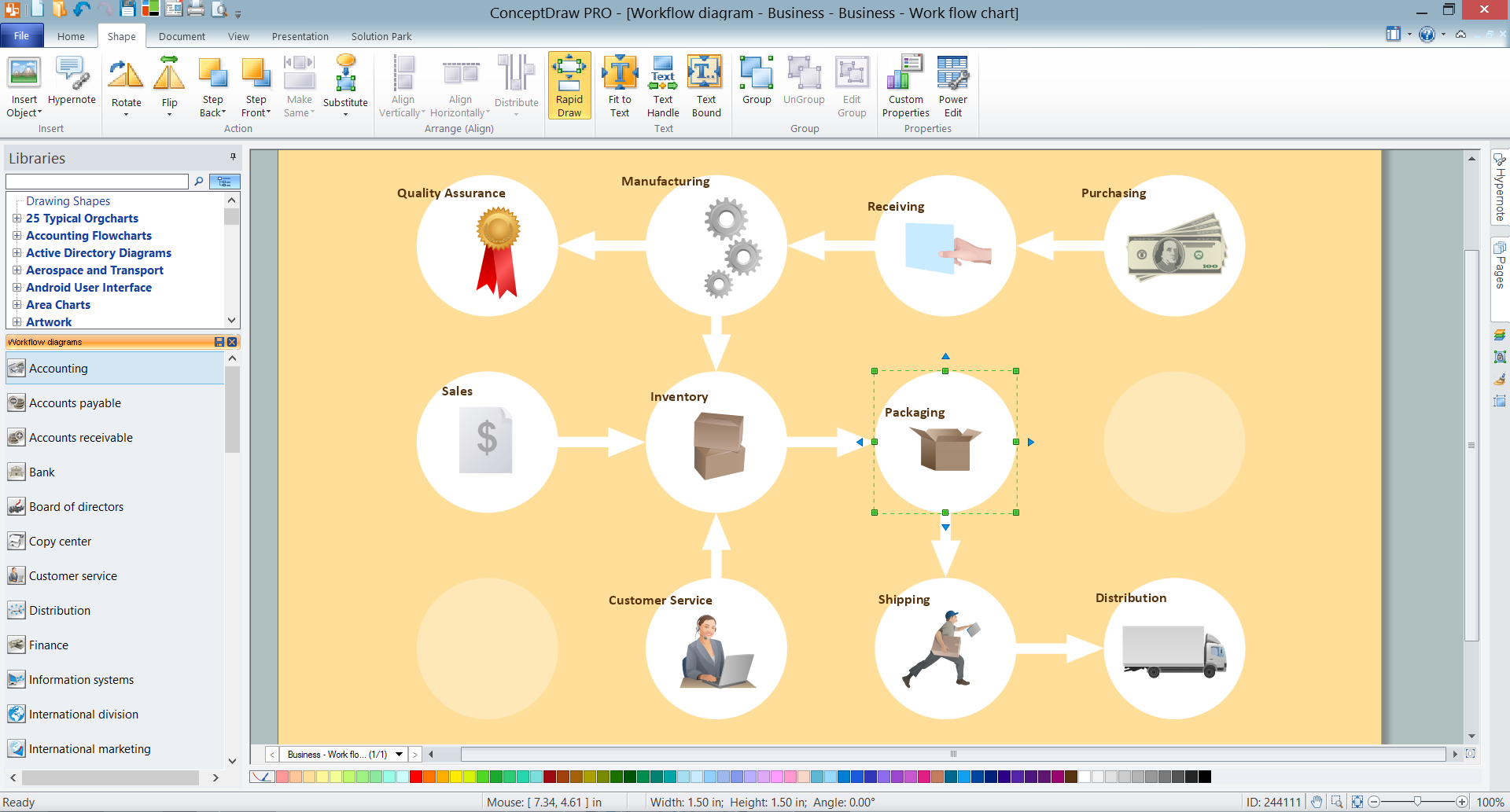 Example 4. RapidDraw for Workflow Diagram Design
A Workflow Diagram is commonly used for documenting a workflow, for visualization the tasks to helps employees understand their roles, often it may include large quantity of convoluted processes. It is therefore very important for Workflow Diagram to be obligatory complete and accurate designed. The ConcepetDraw PRO helps to make your diagrams accurate and easy-to-understand.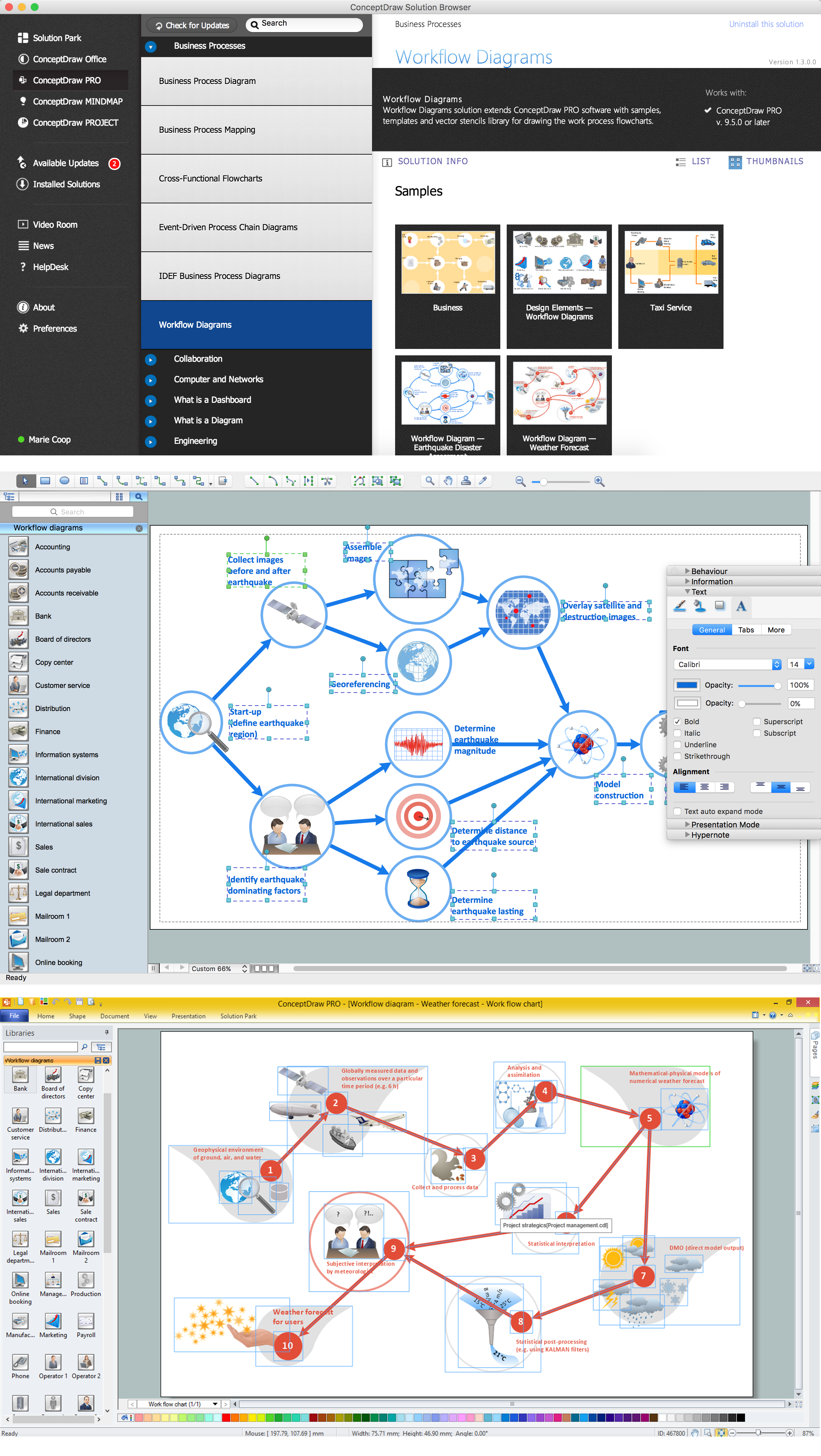 Example 5. Workflow Diagram Solution (Mac OS X and Windows)
Thanks to the Workflow Diagrams solution, the ConceptDraw DIAGRAM diagramming and vector drawing software is rich in predesigned vector workflow diagram symbols for easy drawing Workflow Diagrams, and also professionally designed samples, examples and templates. Any Workflow Diagram can be then easy printed to share with colleagues, exported to various formats, including PPT, PDF, MS Visio, HTML, and many other graphic formats.
TEN RELATED HOW TO's: