UML Deployment Diagram. Design Elements
UML Deployment Diagram is a type of Structure Diagrams that shows the physical deployment of information generated by the software programs.
The information generated by the software is called "artifact". The hardware with installed software is called "node". Thus, UML Deployment Diagram models the physical deployment of artifacts on nodes.
UML Deployment Diagram is intended for visualization of elements and components of the program that exist only on the stage of its runtime. The development of the Deployment Diagram is the last stage of the specification of the software system model.
UML Deployment Diagram represents the nodes as boxes, and the artifacts as rectangles within the boxes. The nodes can have subnodes that are represented as nested boxes. One node on the UML Deployment Diagram can conceptually describe more than one physical node.
There are two types of nodes: device nodes and execution environment nodes.
Device nodes are the computing resources with capability of processing memory and executing of software. An execution environment node (EEN) is a computer system that is located inside a device node.
The other shapes the most used in UML Deployment Diagrams are:
Communication path - a line that connect two device nodes and represents communications between them.
Package - a file shaped box that groups together all the device nodes.
Data Store, Frames, Components UML, and others.
The Rapid UML Solution for ConceptDraw DIAGRAM contains 13 vector stencils libraries with 393 interactive shapes that you can use to design your UML diagrams.
To design a Deployment Diagram use the UML Deployment Diagram library.
UML Deployment Diagram library contains 31 shapes:
Device node
Artifact
Component
Component 2
Deployment specification
User
Data store
Package
Dependency
Communication path
Communication line
Request
Association Many-to-Many
Association One-to-Many
Frame, fragment
Note
Aggregation
Composition
Constraint
Generalization
Realization
Interface with connector
Processor node
Execution environment node
Smart connector
Line connector
Interface
Provided interface
Provided interface (reverse)
Required interface
Required interface (reverse)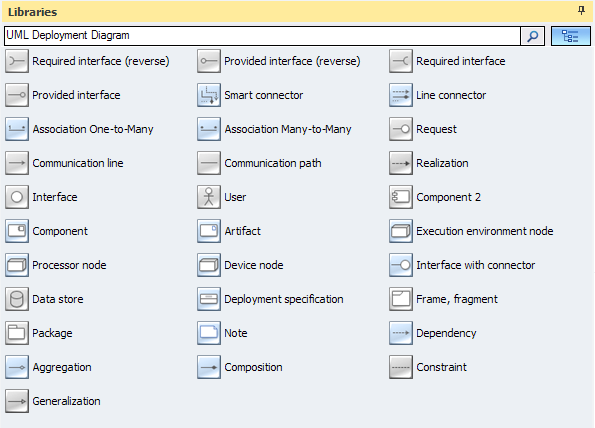 Pic.1. UML Deployment Diagram Library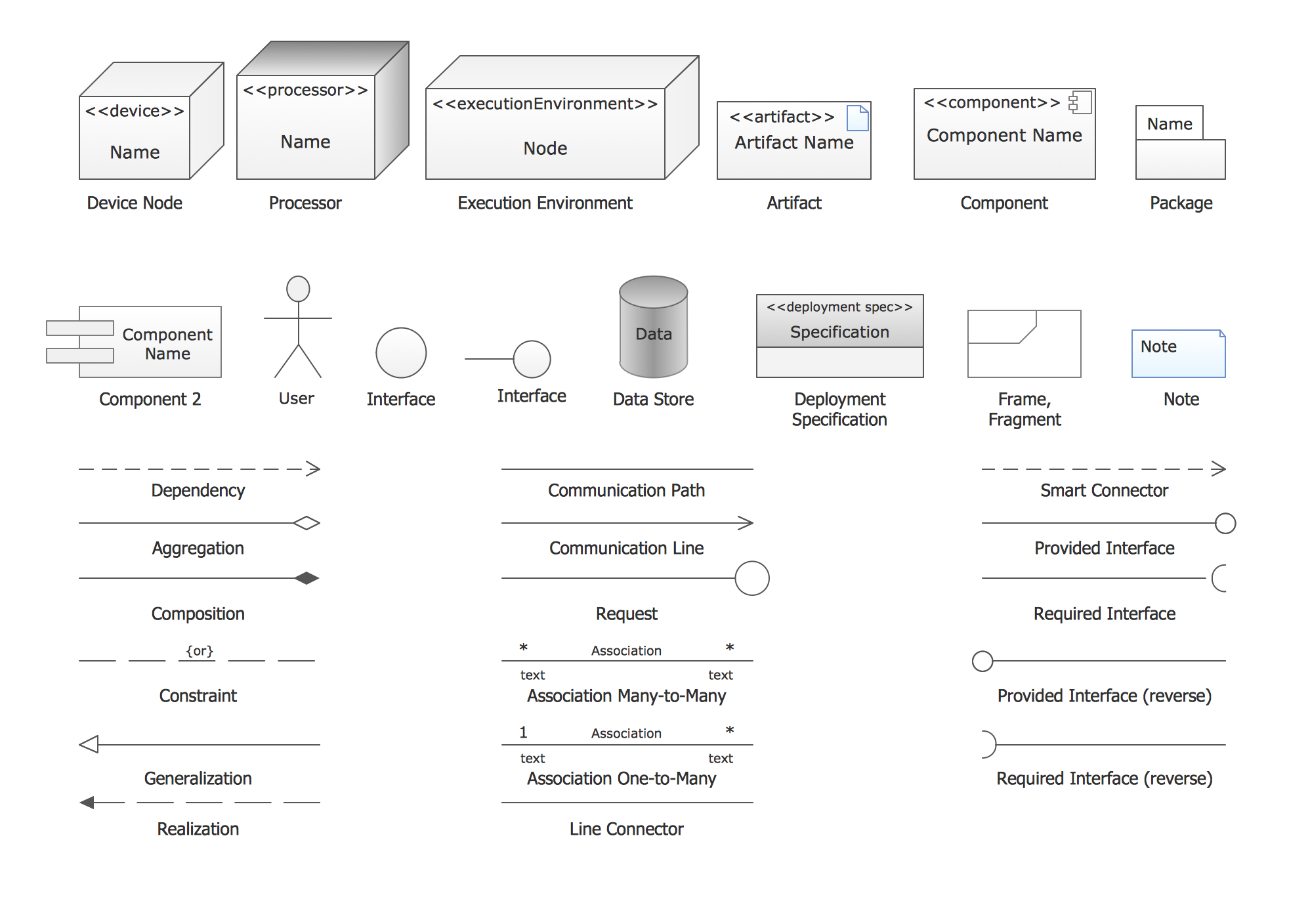 Pic.2. UML Deployment Diagram Library Elements
ConceptDraw Rapid UML solution provides UML Deployment Diagram library of vector stencils for drawing the deployment diagrams using deployment blocks and assembly connectors.
Use design element from the UML Deployment Diagram library to draw your own UML deployment diagrams of complex systems and software applications.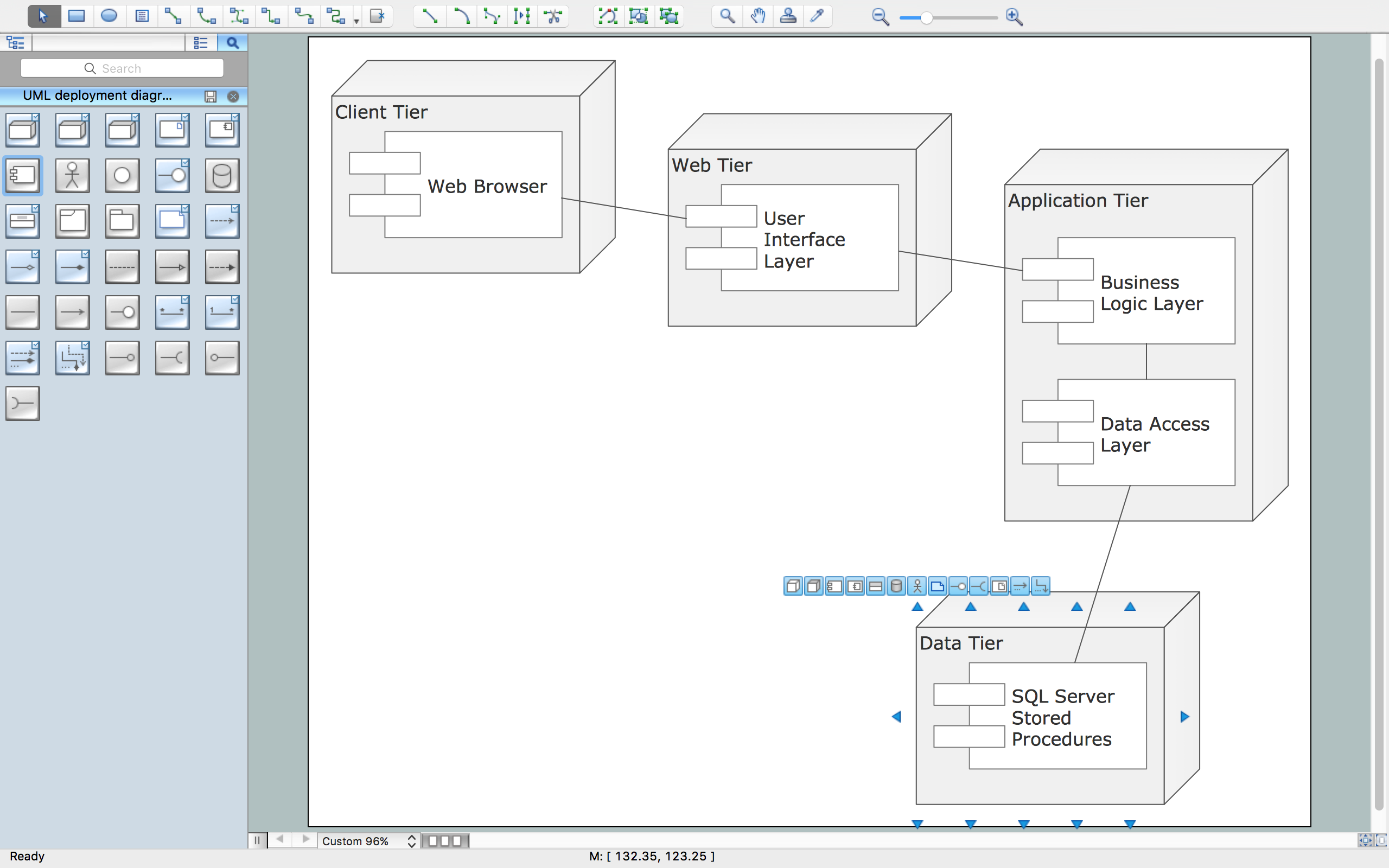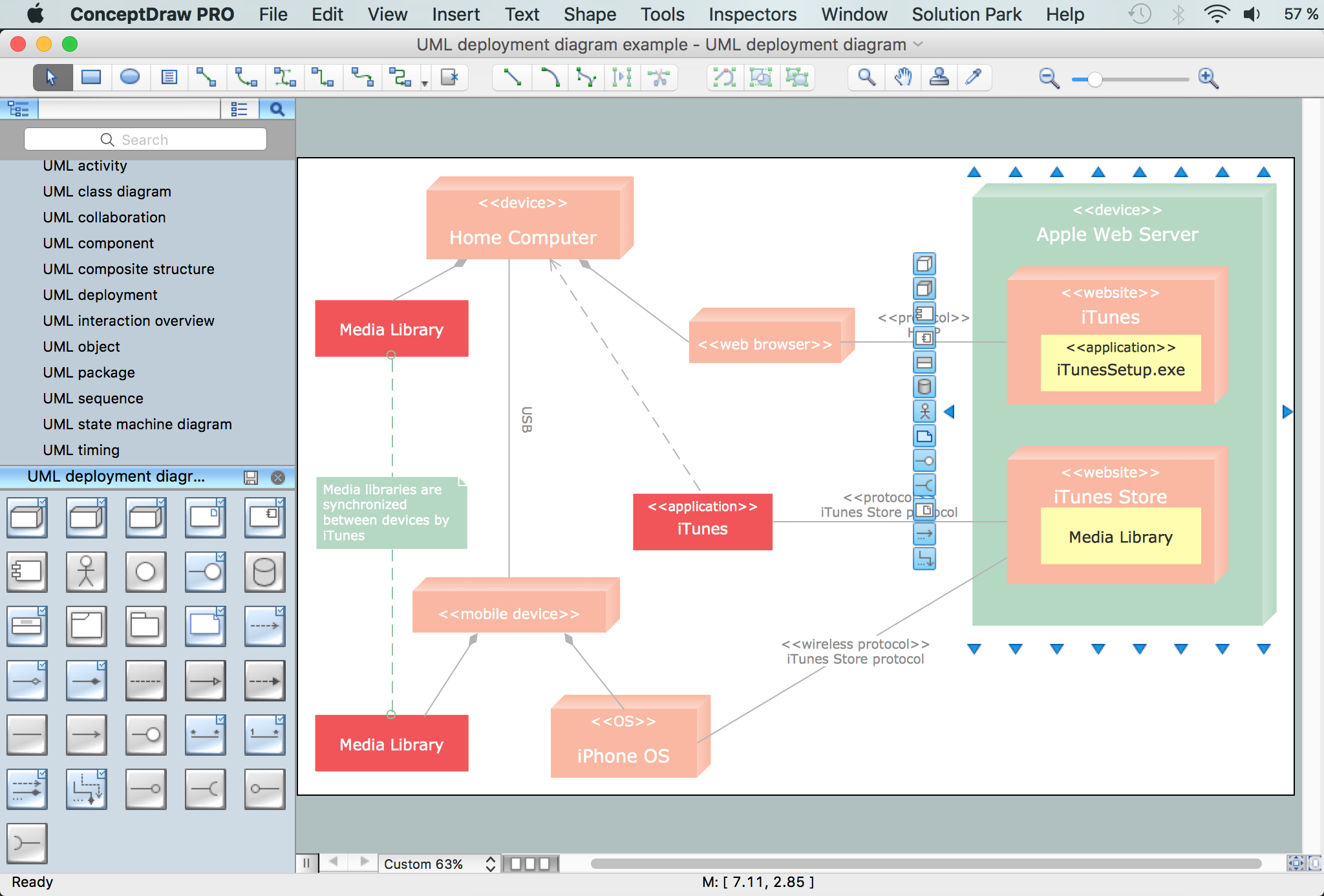 This sample was created in ConceptDraw DIAGRAM diagramming and vector drawing software using the UML Deployment Diagram library of the Rapid UML Solution from the Software Development area of ConceptDraw Solution Park.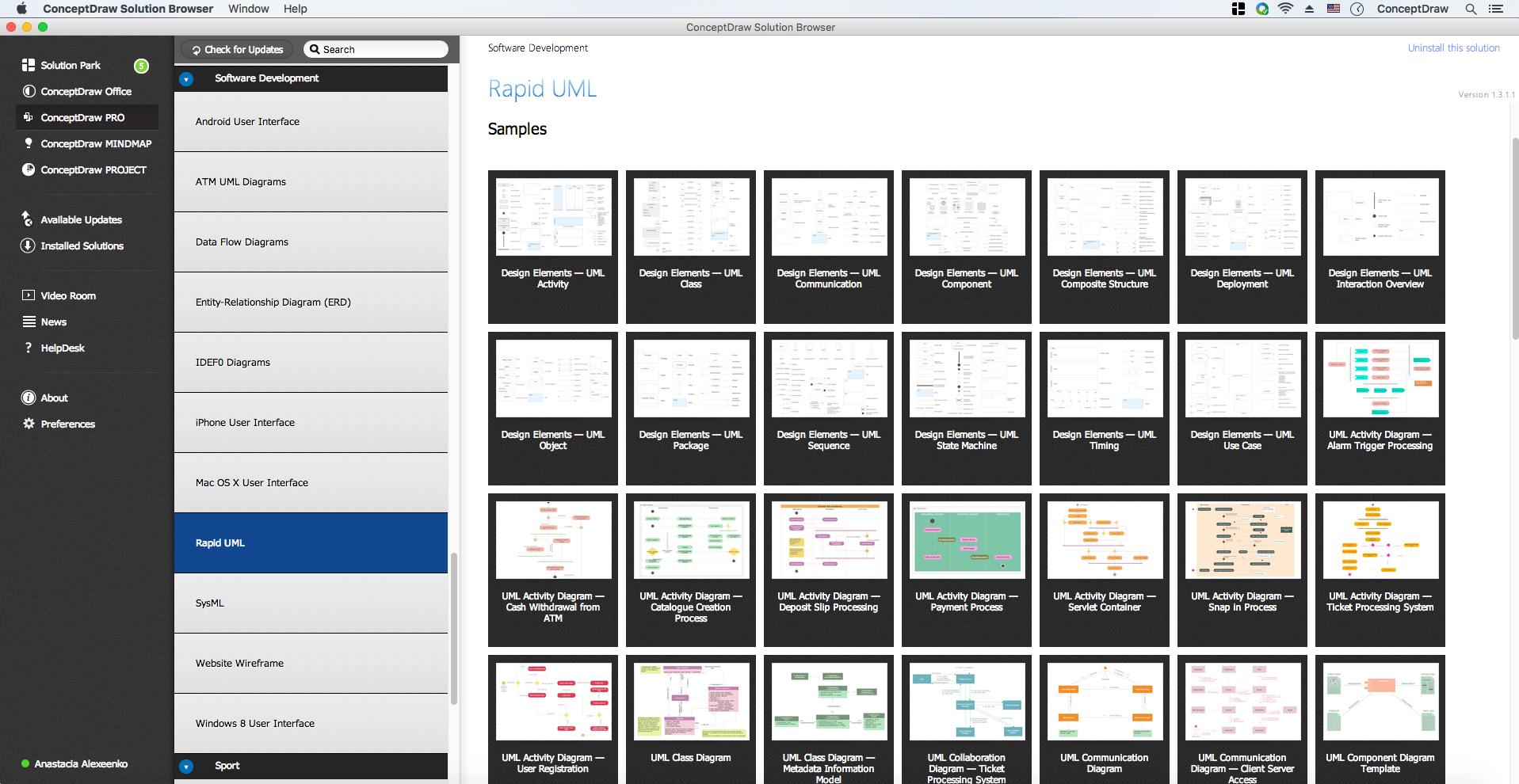 NINE RELATED HOW TO's: