TQM Diagram Example
Total Quality Management (TQM) practice uses diagrams and charts as flowcharts, fishbone diagrams, seven management and planning tools in continuous quality improvement for visual monitoring and control, analysis and improvement of management and manufacturing processes.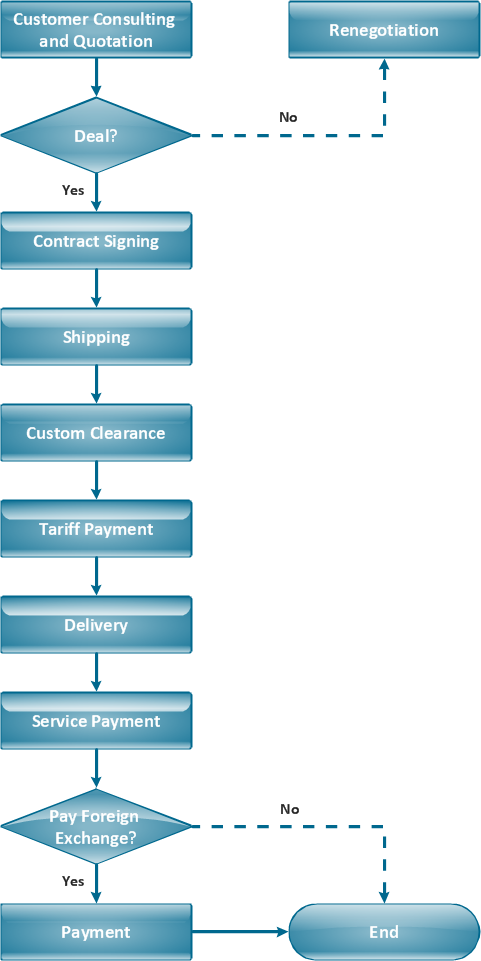 Pic.1 Import process flowchart.
This business process flowchart example shows import process step-by-step for visual analysis and improvement.
---
See also Samples:
TEN RELATED HOW TO's: