Mind Maps at work for Quality Managers
Using quality mind maps is a perfect addition to quality visualization in your company. Mind maps provide descriptive documents for daily work and keep all quality team members clearly informed about key points. The features of ConceptDraw MINDMAP preserves total quality management and helps bring out the best in your products and services.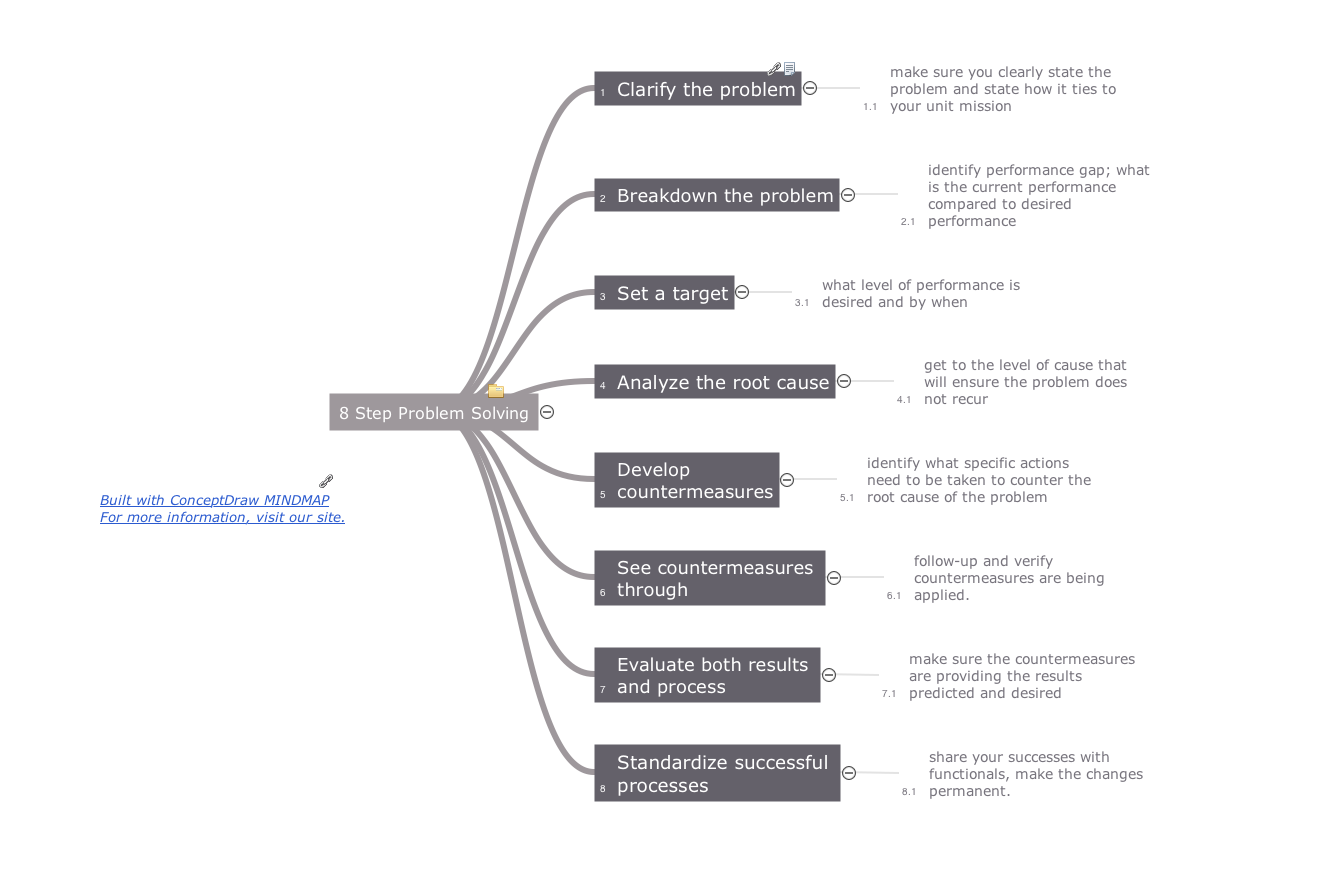 Pic.1 Quality mindmaps - 8 Step problem solving.
This mind map sample were created in ConceptDraw MINDMAP with Quality Mind Map solution as a demonstration of the creative approach to implementing quality management methods into daily work that Quality Mind Map solution offers.
You can use the samples and templates from the Quality Mind Map solution to describe your own quality processes, brainstorm, and structure quality issues; then quickly present it to your team.
---
See also Samples:
NINE RELATED HOW TO's: