Presentations in Educational Process
ConceptDraw MINDMAP
Capture What You Think, Do What You Plan
For Mac OS X™ and Microsoft Windows™
Remote Presentations via Skype using mind maps
As a power tip for educational presenters, mind maps are performance visual tool. Typical presentations are boring most of the time because they full of data and language in contrast with mind maps are lot more lite by design. With ConceptDraw MINDMAP software, you can present your slides not only at live conference, but also as online learning presentation via Skype using Remote Presentation for Skype solution.
Using mind mapping in education is very popular way to make your lecture materials more structural and clear both for you and for students. At remote learning session your students also can make notes or type questions to the current slides without interrupting slide show. ConceptDraw MINDMAP adds more advantage both for classical and online trainings.
All students receive presentation file automatically, and they are able to edit this mind map after your learning session, or even present it to others. This makes learning process creative and interactive.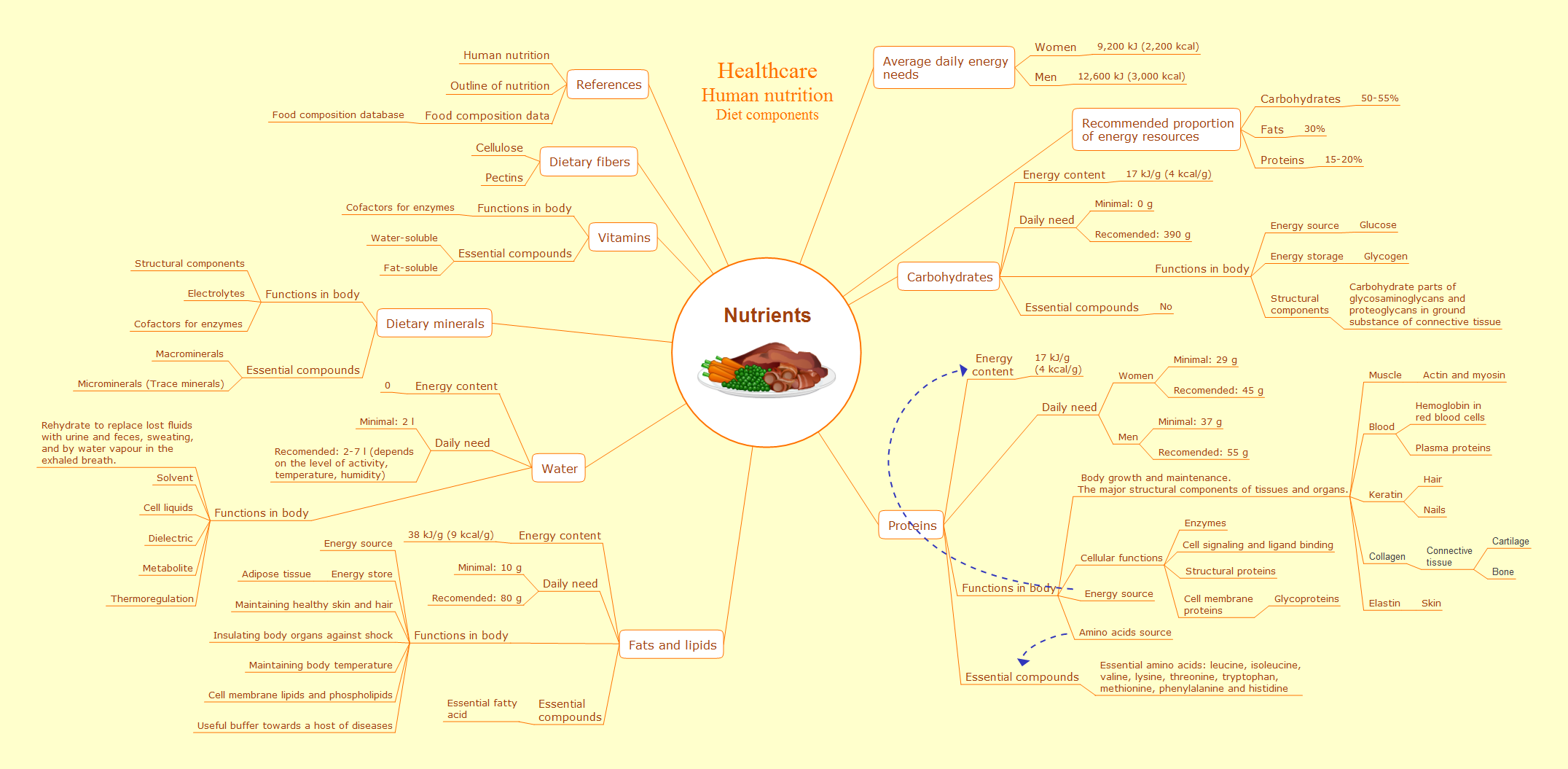 Sample 1. Healthcare - Nutrients
"Healthcare - Nutrients" mind map sample is created using ConceptDraw MINDMAP mind mapping software. This mind map example shows how to use the mind map presentations via Skype for online education and web trainings.
Use this mindmap example for implementation of solution Remote Presentation for Skype from ConceptDraw STORE.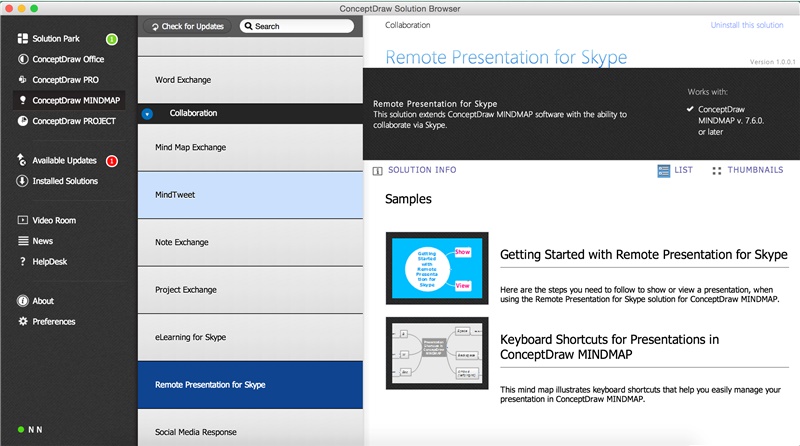 Sample 2. Remote Presentation for Skype Solution in ConceptDraw STORE
---
See also Samples of mind maps:
TEN RELATED HOW TO's: