The Mind Map Evernote Possibilities
ConceptDraw MINDMAP
Capture What You Think, Do What You Plan
ConceptDraw MINDMAP and included plugin Note Exchange solution are the extension for using mindmap in the  Evernote. It makes it easy to share your notes with coworkers, associates, classmates, and friends. You can put any part of a mind map including topics, branches, and entire maps to Evernote.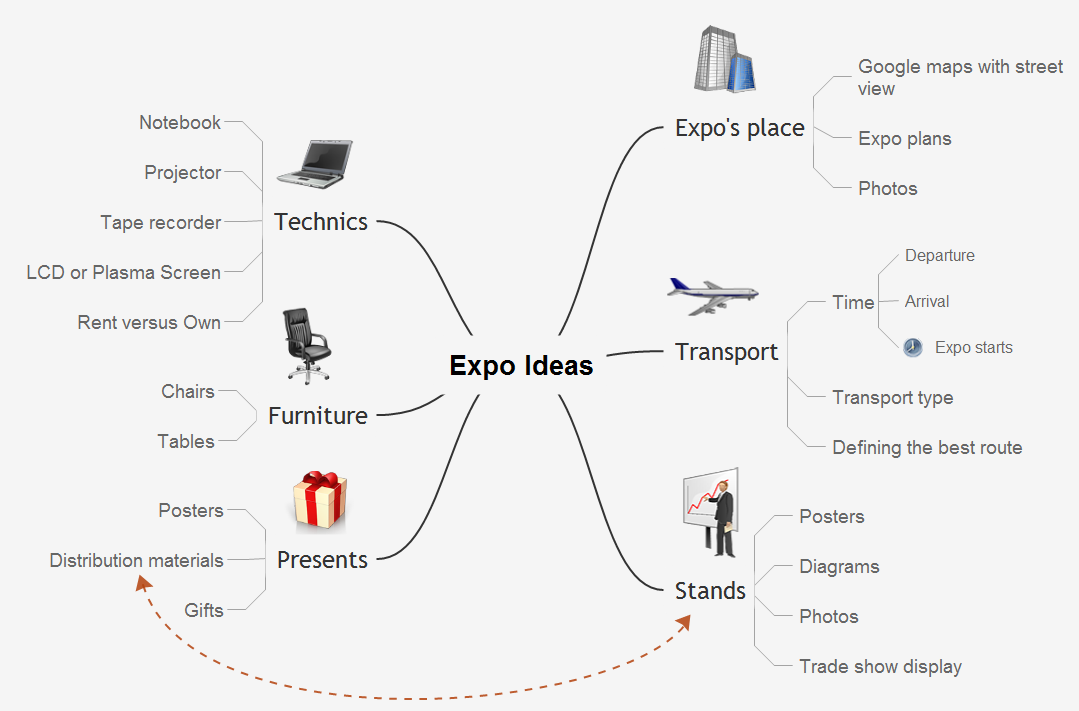 Pic 1. Mindmap - Expo ideas.
Note Exchange solution extends ConceptDraw MINDMAP software with the ability to exchange with Evernote, and access mind maps anywhere, on any computer or mobile device via Evernote.
You can upload to Evernote a single topic, selected topics, branch or branches (topics with subtopics), a whole single page mind map, or the entire multi-page documents.
---
See also Samples of mind maps:
EIGHT RELATED HOW TO's: