How to Create a PowerPoint Presentation
from a SWOT Analysis Mindmap
SWOT Analysis can be used in strategic planning, brainstorming and decision making. We recommend using ConceptDraw MINDMAP for identifying and structuring factors employed in SWOT Analysis. Then, you can export the SWOT Matrix to PowerPoint slides.
From ConceptDraw MINDMAP inputs choose the Business Productivity category and run the SWOT Analysis template.
Create a mind map by filling a template.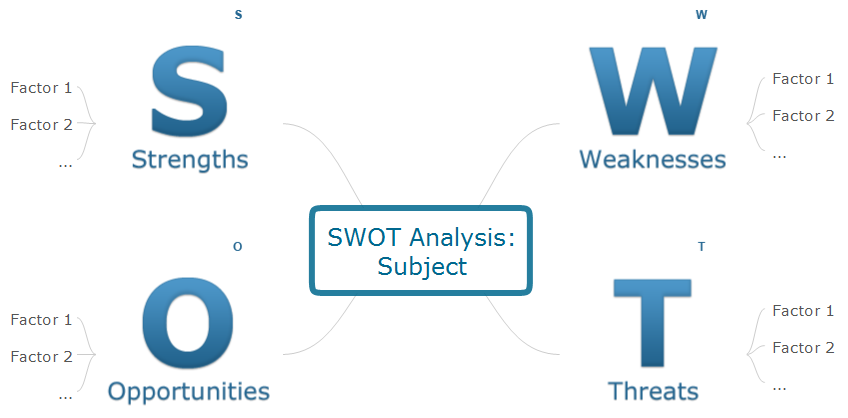 Sample 1. SWOT Analysis Mind Map Template.
Select "Export to MS PowerPoint"
Choose Outline mode in the dialog: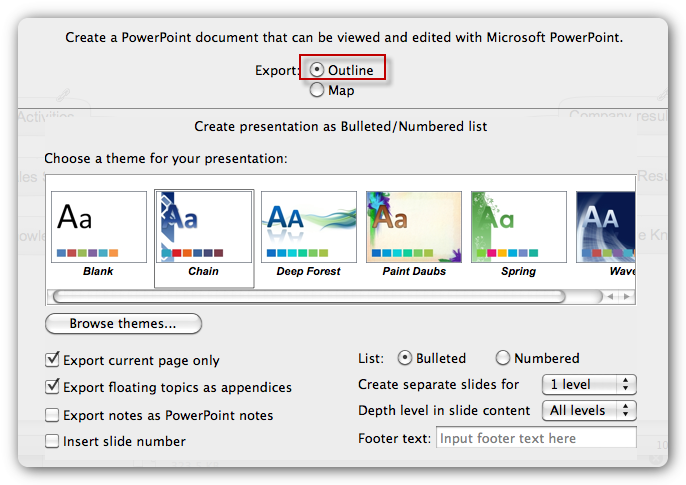 Choose a theme for your presentation from the list of predefined themes.
The Details option enables you to customize your settings.
Press the Ok button to start exporting.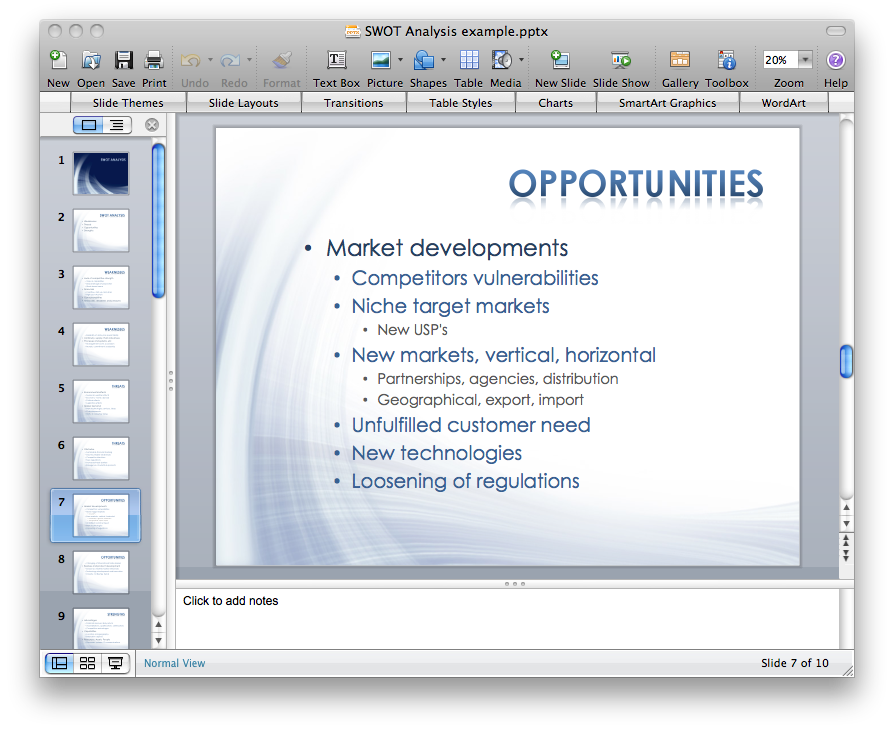 Sample 2. SWOT Analysis MS PowerPoint Presentation.
You can use SWOT analysis PowerPoint presentation to represent strengths, weakness, opportunities, and threats involved in your SWOT matrix.
TEN RELATED HOW TO's: