Using Evernote with a Mind Map
ConceptDraw MINDMAP
Capture What You Think, Do What You Plan
ConceptDraw MINDMAP with the new Note Exchange solution allows users to use mindmap notes from anywhere using powerful Evernote technology.  Using Evernote with a Mindmap is competitive advantage now. Add more value to your business process using Note Exchange solution.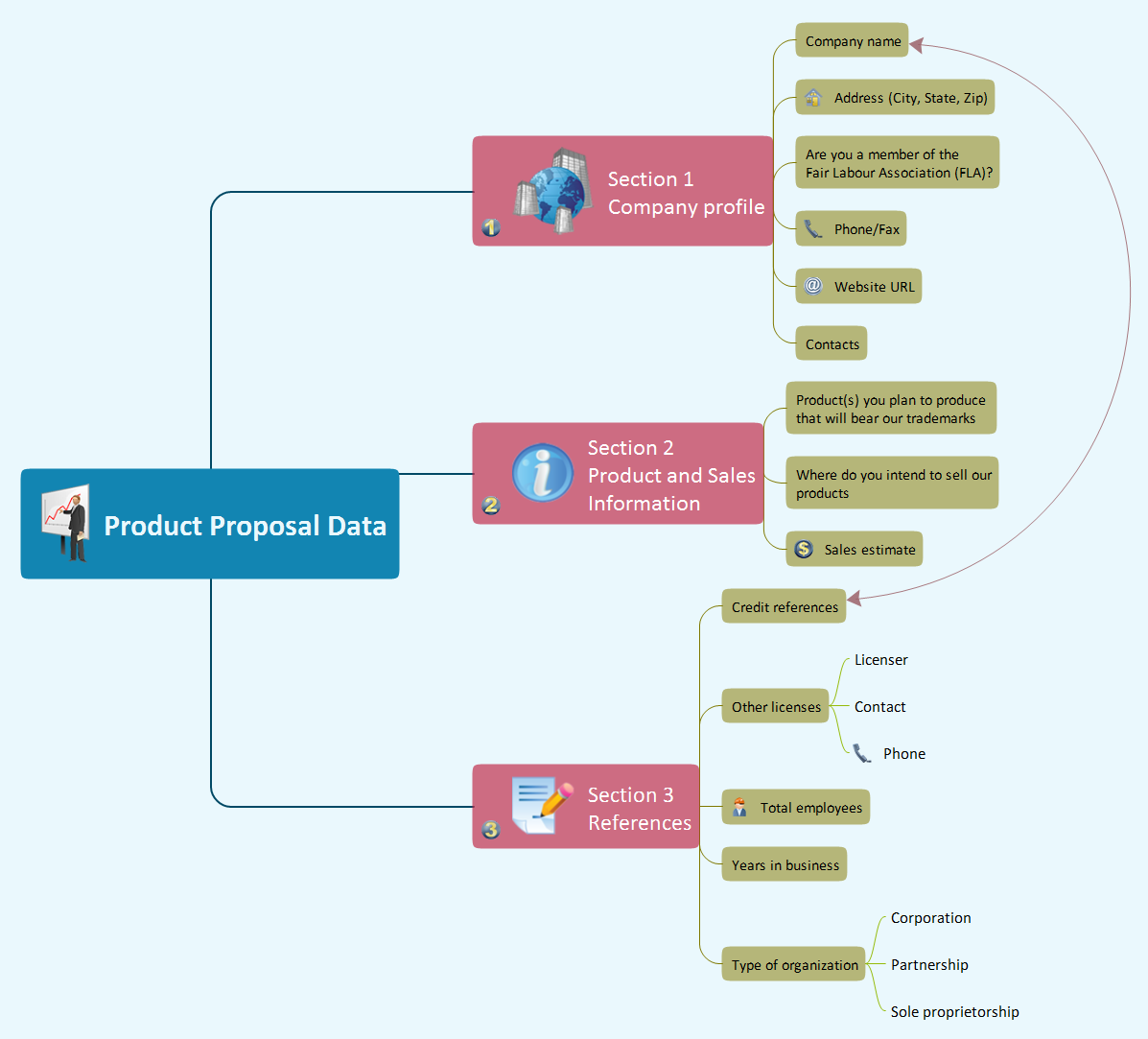 Pic 1. Product proposal data mindmap.
Note Exchange Solution allows quick and easy export of MINDMAP documents through Evernote. This powerful feature of ConceptDraw MINDMAP allows one to pair the power of MINDMAP with the accessibility of the world's favorite human memory platform, Evernote. This Solution permits users to develop and organize notes and tasks in ConceptDraw MINDMAP and then,with a press of a button, allows the work to be accessed later, regardless of preferred platform.
---
See also Samples of mind maps:
FOUR RELATED HOW TO's:
Mind map of a basic business startup plan covering the various phases of opening a business.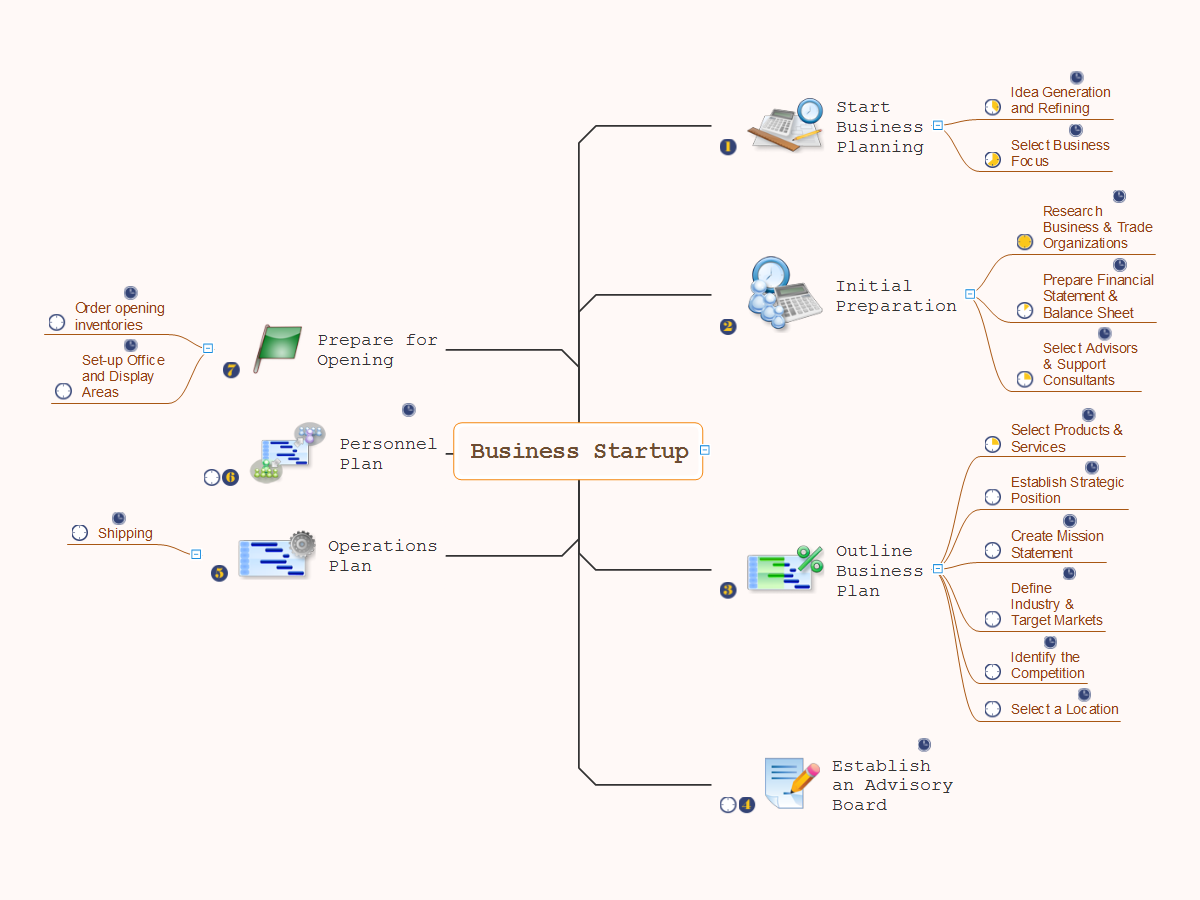 Picture: Business Startup
Related Solution:
Mind Map Food - This sample was created with ConceptDraw MINDMAP mind mapping software. This sample shows the mind map about the such fast food as Hamburger. This sample narrates about the hamburger's history, ingredients and preparation. You can use this sample at the cooking, in the fast food cafes, on the factories of the fast preparation products.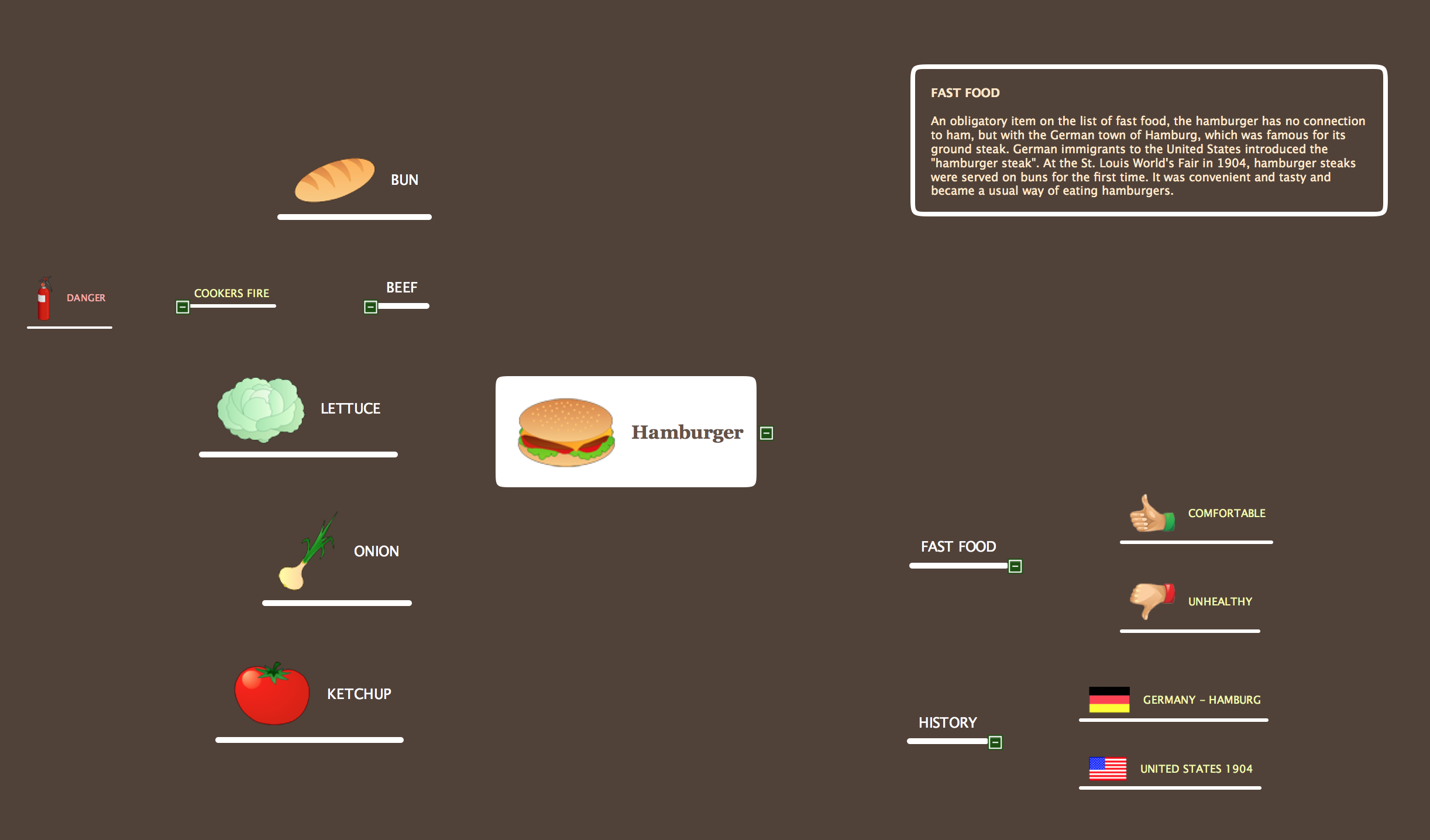 Picture: Mind Map Food
Related Solution:
Using mind mapping in education is very popular way to make your lecture materials more structural and clear both for you and for students. At remote learning session your students also can make notes or type questions to the current slides without interrupting slide show.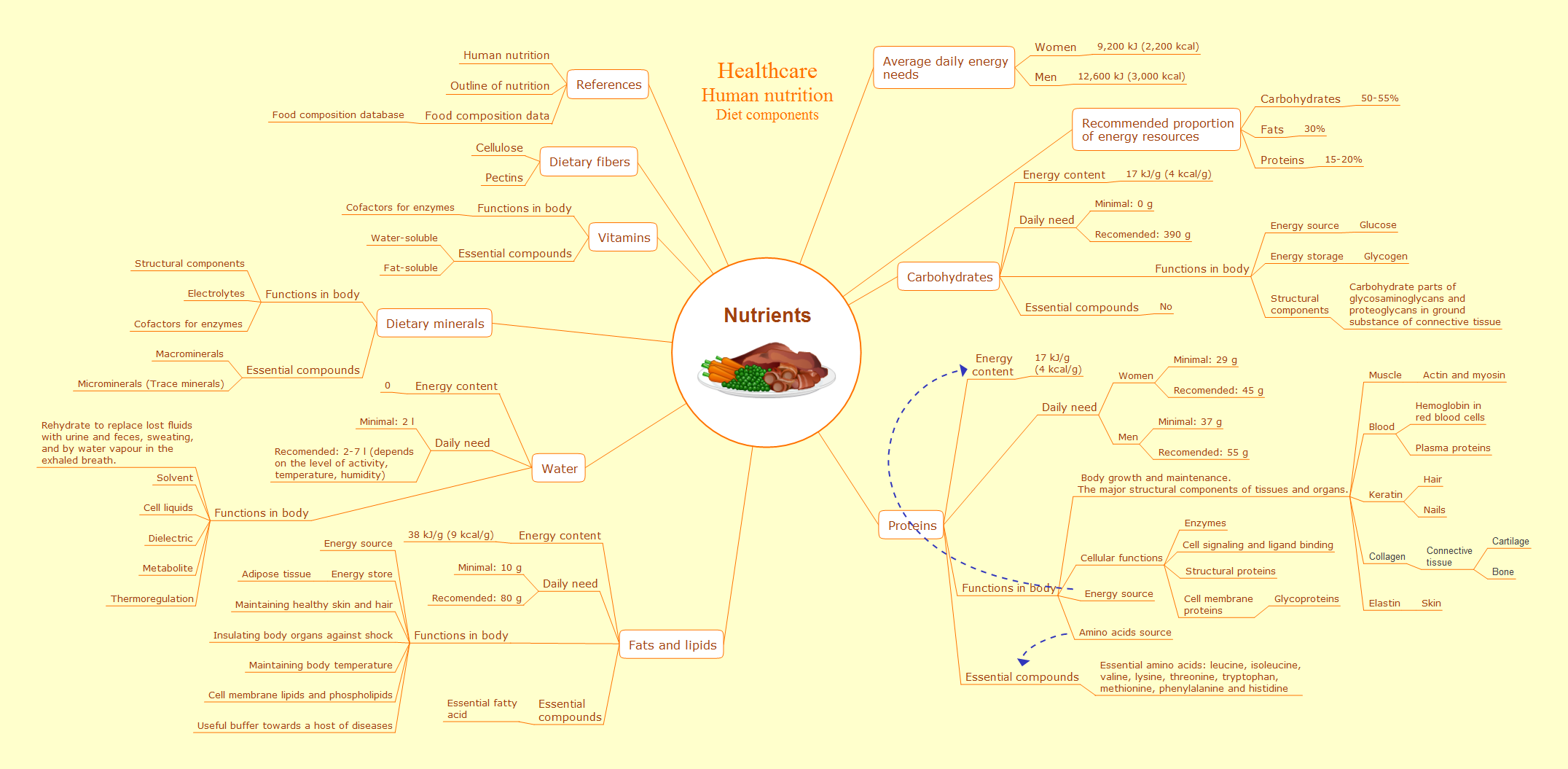 Picture: Presentations in Educational Process
Related Solution: