The Secret Weapon: Evernote
ConceptDraw MINDMAP
Capture What You Think, Do What You Plan
The Secret Weapon: Evernote and ConceptDraw MINDMAP . They have a multitude of the options — you can save any part of a mind map: including topics, branches, and entire maps to your Evernote. With the launch of Evernote Business in December 2012 users able to use our Note Exchange solution to share mindmaps and mindmap data across your entire organization. It has never been easier to run meetings with map formatted agendas and  launch projects.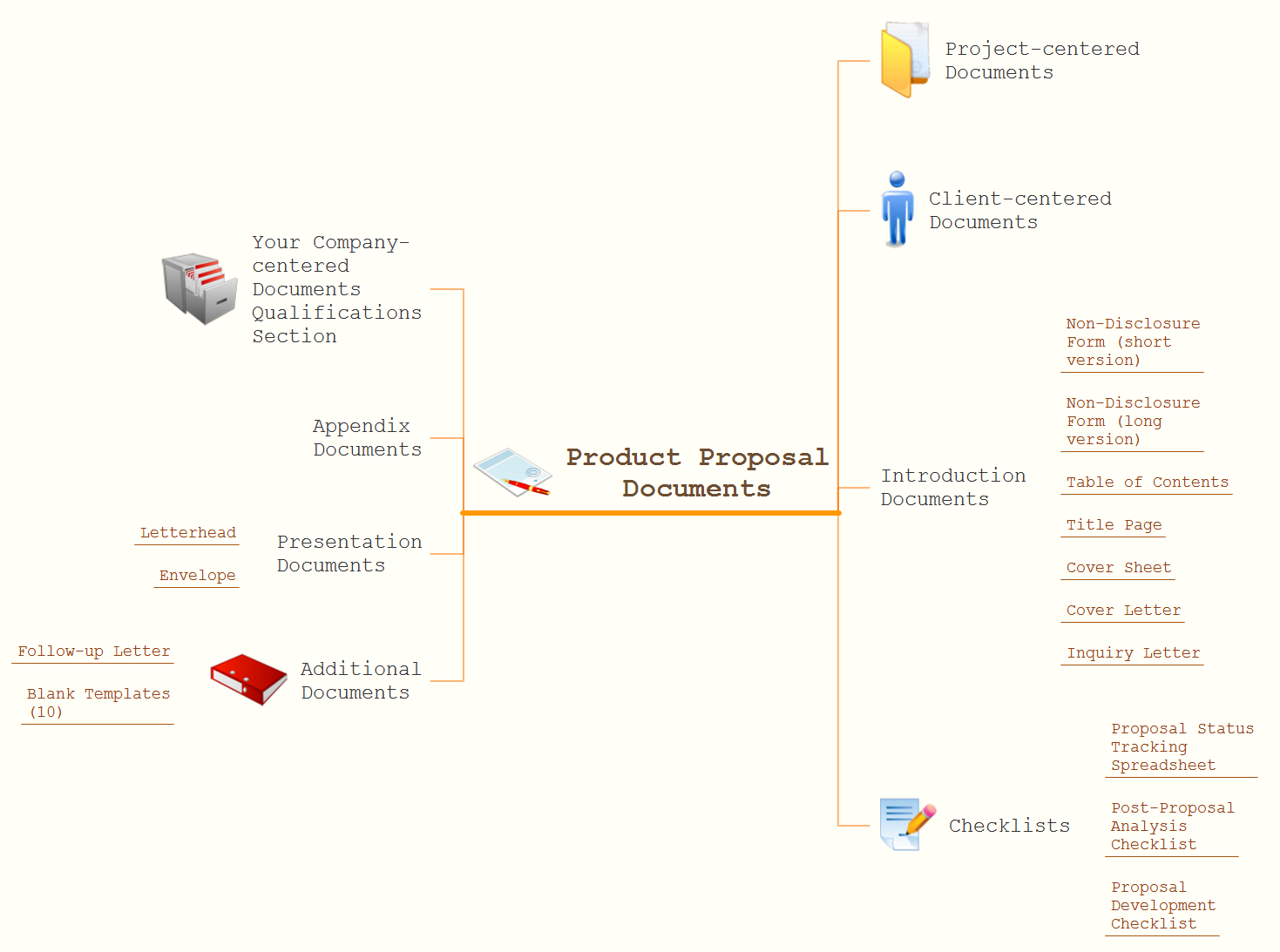 Pic 1. Product proposal documents expanded mindmap.
With a comprehensive list of platforms supported for the Evernote client (plus the option of web access of Evernote-based content) gives users access to important MINDMAP documents virtually on anything. With ConceptDraw MINDMAP Note Exchange Solution, users can upload to Evernote a single topic, selected topics, branch or branches (topics with subtopics), a whole single page mind map, or the entire multi-page document.
---
See also Samples of mind maps:
THREE RELATED HOW TO's:
Any business process consists from a number of tasks carrying out the certain business goal. It is useful to diagram business processes to ensure that they are as foolproof, logical and sequential as possible. This business process diagram describes a typical booking process flow by the example of a cab booking process. It can be used as a roadmap for any booking system implementation. Diagramming a business process allows you to look at the entire project and take into account all types of possible scenarios. Business process diagram helps you investigate and clarify the process thoroughly so that you can find out how it can be improved. Business process diagram supports team communications by ensuring that each process element is clear and everyone in the team is on the same page. Sometimes your company brings you less profit than you expect it to be, and it's difficult to reveal the causes. Maybe it's time to learn new technologies, because business diagram are easily developed by means of special software, so you won't make any extra effort. In return, you will increase your productivity and get more done in a less time.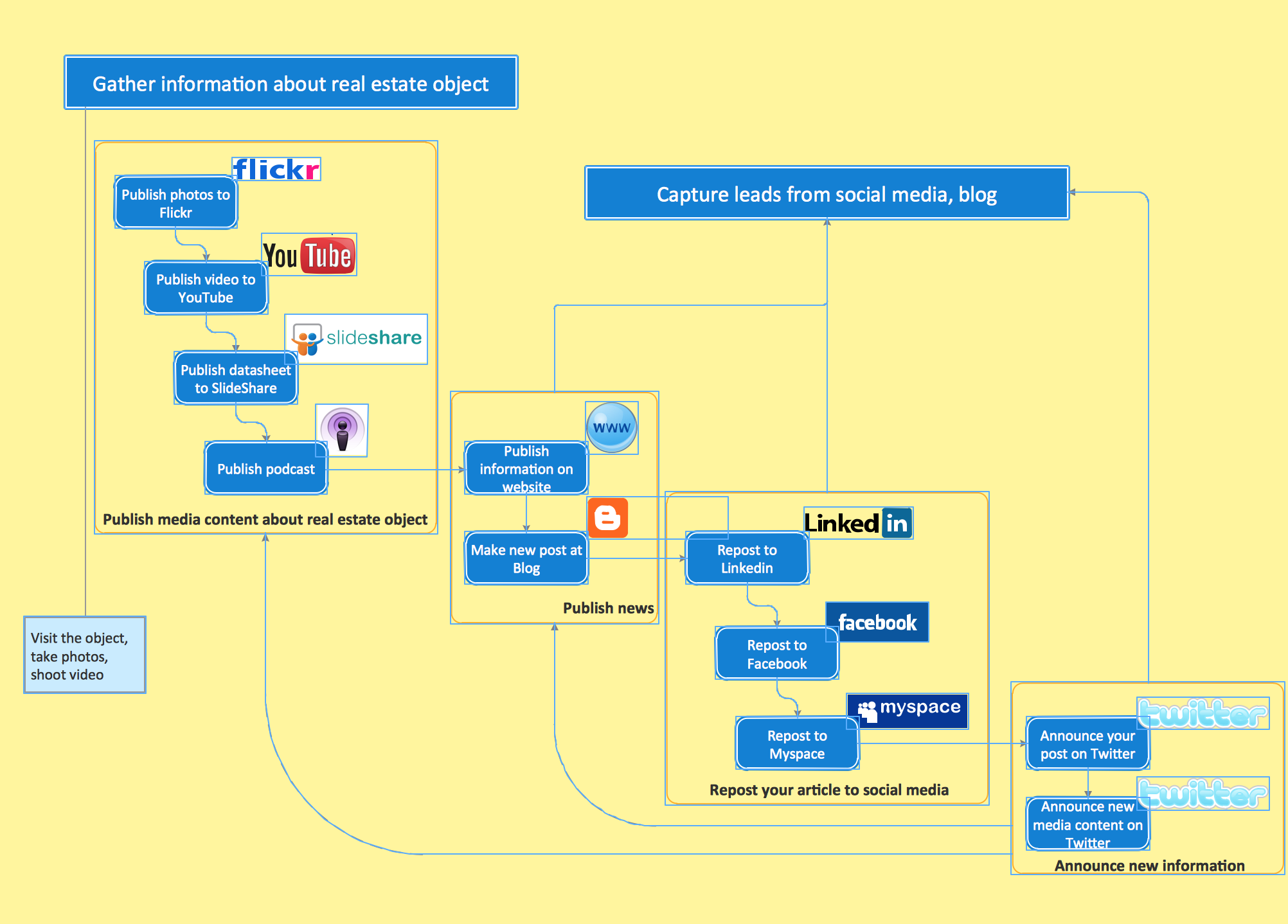 Picture: Business Diagram Software
Related Solutions:
The power, economy, and versatility of ConceptDraw MINDMAP takes personnel and team productivity to another level. Discover today what this means to you.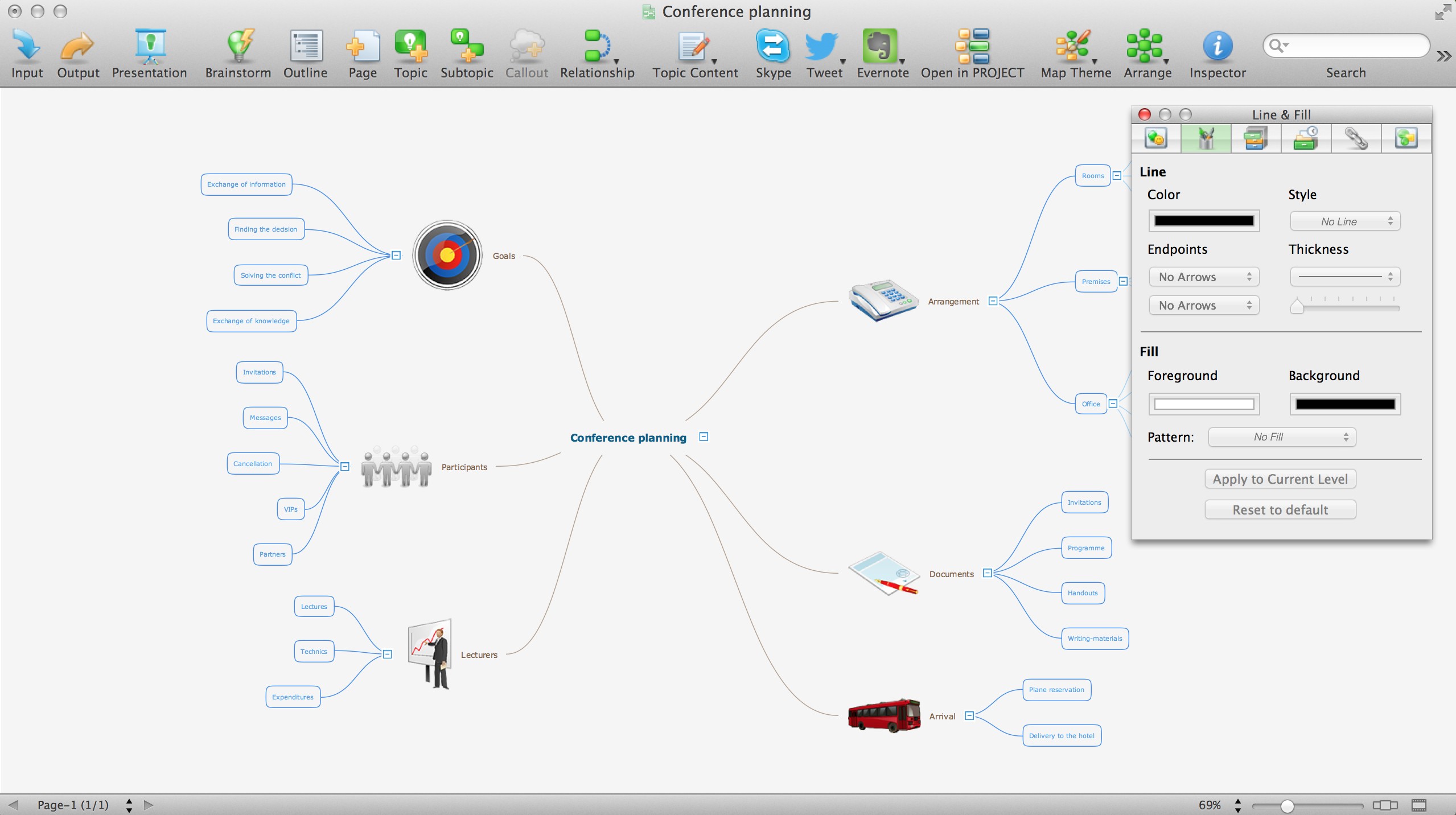 Picture: Mind Map Making Software
Related Solution:
The Ishikawa diagram, Cause and Effect diagram, Fishbone diagram — all they are the names of one and the same visual method for working with causal connections. Originally invented by Kaoru Ishikawa to control the process quality, the Ishikawa diagram is well proven in other fields of management and personal scheduling, events planning, time management. It is a chart in the form of a fish, whose head is a problem, the fins are variants for its causes. To design easily the Fishbone diagram, you can use a special ConceptDraw DIAGRAM vector graphic and diagramming software which contains the powerful tools for Fishbone diagram problem solving offered by Fishbone Diagrams solution for the Management area of ConceptDraw Solution Park.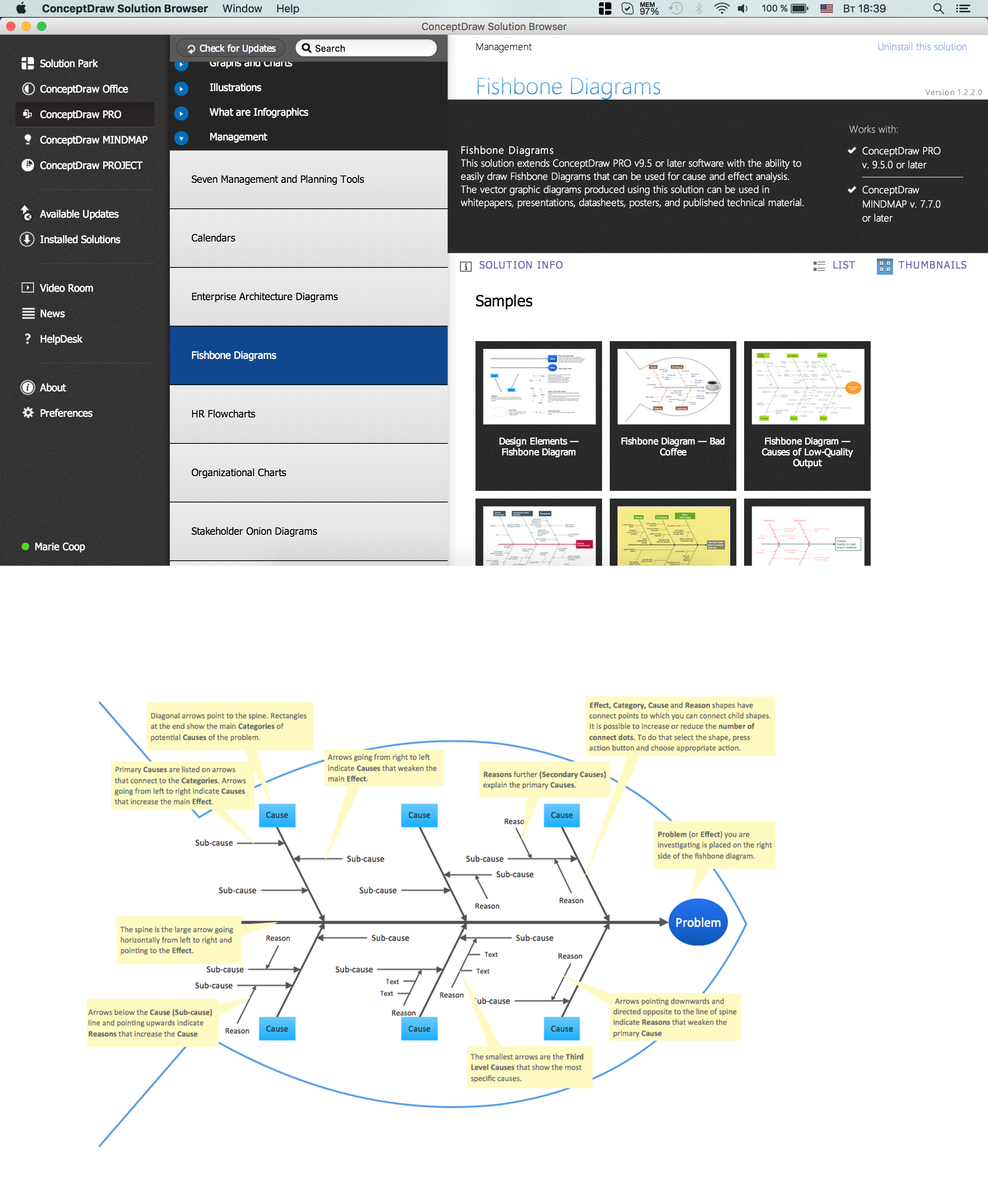 Picture: Fishbone Diagram Problem Solving
Related Solution: