Gantt chart examples
All Gantt charts were made using ConceptDraw PROJECT ConceptDraw PROJECT works both on Windows and Mac OS X. It allows to schedule a voluntary number of projects in a single Workspace document and lets easily share tasks and resources among them. ConceptDraw PROJECT shares files among Windows and Mac OS X.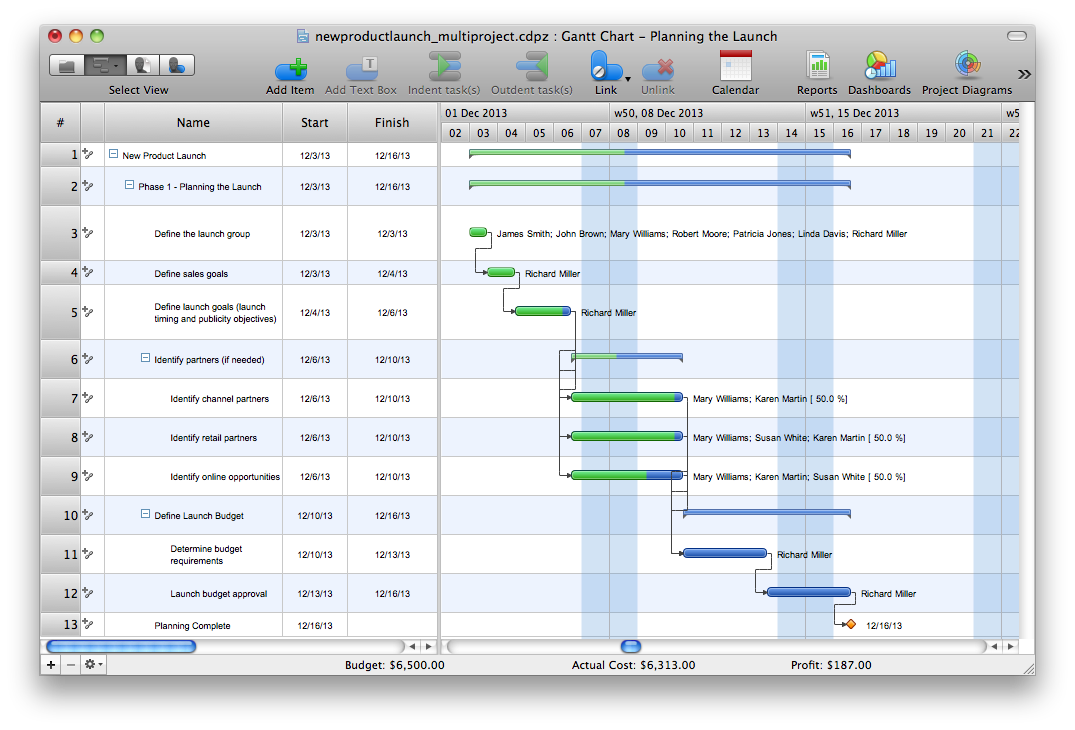 Pic 1. Example of Gantt chart
---
Schedule projects using a Gantt chart:
Assess time characteristics to a project.
Show the task order.
Define resources involved.
Display links between scheduled tasks.
Plan projects using a Gantt chart:
Monitor project completion.
Display results of changes made to task activities.
Show links and relationships between scheduled tasks.
TEN RELATED HOW TO's: