Baseball Diagram – Defensive Fly Ball
"Communication in baseball is a component that is essential for consistent success at any level of organized baseball. If a team cannot communicate effectively within the team then the game is lost even before taking the field of play." [Sporting Life 360]
Using diagrams is the easiest way to explain Baseball rules and details. The Baseball solution for ConceptDraw DIAGRAM contains a set of samples depicts helpful baseball diagrams examples. Using embedded presentation tools you are able to share your baseball knowledge with wide audience.
A combination of the "Baseball Fields" and "Baseball Positions" libraries gives you an ability to create a baseball-related drawing in seconds. Follow next steps to create you own baseball schema:
From the "Baseball Fields" library drop a field object to your document
From the "Baseball Positions" library drop all positions object you need to your document
Place positions on the field according to your drawing idea
Add arrows or text labels if needed.
Producing a set of baseball diagrams, you may significantly save time using multipage document. In this case you put a field object to background page, and then place positions objects to each page. Don't mind to put diagram name to page title, this will help you navigate through the document.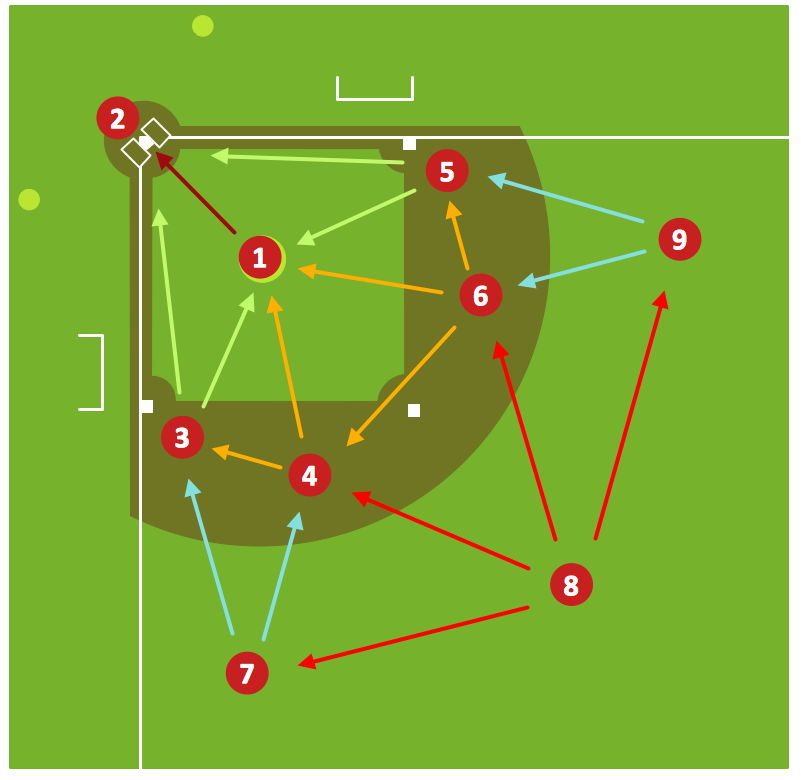 Sample 1. Baseball Diagram – Defensive Fly Ball.
This diagram was created in ConceptDraw DIAGRAM using the "Baseball Positions" and "Baseball Fields" libraries from the Baseball solution. An experienced user spent 10 minutes creating this sample.
The sample you see on this page was created in ConceptDraw DIAGRAM using the Baseball Solution; it demonstrates a portion of the solution's capabilities and the professional results you can achieve.
All source documents are vector graphic documents. They are available for reviewing, modifying, or converting to a variety of formats (PDF file, MS PowerPoint, MS Visio, and many other graphic formats) from the ConceptDraw STORE. The Baseball Solution is available for all ConceptDraw DIAGRAM or later users.
NINE RELATED HOW TO's: